Youzer is an online software that allows employees to organize their access to all SaaS applications and software in a centralized and secure way.
Automatic creation of your employees' user accounts
Youzer allows managers to manage their teams' access to the company's IT resources from the tool's online interface:
They create new employees' accounts and choose the accesses to authorize
They suspend or delete the accounts of those who leave the organization with a single click.
The Youzer online platform allows you to:
centralize all IS users (employees, service providers, external staff);
to group all hardware, software and SaaS resources deployed within the IS;
automate the assignment and deletion of resources to a user;
control the use of hardware, software and SaaS resources.
Your employees' records are scalable, you can add or delete accesses according to changing needs.
Advantages of Youzer for the company and its employees
Office, G Suite, Teamviewer, Asana, Slack, Freshdesk, Recruitee, Jira, etc., Youzer makes it easy for new employees to board. With a few clicks, an account for each tool is created from the Youzer interface.
An employee leaves the company?
You indicate the departure date on his Youzer file, his access rights will be automatically suspended on the day D.
The software checks that its accounts are disconnected from all the computer resources it was using.
All accesses are centralized in the tool, improving the security of your information system.
Youzer is also a strategic management tool for your IT department:
which analyses the costs related to software expenses (subscriptions): evolution of the number of users per tool, diagnosis of unused software;
which controls the uses made within its structure: management of access rights and verification of the adequacy between the function and the assigned applications.
Editor: NOVATIM
Strengths of Youzer
automatic management of employee onboarding
deactivating the accounts of a party employee
Youzer demo and screenshots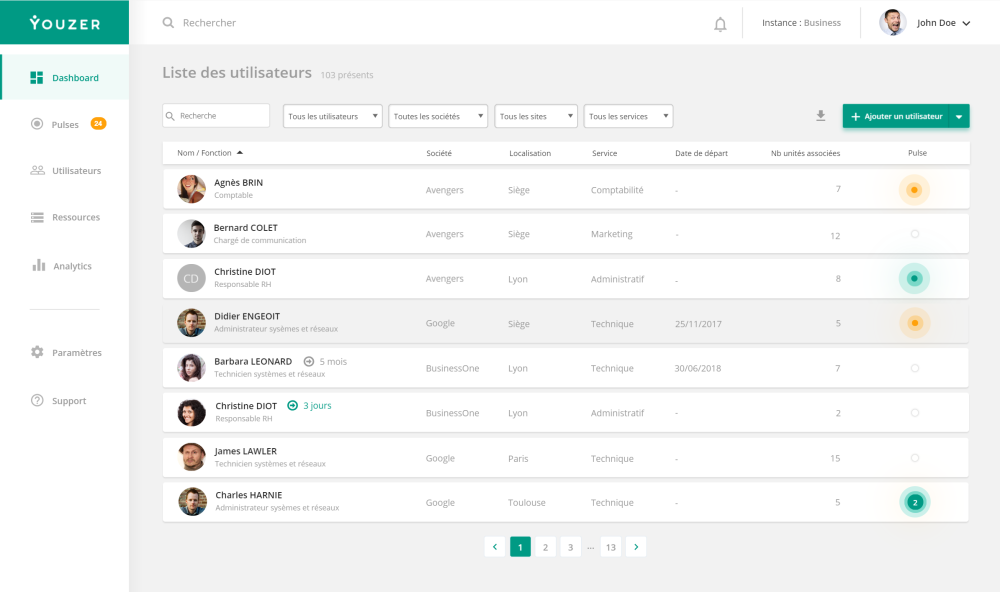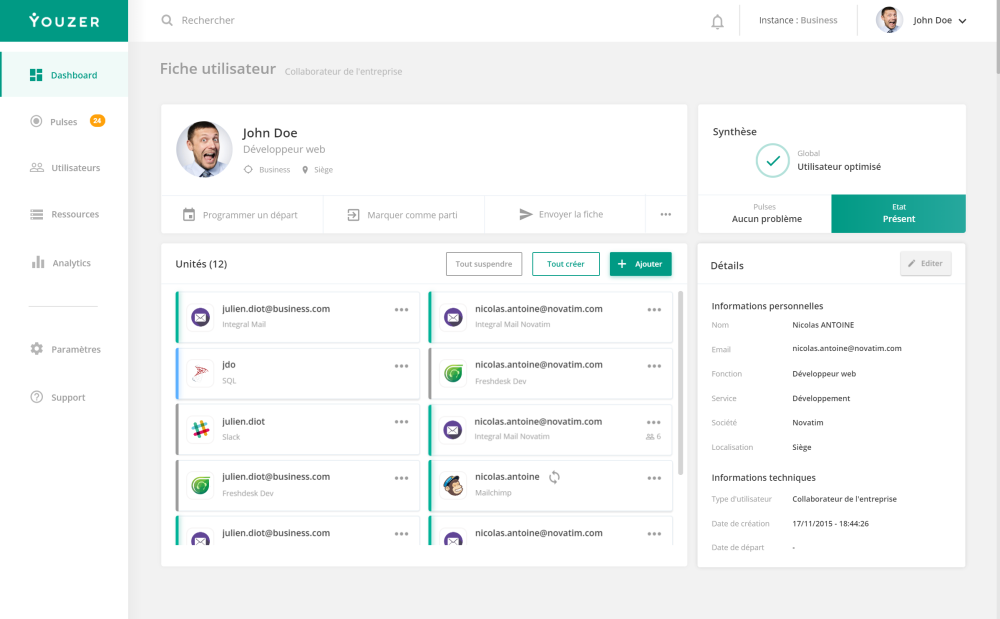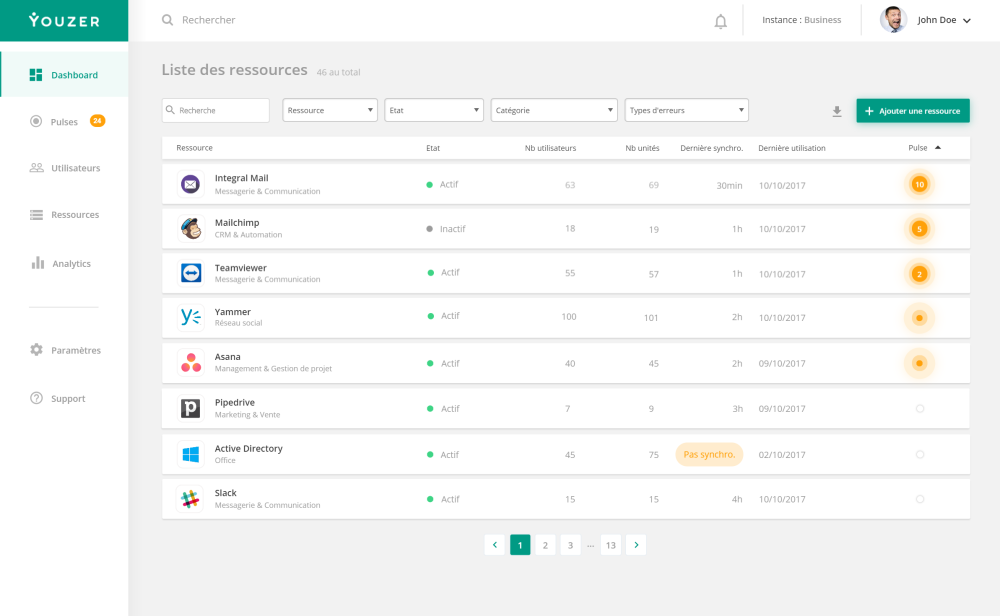 Youzer customers