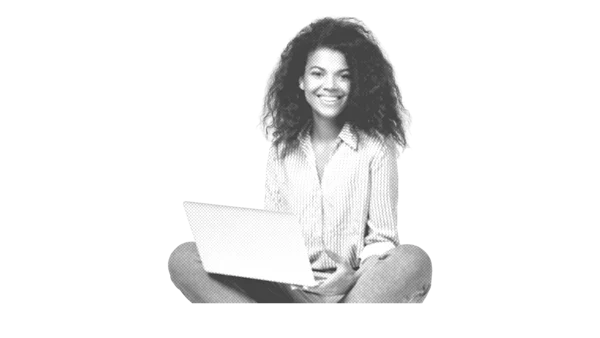 Cloud Accounting Software - Is the Future of Accounting Already Here?
If you're already familiar with traditional accounting software, then you've already got the general idea of what cloud accounting is. Cloud accounting performs all the same functions as traditional accounting software, except that it's all done in the cloud.
What that essentially means is that everything you do on the platform is saved instantaneously and in real-time, on a remote server. This is different from traditional software because those types of programs require large amounts of physical IT infrastructure and storage in order to handle the amount of data.
Traditional programs also require installation and often need to be customized to fit the specific needs of the business using them. There's no need for that for cloud programs, which can be used on browsers and mobile apps and can easily be tailored to specific business needs without any major IT modifications.
But what are the major benefits and selling points of cloud accounting software? What kind of new and innovative features do they offer that traditional software doesn't? And, what are the leading cloud accounting programs?
Keep reading to find out the answers to all these questions and more!
Cloud Accounting Software Programs
With SaaS advancing at an accelerated pace, sometimes it's hard to find the software that is best suited for your business. We've compiled a list of what we think are the five best cloud accounting software programs out there.
QuickBooks
Overview
With 2.5 million users around the world, QuickBooks is the most trusted cloud accounting software program among small businesses. With their powerful and easy-to-use interface, small business accounting is no longer a long and tedious process.
Features
QuickBooks offers a wide range of features that, among other things, allow you to:
Monitor your daily cash flow

: track profit and loss to maintain an optimal level of liquid assets. QuickBooks helps you detect anomalies so that your financial team can act proactively.

Make bookkeeping simple

: enter account details in no time thanks to an integrated accounting plan and automated sales tax management.

Drive

commercial management

by creating and sending

quotes

and

invoices

directly from the QuickBooks platform.

Monitor the status of current payments

, manage specific transactions and even send out reminders of late or upcoming payments to customers.

Bank Reconciliation

: upload bank statements and transactions directly from your account

Get an

overview of your current activities

:

projected income

,

expense tracking

,

real-time result analysis

, and more
Pricing
QuickBooks has four plans for different business needs:
Simple Start

- $25/month: Includes:
Income and expenses

Invoice and payments

Tax deductions

General reports

Receipt capture

Mileage tracking

Cash flow

Sales and sales tax

Estimates

Contractors
Essential

- $50/month: Includes all the previous plans' features plus:
Includes three users

Bill management

Enter time
Plus

- $80/month: includes all the previous plans' features plus:
Advanced

- $180/month: Includes all the previous plans' features plus:
Includes more than five users

Business analytics with Excel

Employee expenses

Batch invoices and expenses

Customized access

Exclusive Premium Apps

Dedicated account team

On-demand training

Workflow automation

Data restoration
Xero
Overview
Like the rest of these programs, Xero is a cloud accounting solution designed to provide businesses with tools for their every accounting need. It allows you to manage and coordinate all of your accounting and financial processes in one simple and easy-to-use platform.
Xero is specifically designed for small to medium-sized businesses that don't have time to waste on figuring out all the technical details of accounting. More than accounting, it also drastically improves collaboration across teams and departments in a business.
This software is trusted by over two million small businesses, accountants, and bookkeepers across the globe.
Features
Some of Xero's best features include:
Pay and send bills

Claim expenses

Connect your bank

Accept payments in a variety of ways

Track projects

Bank reconciliation

Contact management

Data capture

Document filing

Reporting

Inventory tracking

Invoicing

Multi-currency accounting

Send quotes

Calculate and report sales tax
Pricing
Xero has three plans:
Early

- $12/month - includes:
Send quotes and 20 invoices

Enter five bills

Reconcile bank transactions

Capture bills and receipts

Short-term cash flow and business snapshot
Growing

- $34/month - includes all the previous plans' features plus:
Unlimited quotes and invoices

Unlimited bills

Bulk reconcile transactions
Established

- $65/month - includes all the previous plans' features plus:
Use multiple currencies

Track projects

Claim expenses

View in-depth analysis
Zoho Books
Overview
Zoho Books is a cloud accounting software that allows you to easily manage the money that comes in and out of your business, otherwise known as the basics of accounting. In addition, it allows you to properly manage clients, invoices, budgets, and finances, everything that will help your company keep expenses under control.
Features
Some of Zoho Books features include:
Billing

: Create custom invoices and get paid faster with online payment options.

Quotes

: Create professional quotes and convert them into invoices in one click.

Customer Portal

: Empower your customers to see all transactions in one place.

Expense Management

: Store and organize receipts to track where money is going.

Bank Reconciliation

: Easily categorize and reconcile your accounts.

Project Management

: Keep track of every billable minute.

Inventory

: Monitor inventory levels to identify fast-moving items and keep them well stocked.

Sales Orders

: Submit orders and confirm each sale before shipping products to customers.

Purchase Orders

: Clearly communicate your requirements to suppliers

Tax

: Keep track of tax liabilities and always be prepared for tax season

Online Payments

: Accept simple, fast, and secure online payments from your customers.

Reports

: Schedule reports and obtain the necessary data to optimize your business in real-time.

Automation

: Save time by automating workflows and focus on growing your business.

Document Management

: Streamline and store all your documents in one place and attach them to transactions.

Mobile

: Work on the go using the mobile app for IOS and Android.
Pricing
Zoho Books has six plans:
Free

: For businesses with revenue of up to $50K or less

Standard

: $20/month

Professional

: $50/month

Premium

: $70/month

Elite

: $150/month

Ultimate

: $275/month
FreshBooks
Overview
FreshBooks is a cloud accounting software built for business owners and accountants. It's one of the fastest ways to keep track of time spent, organize your expenses, and bill clients.
There's a reason why over five million users trust Freshbooks, what used to take hours with traditional accounting software will take just minutes.
Features
Some of the best features FreshBooks has to offer include:
Invoicing

: Create stable cash flows with retainers, bill exactly what you are worth and even manage your time down to the minute.

Expenses

: Track business expenses and never lose sight of your budget goals.

Time Tracking

: Track your time with an integrated time tracking system and know exactly how much time you spend on projects.

Estimates

: Create proposals and send out invoices in record time

Accounting

: Integrated and real-time reports based on real-time data that allow you to make important and informed decisions.
Pricing
FreshBooks offers four plans:
Lite

: $4.50/month - Up to five billable clients

Plus

: $7.50/month - Up to 50 billable clients

Premium

: $15.00/month - Unlimited billable clients

Select

: Custom Pricing - Unlimited billable clients and specialized features
Wave
Overview
Wave is a free invoicing, billing, and above all cloud accounting software. It bundles all the essential tools businesses need to deal with accounting up into one interface. It's incredibly easy to use, intuitive and can be used from practically anywhere.
Features
Some of Wave's accounting features include:
Finance Dashboard: Get a snapshot of all your major finance data points in one quick glance.

Customizable chart of accounts

Bank Reconciliation

Journal Entries

Profit and Loss Report

Balance Sheet

Cash Flow Report

Recurring Invoices

Expense Tracking

Accounts Payable and Receivables

Contact Management

Inventory

Ecommerce Checkouts
Pricing
We saved the best part for last, Wave's accounting features are free! Unless you decide to accept payments or pay for extra add-ons like a personal advisor, you won't have to pay a dime.
7 Benefits of Using Cloud Accounting Software
As we laid out already, cloud accounting software is a more convenient version of traditional accounting programs. But that's not all there is to cloud accounting software. Some of the sticking and selling points making businesses switch to cloud accounting include:
Mobile Access

: When you rely on a program that's been specifically designed and tailored for use on one computer or one server, you'll inevitably run into some problems. One of those problems is that you're tied to the office or device that runs the program. With cloud accounting software, you can access key data points wherever and whenever you may be, just as long as you have a stable internet connection.

More Affordable

: Traditional accounting solutions require heavy initial investment and IT infrastructure. This may be fine for big companies with deep pockets and big IT departments, but not for small businesses. Cloud computing offers an alternative with different payment options such as freemium, pay as you go, pay per use, per user, and others.

Increased Collaboration

: New cloud platforms give access to multiple users in a company, and allow them to collaborate with each other in real-time. Whether users need to use the software to assign tasks, make comments, create multi-person projects, or more, you can rest assured that all concerned stakeholders will be up to date on project progress.

Regulatory Compliance

: Another added benefit of cloud accounting programs is that they're designed by expert accountants, meaning you'll always be compliant with relevant regulations. This is a giant step-up from traditional accounting programs which don't have the same built-in features and lack the more frequent updates that allow cloud software to be legally compliant with the latest codes and regulations.

Less Tedious Work

: With newer software comes newer features like automation. Instead of spending hours filling out forms, compiling financial information, and other manual work, cloud accounting programs automatically do these tasks for you. This way, your financial experts can focus on more essential business missions, increasing overall productivity.

Higher Level of Security

: Along with expert accountants, server and cyber security experts are also a part of the team that designs and constantly updates cloud accounting programs. Most interfaces have military-level encryption, meaning you can rest assured that your most valuable data is safe.

Third-Party Integrations

: Unless it was designed from the get-go with additional integrations, chances are a traditional accounting program won't have integration capabilities. When it comes to the number of integrations a cloud accounting program can have, your business often has extensive possibilities to connect your favorite tools and software.
Name

Features

Price

-Accounting Dashboard

-Accounting Entries

-Balance Sheets

-Bank Statement Import

-Bank Synchronization

-Cash Flow Forecasting

-Billing and Invoicing

-Document Management

-Cash Flow Management

-Consolidation

Four Plans:




- Simple Start: $25/month

- Essentials: $50/month

- Plus: $80/month

- Advanced: $180/month

-Connect to your Bank

-Real-time collaboration

-Pay Bills

-Claim Expenses

-Accept Payments

-Track Payments

-Pay Runs

-Bank Reconciliation

-Reporting

-Inventory

-Send Invoices

-Multi-currency

-Purchase Orders

-Sales Tax

-Analytics

Three Plans:




- Starter: $22/month

- Standard: $35/month

- Premium: $47/month

-Invoicing

-Estimates

-Client Portal

-Expenses

-Bills

-Banking

-Projects

-Inventory

-Sales Orders

-Purchase Orders

-Tax

-Online Payments

-Reporting

-Automation

-Documents

-Vendor Portal

Six Plans:

- Free

- Standard: $20/month

- Professional: $50/month

- Premium: $70/month

- Elite: $150/month

- Ultimate: $275/month

-Invoicing

-Expenses

-Time-Tracking

-Project Management

-Payments

-Reporting

-Accounting

-Mobile Use

-Estimates

Four Plans:

- Lite: $4.50/month - 5 Billable Clients

- Plus: $7.50/month - 50 Billable Clients

- Premium: $15/month - Unlimited Billable Clients

- Select: Custom Pricing - Unlimited Billable Clients and Specialized Features

-Invoicing

-Payments

-Accounting

-Banking

-Payroll

-Advisors

Different Pricing for Different Features:

- Invoicing: Free

- Accounting: Free

- Banking: Free

- Payments: Credit Cards: 2.9% + $0.60 per transaction

3.4% + $0.60 per AMEX transaction

Bank Payments: 1% per transaction

- Payroll: Tax Service States: $35/month

Self-Service States: $20/month

- Advisors: Bookkeeping Support: $149/month

Accounting and Payroll Coaching: $329 one-time fee
Cloud Accounting Software - Givin' Accountants a Run For Their Money
So, as you've seen in this article, cloud accounting doesn't only save you time and energy, it also saves you tons of money. Whether it be by eliminating the need for heavy initial investment on technical infrastructure, or the dynamic pricing plans of some of these plans, you and your wallet won't be disappointed that you decided to make the switch.
So what are you waiting for?
Best tools for you