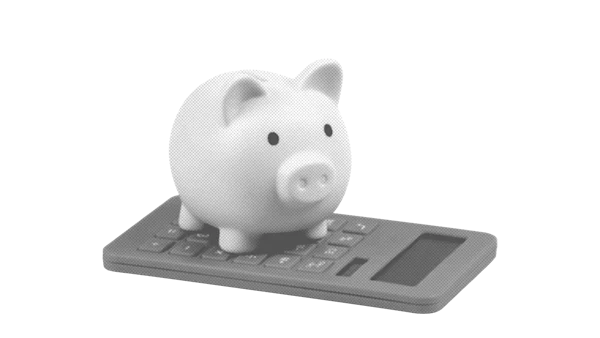 Best Open Source Accounting Software: Reviews and Comparison
Accounting is an important part of every business but sometimes it is also the most difficult. This is where open source accounting software comes in, as a solution that can save the day!
If you are looking for open source accounting software to handle all of your bookkeeping and accounting activities, Appvizer will show you point by point what an open source accounting software is, its benefits, its features, and we'll even give a comparison of open source accounting software for your business.
Let's get into it now!
What is Open Source Accounting Software?
Let's go over a little reminder: The term "open source" means that the source code of the software is public and accessible. The software in question can then be modified and distributed by any individual.
The utility provided by open source accounting software is threefold: ease, efficiency, and autonomy.
Ease

, because you no longer have to multiply calculations or switch from one file to another to cross-check your accounts, synthesize them, and have a global view of the state of your company and its activity.

Efficiency

, because open source accounting software saves you a lot of time, and therefore money. In addition to saving you money, they adapt perfectly to your expectations, which is the hallmark of open source.

Autonomy

, because in a sense, open source accounting software does not require you to spend extra money, hiring a chartered accountant, for example, would cost you several thousand dollars per year. These programs are often free and require at most one download from the web.
Benefits of Open Source Accounting Software
Open source software has several advantages:
First of all, they are

freely available

, and

no license

is required (often at the expense of a not very modern design).

By using open source software, you also benefit from

greater independence

, unlike paid software.

Finally, they are very

flexible.

You can also tailor-make your open source accounting software.
When unqualified employees use software they're not trained in, it can waste time and sometimes lead to errors. In order to resolve this, companies sell services based on these free open source accounting software: they program them according to particular business needs, install them on-premise, and provide maintenance and support.
Limitations to Open Source Accounting Software
As for the limitations, open source software generally does not include assistance or support when learning how to use the software. Apart from forums to exchange with other users, you have to manage them on your own, and therefore master the necessary techniques to work on these kinds of tools. They also can benefit from rather innovative evolutions but this can take time to come about.
The Key Difference: Open Source Software vs. Free Software
The difference between free software and open source software is not easy to distinguish. It lies in their values and in their vision.
Open source
An open source software is "open" in the sense that everyone has the possibility to access its source code. In addition to this, it is possible to redistribute the source code and create derived software products.
The Open Source Initiative (an organization founded in 1998 by Bruce Perens and Eric Raymond) focuses on technical aspects. It is compatible with the coexistence of software whose code is open but not free.
However, these days a significant part of open source software is also free.
Free software
The free software movement goes further and advocates for certain philosophical.
Described for the first time in the 1980s by Richard Stallman, and popularized by his very strong campaigns (with very strong opinions) via the FSF or Free Software Foundation, the formal definition of Free Software is based on four freedoms:
Freedom to

run the program, for any purpose.

Freedom to

study the operation of the program and to adapt it to one's needs.

Freedom to

redistribute copies

(underlying principle: help others).

Freedom to

improve the program and publish those improvements

(to benefit the whole community).
Two of these freedoms, the freedom to study how a program works and the freedom to improve it, imply access to the source code and thus that the software is open source.
The Features of Open Source Accounting Software
There are lots of open source accounting software programs on the market but they always have some features in common such as
Customers/suppliers:

managing invoices, credit notes, receipts, payments, and the list of all your customers or suppliers

Bank and cash:

recording bank statements, cash receipts, and payments

Accounting documents:

accounting entries, accounting documents, supporting journal

Chart of accounts:

chart of accounts and tax plan

Periodic tasks:

all drafts not yet validated and recorded in accounting entries

Reports:

general ledger, balance sheets, journals, and taxes
But, what is the best open source accounting software program? Which criteria should you consider while choosing the best system? Keep reading, we'll answer it in the next part.
Best Open Source Accounting Software
Akaunting is an online open source accounting software system aimed primarily at small to mid-sized businesses, micro-enterprises, and non-profits.
This tool is suitable for both the simplest needs in invoicing and the most advanced needs in accounting.
More than accounting software, it allows you to, among other things:
follow your cash flow,

pilot your commercial management,

carry out bank reconciliations,

manage your accounts,

or follow your payments.
Features
With these features, Akaunting helps you stay on top of your cash flow:
Bank accounts: Create and track unlimited cash and bank accounts
Multi-company:

Have an overview of the financial health of multiple companies from one administrative panel.

Powerful reporting:

Track the insight of your financial reports to improve your business

Client portal:

The client is the key! Be transparent with your clients by sharing invoices and transaction information with them.

Recurring tasks:

Automate processes in one click!

Customer summary:

Manage all client information in one place (invoices, address, payment, etc.)

All-in-one platform:

Various payments, taxes rates, multi-currency, unlimited attachments, transaction categories, bulk actions, dashboards, widgets, etc.
Pricing
With their freemium model most users and businesses will find that the provided features are more than enough for them. However, if you do find yourself needing more features there are certain functionalities that can be purchased at an additional cost.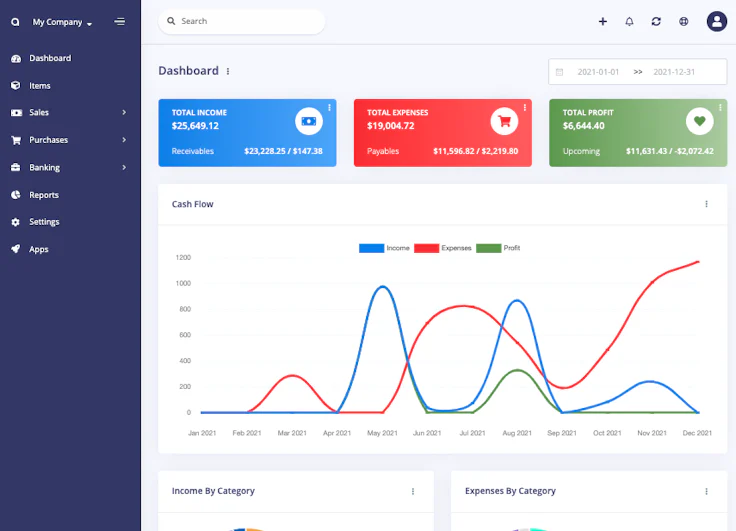 Free and Open-Source Accounting Software
Learn more about Akaunting
Apache OFBiz
Apache OFBiz is a suite of applications available in open source mode under the Apache license and using a Java framework for development. It is not only accounting software, but also an ERP (Enterprise Resource Planning) that includes many other modules:
CRM and order management,

warehousing and inventory,

manufacturing and MRP,

project management,

human resources management, etc.
Because of its flexibility and scalability, Apache OFBiz can be adapted to any type of company, regardless of its size or the industry in which it operates.).
Features
The accounting module is particularly complete for free software and includes:
standard double-entry ledger,
support for multiple organizations, account hierarchies, and segmentation,
accounts receivable, accounts payable, invoices, payments, statements,
agreement contracts, and credit management,
asset management,
budget management, etc.
It is a scalable and flexible solution, with a common architecture so that developers can customize it according to the needs and changes of their company's activity.
A complete demo is available to users to help them learn how to use the tool. Moreover, it is managed by a very active international community, which guarantees quality support.
Pricing
Apache OFBiz is completely free and open source. With this quality-price ratio, Apache OFBiz is undoubtedly the solution you shouldn't miss! Moreover, it is probably the most feature-rich freeware in this comparison.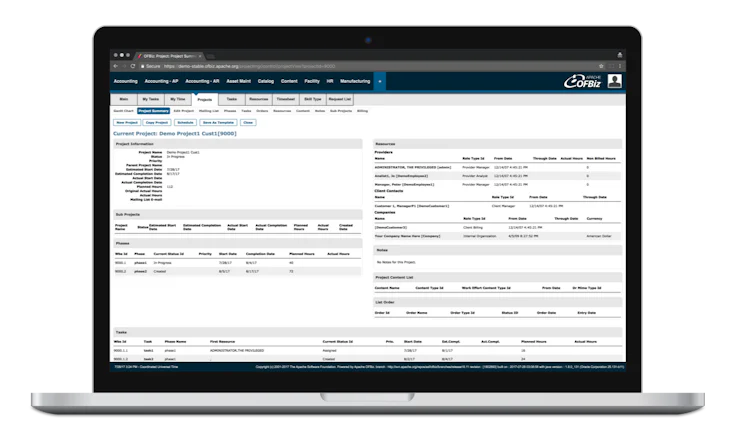 Open source accounting software
Learn more about Apache OFBiz
Crater
Crater is an open-source accounting software for small businesses that focuses on invoicing, payment, and lending. Users can easily create invoices for their clients. Their goal is to meet the needs of entrepreneurs and freelancers by offering an accessible and complete tool to make managing a business easier.
Crater is above all an invoicing software. But its many features also make it a management and accounting tool. Crater is a 100% online application. You will therefore need an internet connection and a computer, tablet, or smartphone. By going to the Crater website, you will be able to connect directly to your space once your account is created.
Features
Here are some of Crater's that you should really try:
Invoicing:

Estimates, expenses, templates

Payments:

Multiple providers, payment links

White labeling:

Color themes, custom logo, no copyright

Inventory management
Time tracking
Full-service payroll
Integrations:

Twilio
The interface is very intuitive. The invoice form has the essential information with drop-down lists for even more speed. The invoice is fully customizable. There are several templates but it is also possible to change the font, the colors, the header, the margins, etc... You get a unique document, professional and in the image of your company
Pricing
Crater doesn't post their prices on their website. However, you can contact their sales department for a personalized quote.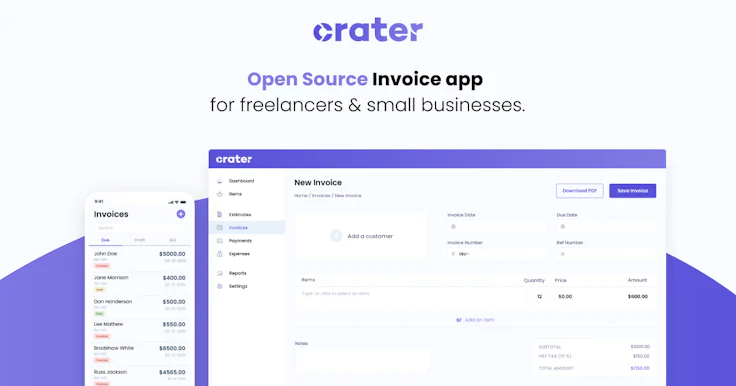 Open Source Accounting Software
Learn more about Crater Invoice
iDempiere
Founded in 2011, iDempiere is a high-quality open-source accounting software, CRM software, and ERP. Depending on your needs, you can choose from three areas: Accounting, Management, or both. A real all-in-one tool, it allows you to manage accounting, invoicing, inventory, cash flow, customer relations, etc.
With its wide range of products, iDempiere targets self-employed entrepreneurs, freelancers, craftsmen, and very small businesses. Users love iDempiere because of its ease of use, unlimited users, multiple entities support, and quality features.
Features
Here are the features that make iDempiere different from other open source accounting software:
Purchase and income management
Contract Management
Production planning
Unified dashboard
Control center
Customer support
iDempiere goes further by allowing you to perform cost accounting. Thanks to numerous reports and tables, you can follow the performance of your business, sales volumes, and many other business indicators.
iDempiere customer service is available by phone, email, or chat. A demo can be offered if you wish to discover the product.
Pricing
The price depends on what you use. You have to make a quote and demand the price.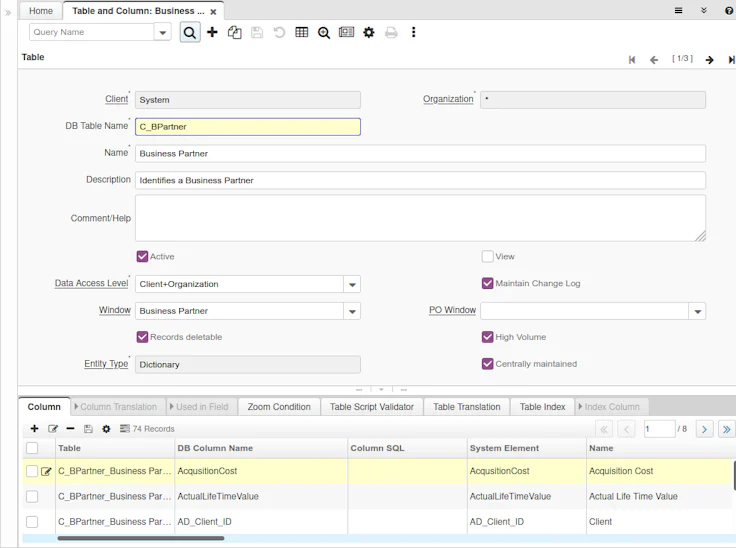 Open Source Accounting Software
Learn more about iDempiere
GnuCash
GnuCash is one of the simplest, most reliable, and most intuitive open-source accounting software.
Released under the GNU license (the free software license), it is free and downloadable online. GnuCash not only allows you to follow the evolution of your bank accounts, but also of your stock portfolio, your income, and your expenses. Note that it is based on professional accounting principles.
Features
Its functionalities include the following:
Double-entry accounting:

This helps you set a balance between cash inflows and outflows and the sum of assets and equity.

Personal and small business accounting:

GnuCash simplifies managing a small business including tracking customers and suppliers, delivering and paying invoices, and tax and invoice deadlines.

Charts and Reports:

GnuCash has a built-in module to display graphs of your financial data and also provides a comprehensive suite of standard and customizable reports.

Import of QIF/OFX/HBCI protocols:

You can easily import protocols from GnuCash. It is the first free software to support the open financial data exchange format OFX (Open Financial Exchange) used by many banks and financial institutions

Transaction Planning:

GnuCash allows you to create recurring transactions and customize them. You can also automatically set up a transaction plan.

Account Book Register:

The software provides a simple and intuitive interface for entering financial transactions.

Reconciliation statement (to balance your transactions against bank statements):

It allows the user to compare the transactions entered in an account against a bank statement and avoid transaction errors.

Multiple currencies:

Different accounts may be denominated in different currencies.

Others:

Check printing, mortgage, repayment wizard, etc.
Pricing
Don't be surprised! GnuCash is 100% free. You can support their worldwide community by making a donation.
KMyMoney
KMyMoney is an open-source accounting software that targets self-employed, VSE managers with a complete and easy-to-use solution. KMyMoney combines invoicing, bookkeeping, and financial monitoring functionalities to control your business independently.
KMyMoney thus offers a universal solution that is accessible to all. All sectors are concerned, from craftsmen to shopkeepers, including restaurants and service providers. KMyMoney is 100% online software, accessible from a PC, a Mac, or a tablet equipped with the Google Chrome browser. If you don't already have Chrome, you will have to download this browser on your PC to use the software.
Features
Here are some of the powerful features of KMyMoney:
Onboarding new users
Financial summary
Institution view
New financial institution dialog
Accounts view
Schedule view
Transaction management
Categories view
Tags view
Ledger view
Bank synchronization (up to several accounts), invoicing and financial analysis make it a complete and efficient tool. It is easy to use and meets the needs of entrepreneurs who want to know the financial situation of their company at any given moment.
Pricing
For a personalized quote, contact KMyMoney through the contact information found on their website.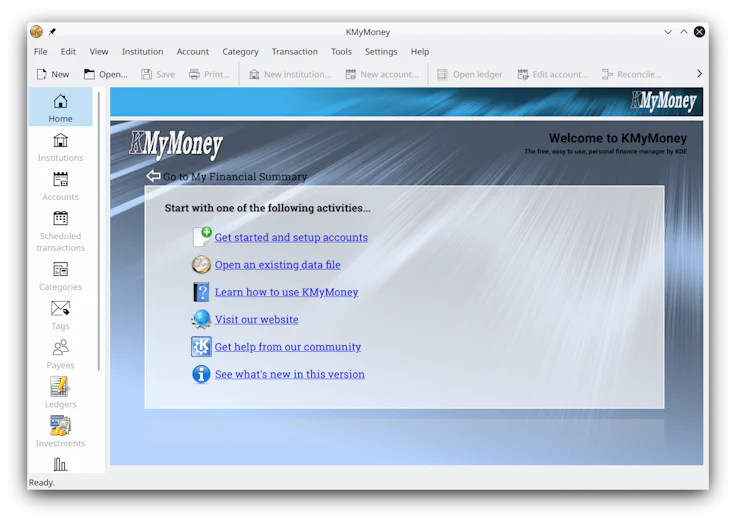 Open Source Accounting Software
Learn more about KMyMoney
Skrooge is a personal accounting management software program under an open source license. It integrates particularly well with the KDE environment. The philosophy of the software is to be simple to use.
On the accounting side, it has a relatively extensive list of features for a free application. The module allows you to manage general accounting for your business.
Features
Skrooge gives you the basic functionalities that enable you to manage your accounting activities:
Import accounts from many sources:

With Skrooge, you can easily import transactions from many formats such as AFB120, QIF, CSV, MT940, OFX, and QFX.

Like using a web browser:

If you are a multitasking person, this solution is ideal for you! You can work with different tabs at the same time and bookmark your preferred reports, graphs, filters, and pages, ...

Budget:

Set rules and manage budgets

Track refunds:

Receive the expected refunds such as medical refunds.

Reporting:

Get a quick overview of your financial health by looking at the dashboard and the monthly/annual reports.

Others:

Operation schedules, payment management, multi-currency, process automation, quotes management, add properties you want on all types of task transactions, accounts, categories, etc., and include files (pdf, pictures, etc.).
The range of features is very good for when you're first familiarizing yourself with accounting software.
Pricing
Skrooge is single-user and on-premise, and 100% free. You can contribute to their community by donating on their website. With the freemium and the basic functionalities, Skrooge is ideal for VSEs or SMEs that want to start using open-source accounting software.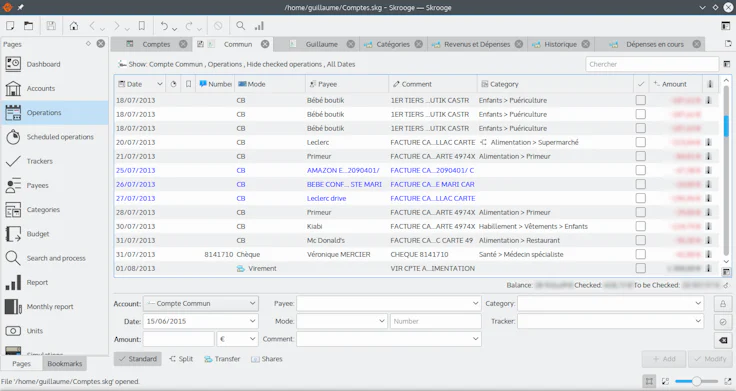 Free open source accounting software
Learn more about Skrooge
LedgerSMB
LedgerSMB is not just accounting software. It is in fact a business management tool, intended for self-employed entrepreneurs, very small businesses, small and medium-sized companies, but also for associations. It, therefore, takes care of:
customer relationship management,
stock management,
project management,
or even intervention management.
Features
On the accounting side, this software offers a lot of options:
General ledger and journal entry:

Manage your different accounts and transactions, and access an overview of the financial health of your business thanks to double-entry bookkeeping.

Sales management:

Track customers' information, contacts, orders, and invoices.

Purchasing management:

Track vendors, suppliers, purchases, and invoices.

Multiple currencies:

Manage all the transactions, quotes, and payments in different currencies.

Cash Management:

Handle cash in and cash out. Write checks, track receipts, and reconcile with bank statements.

Fixed Assets:

Establish fixed assets, balance sheet, and reporting.

Inventory management and light manufacturing:

Track goods, services, and their assembly.

Others:

Reporting, budgeting, time tracking, etc.
Pricing
LedgerSMB is 100% free. The main advantage of LedgerSMB is that it allows you to go beyond accounting, even though it's free software. With this quality-price ratio, it is sufficiently complete for a start-up to understand an accounting tool.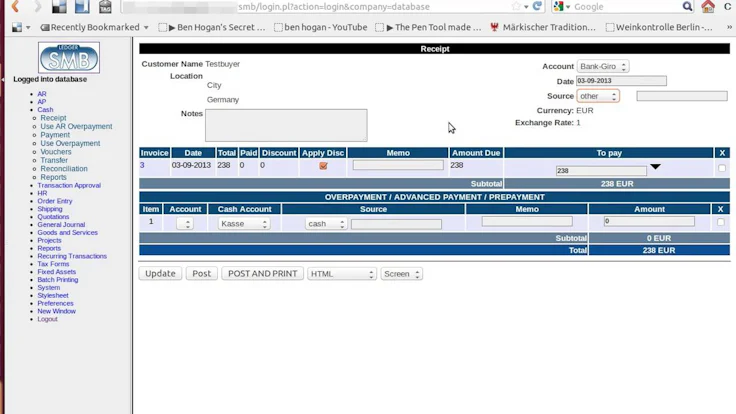 Free open source accounting software
Learn more about Ledger SMB
Odoo
Created in 2004, Odoo is an open-source accounting software. Odoo is designed for all entrepreneurs and all business sizes. It's easy to use Odoo. Its "à la carte" formula offers the flexibility that small and medium-sized businesses need in management software.
If you have a chartered accountant, they can also access your Odoo space. The number of users is unlimited without any extra charge. If your package includes other modules it becomes paid software, then the number of users also impacts the price.
Features
Odoo provides lots of powerful accounting functionalities:
Accounting entry:

All invoices created in Odoo are automatically categorized. It is possible to download the PDF of supplier invoices, they will then be decrypted by the software which will suggest an accounting reconciliation.

The bank synchronization

allows the automatic import of transactions from your bank. All you have to do is validate the proposed categorizations.

Follow-up tables

indicate the balances and transactions that still need to be reconciled in order to be up-to-date with your accounting records.

Cost accounting:

Thanks to the numerous dashboards, Odoo allows you to closely monitor the financial situation of your business.

Billing:

With Odoo, you automatically benefit from the invoicing module. Odoo allows the edition of invoices and credit notes.
Pricing
Odoo is a pay-per-use software, the price is based on:
the number of users

the number and type of applications chosen
The price starts at €22 (about $23) for a single user per month.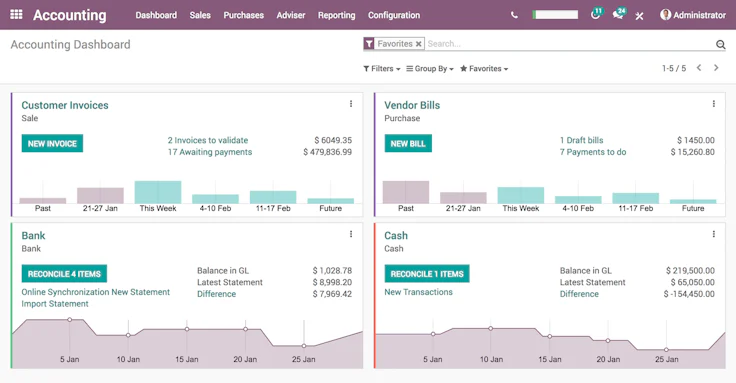 Accounting Suite of the most complete ERP on the market
Learn more about Odoo Accounting
TurboCASH
TurboCASH is an open-source accounting software. It is intended for small and medium-sized companies that are looking for a complete, intuitive, and efficient tool for managing their business.
With a rich suite of features, TurboCASH is aimed at entrepreneurs:
start-ups;
small and medium-sized businesses;
freelancers.
If you are looking for invoicing software with many features (CRM, ERP, pre-accounting), then TurboCASH is an excellent choice. TurboCASH is online software. It is therefore accessible from a computer, tablet, or smartphone with an internet connection. Using online software allows you to benefit from automatic updates, which is why we recommend this kind of solution more (compared to downloadable software).
Features
Discover the features of TurboCASH:
CRM
Billing and invoicing management
Cash flow management
Business management
An HRIS software (time and leave management, calculation of charges, safe for pay slips and other documents ...)
A marketing module (sending SMS and e-mails).
With simplified pricing, available and responsive customer support, and modern and interactive tools, TurboCASH has many advantages. Many features are automated, which is the advantage of using all-in-one software.
Pricing
TurboCASH is free software. You can benefit from all the accounting features for free!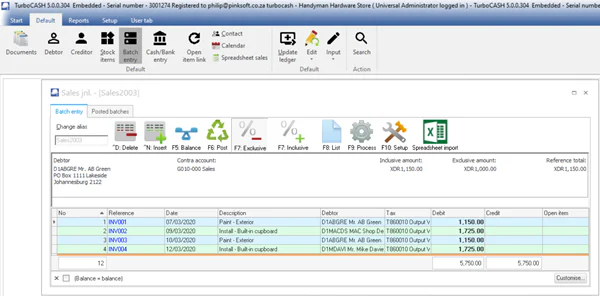 Open Source Accounting Software
Learn more about TurboCASH
Open source accounting software can vary but should be chosen according to the size of your business: small, medium, large, or multinational.
Other criteria to keep in mind include the sector of activity: some software might be more specialized in your field of work.
But, what is the best open source accounting software?
This question depends on the needs of the individual or business. Some offerings are more comprehensive than others, but that doesn't mean they are right for you: you may not need all the services, so make sure to choose the software solution that fits your company best!
Best tools for you