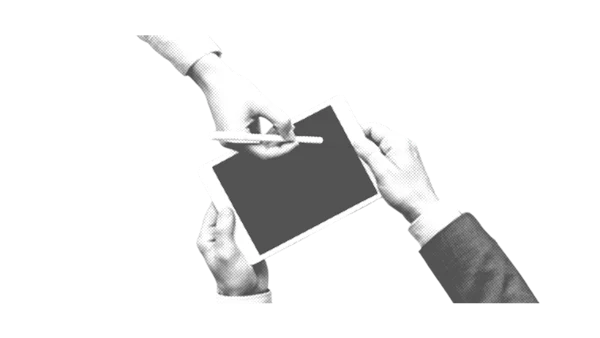 Become More Efficient with an Electronic Signature
When you sign a document, you agree with the contents. The signature represents you, it is unique. Thanks to electronic signatures, you can sign and have any type of document signed online by giving them the same legal value as a hand-written signature. The advantages for companies are clear: saved time and increased productivity, a modern image and international trade opportunities.
To be admissable, your electronic signature must meet certain criteria:
Strict and remote authentification of the signatory (natural or legal person)
Integrity of the signed document
Irrevocability of the document
In this article, appvizer shares with you recommendations on electronic signature: why using it, and how to choose a third-party provider.
Trust in digital to make gains in productivity
The goal of providers like CertEurope, the Oodrive group company, is to offer file sharing solutions to secure paperless flows. Today these are integrated into organizations of all sizes and types (administration, major accounts and SMEs / VSBs) which wish to move towards a digital economy with total electronic security. And these solutions offer significant advantages for companies seeking to modernize and evolve:
Financial gains
The electronic signature allows a company to reduce its printing, postal and paper processing costs.
Time-saving
The contract signature can involve several hours or even days of process (printing, email exchanges, etc). The digital version considerably reduces the steps for increased efficiency in transaction processing. It limits the number of sales processes abandoned because of burdensome processing.
Productivity increase
Adopting the electronic signature offers the possibility of creating documents, archiving them and signing them in a few clicks in total security. You no longer need to travel to finalize a transaction. This procedure simplifies a number of steps and renders them more efficient. The company can then focus on its core activity.
A new image
Having access to paperless tools gives the impression of a company which leads innovation and initiates new, eco-friendly trends.
International trading opportunities
The implementation of certain regulations allows trade in the EU via electronic signature, valid before a European court. This saves time and has indisputable legal value in the within the EU.
Legislation in accordance with the new needs of companies
French law has been authorizing this method since March 2000. In July 2014, the European Council announced the adoption of the new eIDAS (Electronic identification and trust services) regulation, for electronic transactions within the internal market.
This regulation will be applied from the 1st of July 2016. Electronic signatures will then be officially recognized at the European level. This constitutes a major turning point in the transition of companies to total digitalization. The arrival of the eIDAS regulation imparts real benefits to the organizations who can process digital transactions issued by their clients in a simple, quick and safe way. The companies will be able to improve their daily functions and move towards a more eco-responsible and modern business model.
Choosing your trusted third party
On the subject of digitalization - the electronic signature - there is a crucial aspect to take into account: the trusted third party. To have the same legal value as a paper document, a document signed electronically must be based on an electronic certificate, a digital identification card guaranteeing the identity of the signatory (authentification) and the integrity of the document. The electronic certificates are issued by trusted third parties like CertEurope (Oodrive group) who carry out each step of the signature in accordance with the regulatory norms and texts in effect.
Thanks to tools like CertSign, sign electronic documents and have them signed by your clients and potential clients by bestowing them with probative value. The electronic signature module, in SaaS mode, integrates easily with your sites and platforms and is very simple to use. Released in a range, it meets the needs of every market and each type of transaction.
Criteria to choose a provider
Before choosing your provider, it's important to check whether all of your essential criteria for the proper implementation of your project are met:
A complete service: support throughout the project, simple and quick deployment, responsive technical support, appropriate legal advice
Adaptability: a product range adapted to your needs, easy integration with your applications, technical and graphic customization.
Certified solutions: Trusted third parties, RGS (general security database) compliance, the annual audit by LSTI, etc.
To learn more, check out our articles on collaboration.
Best tools for you