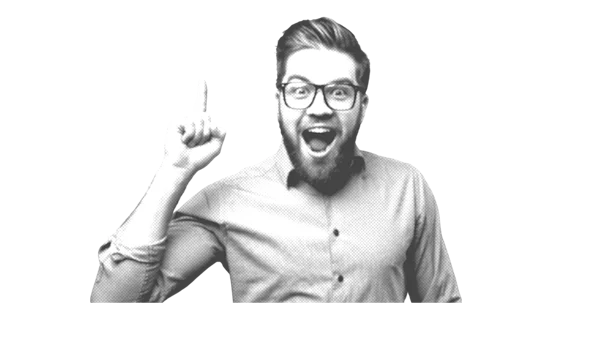 Top 8 Benefits of Digital Transformation to Boost your Business
What exactly are the benefits of digital transformation? Digital transformation sometimes referred to as digital transition, is a major challenge for 21st-century business. We can no longer ignore the considerable impact of new technologies on our daily lives, and by extension in the professional sphere.
Today, the fastest way to communicate with your audience is through a digital approach. In order to withstand competitive pressure, companies must come to terms with the new practices and cultures induced by digital technology for remaining relevant to the public.
Let's focus on the 8 benefits of digital transformation, and how it can improve profitability.
What is Digital Transformation exactly?
Digital transformation is the appropriation of all areas of a business through a computerized approach.
🎯 Its goal: replacing companies' processes into an automated practice, thus delivering an added value to customers.
By automating processes, companies are able to:
deliver customers the same or upgraded quality service or goods

at a faster rate
and through different channels of communication,

improve customer satisfaction and engagement,
reach more audiences in a global context, enabling space for international expansion.
But exactly what benefits does digital transformation bring companies? Is it worth it?
Top 8 Benefits of Digital transformation
1. Increased innovation
Digitising one's activity means having the possibility of innovating and seizing new business opportunities, due to processes being automatized, companies have more time to focus on their R&D, enabling them to innovate products, respond to new needs, and have more efficient tools. Focus on innovation and customer needs, makes the company more relevant and a leader in their area, allows companies to increase their customer satisfaction, leading to an increase in profits and longer-lasting client relations.
2. Faster Growth
The success of many companies such as Uber is mainly thanks to them adapting to the new modes of consumption induced by digital technology. Digital technology allows companies to engage faster with different audiences at the same time in multiple locations due to the internet being accessible in all parts of the world, broadening current customers into an international market.
Allowing companies to grow faster and broader in a more accelerated way than before.
3. Improves Circulation of Information
Since digital transformation encourages collaborative work, it improves the circulation of information in an increasingly changing environment through the decompartmentalization of services and the empowerment of each individual; with the objective of building a value chain that is effective and better serves customer satisfaction.
The development of digital technologies facilitates the link between demand and supply of goods or services due to customers easily communicating through different channels with the suppliers, thus maintaining an avid engagement with the company, guaranteeing customer satisfaction and an overall purchasing experience, that guys beyond a simple purchase.
4. Performance Optimization
The digital transformation has optimized business workflows by the implementation of automated processes, that allows employees and departments to focus more on other heavy tasks. These activities are carried out more efficiently and minimize risks, enabling an increase in profitability and accelerated business growth.
Furthermore, through the use of tools, not only are tasks optimized; this can also help with:
business analysis,
inventory management,
customer communication;
minimizing the workload of employees
improving a company's workflow processing.
5. Flexible and Collaborative Environments
The digitalization of the company is revolutionizing our daily professional life, thanks in particular to the mobility and flexibility it allows, generalizing new uses such as working from home. Allowing more versatility and collaboration within the company, but also a reorganization of space (open space, coworking, etc.) and of the way in which activities are carried out on a daily basis.
This type of environment allows employees to feel more engaged and work collaboratively for the same objective, enabling members to align their work, thus minimizing duplicate work, employee turnover, and overall not reaching their objectives. Making companies achieve optimal working conditions and placing themselves as a valued enterprise to work in.
6. Customer Engagement
Because nowadays everybody is connected to the internet, it is imperative for companies to have an online presence; which is why digital transformation helps companies maintain a working platform for avid communication with the audience, enabling customers to feel engaged through the different online channels for easier communication with the company, enabling customers to feel connected to the company, while the business keeps up with new trends and customer behavior.
7. International Audience
The internet is available in all parts of the world, a company does not have to focus on only local trade, a very important part of digital transformation is its expansion and growth qualities. Because the company will have a presence online, they are able to reach audiences all over the world, thus expanding their clientele portfolio and opening new opportunities of international expansion, where depending on their strategy and focus, the company is able to easily transition into another countries market; without the need to physically move.
8. Reduced Costs
By automating processes through digitalization, processes are more efficient and optimal, allowing companies to reduce operating costs and mistakes while guaranteeing correct functioning and achieving objectives. Furthermore, seeing as employee workload will be reduced, they get to refocus their time on more important tasks that lead to innovations and improving processes.
Digital transformation is a very essential practice that allows companies to maximize profits by minimizing operational and employment costs, as tasks become digitized and automated; companies reduce the need of recruiting and operations become more optimal, resulting in a higher gross profit margin.
Where to start to Lead your Digital Transformation?
Some tools have been designed to support your company's digital transformation, such as GBTec's all-in-one BIC Platform. Through holistic process management, it offers you:
process mining to easily find bottlenecks and optimization potentials,
process monitoring through risk and control management,
process automation from zero code up to low code,
fast and intuitive modeling of business processes,
a digital platform to improve communication and collaboration.
In order to guarantee a fully digital company, dedicated tools are now a must-have to simplify the way you manage your practices. Typically companies have many tools to digitally manage their business, whether it is social media, project management, finance etc.
The use of so many different tools can be overwhelming for employees, which is why an all-in-one platform allows members to be more integrated, productive, and aligned to the companies functions, without the need of using different tools for the same objective.
Digital Transformation, The Crucial Practice for a Company's Durability
Everyday competition gets tougher, new businesses enter the market and more trends emerge, people are getting less and less brand loyal and go according to whatever is popular at the moment; this is why digital transformation places such an important role for long-lasting businesses relevancy and overall profitability.
By automating processes, risk management, quality management, and enhancing customer service through digitalization tools companies have a strategic advantage over new trends, customer habits, and customer engagement that enables them to be relevant by being in the public's mind as a trustable business.
And you, have you digitally transformed your company? What are you waiting for?
Best tools for you