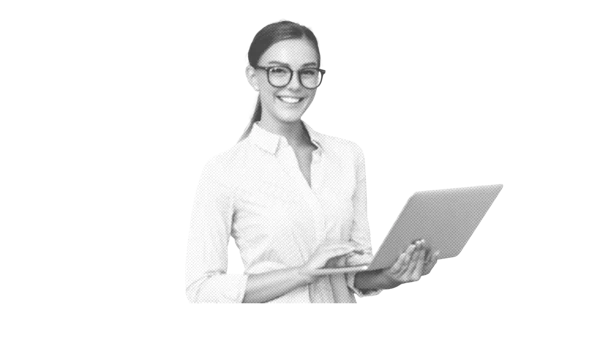 What a CTO is: More About the Technology Genius of a Company
Who is the CTO, or Chief Technology Officer? What are their roles within the company?
Their responsibilities cover wide areas of a business, from innovation and IT project management to software development in smaller structures like start-ups.
This article goes beyond a simple job description: you'll learn everything about the skillset required for this job position, but also which tools are most useful to CTOs. Recruiters, stay tuned for some tips on how to hire the best profile for an open CTO position at the end of this article!
What does CTO mean?
The CTO, meaning the Chief Technology Officer, sometimes called Chief Technical Officer, is a job title that refers to the person responsible for IT projects within a company or organization. Depending on the context and the business sector, their attributions may include:
supervising software development (or R&D)
managing the IT infrastructure
encouraging and managing innovation
The title is part of the C-suite and is becoming increasingly common in tech but also in all types of businesses, following the digital transformation undergone by most sectors.
The role of the CTO
What does a CTO do?
Their day-to-day role encompasses all aspects related to technology within the business. Concretely, their missions are often as follows:
defining the technology strategy of the company
setting objectives and starting projects using a project management methodology (usually scrum or another agile methodology)
ensuring the roadmap stays on tracks and products and services are delivered on time
conducting technical audits to identify tools or processes that could be improved or streamlined using different solutions
managing an IT team, including software developers, network engineers, infrastructure managers…
ensuring the tech and solutions used are sustainable and suited to the project, the organization and the team
streamlining communication between their team and other business departments (product team, Product Owner, PMO…) and external stakeholders (hosting provider, suppliers…)
fostering innovation within the organization
taking part in the presales process
conducting comprehensive reporting to top-level executives
Skills required to become a CTO
The skillset of a CTO is usually quite large, as it includes management skills as well as technical skills, with a background rooted in technology. Some skills required for CTO positions include:
coding skills, in other words, showing proficiency with commonly used programming languages
using specialized software (learn more about these tools below)
time and project management skills (scrum, agile, lean management) to track the progress of the roadmap
analysis and leadership skills to make decisive technical decisions
risk management and communication skills
being technology-oriented, with a passion for new technologies and an ability to spot the latest technological trends and tools
In short, the CTO has to be a leader and a good manager, with a deep understanding of technology. They should be able to communicate with the different departments of the company, understand their business model and motivate their team.
CTO in startups vs CTO in large companies
The CTO's missions can vary depending on the size of the company. There are different types of CEO for different types of company.
In smaller-scale businesses, they can assume the role of a lead developer, meaning they'll still play an operational role in software development while managing the team. In larger companies, they don't usually have any operational role and focus on management and strategy.
Furthermore, the scale at which their business operates is widely different. This means:
they will manage teams of different sizes, leading to different issues to solve
the budget they will be allotted, as well as the scope of their projects, can be much smaller or larger
the number of stakeholders (clients and suppliers) they will have to interact with may vary
In startups especially, the CTO is often one of the founders of the company, the one most at ease with technology.
How much does a CTO make?
The average salary of a Chief Technology Officer may vary depending on their experience, their skills and the type of business they work for. As is the case with most other job positions, larger businesses tend to offer larger paychecks than start-ups.
Use this scale for reference to know how much a CTO can expect to be paid:
Junior profile at start-ups and smaller companies: $90k - $120k
Intermediate profile at medium-sized companies: $120k - $200k
Senior profile at larger companies: $200k and above
Career prospects
The CTO is already part of the exclusive C-suite, meaning they usually enjoy a top position within the company, and report directly to the CEO. They are their go-to for everything related to information technology and product development.
Later on in their career, especially if they work for a tech company, they could be promoted to the title of CEO themselves.
CTO vs CIO
In larger businesses, creating two distinct roles to manage the technological needs of the company has become a common practice. Hence the title of Chief Information Officer, or CIO for short.
While the CTO is responsible for software and product development: they are the external face of the company from a digital standpoint. Therefore, they lead projects related to the website or apps developed by the company.
On the other hand, the CIO focuses on the internal needs of the company. The CIO usually ensures that the technology platforms and productivity tools used by the teams are up and running, and implements new technologies within the organization.
How to become a CTO?
Educational background
CTOs are known for their technical expertise: they usually boast a solid background in software engineering or related fields and are at ease with managing and maintaining modern technological infrastructures.
They are able to keep up with the latest technology trends and implement innovative solutions.
Preferred experience
This senior position requires at least 6 years of experience in software development with a proven track record of reaching business goals. The shift from lead developer to CTO can be daunting, however.
Indeed, this position requires management and communication skills. Natural leadership or the willingness to transition from an operational to a managerial role is essential. Successful CTOs can have held positions such as DevOps engineer before being promoted.
The tools used by CTOs
How to hire the right CTO?
Are you looking to attract the best profiles for an open CTO position at your company? Follow these few tips to hire the best fit!
Include a clear outline of their missions in the job description: as we've seen, they can change from one business to another
Mention whether or not the role includes software development and, if so, whether your products or services are SaaS, mobile, on-premise…
Describe your work processes, project management methods, as well as the tools and programming languages in use at your company
Highlight your values, and the ways in which the future CTO would contribute to making your digital products and services better
Offer a salary in line with the market average as well as robust working conditions and professional tools
Be upfront about who are the team members and stakeholders the CTO will be working with
Recap
Chief Technology Officers hold a complex position. The role of a CTO is fundamentally a balancing act between technical knowledge and management skills. It requires a well-rounded, people-oriented technician to handle communication, teamwork and project management in the company.
The right CTO is truly a great asset to any business. Are you a CTO yourself? Feel free to share your experience below!
Best tools for you