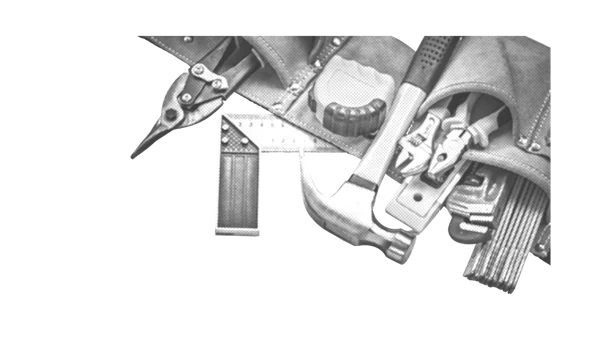 The 7 Best Alternatives to Wrike in 2023: A Complete Guide
Effective project management is vital to any business's success in an increasingly competitive digital era. The ability to oversee tasks, manage resources, and maintain open lines of communication can make or break a project. This is where project management software comes into play.
One popular option is Wrike—a comprehensive tool designed to streamline project management for teams of all sizes. Wrike helps teams stay organized, improve collaboration, and effectively meet deadlines, whether working together in the office or remotely from around the world.
However, not all teams operate the same way or have identical needs. Some may find Wrike's extensive features overwhelming, while others might seek specific features not provided. Fortunately, there are several viable alternatives to Wrike in 2023. Let's explore these other software options and find the platform that best fits your unique business needs.
Exploring the Powerhouse of Project Management: Why Seek an Alternative to Wrike?
Wrike, a leading player in the project management space, is a versatile, cloud-based platform that helps teams streamline operations, organize tasks, and foster effective collaboration. Since its inception in 2006, Wrike has been committed to enhancing project management processes across diverse industries, serving more than 20,000 businesses worldwide, ranging from budding startups to renowned Fortune 500 companies.
The power of Wrike lies in its extensive feature set designed to cater to a broad spectrum of project management needs. Its flexible interface lets users seamlessly switch between various project views, such as lists, boards, tables, and Gantt charts, to accommodate different work styles and preferences fully. Real-time updates and live editing features further promote transparency and ensure all team members are aligned, minimizing miscommunication and fostering a culture of seamless collaboration.
Wrike also boasts advanced features that set it apart from many other project management tools. For instance, its robust resource management capabilities allow managers to allocate resources efficiently, monitor performance, and prevent overloading any one team member with tasks. Furthermore, its built-in time tracking feature follows the time spent on tasks, facilitating accurate billing and aiding in productivity analysis.
Another significant advantage of Wrike is its extensive integration capabilities. It smoothly connects with a host of third-party applications, including Google Drive, Dropbox, Slack, and Salesforce, among many others. This compatibility allows teams to centralize their work on a single platform, eliminating the need to toggle between different applications.
Despite its numerous strengths, Wrike does have certain limitations. Its extensive feature set, while potent, may pose a challenge for new users to navigate initially. Fully harnessing Wrike's capabilities might require additional time and training that may slow workflows.
Wrike's pricing structure might not appeal to smaller teams or startups operating on a tight budget. Although Wrike features a Free plan, its full-use business option is $24.80 per month, per user, if purchased annually. This subscription cost lands somewhat higher on the scale compared to some of its competitors.
Lastly, while Wrike offers a certain degree of customizability, businesses with particular needs or niche requirements might need to explore other options.
Fortunately, we're going to simplify that search for you. We will provide an in-depth analysis of Wrike, its strengths, and potential limitations, followed by a comprehensive review of seven attractive and viable alternatives for project management software. Considering each tool's key features, benefits, and match-up versus Wrike, we hope to guide you toward the project management tool that will take your team's efficiency and productivity to new heights. Let's dive in!
Unveiling the Motivations: Why Businesses Are Searching for an Alternative to Wrike
While Wrike's robust capabilities and extensive features make it a potent tool for project management, there may be better fits for some businesses. Every organization operates under unique circumstances, with distinct workflows, budgetary limitations, and specific needs that may not align perfectly with Wrike's offerings.
With that in mind, here's an expanded view of why some businesses might seek alternatives to Wrike:
Pricing: Wrike's comprehensive suite of features comes at a cost that could be beyond the reach of smaller organizations or startups working within a tight budget. These entities may want to search for cost-effective solutions that offer substantial project management capabilities without breaking the bank.
Complexity: Wrike's expansive range of features could become a double-edged sword for some users. The vast array of options can be daunting and confusing for those new to project management software. Such users might prefer a more straightforward tool that fulfills their needs without the complexity that comes with a steep learning curve.
Customization: While Wrike does offer a considerable degree of customization, it might not suffice for businesses with highly specific or unique operational needs. These organizations may require a more adaptable solution that can be tailored to fit their precise requirements.
Team Size: Wrike efficiently manages complex projects involving large teams by design. But for smaller groups? They might perceive Wrike's extensive functionalities as excessive and unnecessarily complicated. Teams with fewer members may lean towards a lighter platform that matches their operational scale.
Specific Features: Each project management tool brings a unique blend of features to the table. Some businesses may prioritize certain features that are not Wrike's strong points. These could include advanced reporting capabilities, third-party integrations, or industry-specific functionalities. There's no one-size-fits-all when it comes to software solutions, so understanding your specific needs is crucial to finding the best product for your organization.
User Experience: User experience is highly subjective, and tastes vary widely among individuals. Some teams might prefer a different user interface or workflow than Wrike offers or an interface that aligns more closely with their work style and preferences.
In the quest for an alternative to Wrike, it's essential to pinpoint the features that are most crucial to your team's success. The following section will detail a comparison of viable alternatives to Wrike, each with its unique strengths and potential shortcomings. This in-depth exploration will help you decide on the best project management solution for your team.
Diving into the Competition: A Detailed Comparison of Alternatives to Wrike
In the ever-evolving landscape of project management, many tools have sprung up, each boasting unique capabilities and strengths. By design, these tools streamline operations, increase productivity, and facilitate improved team collaboration. However, finding the right fit for your organization's unique needs can take time and effort, given the many available options.
As we explore project management tools, it's important to remember that each one brings its own set of benefits and features to the table. Some may excel in areas where others fall short, and vice versa. Therefore, it becomes paramount to understand the unique selling propositions of each tool in the quest for the perfect project management solution.
In the following sections, we'll delve into some of the most widely used alternatives to Wrike. We'll dissect their key features, advantages, and how they stack up against Wrike, providing you with a comprehensive picture of what each tool offers. Our objective is to empower you to make an informed decision that aligns with your specific needs, operational processes, and business goals.
Whether you're a project manager seeking to improve your team's efficiency, a team leader wishing to facilitate better collaboration, or a business owner looking for cost-effective solutions, this in-depth exploration will serve as a valuable guide. So, let's dive into the world of project management tools and uncover the unique strengths and advantages that each alternative to Wrike offers.
1. Asana
Asana, a renowned name in the project management field, offers a dynamic and adaptable interface designed for personal task management and team collaboration. Known for its broad integration capabilities, Asana synchronizes seamlessly with other tools like Slack, Google Drive, and Microsoft Teams, enhancing your team's connectivity and productivity. Its project visualization options — such as list views, boards, and timelines — cater to many project management styles and preferences.
Asana might be more straightforward than Wrike, appealing to teams with less experience in project management software. And Asana's focus on visualization might be more attractive to visual-oriented teams.
Notably, Asana's automation features stand out, allowing users to create rule-based triggers for repetitive tasks, saving time and boosting efficiency. This software, however, might be less appealing to small businesses or startups on a budget, as some of its advanced features are only available in the premium plans. Nonetheless, for organizations seeking a versatile and highly integrative project management tool, Asana remains a worthy contender.
Key Features
Task management, planning, and assignments with due dates.
Project planning, timelines, and overviews.
Seamless integration with numerous third-party apps, including Salesforce, Tableau, and Google Drive.
Benefits
Highly user-friendly and intuitive interface.
Great for both small and large teams.
Strong emphasis on task and project visualization.
Productivity and Agile Management workflows.
Pricing
Asana offers three plans, including a no-frills Free option, suitable for individuals or small teams just starting. Their complete business plan is $24.99 per month, per user, billed annually.

Project, task, and work management software
Learn more about Asana
2. Airtable
Airtable is another strong contender in the project management arena, offering an innovative blend of spreadsheet and database functionalities. This unique combination empowers users to customize workflows, making Airtable especially suitable for those who prefer a spreadsheet-like interface. This aspect may make Airtable easier to use for teams used to working with tools like Excel. It also supports rich field types, including attachments, checkboxes, and dropdowns.
Although Airtable offers greater flexibility for custom views and filtering, it lacks some of Wrike's more advanced project management features.
A standout feature of Airtable is its Blocks. Akin to customizable apps, Blocks provides expanded functionality, such as creating Gantt charts or sending emails directly from your workspace. However, the full potential of Blocks is only available in the Pro plan, which could hinder budget-conscious businesses. However, for teams seeking a flexible, data-centric project management tool that they can tailor to their specific needs, Airtable presents an enticing alternative.
Key Features
Spreadsheet-like interface.
Advanced filtering and sorting options.
Project management and task tracking.
Third-party integrations, including Drive, Slack, Outlook, and more.
Benefits
Highly flexible, easy to use, and customizable user interface.
Sync, structure, and store data, as needed, in real-time.
Combines the best features of databases and spreadsheets.
Pricing
Airtable offers three subscription tiers, from a Free plan for solopreneurs or small teams to their Pro version at $20 per monthly seat, billed annually. An enterprise version is also available.


Project Management Software
Learn more about Airtable
3. Quire
Quire stands out with its unique, nested task list approach to project management. This handy feature breaks down goals into smaller, more manageable tasks. Nested task lists make Quire particularly advantageous for teams that handle complex projects with numerous subtasks. Its minimalist and intuitive interface helps teams stay focused and reduces their learning curve.
Quire's powerful Kanban Board enables teams to visualize workflow and progress, facilitating effective project management. It also supports offline work, syncing updates when you're back online.
Quire's interface is arguably much simpler and cleaner than Wrike's, which may be less overwhelming for some teams. However, a possible drawback is that Quire offers fewer integrations than other options on our list, including Wrike. Nevertheless, for teams requiring a straightforward, effective tool to manage complex projects, Quire is a compelling choice.
Key Features
Unique nested task list.
Kanban board to visualize workflows and tasks.
Simple, clean interface
Smart Folders to view and organize tasks from different projects.
Benefits

Great for breaking down large projects into manageable tasks.
Highly intuitive and user-friendly UI.
Wide range of plans from Free to Enterprise.
Pricing
Quire has four subscription plans ranging from Free to an enterprise version at $19.95 per member monthly on an annual plan. Their premium version is $13.95.

Unleash Your Team's Productivity
Learn more about Quire
4. ClickUp
ClickUp is a feature-rich project management tool designed to replace all other productivity software you may use. Its strength lies in its versatility, with fully customizable workflows, views, and features to suit any team's requirements. It also boasts a wide range of native integrations, including Gitlab, Slack, and Google Drive.
ClickUp offers far greater customization options than Wrike does, especially with task statuses. However, these advanced features can lead to a steeper learning curve when compared to getting started with Wrike.
ClickUp's goal-setting feature integrates with its tasks and sprints. It is a notable highlight for teams aiming to track their objectives closely. However, the vast array of features can present a steep learning curve for new users. But for businesses looking for a comprehensive, all-in-one solution fully customizable to their specific needs, ClickUp is a standout choice.
Key Features
Multiple views (List, Board, Box, Calendar, Gantt).
Engage remotely as a team with real-time chat.
Customizable statuses for tasks.
Goal tracking features.
Document creation and sharing.
Benefits
Highly customizable.
Robust feature set but with a clean interface.
Easy remote collaboration on marketing, documents, and more.
Pricing
ClickUp offers five tiers, from a Free version for personal use to Business PLus for multiple teams at $19 per monthly member, billed annually. An enterprise version is also available by quote.

A Comprehensive Project Management and Productivity Tool
Learn more about ClickUp
5. Monday.com
Monday.com is a visually appealing project management platform known for its intuitive interface and customizable workflows. It enables teams to visualize projects via various viewing options like Kanban, Gantt, and timeline views. Also notable is its task automation feature that streamlines repetitive processes for increased efficiency.
The software's robust collaboration features, including document sharing and team chats, facilitate effective teamwork. One potential downside of Monday.com is that its pricing can escalate significantly when purchasing additional users or adding extra features. Still, for teams prioritizing a user-friendly, visually engaging tool with solid collaboration features, Monday.com is an excellent option.
Monday.com offers a stronger emphasis on team collaboration than Wrike's product does. It also boasts a more visual and color-coded approach that can make project statuses clearer at a quick glance. However, some users might find Monday.com's pricing less competitive than Wrike's, depending on their specific needs for features or additional users.
Key Features
Offers a highly visual interface with color-coded status.
Automation solutions to eliminate routine tasks.
Project, task, and portfolio management features.
Goal and strategy tracking.
Easy integration with many third-party apps such as Microsoft Outlook, Teams, and Slack.
Benefits
Easy to use with a highly intuitive interface.
Feature-rich software with unique components.
Real-time collaboration on documents, forms, and files.
Strong communication and remote collaboration abilities.
Pricing
Monday.com has five pricing options, from a Free version to a Pro version at $16 per monthly seat on an annual contract. An enterprise version is also available.

The most intuitive platform to manage projects and teamwork
Learn more about monday.com
6. Nifty
Nifty is a project management tool that centralizes team communication, planning, and tracking. Its clean, user-friendly interface brings together chats, tasks, docs, and timelines in one place, reducing the need for multiple tools.

Nifty's milestone feature aligns team objectives and keeps everyone on track.
While Nifty offers a good range of features, it may not be as feature-rich or customizable as some of the other tools mentioned in this article. However, its collaboration and milestone-tracking strengths make it an excellent choice for teams seeking a streamlined, unified workspace.
Where Nifty really outshines Wrike is that it's multiple tools in one: Roadmaps, Tasks, Docs, Chats, & other tools are embedded in Nifty. This potentially reduces the need for other tech tools and products. And its time-tracking features can be handy for teams that need to track time spent on tasks closely. Yet, Nifty may lack some of the more extensive customization options that Wrike offers.
Key Features
Project, team, and task management capabilities.
Time tracking and reporting across projects.
Document collaboration.
Many third-party integrations, including Microsoft Suite, Zoom, Google Drive, and Calendar.
Benefits
All-in-one workspace, combining project management with document collaboration and more.
Intuitive and easy-to-use interface.
Real-time collaboration between remote teammates.
Wide range of pricing plans from Free to Enterprise.
Pricing
Nifty also has five pricing options, from a Free version to a Pro version at $16 per seat per month on an annual contract. An enterprise version is also available.
7. nTask
nTask is a comprehensive project management tool that caters to many diverse business needs. It offers individual modules for tasks, projects, timesheets, risks, issues, and more. Its easy-to-use interface simplifies project management, and the tool integrates well with various third-party applications like Zoom and Slack.
nTask's risk management module is a standout feature. It allows teams to identify, evaluate, and mitigate potential risks. However, despite its comprehensive offerings, some users may find nTask's interface less modern than other tools, including Wrike. Its lower price point, however, may be more appealing to small businesses or startups with less to spend on project management software.
Key Features
End-to-end task and project management.
Enterprise-grade Risk Management software module.
Online meeting management solution.
Benefits
Comprehensive feature set at a competitive price.
Includes features not commonly found in other project management tools, like risk tracking.
Monitor, manage, and analyze project progress and risks.
Control team workloads.
Pricing
nTask sports three options: a basic Free plan, a business plan at $8 per month, or an enterprise version by quote.
Each alternative solution to Wrike brings its unique advantages and potential shortcomings to the table. Whether you prioritize user-friendliness, affordability, or specific feature sets, an alternative software product to Wrike may very well suit your needs. It's all about understanding your team's unique desires and requirements and picking a tool that aligns best with your project management strategy.
Final Thoughts: Choosing Your Ideal Alternative to Wrike

The world of project management software is rich and diverse. The alternatives to Wrike we've explored each offer unique benefits and strengths, with their own potential limitations. Asana's extensive integration capabilities, Airtable's flexibility, Quire's nested task lists, ClickUp's customization, Monday.com's visual timelines, Nifty's all-in-one approach, and nTask's affordability all represent different aspects of what project management tools can offer.
However, the best software for your business is ultimately contingent on your specific needs, goals, and operational structure. Factors such as the size of your team, the complexity of your projects, and the required level of collaboration all influence this decision. Understanding these dynamics within your organization is vital for choosing the right tool.
So, explore these top 7 alternatives to Wrike in 2023. Weigh their pros and cons against your requirements, and take advantage of most platforms' free trials. Make an informed decision that best supports your project management strategy and propels your team toward greater efficiency and success. Remember, the right software can be a powerful ally in achieving your business objectives.
Choose wisely!
Best tools for you