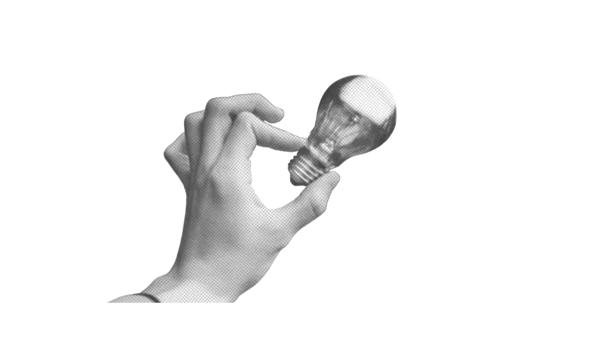 MVP: what is the Minimum Viable Product?
What does MVP stand for? Here you will find the exact Minimum Viable Product definition, the benefits of an MVP, and our best tips to make it a success!
The Minimum or Minimal Viable Product (MVP) is part of the Lean Startup methodology, an agile design thinking method that is highly valued by CEOs when launching companies and startups. It acts as an accelerator to bring a version of a new product to market with minimal effort.
Want to learn more about what exactly an MVP is, why use it and how it works? Let's take a look together!
Definition
The term Minimum Viable Product (MVP) describes a minimally functional version of a product, interface, or service. It enables a business idea to be brought to market quickly and to test whether it meets the requirements of future users.
Gathering opinions on this initial version is important to efficiently manage the development and future improvements of the final product. The strategy allows it to quickly identify its target audience at a lower cost.
Origin
The term was coined by Frank Robinson in 2001 and then popularized by Steve Blank and Eric Ries in the blog "The Lean Startup".
Ries defines the MVP as that version of a new product that allows a team to gather the maximum amount of tested insights about customers with the least amount of effort.
Principle
The needs of the user are the focus of this method. The MVP is designed using a build-measure-learn loop. The general idea is to use "learning by doing" to base development on user feedback as much as possible.
Build: develop a product as quickly as possible and present it to the customer.
Measure: measure what worked and what needs to be improved.
Learn: learn from feedback to create a better version.
Why an MVP?
Save time
By focusing on one or a few key features, you can develop your product much faster and reduce time to market.
And the stakes are high because often the market belongs to those who invest in it first. Imagine that your target audience is already trying out your product while your competitors are still in development, with no guarantee that the product will be popular.
The feedback will give you valuable information about your customers' basic needs and will be even closer to reality than a market study.
Avoid tunnel vision
If you work on a product for months (or years) and only release it when it's ready, you run the risk that the product won't meet user expectations.
By introducing the product early, you ensure that your product meets customer expectations. A market study, no matter how well done, will always be based on assumptions, while user feedback is much more concrete.
Save resources
Instead of spending a lot of money at once to develop the perfect product, focus your budget on core features. If customers like the product, the feedback will let you know exactly what to invest in. If they don't like the product, you've lost less money and can offer something else closer to what they need.
How does an MVP work in 5 steps
Research the market
Understanding the market you want to enter is an important prerequisite for designing your MVP.
Analyze what your competitors are doing and figure out how you can best position yourself against them. By gathering as much information about your target audience as possible, you can create a marketing persona and try to find solutions to the problems your customers face.
👉 The question to ask: what should be developed?
Find one or more killer feature(s)
After identifying the main problem of your target audience and creating a list of features, you need to identify the one(s) that you consider essential.
Your MVP will be based on this key feature and you will focus your efforts on it.
👉 The question to ask yourself is: what should you develop first and what can you wait with?
Developing the MVP
Based on your killer function(s), you can further develop your MVP:
Design the MVP. Start with the visual design of your product, whether physical or virtual: schematics, drawings, mockups, wireframes, or graphic charters. All these documents will serve as a guide and support for the development of your product.
Develop the MVP. Thanks to the efforts made in advance, your development team can approach the task with a clear idea of what they have to produce, without having to waste too much time on technical specifications. The idea is, depending on the complexity of the project, to release the MVP in a few weeks.
Test the MVP. Once the MVP is developed, make sure it meets expectations by organizing a launch phase. You will have the key features tested to make sure the quality is there. This way, things that need improvement can be improved before you launch it. You can do this internally in your company or in your inner circle.
To collect feedback, you can also provide a chat room on your company's website, send emails with a questionnaire, or launch Facebook ads campaigns to monitor click-through and conversion rates.
👉 The question to ask: how do you collect and analyze feedback?
Improve the MVP
After collecting feedback, you can sort it into lists:
what worked,
what is missing,
what needs to be removed.
Depending on the feedback, you may need to change your strategy, and adjust to product positioning, key features, sales tools, etc.
Don't be afraid to make the necessary changes, and do a 180° turn if necessary. That's what MVP is all about: there is no failure, only learning opportunities.
👉 The question to ask: how can the MVP be improved?
Repeat
Once customer feedback is integrated and developed, test your MVP in the marketplace. And, if necessary, start again from scratch.
From MVP to MAP (Minimum Awesome Product).
The concept of MVP emerged in 2008 in a context where customer experience and design, especially of digital products, were much less mature. In today's highly competitive world, where it is increasingly easy to bring a new product to market, it is no longer enough to offer basic features that work.
User experience and design are equally important elements that make the difference today. It's imperative that today's MVP inspires excitement in your target audience and offers that certain something that makes your product indispensable to them. That's why we're talking more and more about the Minimum Awesome Product, which is in some ways the MVP of the modern era.
What about you, have you had any experience with MVPs? What lessons have you learned from them?
Best tools for you