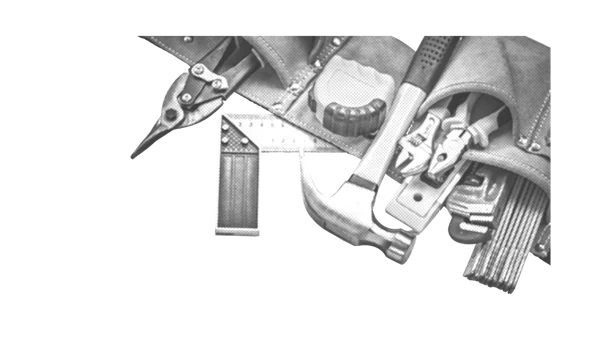 Deliver projects on time and smoothly with the best time tracking applications!
What is a time tracking tool?
A time tracking tool helps companies of any size and sector of activity to start and stop a timer, change the number of hours worked after they have been recorded, and other things using the best time tracking tool. An app for time monitoring can make the process easier, whether you're tracking time for personal or professional reasons. Just as you enter the flow state, where production is at its highest, you recall that you didn't set the timer.
So, which one to choose?
What is a time tracking tool?
An IT product called time tracking software simplifies and automates the management of employee timesheets and working hours. Time tracking is a tedious and repetitive task that can be automated. Time tracking software has the following benefits of productivity, increased efficiency, better tracking of absences and tardiness.
Employees log in using a PIN on a device that automatically records the precise moments of arrival, break, and departure from work when utilizing time tracking software. The manager can then authorize these hours inside the software before being exported to the payroll system.
Managers can produce a variety of reports to more effectively track various indicators, such as absenteeism and labor budget.
Which features should you look for?
Tracking time
This key component often tracks hours worked on a timesheet in real time, down to the minute. The timesheet is used to accurately calculate payroll or bill clients. You can view tasks as a timeline by using time tracking. Estimating completion dates and deadlines aids project managers or leaders.
Online time tracking
A timesheet, which collects all logged billable hours, is a feature that not all time tracking software offers. The timesheet serves as a report on attendance that also keeps track of absences, vacation time, and holidays. Typically, it is exported to PDF or CSV and utilized for billing or payroll.
Online billing
If you charge clients by the hour or minute, you absolutely need to have this option. The function accurately records all hours worked and creates billing automatically depending on your parameters, including billable time and rates. Using this tool will help you invoice clients transparently and prevent disagreements.
Additionally, the program automates pay computations, saving small firms a ton of time. Employees merely need to punch in and out to have their time recorded on a timesheet and entered into the payroll system.
Alerts
There are numerous applications for notifications. Employees receive a reminder, for instance, if they forget to check in or out. When the team is running behind time, you can also receive a warning beforehand. Likewise, your team might receive alerts about due or urgent work. Automated notifications can be sent to a variety of devices and channels, including the dashboard, email, and SMS.
User administration
You may manage users by team or department and establish groups. This facilitates work assignment and group report generation. It also makes it easier to assign team duties to the team leader. To control system access, this functionality makes use of permissions for several user kinds, including admin, manager, and staff.
Analytics and reportsWith a few clicks, you can quickly create reports and summaries to study a variety of task-related data. For instance, you can see the overall time spent on a project, dive down to details like monthly and daily metrics, or examine the time spent on each activity. Additionally, you can perform budget analytics or identify areas for cost-cutting. For easy lookups, reports are shown as charts and graphs. The majority of solutions also offer customizable template possibilities.
What benefits will you get by implementing a time tracking tool
The time tracking tool software analyzes employee working time fast. It works well and is trustworthy. It also examines the amount of time spent processing a file.
Project management
Attendance and absence time management software
Time management
HR planning
A significant time saver
Compliance with the law
Greater productivity
Better personalized follow-up
Some time tracking apps do offer simple project management functions, even though many time tracking software solutions are incorporated into bigger project management systems. They let you, for instance, to prioritize activities, arrange tasks by projects, or establish deadlines. Additionally, you may create budgets for each project and monitor a project's progress on a daily, weekly, and monthly basis. A time tracking tool works well for quick and easy assignments.
This tool will provide control jobs with a little bit more added value. It maintains each employee's working hours in accordance with how his time is organized inside the business and then permits a breakdown of the elements meant for payment on an environmental basis (salary, overtime, bonuses, etc.).
HR, or human resources, uses it and many businesses utilize this software. It serves as a tracking and analysis tool. It can provide in-depth information on the total amount of time that employees and coworkers have previously spent working, as well as on the amount of time needed to handle a particular file or take a leave of absence. It has numerous management applications.
This program is used by HR to:
Organize meetings,
Keep track of employee availability,
Manage absences and holidays.
What is the best time tracking tool?
1. Click Up
The promise of the software
ClickUp combines the functions of numerous applications with its tagline being "one application to replace them all." Both SMEs and big businesses can benefit greatly from this technology. All the traditional business management software functions are included in ClickUp, particularly the SaaS-based task management capabilities, but it also has an interface and features that are suitable for teams using the Agile and Scrum methodologies.
The strengths of ClickUp
Create a single product roadmap using all feedback, ideas, epics, and sprints to give stakeholders complete context and visibility into what will happen next.
Connect your work and tales directly to documents, whiteboards, product briefs, and other resources for improved visibility.
There are more than 15 views in ClickUp, such as lists, Kanban boards, calendars, and timelines. Dashboards could be used to provide internal reports or a managerial assessment of work finished. Alternately, you may just keep frequently used related tasks, documents, and resources in a single mini-workspace.
The objectives function in ClickUp makes it simple to map out and keep track of your main goal and highlight targets. You'll have the choice to link objectives to lists and tasks as you proceed with the prompts. This implies that your aims and goals update automatically whenever you update the status of a task.
The little extra info
Small to large teams can use ClickUp's to centralize all communication, communicate with everyone in real-time, and encourage team openness.

A Comprehensive Project Management and Productivity Tool
Learn more about ClickUp
2. Clockify
The promise of the software
Clockify is a time tracking and timesheet tool with limitless users, and it is free forever. You will keep a timeline of your workdays and examine workweeks in reports. You may also invite people to Clockify so that you can track and evaluate time together. Write down what you're working on as soon as you begin, then set a timer.
The strengths of Clockify
By blocking and controlling time in the calendar, a timesheet can help you arrange workdays by recording time for weekly timesheets. You will get a clear picture of how much time each employee spent on each assignment, hourly progress, and deadlines.
You may establish a complete reporting system with Clockify by customizing your hourly rates, billable and non-billable hours, and time monitored on activities. The amount of time spent on projects, where they stand in relation to milestones and deadlines, budgeting, and other resources that are available can all be tracked using the data that has been gathered.
You can learn more about each employee's, project's, and client's financial situation with the use of the reporting system. Reports can be used to create correct bills, track the profitability of projects, and manage payroll. Automatically producing invoices will expedite the payment process and save time.
The little extra info
Numerous third-party applications, including Trello, Google Calendar, Asana, Jira, YouTrack, Github, Evernote, Clubhouse, Zenkit, Toggl, and others, are integrated with Clockify. It includes mobile apps for both iOS and Android gadgets.
Free time tracker for teams
Learn more about Clockify
3. Desktime
The promise of the software
DeskTime computer monitoring software enables you to monitor employee PC and Mac activities by recording all website, program, and application usage and classifying it as productive or unproductive.
The strengths of DeskTime
You can start and stop using the DeskTime time tracker whenever you like. DeskTime tracks and estimates productivity for you automatically, eliminating the need for manual data entry.
Determine which websites, tools, and applications your employees use to complete their work tasks and classify them as productive or unproductive.
When members of your team utilize particular applications, such as Word, Excel, or Photoshop, be aware of the tasks they are working on. Instead than just showing the duration of the presentation.
Gather precise information regarding the time spent away from the office computer. Indicate the absence's cause and mark it as constructive, unproductive, or neutral.
The little extra info
Thanks to Desktime, you'll boost productivity by 30% by identifying and eliminating inefficient habits.

Time Tracking Software
Learn more about DeskTime
4. Harvest
The promise of the software
For teams and projects of all sizes, Harvest is an online time and expenditure monitoring solution. Harvest can be used by businesses to manage projects, track billable hours, allocate tasks, invoice customers, schedule events, and more. It is possible to download the Harvest app for Mac, Windows, iPhone, and Android.
The strengths of Harvest
Time tracking with a simple, lightweight time monitoring system that is practical for daily use.
You can track time from desktop, mobile app or even browser, record time and assist your employees in keeping accurate and regular time records, with automated reminders.
Numerous visual reports are available to support your team and keep projects operating successfully.
Harvest adjusts budgets to maintain the profitability and timeliness of your initiatives (identify who is overworked and who is underutilized, guide the scope and estimations of future projects)
To acquire further insights, you may easily export data from Harvest into the reporting applications.
The little extra info
With Harvest, you can easily create bills using the time and expenditure tracking data from your team, and use integrated online payments to rapidly collect payment.

Powerful Time Tracking Software
Learn more about Harvest
5. Teamdeck
The promise of the software
Teamdeck is a resource scheduling and time monitoring solution that helps teams create a plan and monitor their work. Scheduling, time tracking, and leave management are all covered by Teamdeck, a comprehensive resource management tool. Their objective is to provide a clearer picture of who is engaged in what at any given time.
The strengths of Teamdeck
Assign people to projects, and specify their hourly schedule depending on their availability, position in the project, skills, and other qualities you've specified.
Enable email notifications for Slack to alert the team of upcoming tasks.
Check the calendar to see who is available and who has more work to do. Track the team's use across several projects or divisions. Verify who is on sick or vacation leave.
Your ability to see your production pipeline will help you forecast the number of workers you will need and make appropriate plans. Establish project milestones to schedule personnel appropriately.
When there are booking conflicts that result in overbooking, Teamdeck.io will instantly alert you. Additionally, you can observe who is underbooked and give them new work.
The little extra info
Whenever you add a timesheet, you can modify it at any time or moment and changes will apply instantly.

Time Tracking Software
Learn more about Teamdeck
6. TimeCamp
The promise of the software
TimeCamp gives staff members and management details on how much time they spent each day on various tasks, procedures or activities, such as communication, document work, meetings, phone calls, and web browsing. Time Camp also allows freelancers and companies to monitor and improve employees' performance, organize workflow, and generate reports to bill clients.
The strengths of Time Camp
A brand-new, calendar-like method of keeping track of your time is the graphical timesheet. A user can quickly and easily add time for a certain time period on a desired day by using this capability.
The TimeCamp agent looks for keywords in file names, URLs, and window titles. On keywords, automated time tracking is based.
Select an integration from your list and turn it on in TimeCamp settings. Every hour, the work structure will be automatically updated.
You may email invoices to your clients directly from TimeCamp. Create a public link to them or save them as PDF files to share with your contractors later. Because Time Camp and PayPal can be integrated, users can continuously monitor their payments for issued invoices.
The little extra info
TimeCamp is trusted by 18 000 teams from all over the world whether they're small or large companies.

Time Tracking Software
Learn more about TimeCamp
7. TMetric
The promise of the software
The TMetric app is a straightforward time tracking tool for payrolling. You may measure time, enable tracking reminders, and record user activity. The data is then effortlessly synced to the company's online interface. A comprehensive approach to preventing burnout, reducing employees' workloads who are working beyond their capacity, and rewarding productivity.
The strengths of TMetric
Get paid for each and every minute you spend at work. Set employee pay, either hourly or per-project, with a few clicks. Employees' lifetime tracking information is gathered to produce accurate payroll calculations.
Cross-platform TMetric time tracker is offered as a web app, desktop (Linux, Windows, Mac), and mobile (Android and iOS) app. Data syncs and is securely kept across all devices. When you go online after being offline, tracked time is logged and added.
Simple paid time off tracking, transparent employee time off policy, speedy leave approvals, and precise attendance management. No more emails, paperwork, or calculations done by hand.
Every website and app that is used while the timer is running is recorded in real-time by TMetric. To get insights and stay current on the workflow, every data collected is presented in thorough reports.
The little extra info
TMetric is used and trusted by 3000+ businesses in the world and is easy to integrate with your daily tools.

Time Tracking Software
Learn more about TMetric
8. Toggle Track
The promise of the software
All of Toggl Track's apps and extensions are available to you for free on its generous free tier of service. When you begin a task, not much is required of you. For instance, a Toggl timer button appears in almost every web app, from Google Docs and other Google apps to Help Scout, when the Chrome or Firefox browser extension is installed.
The strengths of Toggl
Track time using a browser extension, desktop software, mobile app, or website.
With our Timeline function, you can automatically track every program or website you use for more than 10 seconds and convert the data into time entries.
Create or begin time entries based on calendar events by integrating your Outlook or Google Calendar into Toggl Track's Calendar view. accessible through our mobile apps and website.
For easier access, pin your most used time entries to the top of your Timer page. presently accessible through the web application; other platforms to follow.
Once only, enter your data into Jira. In order to begin monitoring time straight away, Jira Sync will make sure that your Toggl Track Workspace is synchronized with your Jira data.
The little extra info
With over 100 app integrations, Toggl Track's browser extensions let you start the timer immediately from online applications like Asana, Todoist, Trello, and more.

Track your time with Toggle Track
Learn more about Toggl Track
Time Tracking Tools: are there any disadvantages?
A time tracking software might be more appropriate for you if time is the main measure that matters to you. However, if you handle complicated projects, you'll also need other crucial project management tools. Some work roles, such as those in sales, marketing, and creatives, don't have a set schedule. Results like sales quota, ROI targets, and creative output are frequently the greatest criteria for evaluating these employment.
Best tools for you