Marcom ACE – a unique appointment scheduling platform for your events!
Why choose Marcom ACE?
Solution developed by the company Marcom Connect, Marcom ACE is an all-inclusive scheduling system that offers many advantages:
Because we care about your needs, Marcom ACE adapts to any type of events (B2B and B2C). It is available in web & mobile version, is multilingual, and gives the choice between several appointment scheduling processes, that can be combined and/or organised in stages.
Our Marcom Team assures a full technical and functional support and will guide you before, during and after your event!
Editor: Marcom Connect
Strengths of Marcom ACE
4 different appointment scheduling processes you can combine
Multilingual platform
Content Management System (CMS)
Marcom ACE demo and screenshots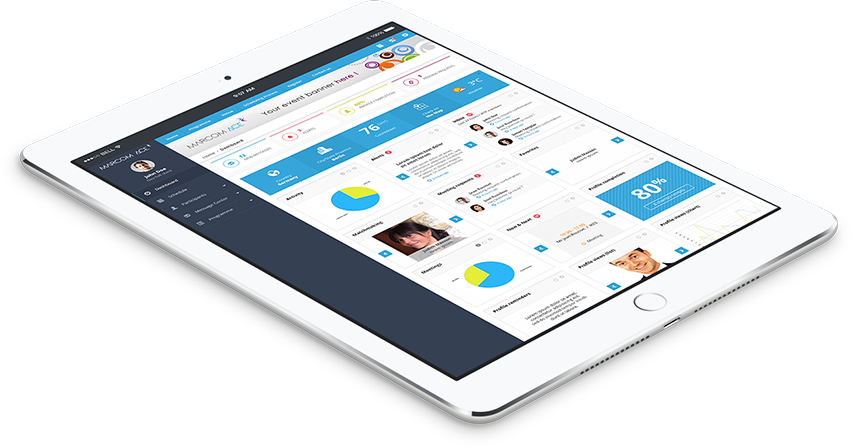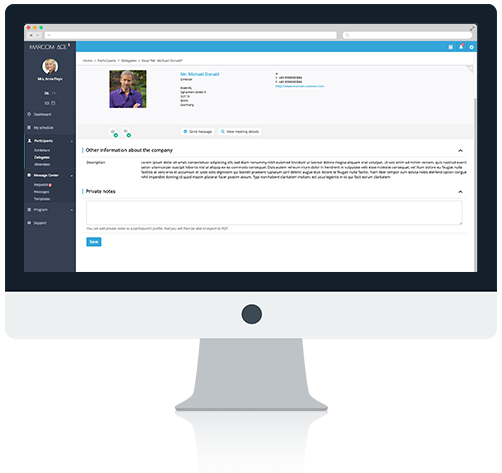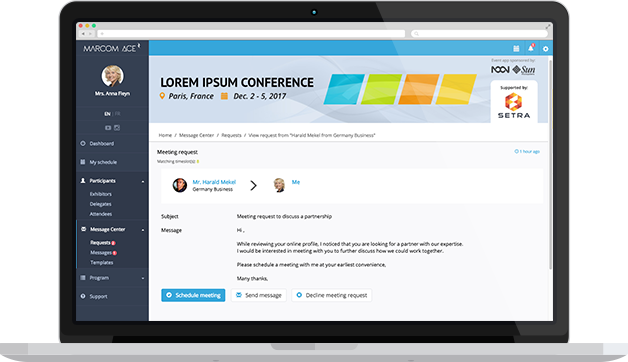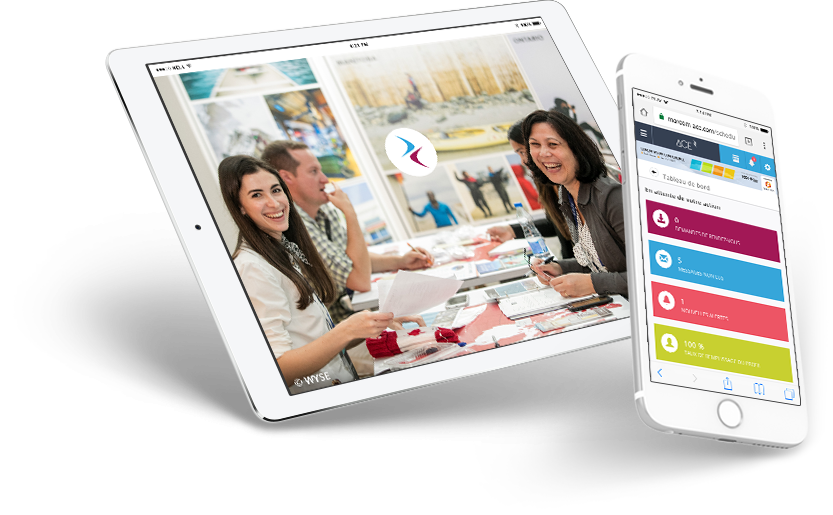 Marcom ACE customers
No customer reference