Cirrus Shield: in summary
Voted in the Top 10 of the world's most disruptive CRMs and with thousands of users deployed, Cirrus Shield, the first French low-code platform, has become one of the main management software for companies of all sizes in France related to Sales, Marketing and Customer Service for different sectors of activity: Training organizations, coaching schools, driving schools, associations, consulting companies and the real estate sector.
Management software for your training organization:
Do you feel like you are entering the same information dozens of times?
Cirrus Shield allows you to reduce the time spent on your administrative tasks by 78%:
Online registration for your trainees
Centralization of the client database
Quick creation of training sessions
Send quotes and invoices in one click
Electronic signature
Convocations
Electronic sign-up
Satisfaction surveys and complaint management
Integrated e-learning system (Dokeos)
Trainer access
Learner access
Reports and dashboards
In terms of the Quality approach for Qualiopi, Cirrus Shield allows you to:
Manage your administrative documents required by the Qualiopi certification: Training agreement, completion certificates, attestations, trainer contracts, attendance sheets and training reports.

To manage the process of appreciations and complaints required by criterion N°7 of the RNQ: Collection, analysis and treatment of complaints.

Realize the financial pedagogical balance sheet (BPF): The sum of the financial balance sheets, the hours of training, the number and type of trainees and the objectives of the services provided, the products achieved for the training...
Its benefits
Automation of administrative tasks
Quality approach for Qualiopi certification
GDPR compliance
Certifications:GDPR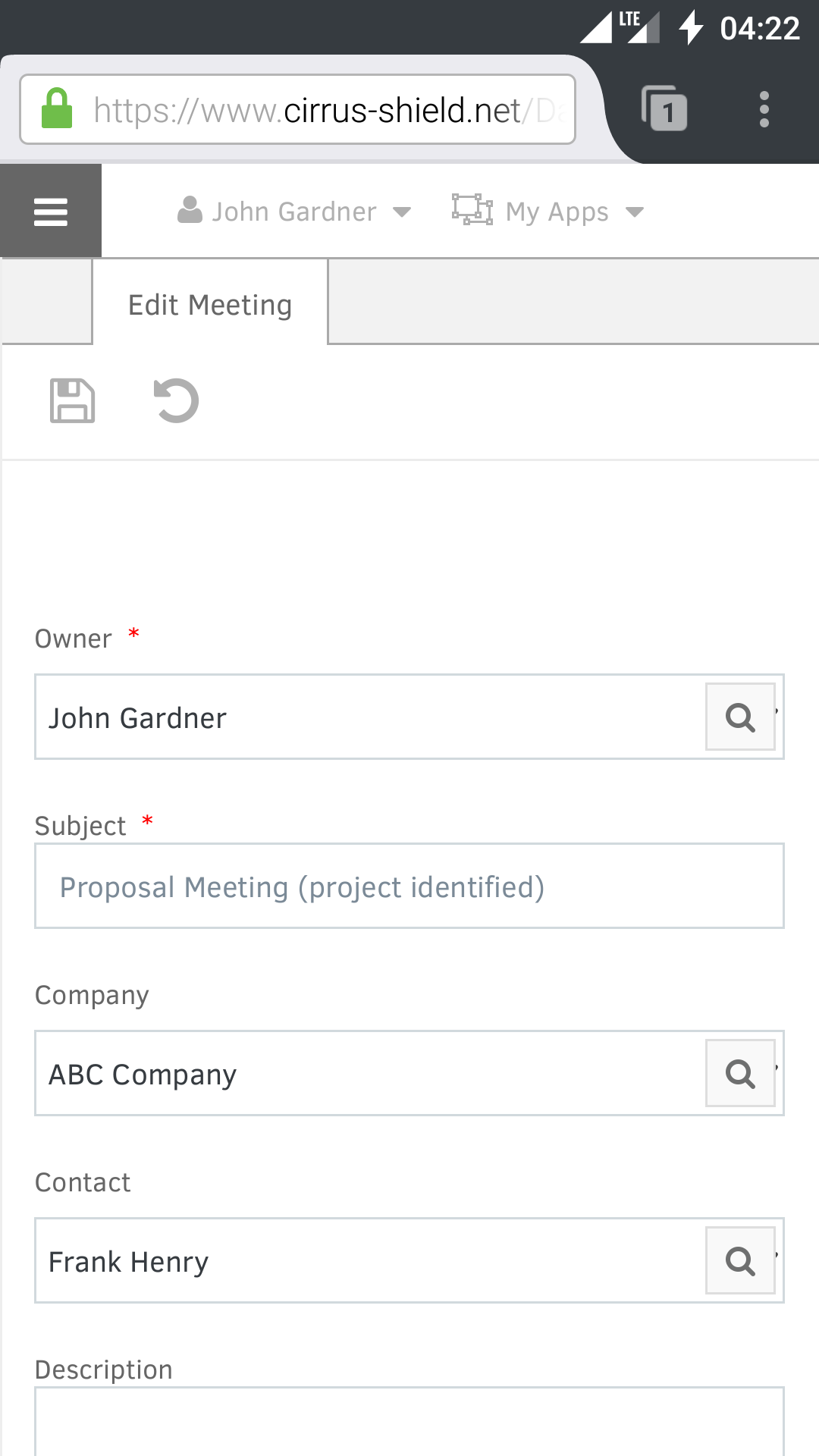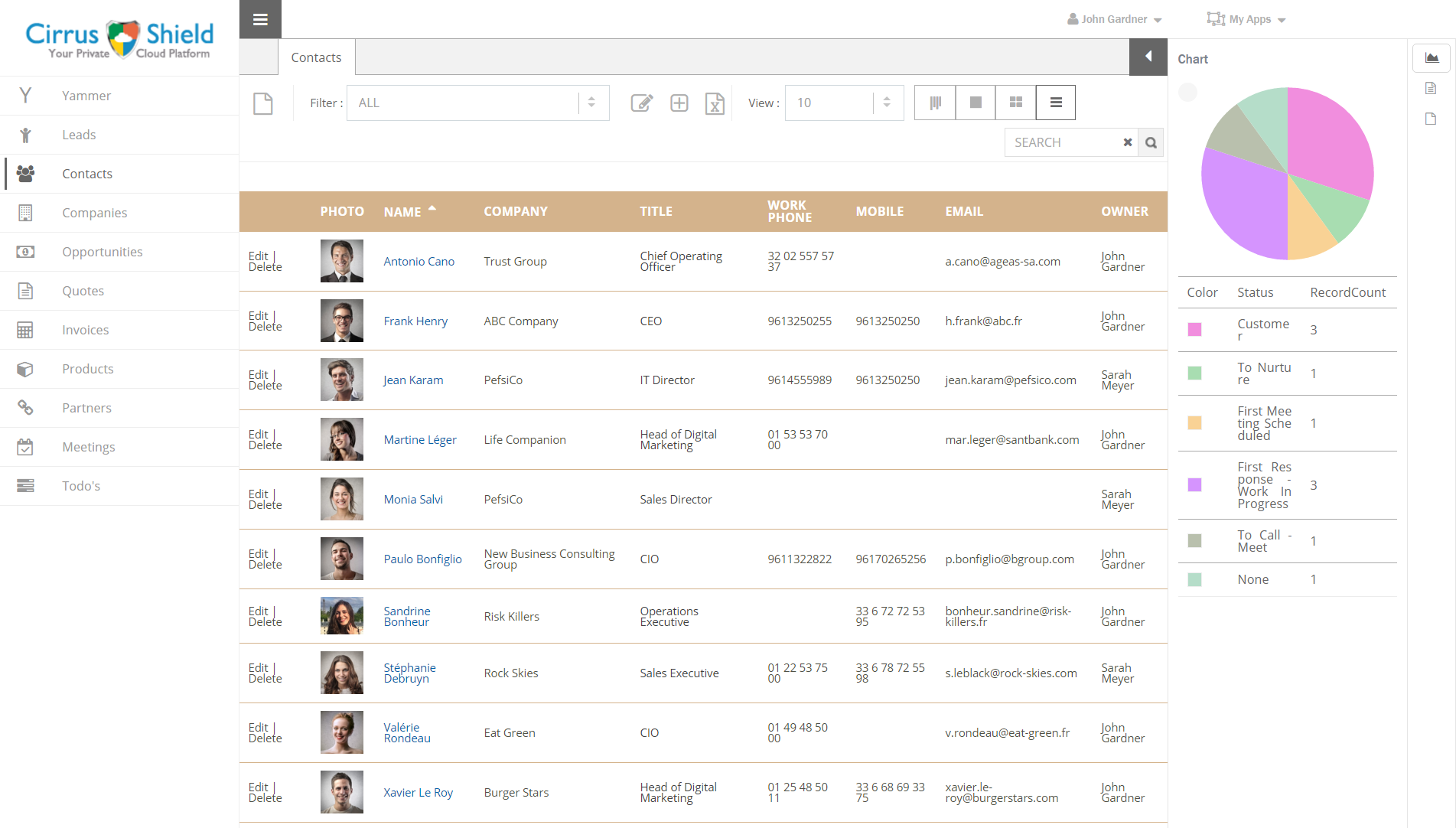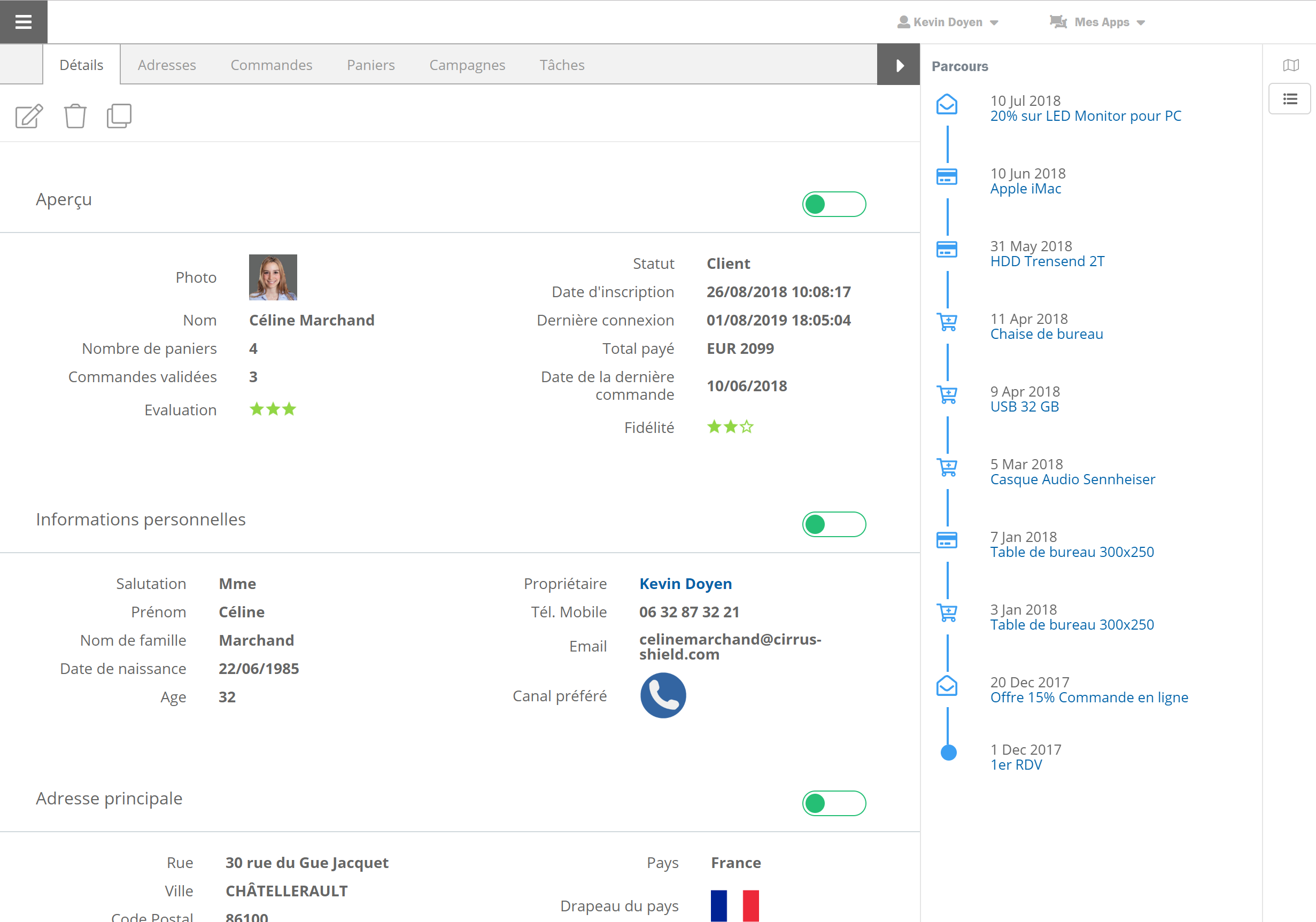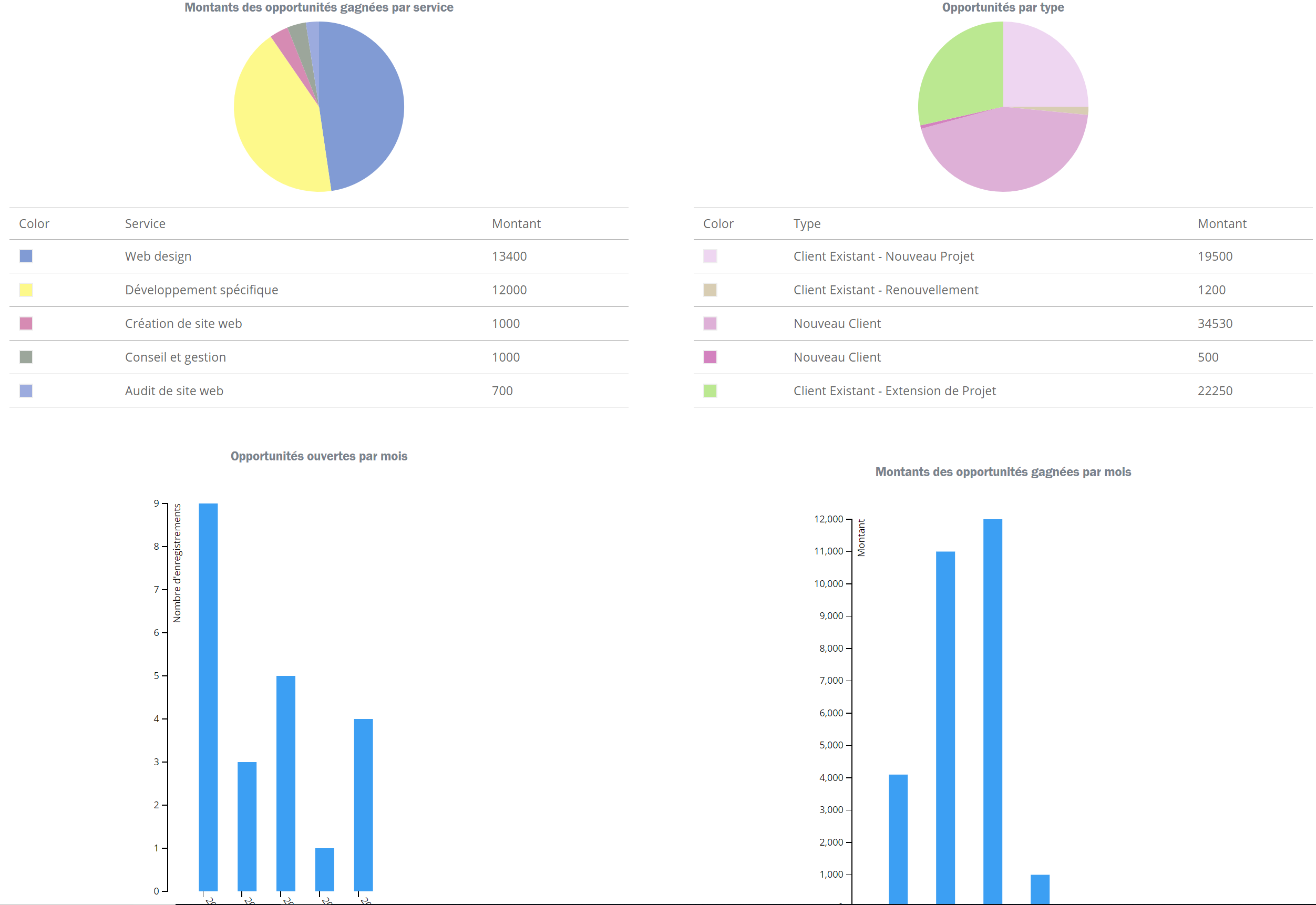 Cirrus Shield: its rates and features
| | | | |
| --- | --- | --- | --- |
| | | | |
| | | | |
| | | | |
| Data Import & Export (CSV, XLS) | Data Import & Export (CSV, XLS) | Data Import & Export (CSV, XLS) | Data Import & Export (CSV, XLS) |
| | | | |
| | | | |
| | | | |
| | | | |
| | | | |
Appvizer Community Reviews (13)
The reviews left on Appvizer are verified by our team to ensure the authenticity of their submitters.
Sales and rental management at MyRoom
AC
Sales and rental management at MyRoom
I would like to thank you for your efficiency and professionalism, as well as the excellent follow-up.
Show more
Cirrus Shield revolutionizes the way the software is viewed
FP
Cirrus Shield revolutionizes the way the software is viewed
Many companies that want to industrialize and structure an activity (customer relations, marketing, project management, etc.) have 2 options: engage in costly developments or choose a proprietary software that does not integrate their specific needs. Cirrus Shield brings a third option that simply revolutionizes the design of your own application in the Cloud with the following advantages:
- Security and confidentiality of data is assured from one end to another.
- The infrastructure is no longer a constraint, it follows your needs automatically.
- The application created is immediately compatible with all browsers and mobile devices.
- The people who know the business well are the ones who will be involved in the design of the software, making it more relevant.
- The entire Cirrus Shield community and partner ecosystem ensures the platform with ready-to-use applications to start with good ideas instead of starting from scratch.
Cirrus Shield is an option to be tested by all demanding companies that want to equip themselves with a 100% customized solution without incurring significant costs.
Show more
Authentic Talent Consulting
NA
Authentic Talent Consulting
We use Cirrus Shield on a daily basis and it works very well and allows us to streamline our processes. We thank you for this!
Show more
I would like to thank you for your support and for the precision of your explanations. I must say that the Cirrus Shield team has always shown a high level of professionalism.
Show more
Thanks to Cirrus Shield, all my data is automatically recorded: my contacts, my trainings, my satisfaction surveys. I save a lot of time. I can even connect my mailbox to the tool and not miss any exchange with my customers. In less than a month, I understood everything and started using the software right away. I have recommended Cirrus Shield to several of my colleagues and collaborators who are currently using it and are also satisfied.
Show more