Copper is a CRM software that facilitates communication and work between companies and their clients. Thanks to a modern, fast and simple interface, with Copper you make sure that your business grows in the right way, keeping your customers loyal for life.
Who is Copper for?
Copper is ideal for small and medium-sized companies working with the Google Suite and wanting to enhance their customer relationship management and marketing strategies.
What does Copper offer?
Copper is an all-in-one solution designed to bring advanced Customer Relationship Management functionalities into your G Suite apps.
Features
Superior integration with Google Workspace (formerly G Suite), allowing you to work directly from your inbox
Lead management, with scoring, segmentation and more
Centralization of contacts and their interaction history, accessible from your inbox
Custom email templates and scheduling
Automatic reminders
Task and project management
Benefits
User interface (UI) similar to the Google UI: your team will need little to no learning time to become proficient with this tool
Free trial for 14 days
Editor: Copper CRM, Inc.
Strengths of Copper CRM
Perfect integration to G Suite
An all-in-one platform
Intuitive and easy-to-use
Copper CRM demo and screenshots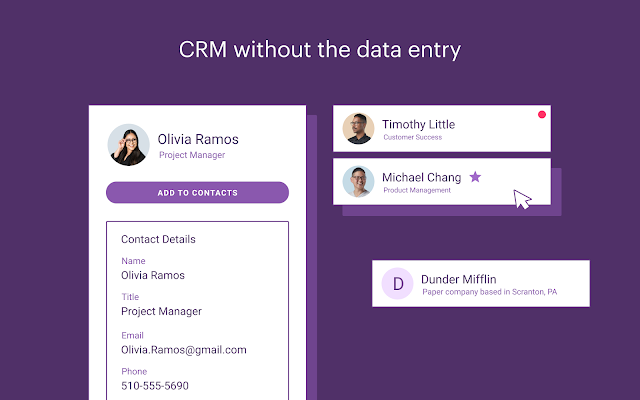 Copper CRM customers
No customer reference