Proactive sales management with OnePageCRM
OnePageCRM is a CRM system in the cloud for sales teams who simply want to sell (more) - that is the software provider's value proposition. The solution presents itself as a very user-centered software that takes care of the details for you, so you can focus on engaging people and closing deals.
What can OnePageCRM do?
The main function of OnePageCRM is contact management: all contact information, interactions and activities are available on just one page.
Track the progress of each of your leads and convert them to customers through various customer journeys and sales pipelines
Thanks to two-way email synchronization, you can send, receive and reply to emails directly from OnePageCRM securely
Enjoy email automation: create and use custom templates, track email openings, etc
With the mobile CRM apps you can use the services of OnePageCRM anytime, anywhere
Editor: OnePageCRM
OnePageCRM demo and screenshots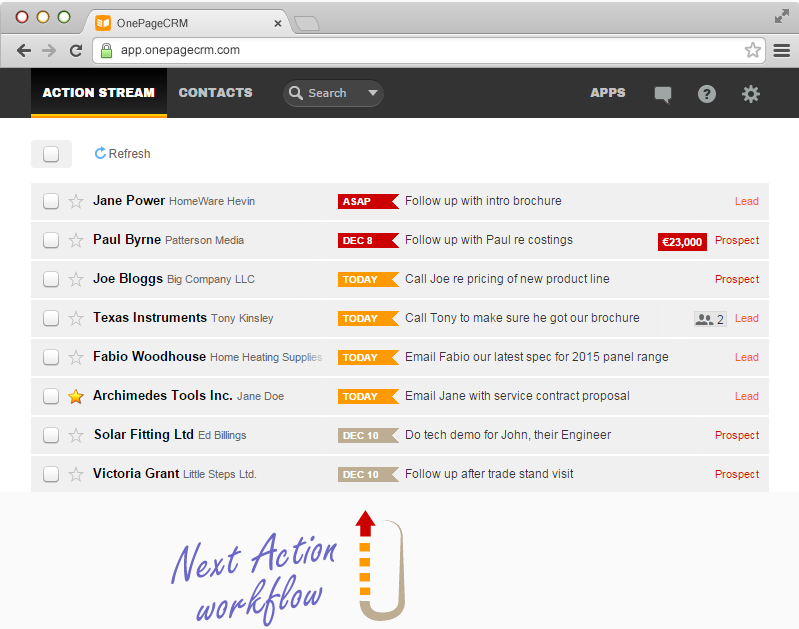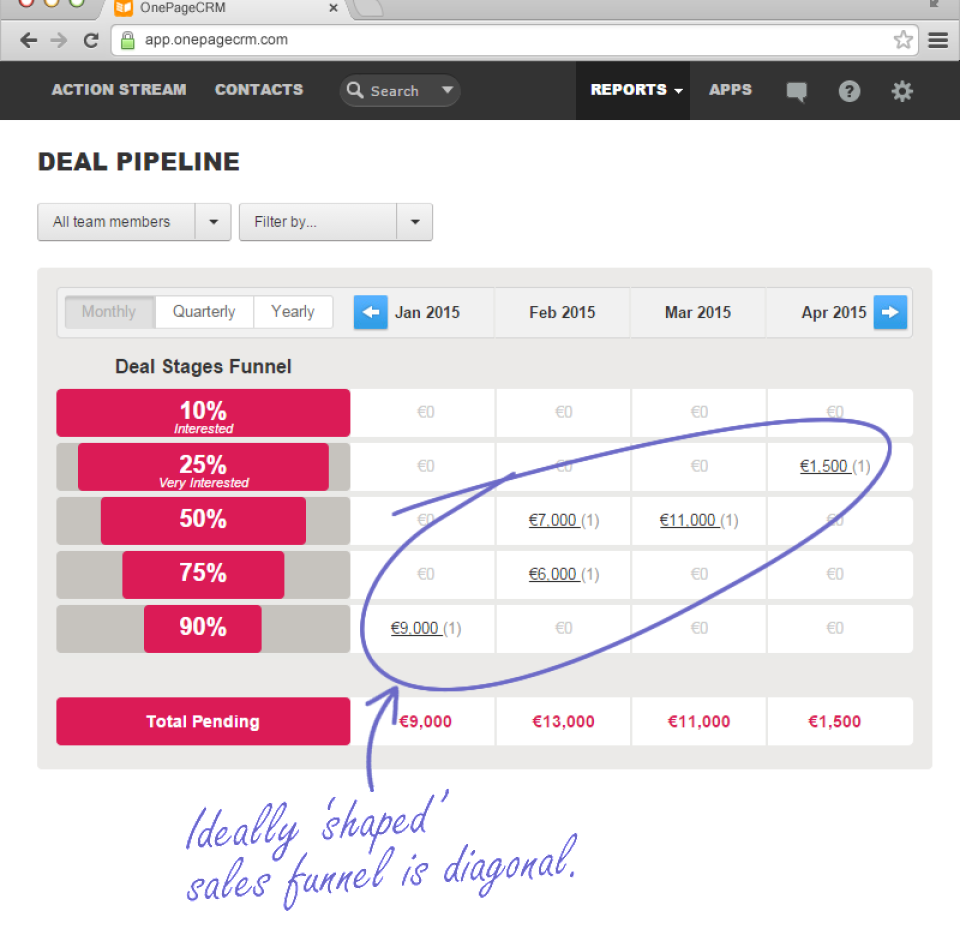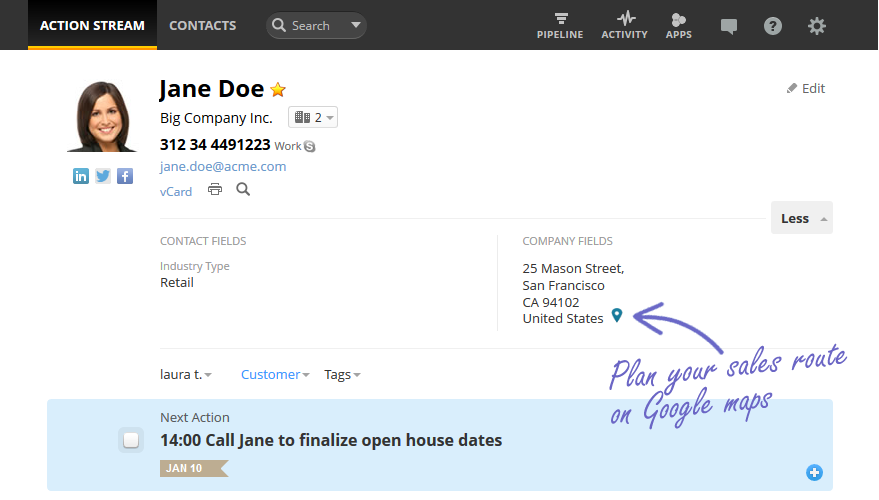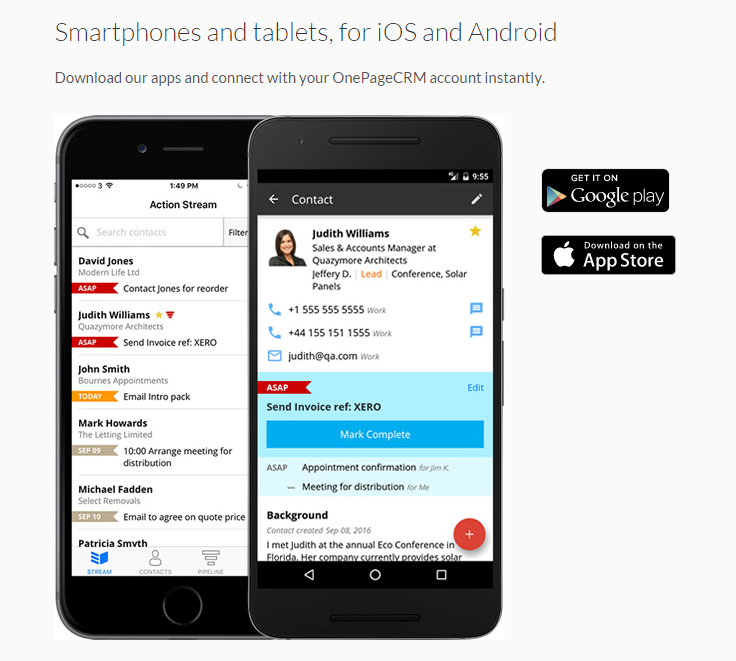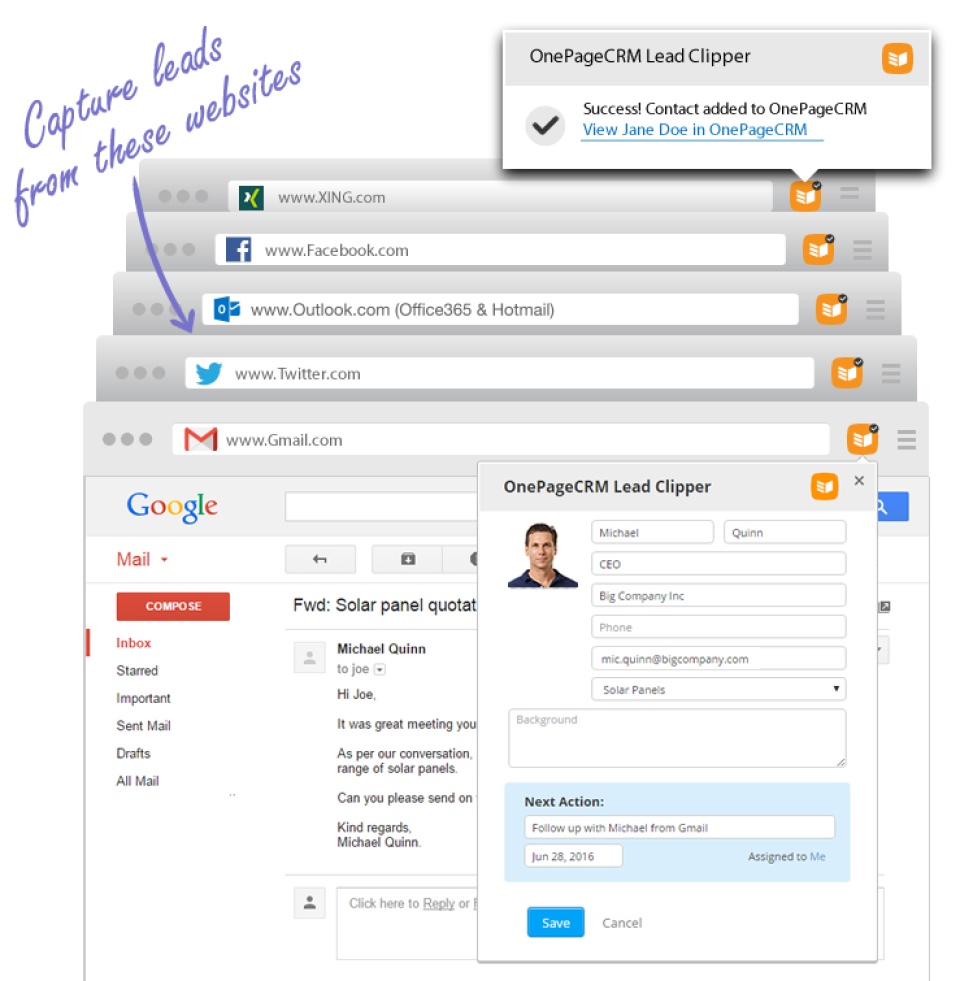 OnePageCRM customers
No customer reference