Ignimission Protec
Presentation of Ignimission Protec
Ignimission Protec helps PAM managers gain full control over their CyberArk projects. Ignimission Protec accelerates CyberArk adoption and deployment with better control over PAM scope and budget. Unlike reporting solutions, Ignimission Protec is able to modify data and initiate actions directly on CyberArk products. Ignimission Protec can also be quickly and easily customized to meet the needs of any organization.
Client references include: Amadeus, BNP Paribas, BPCE, CNP Assurances, Crédit Agricole, SNCF (French railways), Société Générale, TF1 (Group Bouygues), Total, and VINCI Énergies
Major features of our solution
Onboarding CyberArk
Perimeter management, as a project

Delegation of entries, control workflows

Automatic onboarding by analyzing repositories
Steering of the PAM project
Definition and monitoring of objectives

KPIs for communication to management

Global view of elements under control

Delegated views by teams / groups / perimeters
Change management
Follow-up of access tests, cutoff workflow
Bypass analysis, action tracking process (audit)
Vault to Vault Migration
Migration of accounts and accesses
Project-based management
End-to-end managed transfers
Production/operational phase
Embedded element details (vault, account, access), filtered by team/group/scope
CPM error analysis and follow-up of actions taken
Analysis of inconsistencies / Compliance
API exposure to facilitate onboarding from other systems
Advantages of Ignimission Protec
CyberArk onboarding

PAM Projetct Management

Vault to Vault Migration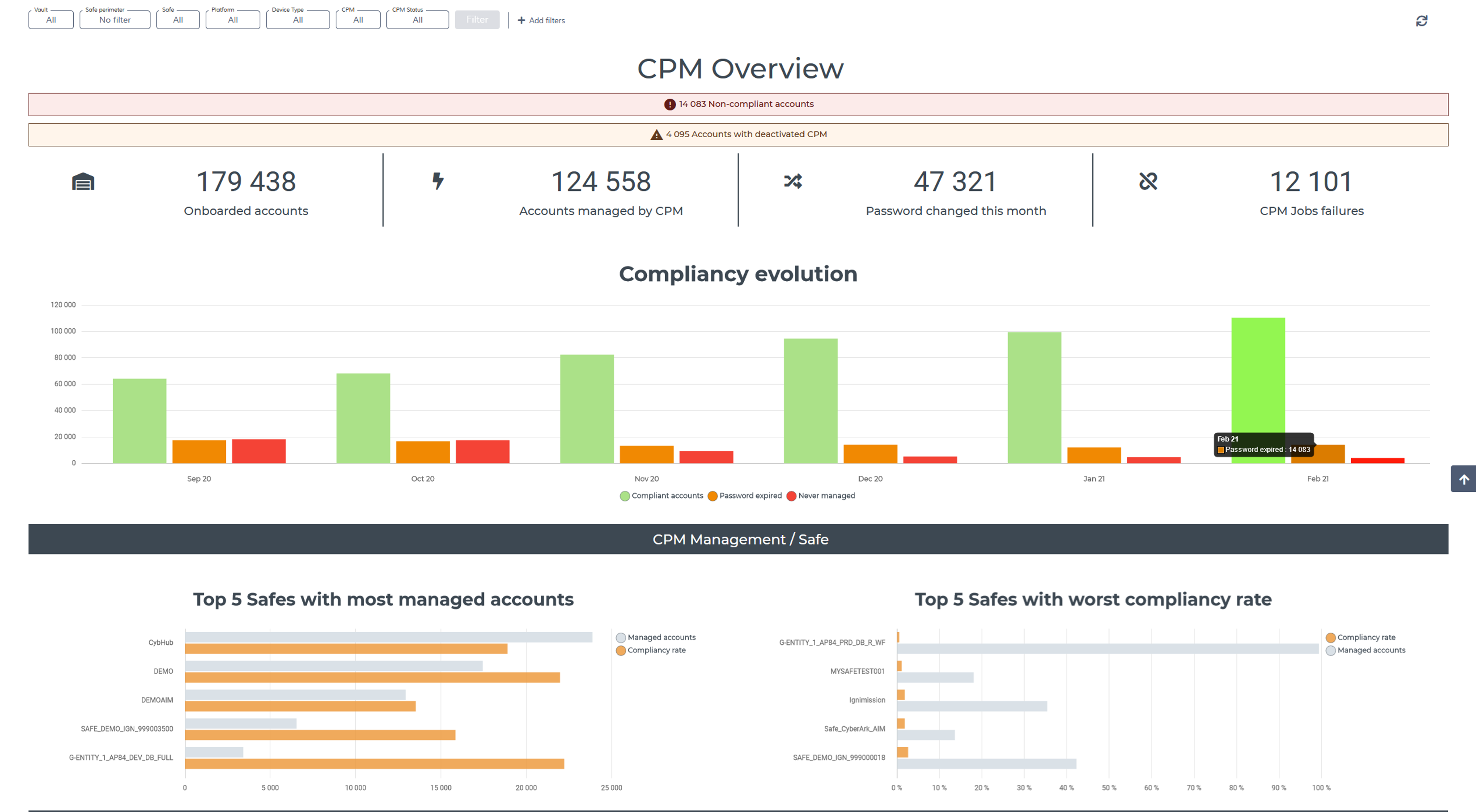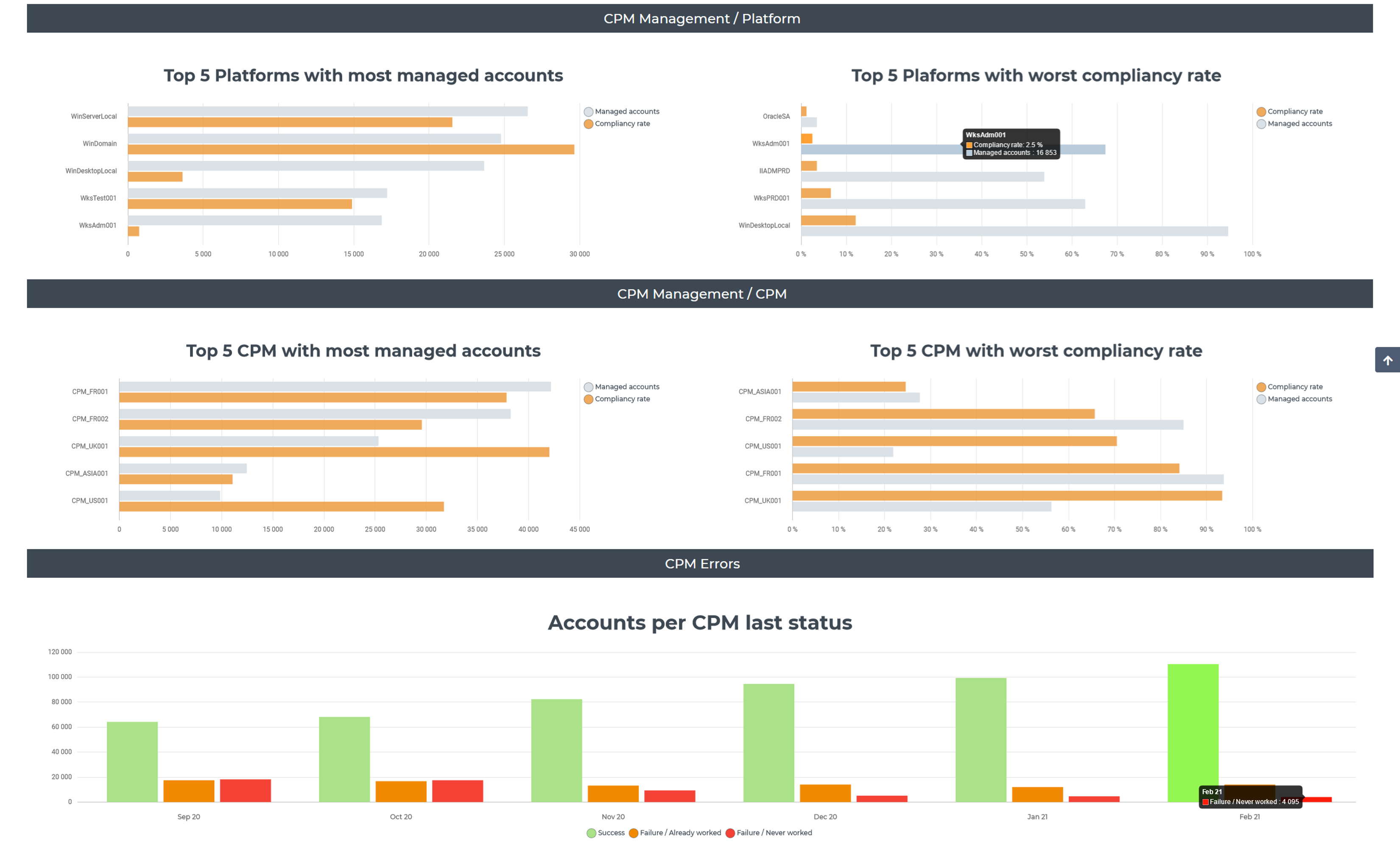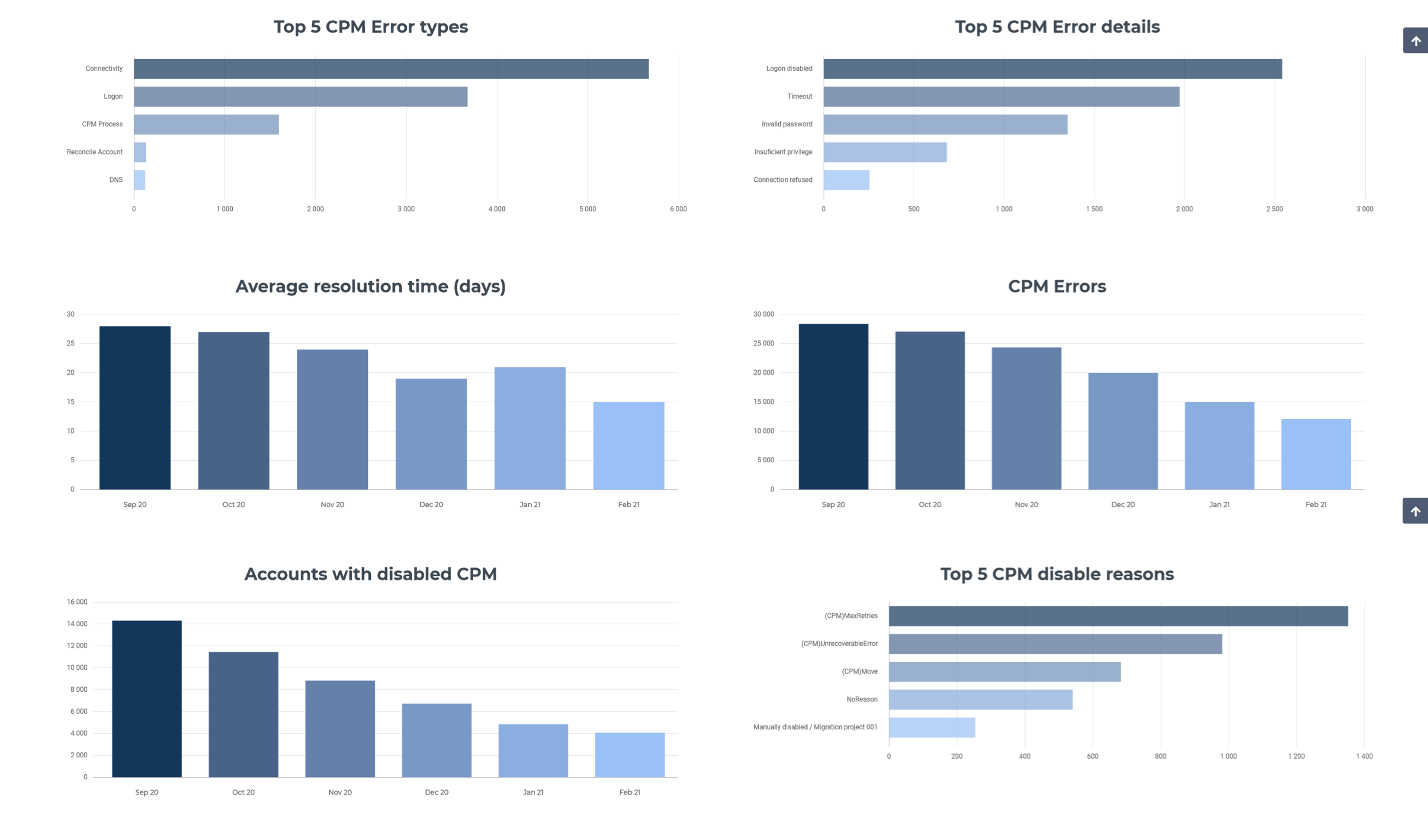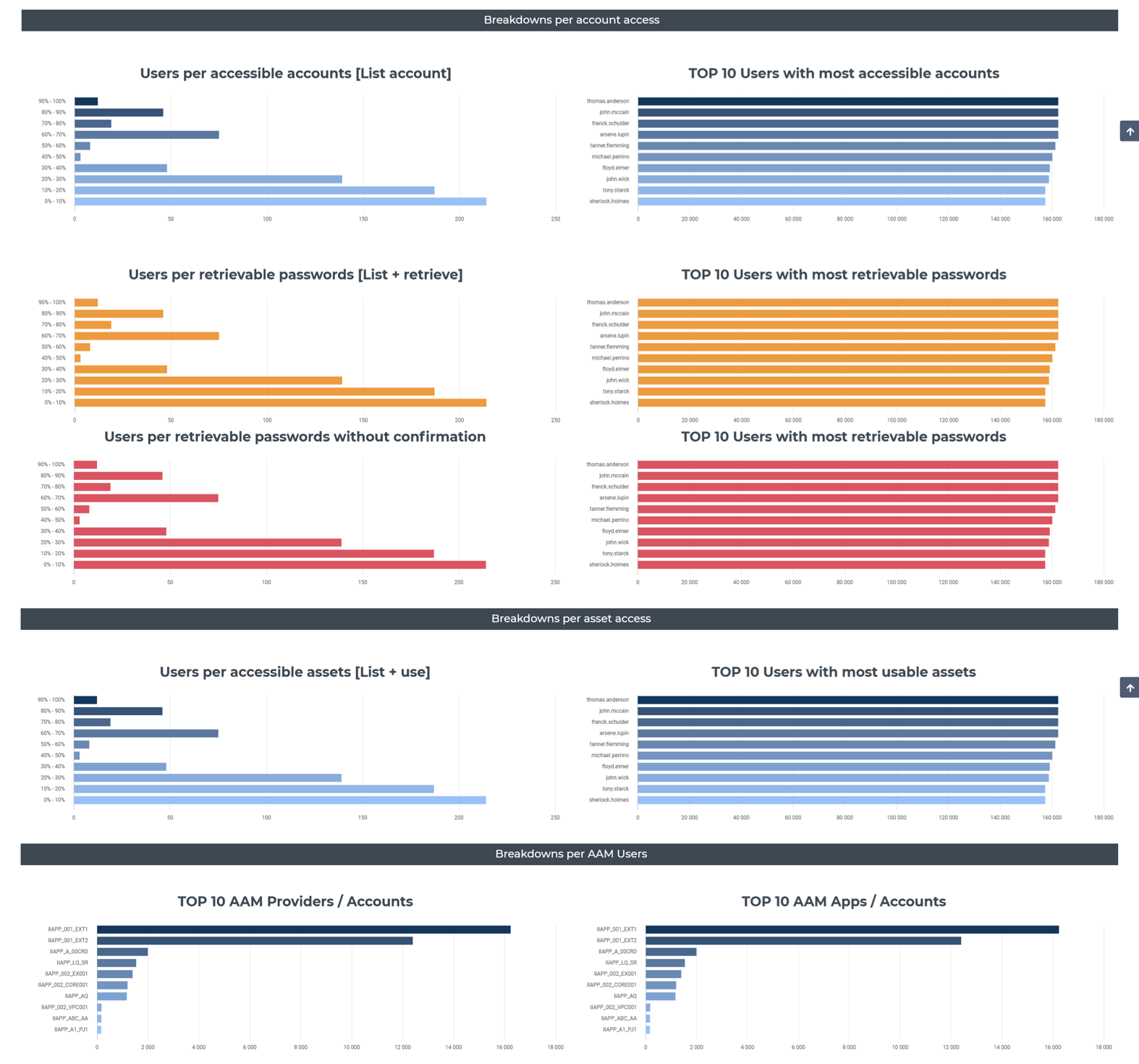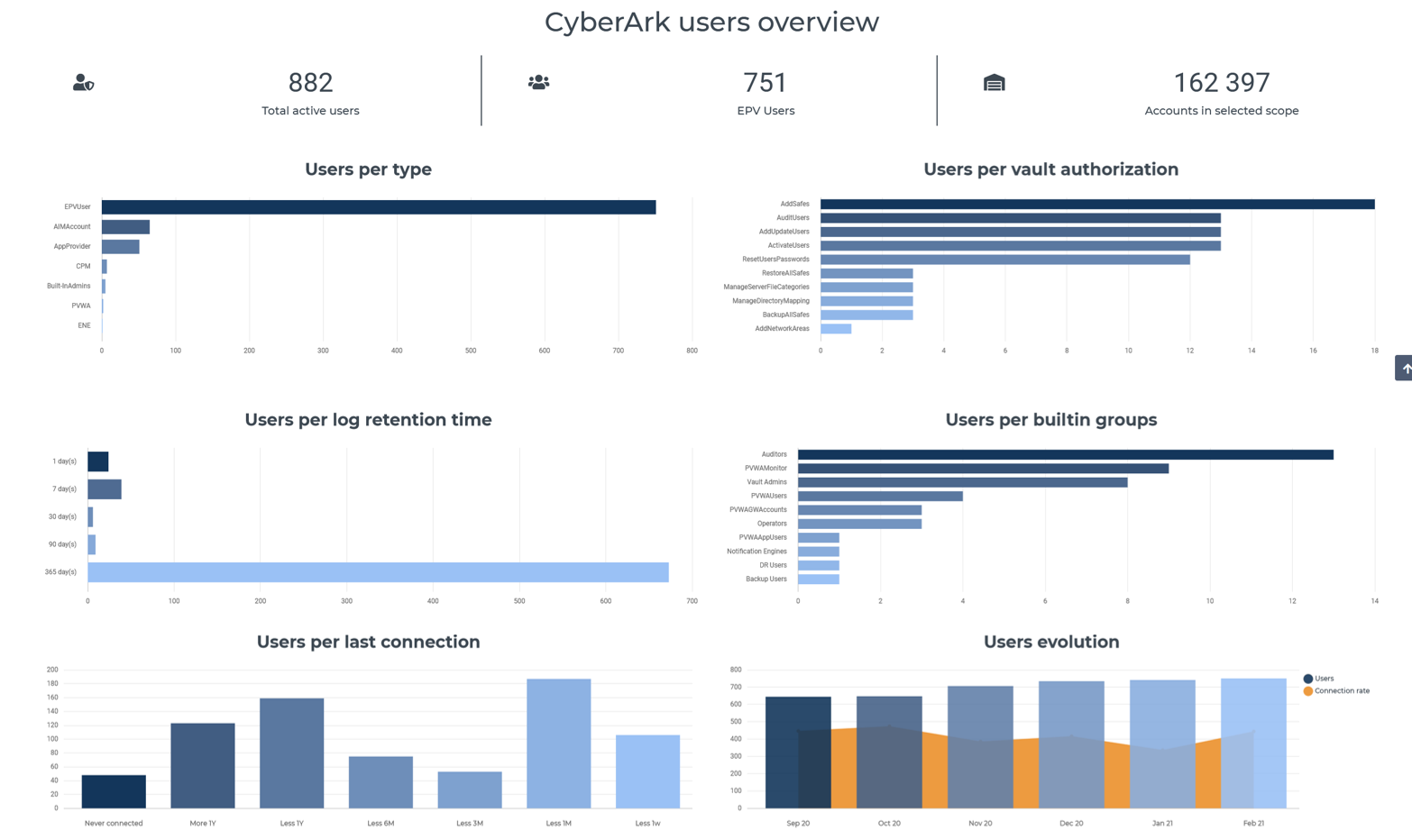 Prices and features of Ignimission Protec
Analytics
Connection to Live Data Sources
+ 14 other features
Customer reviews about Ignimission Protec (0)
No reviews, be the first to submit yours.