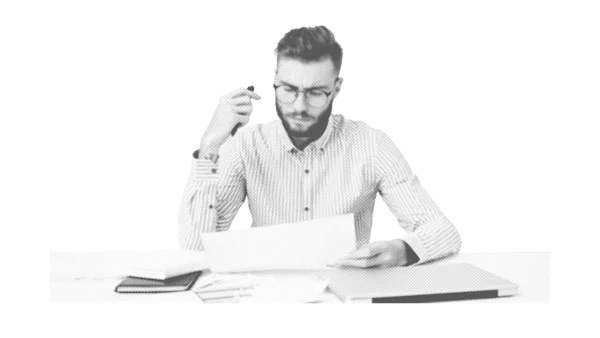 Accounting can be a very complex and long matter, but at it's foundation it's a way to keep financial records. However, there's a specific way that accountants keep those records, and one of those ways is simple accounting entries. Keep reading to find out more!
Simple Accounting Entries
When we talk about "simple accounting entries", we mean more specifically double-entry accounting. Meaning every entry in an account requires an opposite, corresponding entry, this is done so all accounts are balanced and in order. Each entry must have a credit in one account and a debit in another.
To illustrate this further, let's look at an example.
Journal Examples
Say you're a manufacturer, and you need raw materials. You call up your supplier and order $10,000 worth of raw materials in order to manufacture your product. You receive the raw materials and you pay in cash.
The following table reflects this transaction.
| | | |
| --- | --- | --- |
| | Debit | Credit |
| Cash | | $10,000 |
| Raw Materials | $10,000 | |
We debit the raw materials account because you paid the supplier for them. Conversely you credit, or take out, $10,000 out of the cash account because when you paid for the raw materials you lost $10,000.
💡 Note: Accounting is hardly ever this simple, this was a simple example to illustrate the concept of simple accounting entries.
Just so things are crystal clear, let's take a look at a few other examples.
Let's say you took a loan out from a bank for $40,000, that loan has now come to term, and it's time to pay.
| | | |
| --- | --- | --- |
| | Debit | Credit |
| Bank | $40,000 | |
| Loan (Liabilities) | | $40,000 |
This example is kind of like the last one, in the sense that you pay someone, in this case the bank, and the bank account gets debited. Inversely, the loan that was previously part of your liabilities, or the things you owe, is credited and removed.
Let's look at one more example just to hammer this concept in:
When businesses get paid, they normally deposit those earnings into their bank account. In accounting, and on the balance sheet, that would look a little like this:
| | | |
| --- | --- | --- |
| | Debit | Credit |
| Bank | $10,000 | |
| Services Rendered (income) | | $10,000 |
Like we said before, when reporting on the balance sheet, you use a double-entry system, so there has to be two actions for one transaction. In this case when you got paid you deposited it into your bank account, hence the debit for bank. Then, just as we said, there has to be two corresponding actions for one transaction, so a services rendered account is created and it is credited.
Why This Is Important
This is important because it's the foundation of accounting, where you can build on and have more complex situations and transactions. Without this you and your business could never keep track of long lists of complicated transactions. If you have to know anything about accounting, this is it.
Software Recommendations