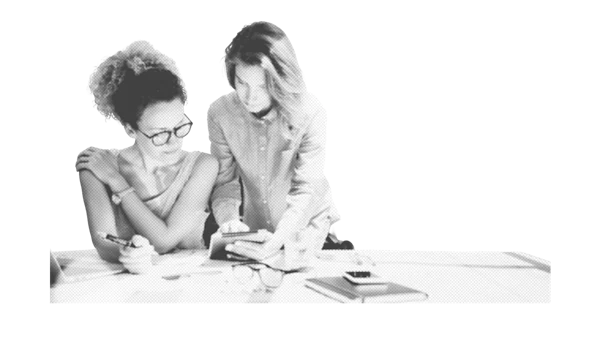 You are an owner of a small business or large enterprise, interested in how to get started on your statement of shareholder equity, no worries, Appvizer is here to guide you. We'll explain what it is, how to create one and then, lucky enough, provide a free template for you to fill in.
For shareholders to be aware of their investments and money and feel like they have made the right decision of partnering with you and your business, you have to show them that you are respectable, professional and that you put your money where your mouth is. And for the shareholders to view the cash movement, it'll need to be presented as an official document.
Keep reading, so you may know what to do with the downloadable statement of shareholders equity excel template to use. Happy read!
What is a statement of shareholder's equity?
A statement of shareholder's equity is a report on the changes of value in equity and ownership interest in a company for the shareholder from the beginning to the end of an accounting year. It provides transparency for investors to see changes in the cash flow specifically equity accounts and the activities that lead to such shift in the shareholder's equity.
Therefore, it is included in a section of a company's balance sheet and is an issuance of a financial document by businesses to indicate why and how of accounts' modifications. Investors can see how the company is managing using their initial investments.
How do you construct a statement of shareholders equity?
You can use Excel to create your shareholder's statement, but here is what you need to fill in the sheet.
1. Opening balance of equity and preference stock
They are both taken from corresponding and comparing figures of the statement, which will then be shifted to the statement of stockholders' equity.
2. New issuance of equity and preferred stock
As a company issues new preferences and equity stock, it will be shown in the statement of stockholders' equity.
3. Retained earnings
It involves every past and current retained earnings to put in the statement of shareholders equity excel or the statement of shareholders equity excel template from Appvizer.
4. Treasury stock
Depending on the value of the stock in the market, it can either be deducted from the statement opening balance, that is to say, the amount of funds in a company's account at the beginning of a new financial period, but added if the company issues it again.
How is shareholder equity calculated in Excel?
There are many formulas for shareholder's equity:
The formula goes as is:
In the statement of shareholder's equity excel template, you take all of its components, shares, additional-paid capital, retained earnings, treasury stock…, you sum them up, and will get the result of the shareholders' equity.
Shareholder equity = Shares + additional paid in capital +retained earnings + treasury stock + accumulated other comprehensive income
The second formula is: Shareholder's Equity Formula = Total Assets - Total Liabilities
What is included in the statement of stockholders equity?
A shareholder has many sections, and there are four of them, which are:
1. Outstanding shares
It is an indispensable part of a shareholder's equity, as it represents the amount of company's stock sold to investors and issued to company officers and insiders.
It includes the nominal value of common shares (common stocks) along with preferred shares (preferred stocks). These two stock are defined as such:
Preferred stock
They do not participate in the internal decisions that concern the company. They can't vote for board of directors, for example. But as preferred stockholders, it stands for them receiving their dividends before the common stockholders. It is because they have a higher claim on assets than common shareholders and a bit beneficial as they almost guarantee that they will be paid fixed dividends.
Common stock
It is visible in the stockholder's equity section on the balance sheet. Stockholders of this type of stock have an important role in the decision-making process of board of directors and company policies, however, they are lower on the list of payment priorities. If the company is to liquidate, they will receive their equity after the preferred shareholders.
In addition, these shares help determine the value of market capitalization and earning per share (EPS)
2. Share capital
It represents the funds raised by a company from selling shares to investors, whether common or preferred stock or, alternatively, understood this way, the amount the reporting company gains from transactions with shareholders.
3. Retained earnings
It is the amount of money earned through a company's income, but not yet dispatched to shareholders. Likewise, it is the profit left after paying all it costs, taxes, etc. If the amount is high, it determines that the company has made quite an amount of retained earnings and is considered profitable.
4. Treasury stock
In a statement of shareholders equity, the treasury stock represents the amount of money, shares, that a company repurchases from investors. It could either be sold later on to increase capital or prevent the company's acquisition by another, turning them into a target by the acquirer.
5. The Bottom Line
In the statement, it is the general performance and worth of the company. It takes calculations to get the actual value and financial handling of the company.
Statement of shareholders equity excel template example
Here is a statement of shareholder's equity excel template you can modify and download from Appvizer:
A free statement of shareholders equity excel template
Download
So, to keep of stocks and shareholders equity, it goes without saying that a statement of shareholders equity is very important not only for owners to calculate the company's transactions, but for shareholders to understand the movement of their investments.
Free content
A free statement of shareholders equity excel template
Download
Software Recommendations