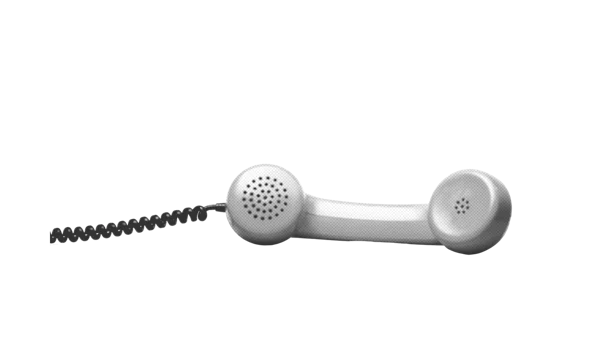 VoIP Callers: What They Are And How They Work
Let's look closely at what a VoIP caller is, explain the basics of VoIP technology, the benefits of VoIP systems, and answer the most frequently asked questions about VoIP calls.
We'll also look into VoIP caller software in order to help you choose the right VoIP system to match your business needs. Don't miss this valuable information! 🤩
What is a VoIP caller?
A VoIP caller is a system that allows people to call others using VoIP technology instead of from a regular telephone line provided by Verizon or AT&T for example.
VoIP (for Voice Over Internet Protocol) is a technology that allows us to transmit voice calls over an IP network, which means to route calls through an internet connection. So basically, if you've ever made or received calls via WhatsApp, Skype, or Facebook messenger, you've used VoIP.
How does VoIP work?
When a caller uses VoIP, their call isn't transmitted via PSTN (Public Switched Telephone Network) using phone companies but routed through a broadband connection.
VoIP is much more agile than a regular phone as it converts and compresses your voice into a digital signal that travels over the internet instead of transmitting it analogically. The data is then "decompressed" back into their audio format. If you are calling a regular phone number, the signal gets converted to a regular telephone signal before it reaches their target.
Of course, these operations take place in real time and users don't experience any latency.
Who uses VoIP callers?
VoIP is getting more and more popular for both personal and business phone activities among:
Individuals: Today, we see an increasing amount of people using VoIP via free popular communication apps such as Skype, FaceTime, WhatsApp, and Google voice for their local and international phone calls.
Businesses: Because VoIP is very flexible, agile and reliable, it is also fast becoming the preferred method of telecommunications for businesses across the world, both for internal and external communications.
Entrepreneurs and freelancers need more features than individuals as they tend to have a larger workflow. Some VoIP systems are business-oriented and better suited for entrepreneurs and freelancers as they facilitate video conferencing and provide improved IVR (Interactive Voice Response) and voicemail options to create a cost-effective and professional phone system.
Small businesses don't necessarily have the financial resources to invest in business phone systems. VoIP systems allow them to reach a global audience, grow and develop their business, and increase their revenues without big telecommunication investments. Some VoIP providers offer cost-effective and scalable plans that are specific to small businesses and include personalized support, features, and tools to get them going.
Large businesses also use VoIP solutions to save a considerable amount of money compared to regular phones. It also improves their communication flow and remote office collaboration, and makes it easy to operate and record conference calls. Additionally, large businesses can integrate their VoIP solutions with their CRM (Customer Relationship Management) system in order to manage contacts, data and record, schedule calls, sync calendars, and business tools altogether. It allows their teams to better collaborate and improve productivity.
VoIP technology: VoIP call components
The four most important components of the VoIP technology are:
Signaling Gateway Controller
The SGC entity has multiple roles. It is the heart of VoIP platform; its main role is to connect the PSTN (public switched telephone network) world with the IP world. Some of the main characteristics of SGC component are:
Supporting signaling system 7 (SS7) protocol stack.
Supporting voice call control protocols such as H.323 or SIP.
Supporting media control protocols such as Megaco (H.248) or MGCP.
Generating detail call records.
Providing bandwidth management control using admission control mechanisms.
Supporting bandwidth policing mechanisms.
Allocating media connections.
Media Gateway
Media Gateway's role is to ensure the transmission of voice packets by using RTP (Real-time Transport Protocol) transmission protocol. It can also have other functions like to handle packetization when it's used in a converged IP/PSTN network. Here are some of the functions of the Media Gateway:
Supporting MEGACO or MGCP.
Transmitting voice data using RTP.
Supporting E1/T1 Trunks for transferring voice in SS7 networks.
Supporting various compression algorithms.
Managing digital signal processing (DSP) resources.
Media Server
The media server helps with transmitting announcements or special tones, and when additional features such as video conferencing or voicemail are needed.
Here are the main functions of the media server:
Voice activated dialing.
Voicemail function.
Transmitting customized call progress tones or special service announcements.
Transmitting voicemail to email.
Supporting Interactive Voice Response (IVR).
Application Server
The application server is responsible for providing additional services to the IP network, like:
Offering basic services like call forwarding, call waiting, call transfer, etc.
Supporting private dialing plans.
Generating call detail records (CDR).
Free Phone service.
Benefits of having a VoIP caller
Any business with a concern about efficient and cost-effective solutions for telecommunications has likely heard about Voice Over Internet Protocol (VoIP). This technology offers significant advantages for businesses, such as:
Save on costs

Regular phones need a lot of hardware, can be clunky, and hard to customize to fit your needs. Companies can save a lot of money on their communication hardware by switching to VoIP as they only need to download the app for the VoIP service of their choice and use it on their existing equipment, such as their computers, phones, or tablets, and through their regular internet provider.
Full mobility and portability
The VoIP technology offers cloud-based services which give users the possibility to make calls from anywhere. Users don't need to be in a physical office to make and receive calls, which is especially useful in a context where remote work is more and more common. All they need is a softphone app or desktop.
Because VoIP numbers are portable, you can keep the same phone number even when your business moves offices.
International calls
International businesses regularly need to reach out to customers beyond their region and country. Using VoIP systems is a way for them to avoid making regular phone calls that would be way more expensive.
More security
VoIP calls offer more control over your communication data. As all your calls and other communications happen over the internet that typically uses IP technology, VoIP gives you the peace of mind that all your business conversations are safeguarded by end-to-end encryption. Should they occur anyway, all potential security threats should be quickly identified.
Scalability of your operations
VoIP systems allow a lot more flexibility and control over adding or reducing the number of users, which means it's much more ready for business growth. Having to physically install extra phone lines can cost businesses a lot of money (not to mention the potential headache). This is not an issue with VoIP systems.
Since VoIP doesn't require much specialized hardware, it is quite easy and cheap to add or reduce lines. Administrators can usually make the necessary changes directly in the software interface.
Multitasking
VoIP systems allow you to multitask. While you're engaging in a conversation over a VoIP phone call, VoIP allows you to send documents, images, and videos. This helps you seamlessly hold more integrated meetings with clients or staff locally or from other corners of the globe.
VoIP: Frequently Asked Questions
Is a VoIP caller spam?
As we've mentioned before, more and more businesses use VoIP phone solutions, and for many different reasons. Receiving VoIP calls doesn't necessarily mean you're a target of scammers as plenty of legitimate sources might be calling you.
When in doubt, you can always try a reverse phone lookup in order to identify a VoIP phone number or search the IP address, domain, and provider to find the source of unwanted calls.
Are VoIP calls free?
It depends on your contract. Some VoIP providers offer a monthly paid subscription and all calls are free. In others, you may pay a lower monthly fee and then a small charge for some or all calls.
Can a VoIP call be traced?
You can easily trace a VoIP number if it is fixed, meaning if it's tied to a physical address like an office building. If the VoIP number is non-fixed, it will be very difficult, if not impossible to trace by yourself as it is not tied to any specific location.
Can you call back a VoIP number?
Absolutely! Any VoIP number can be called back whether it's fixed or non-fixed.
Can I block a VoIP number?
Yes, you can block a VoIP number if you're receiving unwanted VoIP calls. You can either block the number using your device's built-in blocking features, or block calls through your router, which is a bit more technical.
Is call quality better with VoIP phones?
The quality of most VoIP calls is generally equal to traditional phones, and sometimes even better. The quality of a VoIP call very much depends on the quality of your internet connection as it relies on it.
Who can I call if I am using a VoIP service?
VoIP systems allow you to make calls to any local phone number, cell phone, long distance number, or any international number. You may even use the service to speak with more than one person at a time. The person or people you call don't need any special equipment but a regular telephone.
Will a VoIP system work without the internet?
No (but maybe). It's impossible to set up a VoIP phone system or make a VoIP call without internet access. VoIP systems use Internet Protocol technology to function (Wi-Fi or 4G/5G). However, some VoIP service providers offer backup methods in order for users to be able to access VoIP services when the internet connection is lost.
VoIP caller software
VoIP software enables callers to leverage VoIP technology to make calls online. It is an outstanding alternative to using a regular telephone line both in terms of cost-efficiency and productivity. But today, VoIP software goes far beyond phone calls. Modern, unified VoIP systems combine voice, video, chat, and other useful features.
You can now find thousands of VoIP providers worldwide. So of course, It can be difficult to choose the one that meets your business needs.
Some of the best are Ooma, CloudTalk, SolarWinds VoIP, Actio, Avoxi, Benemen, Didlogic, Modulus, and Nexmo.
How to choose a VoIP service provider?
Here are the things you need to consider when looking for a new VoIP software:
Your requirements: In order to find the perfect fit, you need to know what you are looking for. First, try identifying and outlining your requirements in order to make an educated decision. To do this right, you need to think about your organizational needs as well as what you want to offer your customers. For example, what kind of number do you want? toll-free, international, local number… How many inbound and outbound calls do you make?
Client reviews and online articles: Trust your peers and trust experts. You'll find plenty of articles, reviews, and testimonials online that can guide you and give you enough insight to make a decision. But because every business is different, keep your own requirements in mind.
Pricing plans: Of course, depending on the size of your business and the budget you're ready to allocate to your telecommunication system, pricing will be a defining aspect of choosing a VoIP service provider. Check how much they charge monthly per user, how many minutes per month they offer, etc.
Key features of VoIP software
Here are some advanced features you can check when looking for a VoIP service provider:
Automated calls
Call queuing
Screen sharing
Advanced calling features
Mobile apps
Call recording
Backup methods when the Internet connection is lost
Final thoughts on VoIP caller
VoIP (for Voice Over Internet Protocol) is a technology that allows you to transmit voice calls over an internet connection. What you need to remember from this article is that VoIP caller software allows businesses to save on costs and be more flexible whether they want to make international calls or expand and reduce their operations.
There is plenty of VoIP caller software available on the market, all with their own set of functionalities and characteristics. Make sure you pin down your business needs in order to find the right software to match your needs.
Best tools for you