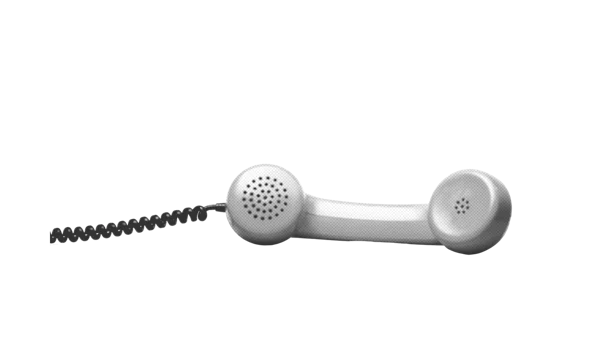 Small Business VoIP: What You Need to Get the Most Out of Your Communication Infrastructure
For any type of business, communication and organization are essential components of success. But, in today's competitive world, they have to be efficient too. Investing in the right type of tool is a crucial part of this efficiency. One that many businesses overlook: VoIP technology.
If you're unfamiliar, VoIP stands for Voice Over Internet Protocol. This solution provides an amazing resource that helps small businesses maximize their potential by dramatically improving their internal (and external) communications capabilities.
In this article, we'll discuss what exactly voIP is and why it's important for your business. We also list 9 powerful tools that can help you get the most out of your communication framework. Ready to learn how to make life easier through optimized voicemail systems? Read on!
What is a VoIP?
VoIP, or Voice over Internet Protocol, is a technology that allows people to make phone calls using the internet instead of traditional landlines. Simply put, it works by sending sound over the internet through small data packets that are then reassembled back into sounds on the other end. VoIP technology has revolutionized small businesses by providing them with a cost-effective and reliable alternative to traditional telephone services. With VoIP small businesses can make phone calls at a fraction of the cost they would pay for traditional services.
Many small business owners have concerns about using VoIP technology for their internal and external communications. Some worry that it will be unreliable, difficult to use, or too expensive. On the contrary, VoIP technology is rapidly becoming more reliable and easy to use. It provides a host of benefits - from cost savings to intuitive interfaces. This makes it an ideal option for businesses looking for better communication solutions.
The Benefits of a VoIP for Small Businesses
VoIP (Voice over Internet Protocol) technology is quickly becoming the go-to method for small businesses to communicate with their customers, partners, and employees. Not only does it offer small business owners greater control over their communications, but it also offers many features that would normally be out of reach for smaller companies due to budget constraints.
Here are some of the core benefits of VoIP solutions for small businesses:
Cost Savings
With VoIP technology there are no installation costs or monthly fees like those associated with traditional phone lines; instead, all calls are made through an internet connection which results in significant cost savings. Additionally, most providers offer unlimited calling plans which further reduces costs associated with long distance calls.
Increased Mobility
Traditional phones require you to be physically connected at all times but using a VoIP service allows users to make and receive calls from anywhere in the world as long as they have access to an internet connection. This makes remote working much easier and more efficient.
Improved Customer Experience
By utilizing features such as call forwarding, voicemail, and automated attendants, small business owners can give their customers a more professional experience. Additionally, VoIP provides additional functionality such as video conferencing and desktop sharing which can help small businesses better serve their clients.
Better Scalability
VoIP technology is highly scalable. Small businesses can easily add or remove lines as their needs change without having to invest in additional hardware. This makes VoIP an attractive option for small businesses looking to grow or downsize quickly.
Overall, small business VoIP offers a range of benefits that can help small companies gain a competitive advantage and increase efficiency.
The Most Important Key Features of a VoIP for Small Businesses
Small businesses are increasingly recognizing the need for a VoIP (Voice over Internet Protocol) system to keep up with their competitors. To make sure you're using the right VoIP solution, it's important to understand the key features small businesses should look for in a VoIP system.
Scalability
First and foremost, good small business VoIP systems should be designed with scalability in mind. This means that as your small business grows, your VoIP system should be able to expand with you. Look for options like future-proofing which allows for smooth expansion of your small business VoIP system.
Reliability
Another important feature small businesses should look for in a VoIP solution is reliability. Small businesses need to be sure that their VoIP system won't go down unexpectedly or lose connection during important conversations. A reliable small business VoIP system should provide uninterrupted service even in the event of an internet outage.
Call Quality
In addition, small businesses should look for a small business VoIP system with great call clarity and quality. Poor call quality can lead to frustration among customers and colleagues alike. Make sure that your small business VoIP system has crystal clear audio quality so everyone can hear each other loud and clear.
User Friendliness
Finally, look for a small business VoIP system that is easy to set up and use. A small business VoIP system should be intuitive, so small businesses don't have to spend too much time learning how to use the platform. It should also include helpful customer support so small businesses can get help when they need it most.
Flexible Pricing
Look for small business VoIP solutions that offer flexible pricing plans so small businesses can find the best option for their needs and budget. Many small business VoIP providers also offer discounts or free trials to help small businesses get started quickly and easily.
Integrations
One of the most important features small businesses should look for in a VoIP system is integration capabilities. Many small business VoIP solutions can be integrated with other business software and tools, such as customer relationship management (CRM) and project management software. This allows small businesses to streamline their processes and improve efficiency.
Security
Another crucial feature small businesses should look for in a VoIP system is security. VoIP systems can be vulnerable to cyber attacks, so small businesses should make sure their small business VoIP system is secure from hackers and malicious actors. The best small business VoIP systems will include advanced security features such as encryption and firewalls.
Choosing the Right VoIP System: 9 Tools to Consider in 2023
Now that you are familiar with the essential features of top-notch VoIP, let's dive into what the market currently has to offer in terms of VoIP software for small businesses. To make things easier for you, we've put together a review of 9 top-rated VoIP tools:
Google Voice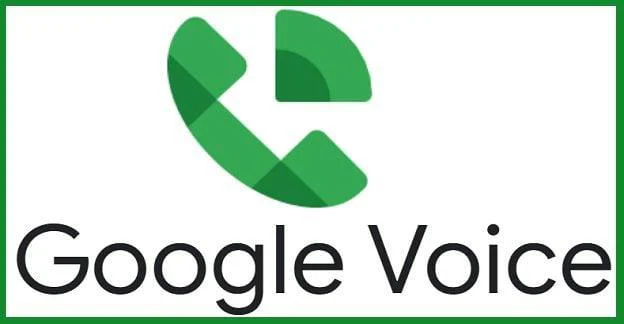 The first great choice for small businesses on the list: Google Voice. VoIP offers an easy-to-use interface, low international rates, and the ability to make calls from any device. Plus, it's free in the US and Canada. With Google Voice, you get a single phone number that can be used on multiple devices, allowing you to stay connected wherever you go.
Features
Easy set up of multi-level auto attendants.
Domestic business phone numbers for up to 10 users.
Number porting.
Unlimited calling and unlimited SMS texting within the US.
Make and receive calls using your standard number on any device, including phone, tablet, and desktop computer.
Call forwarding to a different number.
Business call routing and voicemail transcription.
Pros
Free local phone numbers.
Low cost monthly plans.
Useful search functionality for voicemails and text.
Ability to forward texts and calls.
Very good call quality.
Cons
Works only with other Google apps.
Limited team collaboration options.
No external integrations or extensions/call flows available.

A Smarter Phone Number for Your Business
Learn more about Google Voice
RingCentral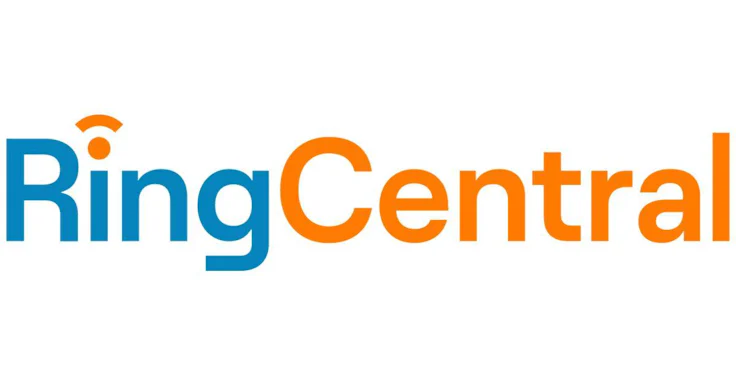 RingCentral is another VoIP solution suitable for small businesses. It provides a secure and reliable cloud-based phone system that allows you to make and receive calls, set up online meetings, and transmit faxes and business SMS. With features like enterprise-level service, customizable plans, and mobile-ready solutions, you can easily connect with your employees, partners, and customers. Plus, you can scale up or down as needed without any hassle.
Features
Secure and reliable cloud-based phone system.
Make and receive calls, send faxes, and SMS messages.
Set up online meetings with ease.
Unified communications solution combining VoIP system with instant messaging, video conferencing, and more.
Mobile app for making calls on the go.
Business SMS capabilities.
VoIP networking guide and best practices advice to optimize performance.
Pros
Easy to set up and use.
Cost effective.
Flexible plans.
Robust features such as video conferencing, fax, and business SMS.
Mobile app for remote access.
24/7 customer support.
Cons
Limited scalability options.
No onsite hardware installation option.
Limited international calling options.
Vonage

Next is Vonage. Here's what makes it a solid choice for small businesses: The VoIP is easy to set up, cost-effective, and offers a range of features that help you stay connected. With Vonage, you can make and receive calls from any device, route calls to the right people and use video collaboration tools.
Features
Cloud-hosted business VoIP phone system with over 40 calling features, including cell phone integration and desktop plugins.
Phone calls, video calls, instant messaging, screen sharing, and conference calls.
15 hours of on-demand call recording for easy access to important conversations.
Visual voicemail for quick and easy message management.
Mobile app.
Pros
Wide range of software programs and features for scalability.
Affordable plans with all features included.
High uptime and reliable service.
Extensive Microsoft Teams integration.
Useful features that work great for business needs.
Cons
Limited to 10 or fewer business lines.
No advanced features such as video conferencing.

VoIP and business telephony software
Learn more about Vonage Business
3CX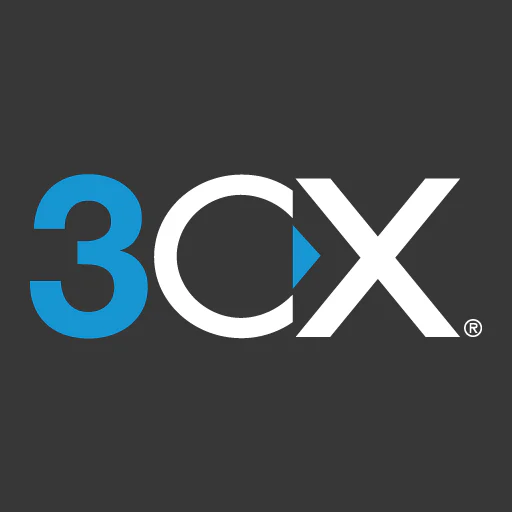 Also, 3CX offers a reliable VoIP solution for small businesses. The software provides a variety of features, including calls, video conferencing, customer live chat, and more in one single package. The tool is easy to set up and manage, allowing you to get started quickly. Plus, it's available on-premise or hosted, so you can save money without sacrificing quality.
Features
Mobile and remote working capabilities.
Easy to manage on-premise or hosted.
iOS and Android apps for remote working.
App-free web conferencing.
Live chat and call capabilities.
CRM management, messaging, and more.
app-free web conferencing.
Pros
Free interoffice calls.
No additional costs associated with hardware purchases or maintenance fees.
Feature rich and constantly improving.
Teams can collaborate without having to install any software on their computers.
Savings of up to 80% on phone bills compared to traditional systems.
Cons
Voice quality suffers with weak Internet signals.
No rewind on voicemail by seconds.

VoIP Software on cloud
Learn more about 3CX
Nextiva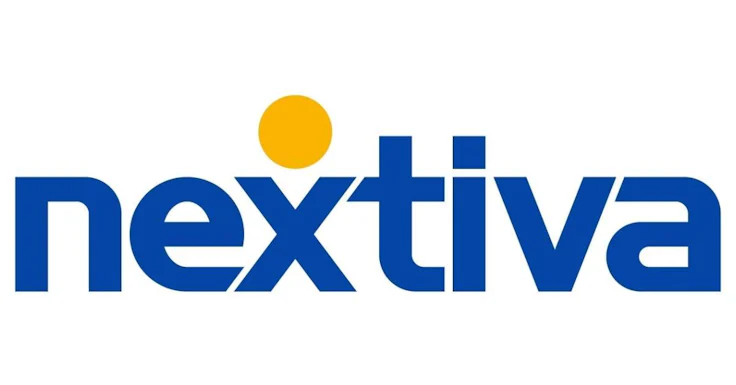 Nextiva is another VoIP software with a wide range of features that are designed to help businesses of any size stay connected and collaborate more efficiently. The cloud-based system provides 99.999% uptime and 24/7 customer support, so you can be sure your communications are always running smoothly. Additionally, Nextiva's Bring Your Own Device policy (BYOD) allows you to get competitive rates on compatible phones while still having access to all the features of the system.
Features
Call recording.
Call rating and analytics.
HD audio and video conference calling.
Text messaging.
Automatic call forwarding.
Customized PBX features.
Unlimited local and long distance phone calls.
Voicemail to email.
Pros
Highly customizable auto-attendant features.
Knowledgeable customer support.
Competitive pricing.
User friendliness.
Cons
Recording is only available on the Enterprise plan.
Video meetings are limited to 45 minutes per meeting.
Mobile apps can be buggy.

The VoIP system for small business
Learn more about Nextiva Call Center
Jitsi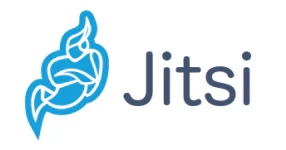 Jitsi is another VoIP tool small businesses should consider. It offers password-protected virtual meeting rooms to host audio and video calls, allowing you to communicate with your team members from anywhere in the world. Jitsi is both simple and easy to use, and it doesn't require users to sign up for an account in order to hold multi-participant video calls. Additionally, Jitsi is a free and open source VoIP.
Features
Free open-source video conferencing software for web & mobile.
Supports protocols such as SIP, XMPP/Jabber, IRC, and many other useful features.
Audio/video Internet phone and instant messenger.
Password protected virtual meeting rooms.
Pros
Easy to use and setup.
Free and open source software.
Multi-participant video calls without having to sign up to an account.
Ability to make computer-to-computer and computer-to-landline calls.
Compatible with Windows, Mac, Linux, iOS, and Android devices.
Cons
Consumes data bandwidth.
Devices need sustained power source.
Voice latency.

The Open-Source Video Conferencing Solution
Learn more about Jitsi Meet
Skype

Skype is a well-known and solid VoIP solution for small businesses looking for an easy way to stay connected. It's free to use and allows up to 20 employees to host unlimited meetings. With Microsoft Skype for Business, you can get online meetings, chat, file sharing, and more. Plus, it's easy to set up and use across all your devices.
Features
High quality audio and video calls with up to 250 people.
Secure communication with enterprise-grade security.
Easy presentation sharing and collaboration tools.
Ability to manage employee accounts.
Accessible across Windows, Mac, iOS, and Android devices.
Consistent user experience across all platforms.
Pros
Easy setup and integration with existing systems.
Easy features like video conferencing, instant messaging, and screen sharing.
Increased productivity due to improved communication between team members.
Cons
Lack of high-speed Internet connection can lead to latency issues, resulting in lagging, poor call quality, and dropped calls.

Online Business Meetings
Learn more about Skype
Discord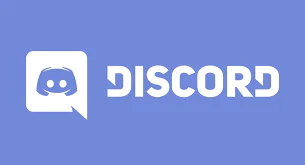 Discord offers a range of strong VoIP features that make it ideal for business use, such as voice chat, conference calls with screen sharing, and the ability to add contacts. It also has a free version that allows up to 100 people in a server, making it perfect for smaller teams. It's easy to set up and manage and users can join channels quickly and easily. The interface is intuitive and user-friendly, so even those who are not tech-savvy can get started quickly.
Features
Conference calls.
Voice chat,
Screen sharing.
Ability to create multiple channels for different topics or departments.
Set-up of roles with different permissions levels.
variety of themes and plugins available for download.
Pros
Strong security measures.
Customizability options without extra fees.
Ensuring that only authorized personnel have access to certain information.
Features designed specifically for business use.
Cons
Limited file sharing capabilities.
Limited functionality in the free version.

The Free VoIP Service
Learn more about Discord
ShoreTel

ShoreTel is a brilliantly simple VoIP solution for small businesses. It offers features such as telephony, instant messaging, video conferencing, and more. The tool is easy to use and manage with simplified administration and automated backup. Plus, users have the ability to control and customize the system themselves. All in all, ShoreTel is an affordable small business VoIP that can revolutionize the way your team operates.
Features
VoIP telephony, instant messaging, video conferencing.
VoIP over Wi-Fi or cellular networks with handover between them.
Call transfer and move (transfer) capabilities.
Voicemail and user interface upgrades.
Automated backup.
A contact center for customer service needs.
Pros
No need to pay for expensive hardware or installation, saving additional costs.
VoIP access from anywhere in the world.
Improves team collaboration in real time.
Enhanced scalability through the ability to add new users and features as needed.
Cons
Doesn't Support Emergency Calls.
Limited IT Resources.
How do you know which VoIP to choose for your small business?
Choosing the right VoIP service provider can be an intimidating process for small business owners and managers unfamiliar with the technology. Fortunately, small business VoIP services as the ones listed above are easier to set up than ever before and they provide a wealth of features that make communication convenient and cost-effective.
Now, to narrow down your choice, you need to ask yourself some important questions in order to make an informed decision:
How much money can I save with a VoIP system for my small business?
What VoIP features are essential to our workflows and operations?
What features might become essential in the future?
Is a VoIP really the right solution for my company's needs at this stage?
Will the VoIP tool work with my current hardware & software setup?
How easy is the VoIP to install and maintain?
What degree of customer service do I get? Do I need to pay for additional support?
Are there any data security risks associated with using the VoIP solution?
What do reviews of other small business owners say about the VoIP providers?
Which VoIP solution do my industry peers use most often and most successfully?
Is my team on board with the VoIP solution and its usage?
How easy is it to cancel the VoIP subscription in case I want to switch providers or realize that it's not the right communication tool for my business?
As with any software purchase, small business VoIP solutions require due diligence before committing to any service. Doing this homework can help you make the best decision to get the most out of your new and improved communication infrastructure. This will also help ensure that the business VoIP you choose meets all the needs and expectations of your staff and collaborators. In the end, the focus should remain on making sure that your VoIP enables you to communicate more effectively and efficiently, at any place and at any time.
Implementation and Maintenance of a VoIP
Now, let's discuss how to best implement and maintain a VoIP system after having chosen the right solution for your small business. Here are our best tips:
Get the right hands on deck
To have the peace of mind you need, consider hiring an IT professional to install, configure, and maintain your small business's VoIP system. This is a key step in ensuring that your VoIP system runs smoothly and is ready to be used without any headaches.
Set up a maintenance plan
Once you have implemented your small business VoIP system, you need to ensure that it is maintained regularly. This means setting up a maintenance plan that includes tasks such as regularly checking for updates or monitoring call quality. It should also include a backup plan in case of any technical issues.
Ensure user training
It's also important to ensure that all users are properly trained on the small business VoIP system. This includes not only how to use the system, but also how to recognize any issues and report them in a timely manner. Schedule a meeting to ensure that your team is adequately informed and educated on how to use the new communication tool.
Test, test and test some more
Finally, make sure that you are continually testing and monitoring your small business VoIP system to ensure it is functioning properly. This includes testing the system regularly and running regular backups to ensure that your small business VoIP system is always up and running efficiently. In case of any errors, have your IT professionals troubleshoot and find the cause of the issue.
Stay up-to-date on software updates
Small business VoIP systems rely on software updates to stay secure and functional. Be sure to regularly check for these updates and make sure that they are implemented timely to prevent security issues, bugs, etc.
Monitor activity and take security measures
Small business VoIP systems should be monitored regularly to ensure that all calls are being routed correctly and that the system is running optimally. Keep an eye on usage patterns and data traffic, as well as any alerts or notifications you may receive from your VoIP provider. Look out for security threats: small businesses are often targeted by cyber criminals looking to take advantage of their networks.
Ask your teams and collaborators for feedback
Getting feedback from team members or collaborators is essential when it comes to small business VoIP systems. Ensure that your system is meeting the needs of everyone who uses it and that they are able to use the features and functionality without any problems. It should make life easier for everyone, whether they are taking calls, making calls, organizing meetings, or managing the system.
Keep an eye on new tools and trends
VoIP systems are always changing, so it's a good idea to stay up-to-date on new features and solutions available on the market. Doing some research on the latest VoIP tools for small businesses can help you make sure you are using the best solution for your current and future needs. In the coming years, VoIP solutions are expected to become even more efficient, reliable, and secure. Companies will increasingly adopt cloud-based systems and AI-driven technologies to optimize VoIP functionalities.
Ready to Give VoIP a Try?
If you're considering VoIP to take your small business to the next level, the key is to find a reliable and secure solution that meets all of your needs. With the right implementation plan, regular maintenance routine, and vigilant monitoring practices in place, small business VoIP can be an invaluable tool for businesses of any size. We hope that our tips help you to get started in setting up and using VoIP software for your small business successfully.
If you are interested in learning more about how VoIP could work for you, why not request a free demo or trial from your favorite providers? Take some time to consider what features are essential to your needs and get all your questions answered before committing. As with any software purchase, solid due diligence pays off in order to make use of this powerful technology. We wish you a smooth discovery journey and, of course, many happy and successful calls!
Best tools for you