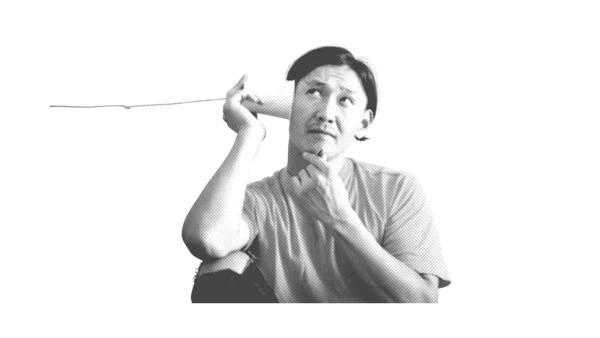 Cheap VoIP Services: 8 Solutions That Won't Break the Bank
If you're like most small business owners, you're always looking for ways to save money. After all, every penny counts when managing tight budgets. But that doesn't mean you have to skimp on the important stuff - like your communications infrastructure. And one area where you can really cut costs is by switching to a cheap VOIP service. But cheap doesn't always mean good. That's why we've done the hard work for you and put together a list of 8 reliable VoIP services that businesses on a small budget can afford. In this review, we'll take a look at the pros and cons of each VoIP service, as well as our opinion on each provider. Upon reviewing these 8 best affordable VoIP solutions on the market, we provide you with the answers to frequently asked questions about VoIP services. So, whether you're just starting out or looking for a new, cheaper VoIP solution, this article has got you covered. Without further ado, let's jump right into it.
The Best Cheap VoIP Service Providers at a Glance
VoIP Solution
Best Key Features
Possible Drawbacks
8x8

advanced calling features
user-friendliness

Limited customization options

Dialpad

high-quality audio and video
24/7 customer support

limited features in the free and lower priced plans

Grasshopper

easy setup
flexible call routing

Phone.com

customizable plans
user-friendly interface

higher rates for international calling

Google Voice

cost-effective and versatile
Google Workspace integrations

Ooma

affordable and highly flexible plans

international calling may be more expensive

RingCentral

particularly high variety of useful features
integration with other business tools

rather limited customizability

Vonage

flexible pricing options
integration with other tools & mobile app

customer support could be limited
8×8
First in line is 8x8, an excellent choice if you're looking for an affordable VoIP solution for your small business. This cloud-based service provides an extensive range of features that can help you stay connected with your clients and team members without breaking the bank.
Pros
Advanced calling features: With 8x8, you get access to advanced calling features like call forwarding, call routing, and call waiting, which can help you manage your communications more efficiently.
User-friendly interface: 8x8's interface is particularly easy to use and navigate.
Excellent customer support: 8x8 provides 24/7 phone support and online resources, including a knowledge base.
Cons
Limited customization options: While 8x8 offers many features, there may be limited customization options for small business owners who need more personalized settings.
Some features require additional payment, which can add up over time.
Our Opinion
Overall, we believe that 8x8 is an excellent choice for small businesses that need a cost-effective VoIP solution. While some features may require additional payment, the basic features are more than enough to keep your small business running smoothly. Additionally, with excellent customer support and a user-friendly interface, 8x8 is an excellent choice for small business owners.
Dialpad
If you're searching for a cheap VoIP service that can provide your business with excellent calling and messaging features, Dialpad is also worth considering. This cloud-based VoIP solution offers many features that can help you stay connected with your clients and team members.
Dialpad | Business Communications in One Beautiful Workspace
Pros
User-friendly interface: Dialpad's interface is intuitive and easy to use, making it a great choice for small business owners who are not tech-savvy.
High-quality audio and video calls: With Dialpad, you can enjoy high-quality audio and video calls, which can help you communicate more effectively with your clients and team members.
24/7 customer support: Dialpad offers excellent customer support via 24/7 phone, email, and chat.
Cons
Limited features in the basic plan: Some advanced features, such as call recording, are only available in the more expensive plans.
Occasional call quality issues: Some users have reported occasional call quality issues.
Our Opinion
To sum up, Dialpad is a great choice for small businesses that need an affordable VoIP solution with excellent audio and video quality. While some advanced features are only available in the more expensive plans, the basic plan offers enough advantages to keep your business running smoothly. Additionally, we appreciate the integration option with other business tools.
Grasshopper
Grasshopper is another popular virtual phone system that offers a cheap VoIP service tailored for businesses on a tight budget. It provides a wide range of features, including a virtual phone number, call forwarding, voicemail, and more.
Pros
Easy setup: Grasshopper offers a straightforward setup process to start making and receiving calls in minutes.
Flexible call routing: Users can set up call forwarding and routing rules to ensure they never miss a call, even when they are out of the office.
Mobile app: Grasshopper offers a mobile app that allows users to make and receive calls from their business number using their smartphone.
Cons
Limited features: Compared to other VoIP providers, Grasshopper offers fewer advanced features, such as video conferencing or integration with other software.
Our Opinion
Grasshopper is a solid option for small businesses looking for a cheap VoIP service. Its easy setup and flexible call routing make it a solid choice for entrepreneurs and remote teams. However, its limited features may not be suitable for larger businesses or those in need of more advanced communication tools. Additionally, while the pricing structure can get expensive for larger teams, Grasshopper's affordable plans make it a top contender for businesses on a budget.
Phone.com
When it comes to finding a reliable and affordable VoIP service for your small business, Phone.com is another strong contender. This provider has been offering affordable phone services to businesses for over 15 years and they have developed a reputation for providing a robust and user-friendly communications platform.
Pros
Customizable plans: Phone.com offers a variety of plans that are customizable to fit the unique needs of your business.
User-friendly interface: The platform is intuitive and easy to use, so you can set up and manage your account in no time.
Mobile app: Phone.com's mobile app allows you to take your phone system on the go, making it easy to stay connected with your team and customers from anywhere.
Cons
Limited international calling: Phone.com's international calling rates can be expensive, making it less ideal for businesses that need to frequently communicate with international clients or partners.
Our Opinion
All in all, Phone.com is a great option for smaller businesses looking for an affordable, and yet user-friendly VoIP solution. With their customizable plans and easy-to-use platform, businesses can easily optimize their communication infrastructure and stay connected with their teams and collaborators. However, the limited international calling may not make it the best fit for every business operating globally.
Google Voice
If you're looking for an affordable and easy-to-use VoIP solution with a strong reputation, Google Voice might just be what you need. With Google's reputation for innovation and user-friendliness, it's no surprise that they offer a VoIP service that's both inexpensive and packed with features.
Pros
Cost-effective: Google Voice offers free domestic calls within the US and Canada as well as comparingly low international rates.
Integration with Google Workspace: If you're already using Google's suite of productivity tools, Google Voice seamlessly integrates with them.
Virtual phone number: Google Voice provides a virtual phone number that can be used on any device, giving you the flexibility to work from anywhere.
Advanced call management features: Google Voice offers advanced call management features like call screening, call forwarding, and voicemail transcription, making it easy to manage your business communications.
Cons
No emergency calls: Google Voice doesn't support emergency calling, so businesses that require this feature will need to look elsewhere.
Our Opinion
Google Voice provides a VoIP solution that is definitely suitable for businesses on a low budget. Its integration with Google Workspace and advanced call management features make it a top choice if you are looking for a tool to better streamline your communications.
Ooma
Another great option to consider is the cheap VoIP service of Ooma. This communication software provider has a range of affordable plans, which makes it a perfect fit for small businesses with limited budgets. Let's have a closer look at Ooma:
Pros
High-quality voice calls: Ooma's technology ensures that you get crystal-clear voice calls every time, which is essential for businesses where communication is crucial.
Affordable and flexible plans: Ooma has a range of affordable plans that cater to businesses with different needs and budgets. Their basic plan is free, and their paid plans provide great flexibility for individual needs as well as scalability.
Reliable connectivity: Ooma uses advanced technology to ensure that you always have a reliable and stable connection.
Cons
Limited international calling: Ooma's international calling rates are not as competitive as some other providers in the market, which could be a disadvantage for some businesses.
Our Opinion
Their high-quality voice calls and range of advanced features make Ooma a strong contender in the VoIP market. However, their limited international calling options could be a disadvantage. Despite these drawbacks, we recommend Ooma as an excellent choice for enterprises that need a reliable yet rather cheap VoIP service.
RingCentral
Next in our review of cheap VoIP services is RingCentral, a cloud-based phone system that provides a complete business communication platform. RingCentral offers a variety of features including video conferencing, team messaging, and an easy-to-use mobile app. It is ideal for small businesses that require a reliable communication system without breaking the bank.
Pros
Multiple features: RingCentral offers a comprehensive suite of features including video conferencing, messaging, and even fax capabilities.
Integration with other apps: It integrates seamlessly with other business apps such as Salesforce, Google Workspace, and Microsoft Office.
Cost-effective: RingCentral provides a variety of pricing plans to choose from, with a starting price of only $19.99 per user and per month.
Cons
Limited customizability: Compared to other VoIP services, RingCentral offers limited customization options for its features.
Customer service: Some users have reported issues with customer service, particularly when it comes to resolving technical issues.
Our Opinion
Its comprehensive features and easy-to-use platform make RingCentral a standout choice. While there may be some limitations in terms of customization and customer service, the pros far outweigh the cons. All in all, we highly recommend RingCentral as an excellent choice for small businesses looking for a cheap VoIP service.
Vonage
Last but not least is Vonage, another reliable VOIP service provider that offers an array of features for small businesses that are looking for an affordable solution. With over 20 years of experience in the industry, Vonage is a reputable provider that offers flexible pricing options.
Pros
Flexible pricing options: Vonage offers a range of plans to fit the needs of businesses of all sizes and budgets.
Mobile app: With the Vonage mobile app, you can make and receive calls on the go, allowing for greater flexibility and productivity.
Integration with other business tools: Vonage integrates with a variety of other business tools, making it a highly versatile option for businesses.
Cons
International calling rates: While Vonage offers international calling, rates may become expensive when this is an important feature to you.
Limited customer support: Some users have reported difficulty reaching customer support.
Our Opinion
With its flexible pricing options and user-friendly interface, it's easy to see why Vonage has remained a leader in the VoIP industry for over two decades. While its international calling options may be more limited, these factors are outweighed by the overall value that Vonage offers. That's why we absolutely recommend Vonage as a cheap VoIP service provider.
FAQ - All You Need To Know about VoIP at a Glance
What is VoIP?
VoIP stands for Voice over Internet Protocol. It's a way to make phone calls using your computer or other devices via the internet. - You don't need a special phone, you just need an internet connection. Today, VoIP has become the backbone of many businesses, allowing them to make cheap and reliable calls and stay connected to their teams anywhere in the world. VoIP has become increasingly popular over the years due to its various advantages. On top of that, the portability of VoIP has made it an ideal choice for businesses that need to communicate effectively on a global scale.
How does VoIP work?
When you make a VoIP call, your voice is sent over the internet in data packets which are then reassembled on the other end of the call. This helps businesses save money on their phone bills, since they don't have to pay extra fees for international calls. Today, VoIP technology is so advanced, you can make calls just like you would with a regular landline phone. In addition, you can also use it for video conferencing and sending text messages. In addition, many VoIP tools can be integrated with other business software, making it easier to manage all your communication needs in a single tool.
What kind of equipment do I need for a VoIP?
To make VoIP calls, you will need an internet connection and a headset or microphone. You may also need software to place the call, depending on the service you are using. Some services even allow you to use your existing phone line with no additional hardware required. Depending on the provider, you might even be able to use your computer, tablet, or smartphone to make calls. To use VoIP for customer service or CRM, needed equipment may include additional headsets, call recording systems, and phone adapters.
What is the difference between VoIP and landline phones?
VoIP and landline phones are different. VoIP is a cheap way to make phone calls, while landline phones use wires in your office for you to talk on the phone. VoIP is usually cheaper than landline phones for businesses and it comes in handy for remote meetings as you can make video calls too. VoIP has definitely taken over landline phones when it comes to business communication, as you don't need any additional hardware or phone lines to make VoIP calls.
What are the benefits of using a VoIP?
Using VoIP for your business has a range of benefits that make it a great choice for small businesses. Firstly, it's cheaper than using landlines and doesn't require any physical equipment to be installed in the office. Secondly, you can use VoIP to host meetings and webinars, which is especially useful for businesses that have clients and employees based in different locations. Finally, VoIP can be integrated into other business systems like customer support software, making it easier to manage customer service. All in all, VoIP supports businesses with very affordable and reliable phone calls and offers many added bonuses.
Here's an overview of the key benefits of VoIP solutions for businesses:
Cheaper than using landlines for businesses
No physical equipment required in the office
Ability to host meetings, webinars, and video calls over long distances
Can be integrated into other business systems such as customer support tools and CRM software
Offers reliable and inexpensive phone calls for businesses without sacrificing quality
Allows you to communicate from any place at any time
Methodology of our VoIP Review
We compared these 8 cheap VoIP services with the needs and constraints of small businesses in mind. We looked at key criteria such as cost, basic, and additional special features and had a look at reviews on trustworthy portals. When narrowing down your search for a VoIP service that your business can afford, keep in mind that cheap isn't always the best option. What matters is that you get the service that answers best to your individual needs and objectives while staying within your budget.
We always recommend going for a software that helps you scale your communications infrastructure as you grow, so that you don't have to switch providers too often and potentially have to pay for the same service twice. Depending on your industry, you might require specific features like call recording, international dial-in numbers, or integrations with other business software. In our review, we, therefore, included all features and functionalities that might interest businesses with smaller budgets while keeping scalability in mind.
As software tools evolve quickly these days, we recommend that you request a demo and/or test version and get in touch directly with the providers' teams to ask any questions you might have.
The most important tips for your further research at a glance:
Compare cheap VoIPs services with the needs of your business in mind.
Look for key features such as cost, basic features, and additional features.
Check reviews on trustworthy portals and keep your industry and business sector in mind.
Consider scalability when selecting a provider.
Request a demo or test version and get in touch directly with the providers' teams to ask.
Conclusion
VoIP can be a game-changer for small businesses looking to save on their phone bills without sacrificing functionality or call quality. Whether you're in need of a basic system or one that can handle more complex needs, there's a VoIP solution out there for you. Before you go off and sign up for one of these services, make sure to take some time to decide on the best deal. First off, when it comes to cheap VoIP service, don't be afraid to shop around and compare prices. Secondly, make sure you choose a provider that offers the features and integrations that your business needs. Finally, don't forget to take advantage of any free trials or demos to test out the service before committing. With the right solution, you can save big on your phone bills while enjoying all the benefits of a reliable communication system. Good luck and happy callings!
Best tools for you