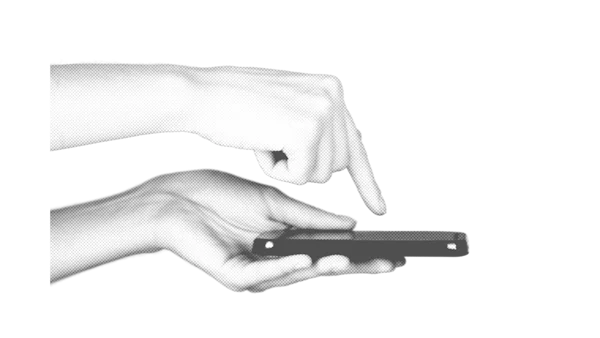 Your guide to VoIP integration
Businesses today increasingly rely on remote work and digital communication, as opposed to traditional phone systems.
VoIP (Voice over Internet Protocol) has emerged as a modern solution to streamline communication and enhance collaboration that goes beyond just making and receiving calls over the internet.
VoIP integration allows businesses to integrate phone systems with other tools and applications, such as video conferencing, chat, and email. In turn, your company can improve its communication infrastructure, boost productivity, and reduce costs.
Find out everything you need about VoIP integration and how to implement it successfully in your company.
What is VoIP integration?
VoIP integration refers to the process of integrating Voice over Internet Protocol (VoIP) technology into existing communication systems and workflows. VoIP technology uses the internet to transmit voice and data instead of traditional phone lines, offering a more cost-effective and flexible communication method.
Integrating VoIP with other communication systems, such as traditional phone systems or messaging platforms, can enhance your company's communication capabilities and improve workflow efficiency.
VoIP also improves overall user satisfaction, as it allows users to access and use multiple communication channels through a single interface.
When you choose VoIP integration as a communication solution, you choose the cost-effective route for your business. VoIP technology is often less expensive than traditional phone systems. Integrating it can help your business reduce its communication costs.
VoIP integration can also boost collaboration and productivity as it provides access to a range of features and tools, including, but not limited to:
video conferencing;
screen sharing;
instant messaging.
These features can help teams work together more effectively, no matter where they are located.
Why should I use VoIP integration for my business?
There are several reasons why you should use VoIP integration for your business. Here are some of the top reasons:
Streamlined communication
VoIP integration can allow your business its communication processes by combining various communication tools into one unified platform. With VoIP integration, you can connect your phone system with other tools such as chat, video conferencing, email, and customer relationship management (CRM) systems.
This integration allows your team to communicate and collaborate more effectively and efficiently, regardless of location. It also eliminates the need for separate communication tools and systems, saving your business time and money.
Enhanced collaboration
VoIP integration enables remote teams to collaborate more effectively by providing access to various communication tools on a single platform.
For instance, video conferencing can be integrated with chat and email, allowing teams to communicate and collaborate seamlessly without switching between different applications.
This enhanced collaboration can lead to more productive teamwork, better decision-making, and higher employee satisfaction.
Improved customer service
VoIP integration boosts customer service performance by providing agents access to customer information in one place. This information can include customer history, preferences, and previous interactions with the business. With this information at their fingertips, agents can provide personalized and efficient customer service.
With VoIP integration, your team gains access to features like call recording and forwarding, which can help your staff improve response times and reduce the number of missed calls.
Reduced costs
VoIP integration helps you reduce costs by eliminating the need for separate communication tools and systems. By consolidating all communication tools on a single platform, your business can save money on software licenses, maintenance, and support costs.
Additionally, VoIP technology itself is often less expensive than traditional phone systems, especially when it comes to long-distance and international calls.
Scalability
VoIP integration is highly scalable, making it ideal for businesses of all sizes. Whether you're a small business with just a handful of employees or a large corporation with offices around the world, VoIP integration can be customized to meet your needs.
The scalability of VoIP integration also means that you can add or remove features and users as needed, making it easy to adapt to changing business requirements.
Flexibility
VoIP integration is an incredibly flexible solution in that it allows you to customize your communication platform to meet your company's unique needs. For example, you can integrate specific communication tools while leaving out others.
VoIP integration can also be set up either on-premises or in the cloud, giving your business the flexibility to choose the deployment method that best suits its needs.
Mobility
With VoIP integration, your business can be more mobile, allowing your employees to communicate and collaborate from anywhere with an internet connection.
This mobility can be especially beneficial for remote teams, businesses with multiple offices, or employees who frequently travel.
Employees can take advantage of VoIP integration directly from their mobile devices to make calls, send messages, and participate in video conferences from anywhere, ensuring that they are always connected to their colleagues and customers.
Which VoIP integration software should I use?
There are many different VoIP integration software that you can choose from. Here are some top choices:
OpenPhone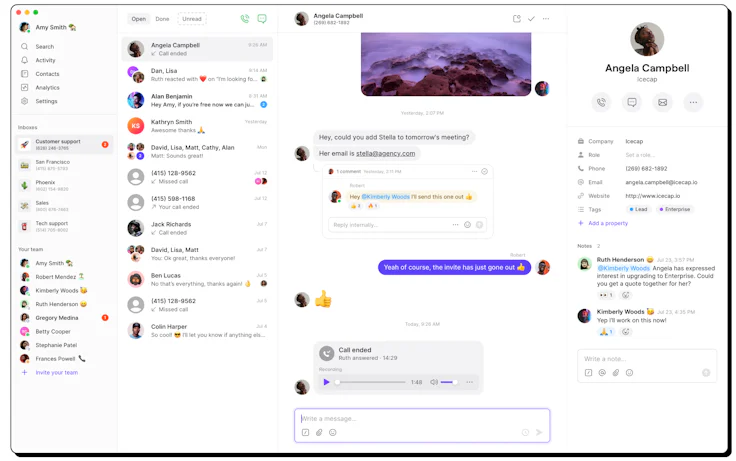 ​OpenPhone is a VoIP integration platform designed to help businesses of all sizes set up secondary phone numbers and streamline their in-house communication methods to manage all internal and external global calls and messages.
Features
Claim local or toll-free North American numbers.
Dedicated invoices.
Call logs, call recordings, and transcribed voicemails appear in one seamless conversation.
Customer properties and notes.
One shared address book.
Integrations with your company tools.
Automation functionalities.
Powerful analytics for trend forecasting.
Pros and Cons
Pros
Easy-to-use interface.
Fair pricing.
Cons
Slow to provide updates on Android devices.
Vonage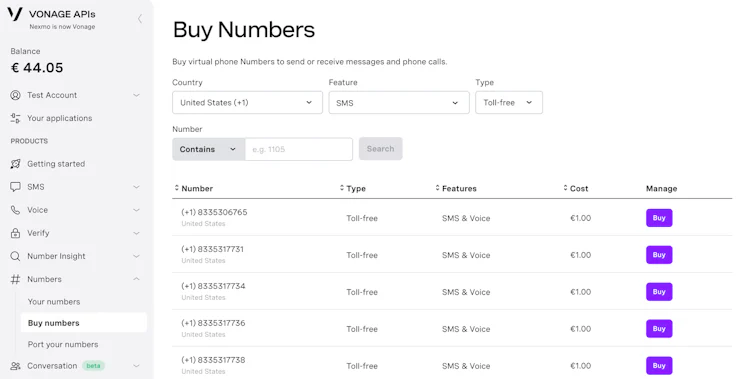 Vonage is a VoIP integration platform with a suite of voice, video, and messaging tools. The platform offers features such as VoIP phone systems, unified communications, video conferencing, team messaging, and more.
Vonage is known for its reliability and customer support. Its platform is designed to be user-friendly, allowing businesses to set up and manage their communication tools quickly.
Features
Click-to-Dial.
Paperless Fax.
Call Monitoring.
Local or Geographic Number.
Call Flip.
Virtual Receptionist.
Available for desktop and mobile.
Offers voice and video collaboration, plus chat.
Schedule meetings on the fly, right from your calendar.
Up to 200 attendees for training and webinars.
Record and share meetings easily.
Bandwidth prioritization.
Encryption.
Firewall optimization.
Congestion prevention.
Performance statistics.
Microsoft Teams integration.
Pros and Cons
Pros
Integration with Microsoft Teams.
Lots of features.
Easy-to-use apps.
Cons
Limited basic plan.
Hard to reach customer service team.
Add-on features are prices.
Ooma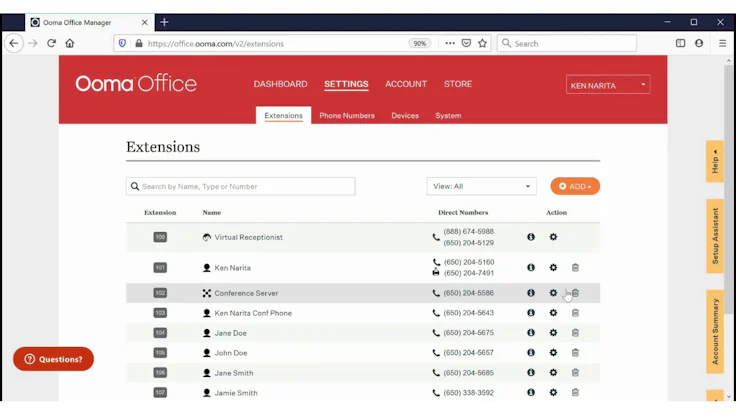 Ooma is a major VoIP integration provider that has been an industry leader for 15 years. With Ooma's VoIP integration functionalities, small- to large-scale companies can streamline communication and collaboration workflows and improve productivity.
Link your phone system to various applications like CRM, helpdesk, and marketing automation platforms to ensure efficient customer communication.
Ooma also provides features like automatic call logging, call analytics, and call routing to help businesses to optimize their customer service operations. Ooma VoIP integration enables businesses to enhance their customer experience by providing seamless communication across various channels.
Features
Multi-level virtual receptionist to automate incoming calls.
Call blocking to reduce spam calls.
Conference bridge for each user.
Extension dialing.
Toll-free number.
Remote access via the Ooma Office app.
Customized suite of features, including a call center platform, UCaaS, business software integration, and more.
Pros and Cons
Pros
Call forwarding is simple.
Easy to listen to voicemails through email inbox.
Cost-effective.
Cons
Setup is not always intuitive.
JustCall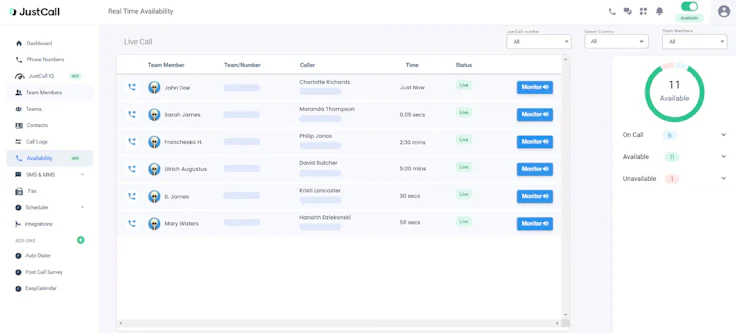 JustCall is a VoIP integration platform that helps businesses to manage their customer interactions seamlessly. With JustCall, you can make and receive calls from anywhere in the world with an internet connection. It offers a wide range of features, such as call recording, call forwarding, voicemail, and more.
JustCall also integrates with popular business tools such as Salesforce, HubSpot, and Slack, making it easy to manage your customer data and communication in one place.
Features
Cloud-based to make and receive calls from anywhere.
Call center dashboard for call routing and forwarding, and voicemail features.
Integrations with popular business tools for streamlined workflow.
Real-time analytics and reporting.
Send and receive text messages and MMS.
Affordable international calling.
Team collaboration features.
Pros and Cons
Pros
Easy to dial numbers from any website.
User-friendly interface.
Cons
Some users have expressed frustration with call lags.
Nextiva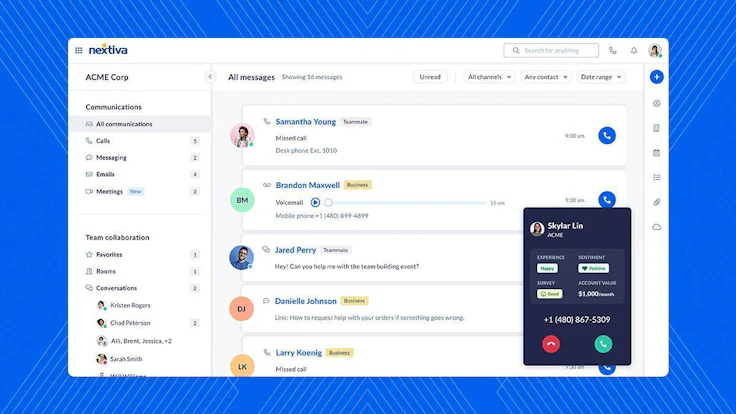 With Nextiva's VoIP integration capabilities, your business can enjoy a comprehensive voice, video, and messaging tool suite. Nextiva allows you to boost customer satisfaction via advanced features like VoIP phone systems, team messaging, video conferencing, and unified communications.
Nextiva simplifies communication and collaboration by integrating all the tools a business requires to communicate with its customers and team members.
Features
Auto-attendant.
Call reporting and analytics.
Interactive Voice Response (IVR).
Free local and toll-free numbers.
Audio and video conferencing.
Call encryption.
Voicemail to email.
Advanced call routing.
Call recording.
Call forwarding.
Click to call.
Mobile and desktop apps.
Enterprise-grade reliability.
Pros and Cons
Pros
Responsive customer service.
Easy to use.
Stable signal.
Cons
Basic integrations.
Adding contacts is not clear.
RingCentral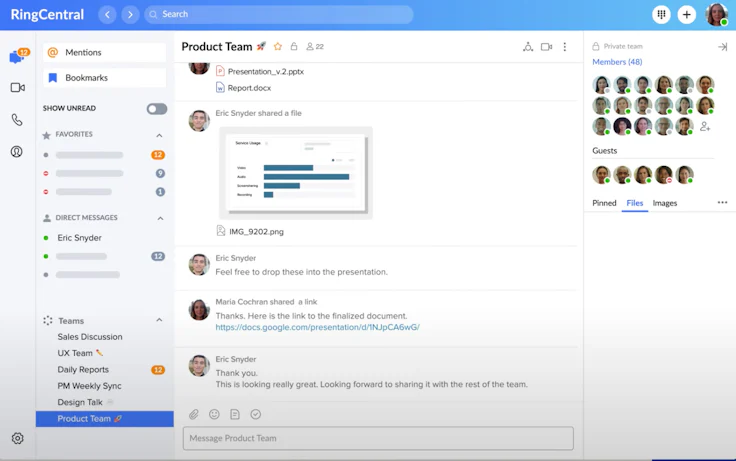 RingCentral enables businesses to connect with customers, partners, and teams from anywhere, on any device, via its VoIP integration platform. RingCentral offers a comprehensive solution for remote work and unified communication with a range of features such as voice, video, messaging, and conferencing.
Features
Voice calls and messaging.
Video conferencing.
Team messaging.
Online faxing.
Contact center.
Integration with over 200 apps.
Mobile app.
Admin tools.
Security and compliance.
Pros and Cons
Pros
Designed for companies large and small.
Unlimited number of users without adding servers.
Available in more than 40 countries.
Cons
Essentials plan is limited to 20 users and 100 toll-free minutes.
No video conferencing capabilities, certain integrations, or 24/7 technical support at entry level.
Kixie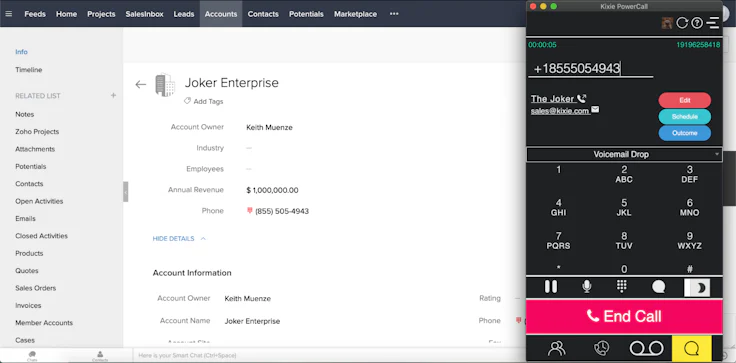 Kixie is a VoIP integration platform for small businesses that offers an intelligent auto-dialer and seamless CRM integration, allowing sales reps to connect with prospective clients instantly.
While Kixie excels in sales engagement and business messaging, it lacks some features like omnichannel services, internal collaboration tools, and monthly billing. Kixie's platform is suitable for companies looking to streamline their sales process and optimize customer engagement.
Features
Text messaging.
Call recording.
Click-to-call.
IVR auto-attendant.
Email support.
Ring groups.
Missed call alerts.
Live call board.
Sales leaderboard.
Reporting dashboard.
Call disposition logging.
New lead creation.
Onboarding resources.
Mobile app (iOS/Android).
Pros and Cons
Pros
Excellent customer service.
Easy user interface.
Robust CRM integration.
Cons
Pricing increases quickly depending on the functionalities you need.
Key takeaways about VoIP integration
VoIP integration is a modern solution that can revolutionize how businesses communicate and collaborate.
Businesses can enhance productivity, improve customer service, and reduce costs by consolidating various communication tools on a single platform.
VoIP integration also provides businesses scalability, flexibility, and mobility, making it ideal for businesses of all sizes and needs.
With its many benefits, VoIP integration is quickly becoming the preferred communication solution for businesses across all industries.
If you want to modernize your business communication and enhance collaboration, consider implementing VoIP integration today. With the right approach, VoIP integration can help your business become more efficient, productive, and successful.
Best tools for you