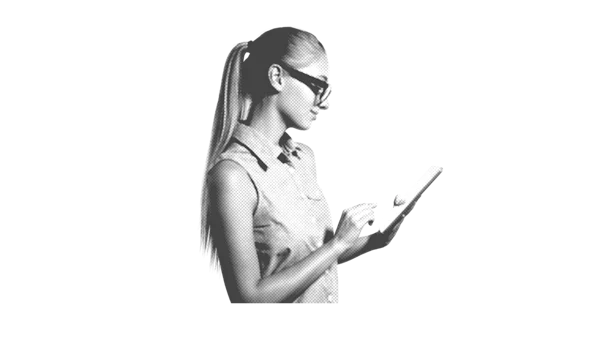 Mobile Workforce: What is it? Benefits of Mobile Workforce Management
An efficient mobile workforce is imperative for nowadays best working practices; it is what distinguishes a company from its competitors, whether they offer their employees flexibility and innovation at the time of work while guaranteeing productivity and efficiency. Offering the employee a valued working environment that goes beyond a paycheck.
So, what exactly is mobile workforce? Why use it? And most importantly What are the benefits?
Mobile Workforce Trends
Mobile workforce practices have grown exponentially throughout the years, every day we see new technologies being developed that simplifies the way we work and communicate with others. This is the main reason why companies incorporate an increase in their budget for new software, training, and standardizations each year:
According to an SWZD company survey on business plans:
44% have already or forecasted to accelerate digital transformation

30% plan to develop training aids to support remote employees

32% plan to connect employees using standardized, secure, and easy to use tools

36% plan to improve IT operations & systems performance
Establishing these new measures guarantees a successful employee mobile workforce, that in the end will lead to engaged, productive and satisfied employees, that feel taken care of and valued. This ultimately is what separates the best companies from their competition, their added value; the reason why these companies end up on the lists of "Top companies to work For", and increase their brand name recognition.
What is Mobile Workforce?
Mobile workforce are employees whose main workplace is not a physical office, but a remote location accessible from various types of mobile technology, being: phones, computers, tablets, etc. These technological accessories are fully equipped to comply with the workers' needs for a complete and efficient job.
Objective
The main goal of mobile workforce is to make the employee as productive and efficient remotely as if they were in a permanent physical location, like a regular office worker; meaning, they will have complete access to data, software, applications, etc. from anywhere they are located depending on the companies regulations.
Importance of mobile workforce
Mobile workplace is the top dog for companies best practices, because not only does it guarantee a business continuance if there are any external causes that may harm its employees or overall functioning, it also:
reduces maintenance costs
saves time,
opens a new door for international expansion.
Benefits of effective mobile workforce management (MWM)
Increase Diversity
Seeing as mobile workplace allows employees to work from anywhere, the company is able to create an open search on recruiting, enabling businesses to broaden their searches internationally in order for a more diverse and culturally enriched environment.
Business Continuity
Total mobility ensures companies working continuity when being faced with external factors that may greatly affect a dependant office working environment. These are best practices that can save companies from major profit loss and overall customer satisfaction by guaranteeing the delivery of products and services when the client most needs it.
Better Customer Service
By guaranteeing business continuity, the company ensures unfailing customer service, allowing them to reduce their response time, and increase customer loyalty thus establishing a long-lasting relationship with clients.
Cost Saving
As most or all employees work remotely, maintenance and real estate costs are reduced. Seeing as companies' utility bill will be reduced or eliminated, overall costs will be in an optimal position, allowing companies to use this money for other investments
Better Work/Life Balance
As employees reduce their commute time and have more time at home, this offers them an improved work/life balance where they get to be productive while having more time for self-care; ultimately leading to more motivated employees.
Opportunity of International Expansion
By increasing diversity, it expands the recruitment process allowing for a more cultural workforce that can offer a more global perception of the company; opening new doors for easy company expansion and product positioning.
Challenges of a non-effective Mobile Workforce
Implementing a mobile workforce in a company comes with several challenges that the management area must take into consideration in order for a good execution of functions. These challenges can all be fought with the integration of MWM tools, that will structure and simplify the following challenges:
Workers Communication
Because employees work remotely, they don't have the ability to easily stand up and go talk to their coworkers face to face when needing information, sometimes leading to miscommunications and in the end bad results.
This is why for an effective mobile workforce it is imperative to exercise good internal communication by the use of helpful MWM tools that will simplify and optimize the way employees exchange information.
Non-user friendly platforms
Companies must understand that not every employee is tech-savvy or doesn't easily manage different MWM platforms, furthermore, it is of no use for an interface to have numerous functionalities if the employee won't use half of them. This is why some employees tend to get overwhelmed and not perform as efficiently as others, on some occasions making mistakes and damaging their productivity, decreasing employee satisfaction.
In this case, it is very important to offer program training every certain time, in order for employees to feel empowered and easily adapt to software changes and overall platform management; furthermore the company most try to simplify the use of different complex platforms by integrating a user friendly all in one system, like Lastpass that becomes a secure password vault for different platforms management in one tool.
This tool enables employee total domain over working remotely, guaranteeing accessibility, and overall efficient work processing.
Tracking employee progress
This is one of the challenges where employers must be more careful, because an effective employee process tracking guarantees correct project management that will eventually lead to determining if a company's goals are going to be achieved.
Effective employee tracking processes can be handled by the use of appropriate MWM tools that easily track employees process progress in real-time while offering data analysis tools and meetings interface for an integrated all in one platform.
MWM for companies best practices
In general, implementing an effective mobile workforce as a management style can bring numerous benefits for a company's best practices, it not only maximizes profit, it also allows companies to be continuous despite external causes. All these benefits enable businesses to have an added value to their customers, building brand loyalty, and overall customer satisfaction, which separates top companies from their competition.
It is important to understand this type of management comes with different challenges that if not taken into consideration, can lead to inefficient employees and unachievable objectives, because of this, managers must keep track of their employees functions, effective communication, and overall group connection to guarantee the correct implementation of mobility workers. However, it is important to understand that the use of MWM tools is imperative for the correct functioning of this type of practice.
Best tools for you