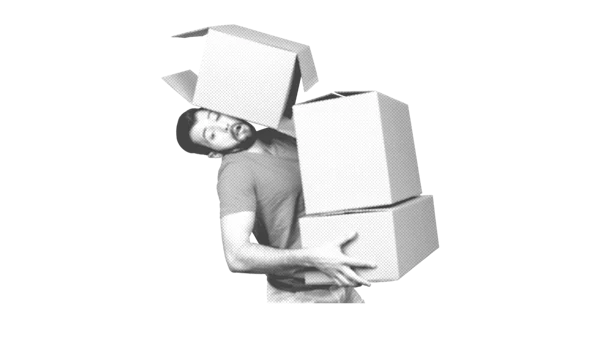 Efficient Sales Order Processing for Higher Customer Satisfaction
Sales order processing from start to finish is crucial for all aspects of the business. A successful orchestration of order execution is essential to ensure that the customer receives the ordered service on time. It promotes higher customer satisfaction and is a trigger for revenue recognition. It is also an important factor in reducing operating costs associated with late orders.
Sales order processing: definition
Sales order processing begins when a customer places an order and ends when he receives his package or service. It enables a company to coordinate the entire execution process - from order entry, inventory and delivery transparency to service availability. The workflow involved can vary according to the needs of a company. Steps in the sales order processing include:
Placement
The customer places the order using an automated form. A member of the sales team checks the information and confirms the order.

Management of the stock (inventory management)
Stocks are monitored as they fluctuate with the company's requirements.

Fulfillment
A warehouse employee confirms the shipping details, creates an invoice, and executes the order - picking, packing, and shipping.
Good sales order processing is essential for the success of a company. A single processing error can affect the entire supply chain and affect sales.
Therefore, customer services must be carried out with precision, rigour, and reliability. Whether you are part of a customer service team or the only one responsible for this task, you must have the best possible focus to avoid making mistakes and satisfy the customer. Good management of customer orders enables you to:
identify urgent orders and thus meet the customer SLA (Service Level Agreement),
track the number of orders to be shipped, which allows logistical transparency,
handle every order professionally, error-free, quickly and easily,
avoid delays in orders (and their impact on actual sales),
gain time for additional sales for the teams,
keep strategic customers in focus.
This increased reliability of customer orders is the first step towards improving the overall order-to-cash (O2C) cycle. In fact, a correctly entered order means fewer billing disputes and fewer customer complaints.
What are the different types of sales orders in order management?
Cash sales – this type of order means that the buyer makes an order, and then picks it up and pays for it in cash.
Rush order – this type of order must be executed on the same day the order is received. It should be completed faster than a normal order.
Scheduling agreement – this is a long-term agreement between a customer and a supplier. It indicates the details of the quantity of the products which will be delivered in a specific time period.
Third-party order – this type of order means that delivery will be executed through a third-party vendor.
The Sales Order Processing Workflow
Step of the order processing
Arising tasks
Classically responsible department
New orders
Receipt of a customer order, by phone, by mail, or by electronic order form
Sales
Verification of the customer order
Entry of the order and, if necessary, credit check
Accounting
Order confirmation
Sending of an order confirmation, internal recording of customer data, appointments, payment, order content
Sales

Marketing

Accounting

Order processing
Placing of orders to warehouse, production or external service providers, scheduling in production and logistics plan
Warehouse

Purchasing

Production

Order control
Order tracking, control of deadlines, progress of work, keeping in contact and exchange with client
Controlling

Production

Sales

Delivery
Preparation of shipping documents, packing of the order, shipping or delivery of the order
Sales

Logistics

Invoicing
Issue of the invoice, control of the receipt of payment
Accounting
Customer Service
CRM measures
Marketing
What is an order management system?
The sales process can be described by a sequence of logically and chronologically related actions that form a business transaction. The scenario of these actions forms the model of the business process of sales.
Order management affects virtually all systems and processes in a supply chain. In most companies, order management is performed outside the organization. Companies involve various partners that provide kitting, packaging, or distribution services. This can often lead to reduced data transparency and loss of control over orders. As a result, the costs of non-automated, error-prone order executions, and delivery processes increase.
Order management systems are essential for successful, efficient warehouse operations. OMS (Order Management System) is a digital management of the life cycle of an order.
Do I need sales order processing software?
Special order management software allows sales order automation, unites the work steps from the various company departments into a single process, and monitors compliance and execution. All the order information is bundled and the sales order documents can be called up at the click of a mouse. This results in time savings and optimum capacity utilization within the company. Similar to order management systems, ERP systems also create a holistic view of the company.
Best tools for you