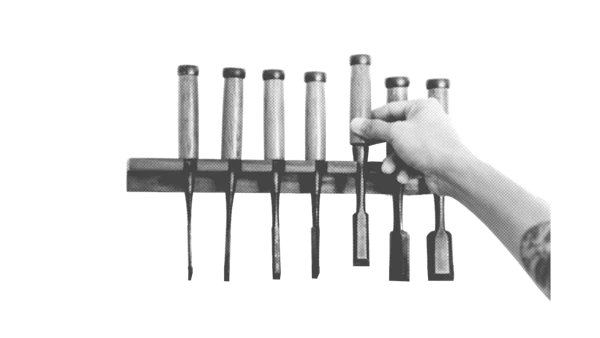 Your Guide to the Best Software Tools for Project Scheduling

Have you considered that increasing productivity and efficiency can rival the value of increased sales? One way to increase efficiency is to upgrade from manual practices to software tools for project scheduling. This simple step streamlines collaboration, holds projects on track, and keeps stakeholders informed on progress.
We're gearing up to analyze the best tools for project scheduling software. We'll run through the three primary schedule types and explore the benefits of using tools for project scheduling for optimal outcomes. Then, we'll guide you through a hand-picked selection of the top tools.
Let's do this!
Project Scheduling: Cornerstone of Successful Projects
Project scheduling is critical to project management, detailing milestones, activities, and deliverables from start to finish. Schedules also link timelines to resource allocation, including labor, materials, and capital investments.
Project scheduling develops timelines to move projects to completion and provides:
A visual representation of project activities.
Sequential relationships between tasks.
Overall path to project completion.
Whether handling one or juggling multiple projects, scheduling is vital to maintain everything running on time.
Master, Milestone, and Detailed: Essential Planning Schedules
The three principal types of project schedules are the Master, Milestone, and Detailed schedules.
Master Schedule: This great roadmap outlines a project's key components, stages, and timelines. The Master Schedule provides an at-a-glance view of progress, making it ideal for sharing with key stakeholders and leadership. It serves as a strategic tool for planning, coordinating, and monitoring the overall project execution, including all its subprojects and their interdependencies.
Milestone Schedule: The Milestone Schedule focuses on significant events in a project. Milestones mark the end of a phase, the delivery of a key asset, or the achievement of a specific goal. Project teams use a Milestone Schedule to track progress, manage, and keep stakeholders informed about high-level developments. This tool steers teams toward the essentials, highlighting what must be accomplished for the project or a phase of the project to be deemed successful.
Detailed Schedule: As the name suggests, Detailed Schedules pack in every bit of information regarding a project. From activities and their sequence to dependencies, durations, and allocated resources, this plan is the bedrock for day-to-day project execution. Project managers and their teams rely on a Detailed Schedule to grasp the specifics of tasks, understand their assignees, and pinpoint deadlines.
Choosing the best type of schedule depends on your project's size, complexity, and level of information required by all stakeholders. Creating and managing these schedules can become effortless with the right project scheduling software.
Tools for Project Scheduling Drive Business Success
The advent of project scheduling software has streamlined project management. Let's unpack how project scheduling software can supercharge your project and drive business success.
Efficiency: Software tools automate many of the manual tasks involved in project scheduling, saving valuable time. They quickly adapt to changes, making rescheduling and reallocating resources a breeze.
Accuracy: Automated calculations and visual timelines in software project scheduling tools significantly reduce the likelihood of errors.
Collaboration: Modern scheduling tools like task assignments, comment sections, and file sharing invite communication, collaboration, and update everyone on project progress.
Resource Management: A comprehensive view of resource allocation and usage ensures resources are used optimally and minimize waste.
Risk Management: Scheduling tools help identify potential risks and bottlenecks in the project timeline and address them proactively.
Reporting: Advanced tools offer robust reporting and analytics capabilities, providing insights into project performance.
Key Features of Tools for Project Scheduling
Project scheduling software comprises features designed to streamline project scheduling and boost productivity. Here are some characteristic features you can expect to find:
Task Management: Create, assign, and track tasks, ensuring everyone knows who's responsible for getting what done.
Timeline Views: Whether a Gantt chart or a calendar, these visual timelines make it easier to understand task sequences, dependencies, and the overall project timeline.
Resource Allocation: Assign resources (like team members or equipment) to tasks and monitor their usage to ensure optimum utilization.
Collaboration Tools: Features like in-app messaging, file sharing, and comment sections encourage team communication and collaboration.
Reporting and Analytics: Comprehensive reports and dashboards give a quick overview of the project's progress and performance.
Integrations: Many project scheduling tools integrate with other third-party apps to provide a more seamless workflow.
Customizability: The ability to customize a tool to suit your project's specific needs is a vital feature. This flexibility might include creating custom fields, workflows, and views.
Every project is unique, and the best scheduling tool for your business will depend on your specific needs and circumstances. Coming up, we'll compare some of the best tools in the market to help you make an informed choice.
Best Software Tools for Project Scheduling
Here's a look at some of the top tools for project scheduling.
Monday.com
In the arena of project scheduling tools, monday.com stands as a trailblazer. With a flexible platform adaptable to many industries, monday.com transforms complex projects into visually intuitive workflows.
Monday.com shines with its plethora of features, designed to simplify and streamline project schedules:
Visual Project Planning: Projects take shape visually through Gantt charts, time tracking, and Kanban boards. Effortlessly map out dependencies, milestones, and due dates to maintain alignment with your team.
Collaboration Tools: Foster real-time collaboration across your teams. Members can comment, share files, and update task status on the platform, making remote work as efficient as being in the office.
Automation: Save time and reduce the risk of human error by automating repetitive tasks and workflows.
Integrations: The platform integrates seamlessly with numerous popular tools like Excel, Google Calendar, Slack, and Dropbox, making it an all-encompassing solution for your project scheduling needs.
monday.com offers four pricing tiers offering varied features starting at the $8 user/month tier. They provide a limited free plan, ideal for freelancers and individual professionals, and a 14 Day free trial on their Pro plan.

The most intuitive platform to manage projects and teamwork
Learn more about monday.com
Celoxis

When it comes to balancing sophistication with usability in project management tools, Celoxis takes the crown. Its powerful scheduling capabilities and robust reporting features transform project management into a seamless and efficient process. Designed for businesses of all sizes, it's an all-in-one solution that streamlines your workflow, allowing you to focus on what truly matters.
Celoxis packs a host of offerings designed to maximize efficiency and execution:
Advanced Scheduling: Celoxis takes the complexity out of project schedules. The ability to handle interdependencies, constraints, and even scenarios involving multiple projects ensures your plans stay on track.
Gantt Charts: Make sense of your project timelines with detailed Gantt charts. Visualize your project's progress, check dependencies, and monitor task completion, all at a glance.
Resource Management: Strike the perfect balance in resource allocation with Celoxis. Avoid overloading, identify bottlenecks, and ensure optimal utilization, leading to increased productivity.
Advanced Reporting: Custom reports and dashboards let you precisely track your project's performance. Get insights into critical metrics, spot trends, and make data-driven decisions.
Celoxis provides just one plan at $22.50 user/month. However, it offers a 30-day trial to test drive the software before committing.

The All-in-One Project Management Solution
Learn more about Celoxis
Resource Guru
Simplicity, power, and user-friendliness are the cornerstones of Resource Guru. Known for its dynamic resource management and scheduling capabilities, it streamlines the intricate processes involved in project management. Its easy-to-navigate interface allows teams of all sizes to plan, collaborate, and track progress efficiently, making it a top choice for businesses seeking to optimize resource management strategies.
Resource Guru's unique feature set elevates it from other scheduling tools:
Resource Scheduling: Resource Guru clarifies your planning process, allowing you to schedule resources effectively and identify potential bottlenecks.
Leave Management: By tracking team availability, Resource Guru ensures you're always on top of your staffing needs. It allows for seamlessly integrating leave schedules into your overall project timeline.
Insightful Reports: With powerful reporting features, you can monitor resource utilization and project progress, gaining valuable insights that drive informed decision-making.
Team Collaboration: Facilitate better coordination within your team. Share schedules, leave notes, assign tasks, and keep everyone on the same page.
Starting with a free trial allows you to fully understand Resource Guru's features before committing financially. Following the trial, paid plans start at a highly competitive $4.16 user/month.

Resource Management: Real-Time Optimization & Customization
Learn more about Resource Guru
Airtable
Airtable, a flexible and intuitive project management tool, has carved out a niche with its unique hybrid interface combining database power with spreadsheet simplicity. This groundbreaking approach to project scheduling and management breaks away from traditional methods, making Airtable an attractive option.
Airtable's notable features make project scheduling effortless and highly customizable:
Grid View: The familiar spreadsheet-like interface simplifies data entry and modifications, enabling seamless management of your project details.
Multiple Views: Airtable's versatility shines with its ability to switch between grid, calendar, kanban, gallery, or form views, enabling you to view and interact with your project data in the way that suits you best.
Automation: Airtable boosts productivity by automating repetitive tasks. Set triggers for automatic updates or actions, reducing manual effort and improving accuracy.
Integrations: It's crucial for your project management tool to play nice with your other apps. Airtable smoothly integrates with popular apps like Google Drive, Slack, and more, enhancing its functionality and compatibility.
While Airtable offers a comprehensive free version, its paid plans unlock even more potential. Starting at a competitive $10 user/month, these plans provide increased records per base, extended revision history, and other advanced features.

Project Management Software
Learn more about Airtable
Wrike
Wrike is a dynamic, comprehensive platform that adapts to your business needs and scales as you grow. Whether you're a small business just starting or an established enterprise managing complex projects, Wrike's robust feature set ensures you have all the tools you need to succeed.
Wrike offers a host of impressive features that streamline project scheduling and management:
Interactive Timeline: Wrike's Gantt chart timeline allows you to easily plan, visualize, and adjust project schedules. It also displays dependencies, identifying which tasks might impact others easily noticed.
Resource Management: Wrike provides visibility into team members' capacity, thus balancing workloads and preventing the overburdening of team members.
Collaboration: Wrike fosters real-time collaboration, allowing teams to discuss tasks and projects on the platform. This feature helps ensure everyone is on the same page and accelerates decision-making.
Advanced Analytics: With Wrike, you can monitor project performance, identify trends, and glean actionable insights that inform strategic decisions.
Wrike provides several flexible pricing options, including a free version ideal for small teams. Paid plans start from $9.80 user/month.

Versatile project management software that aligns teams
Learn more about Wrike
Zoho Projects
Zoho Projects is more than a project scheduling tool; it's a comprehensive solution seamlessly integrated within the Zoho suite of business applications. This feature-rich platform offers many tools that enhance collaboration, streamline task management, and provide detailed insights into project performance. Whether you're managing a small team or coordinating large, complex projects, Zoho Projects facilitates smooth execution from start to finish.
Zoho Projects packs an array of impressive features:
Task Management: Manage your project tasks effectively. Assign tasks, set dependencies, track progress, and get a clear overview of your project tasks. You can even set priorities and deadlines to keep your team focused.
Gantt Charts: With Zoho's interactive Gantt charts, you can visualize your project timeline, adjust schedules, and see the relationships between tasks.
Time Tracking: Keep track of billable and non-billable hours, ensuring accurate invoicing and productivity measurement. Zoho Projects even supports manual time logging and automatic timer for precision.
Collaboration: Promote effective communication and collaboration within your team with Zoho's built-in forums and chat functionality. Share ideas, discuss tasks, and make decisions in real time.
Zoho Projects offers a free version with basic functionality. For more advanced features, paid plans start at $5 user/month.

Simplify Project Management and Increase Productivity
Learn more about Zoho Projects
Paymo
As businesses grow, the need for practical management tools becomes more apparent. Paymo is such a tool, offering an all-in-one solution that marries project scheduling, time tracking, and invoicing into a seamless platform. Paymo caters to a wide array of professionals, including freelancers, small business owners, and larger organizations, helping them to streamline their workflow, track productivity, and ensure accurate billing.
Paymo comes with a multitude of dynamic features that enhance project scheduling:
Kanban Boards: Manage your tasks with a visual workflow. Kanban boards allow you to track the progress of tasks across different stages, making it easier to identify bottlenecks and manage workload effectively.
Gantt Charts: Plan your project timeline, set dependencies, and monitor project progress with interactive Gantt charts. They visually represent your project's life cycle, helping you keep everything on track.
Time Tracking: Paymo's precise time tracking tool lets you record time spent on tasks. This feature helps users fine-tune productivity and is crucial to client billing.
Invoicing: Bill your clients directly from the platform. Paymo lets you create professional invoices, simplifying the billing process and ensuring timely payments.
Paymo offers flexible tiered pricing. Its three robust paid plans start at $9.95 user/month, in addition to a limited-feature free version.

Fully featured platform to help teams work better together
Learn more about Paymo
Hive
Hive is more than a project scheduling tool; it's an end-to-end solution designed to simplify collaboration, streamline workflows, and improve productivity. Whether you're coordinating a small team or managing complex projects across departments, Hive's robust features and intuitive interface make it ideal for businesses of all sizes.
Hive boasts an array of impressive features designed to optimize project scheduling and management:
Project Layouts: With Hive, you can choose between different project layouts such as Gantt, Kanban, table, and calendar views, offering flexibility to manage your projects in a way that best suits your needs.
Action Cards: Hive's action cards allow you to create, assign, and track tasks efficiently. You can include all relevant information, such as attachments, deadlines, labels, and comments, within these cards.
Collaboration: Hive is focused on real-time collaboration, allowing team members to share files, discuss tasks, and make decisions right within the platform. This seamless communication helps keep everyone on the same page and accelerates project execution.
Analytics: Hive Analytics provides a suite of data visualization tools to help you monitor project progress and team productivity. You can make data-driven decisions more confidently with customizable dashboards and automated reporting.
Hive presents a straightforward pricing structure. A free version is available, suitable for light project management for small teams. It even comes with storage. Paid plans are $12 user/month but offer extensive extra features.

Business Workflow Software
Learn more about Hive
Trello
Sometimes, simplicity is key to effective project scheduling, and Trello embodies this. With its intuitive card-based design, Trello is a favorite among teams seeking a simple yet powerful tool to organize and manage projects. Its flexibility suits diverse industries, including startups, established corporations, education, and nonprofits. Trello's visual approach to project management helps teams see the big picture while keeping track of intricate details.
Trello's features go beyond its simplicity, offering functionality that enhances project scheduling:
Boards and Cards: Trello's signature offering is its visual boards and cards. Organize projects, tasks, and ideas visually, facilitating clear understanding and efficient task management.
Checklists: Trello's checklist feature offers a powerful tool to decompose tasks into bite-sized portions. It is an effective mechanism for monitoring progress and safeguarding against overlooking crucial steps.
Power-Ups: Trello's power-ups enhance the platform's functionality, enabling integrations with popular tools like Google Drive, Slack, and more. These integrations make Trello even more powerful, consolidating your work in one place.
Automation: Automate repetitive tasks with Butler, Trello's built-in automation tool. Butler can handle tasks like moving cards between lists, assigning tasks, and updating due dates, helping you save valuable time and focus on what truly matters.
In addition to its free version, Trello offers paid plans starting from $5 user/month, providing advanced features and integrations for teams needing more from their project scheduling tool.

Innovative and Collaborative Project Management Tool
Learn more about Trello
Asana
In the competitive world of project scheduling tools, Asana is a powerful and versatile platform designed to help teams maintain focus and organization. Whether you're a small business managing internal projects or a multinational corporation coordinating complex initiatives, Asana offers nearly everything needed to streamline workflows and improve productivity. Known for its clean, user-friendly interface and ability to handle diverse project types, Asana is a top contender.
Asana's toolkit is rich and versatile, offering a range of capabilities that cater to different project needs:
Task Management: At its core, Asana is about efficient task management. The platform empowers you to designate tasks, establish deadlines, append descriptions, attach files, and break tasks into manageable subtasks. Asana also meticulously records each task's history, shedding light on progress and fostering streamlined communication.
Timeline: Asana's Timeline feature enables you to visualize your project schedule. You can map out your plan, set dependencies, and adjust as needed, all within a visually intuitive layout.
Automation: Asana enhances efficiency with its automation capabilities. Set up rules to automate routine tasks, eliminating the need for manual work and reducing the chance of errors.
Reporting: With Asana, monitoring your project's performance is easy. Its reporting features enable you to track progress, analyze performance, and gain insights that help you make informed decisions.
Asana offers a free version suitable for small teams and simple projects. For those needing more advanced capabilities, paid plans start at $10.99 user/month.

Project, task, and work management software
Learn more about Asana
The Last Word: Tools for Project Scheduling
The right software tools for project scheduling can be an instant upgrade for managing your company. It transforms how you schedule, control, and execute projects, increasing efficiency and productivity. We've explored a bunch of tools, from monday.com's customizability to the simplicity of Trello. Each has its strengths and pricing plans to meet the different needs of companies, big or small.
Consider what features matter most to you, take advantage of free trials, and select the one that best fits your requirements today.

Happy scheduling!
Best tools for you