About sevDesk
With sevDesk, office admin & accounting is finally made easy. Create invoices
and quotes, manage your customers and do the accounting. Take your office
with you wherever you go with the sevDesk app and digitise documents easily.
Invoicing
Create invoices as they should be: select the customer, fill in the line items,
send, finished. Use your own layout or browse our templates. To see which bills
have been paid, you can simply connect sevDesk to your bank account.
Accounting
Documents can be digitised using the app or drag & drop – sevDesk recognises
the data on your documents using intelligent algorithms. Make the switch to
online bookkeeping in 2017. Easy, fast and no need for lever arch folders.
Online Banking
Just connect your sevDesk account to your bank account. Once you have linked
your account, incoming payments are automatically assigned to the appropriate
invoice so you can see straight away which invoices are still pending.
Many more features
Business Reports
Recurring Invoices
Customer Management
Warehouse Management
Document Management
API Interface
Account access for your accountant
Cash book
Integrated dunning process
Sign up for your free trial now!
Editor: SEVENIT
sevDesk demo and screenshots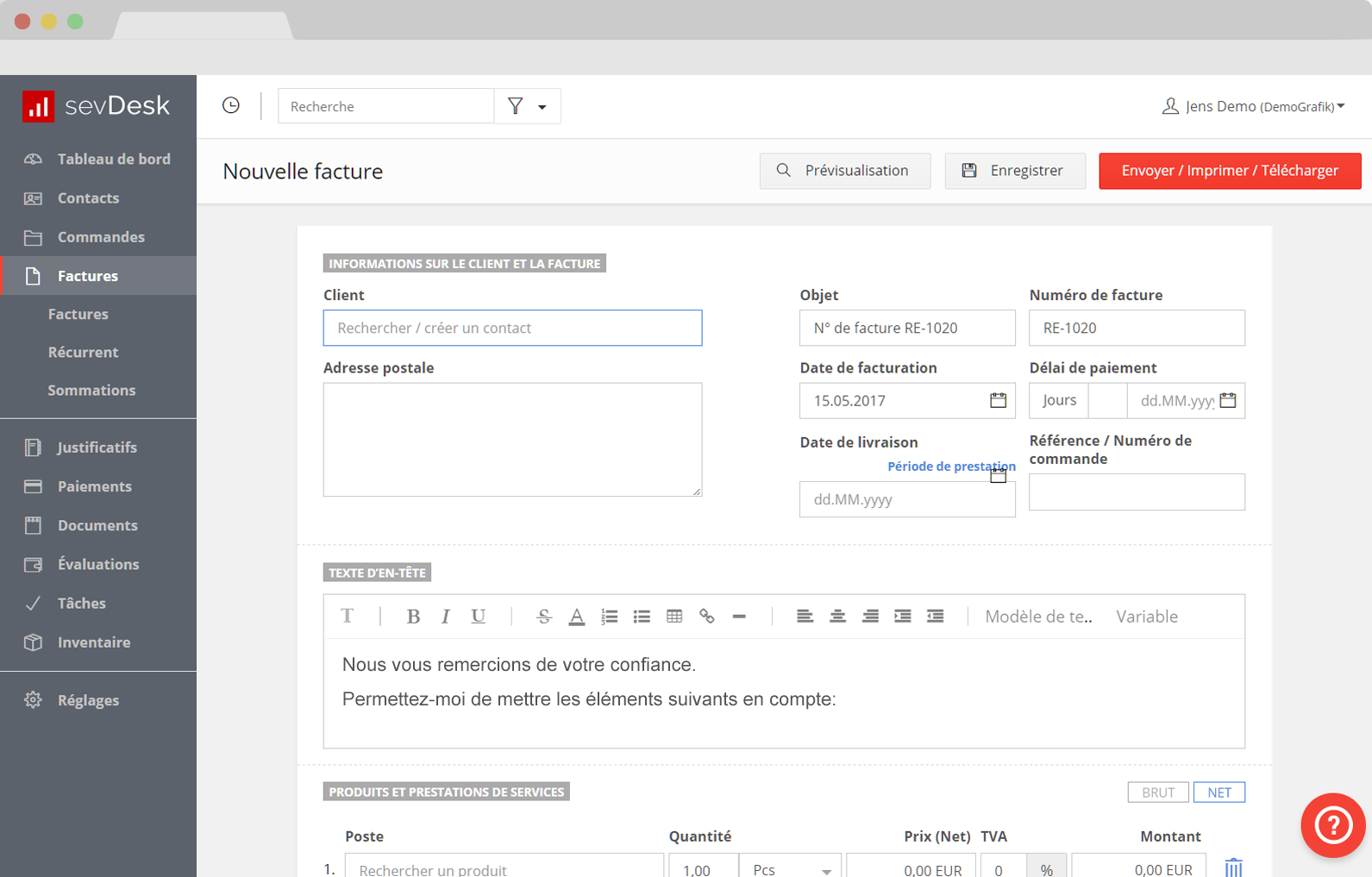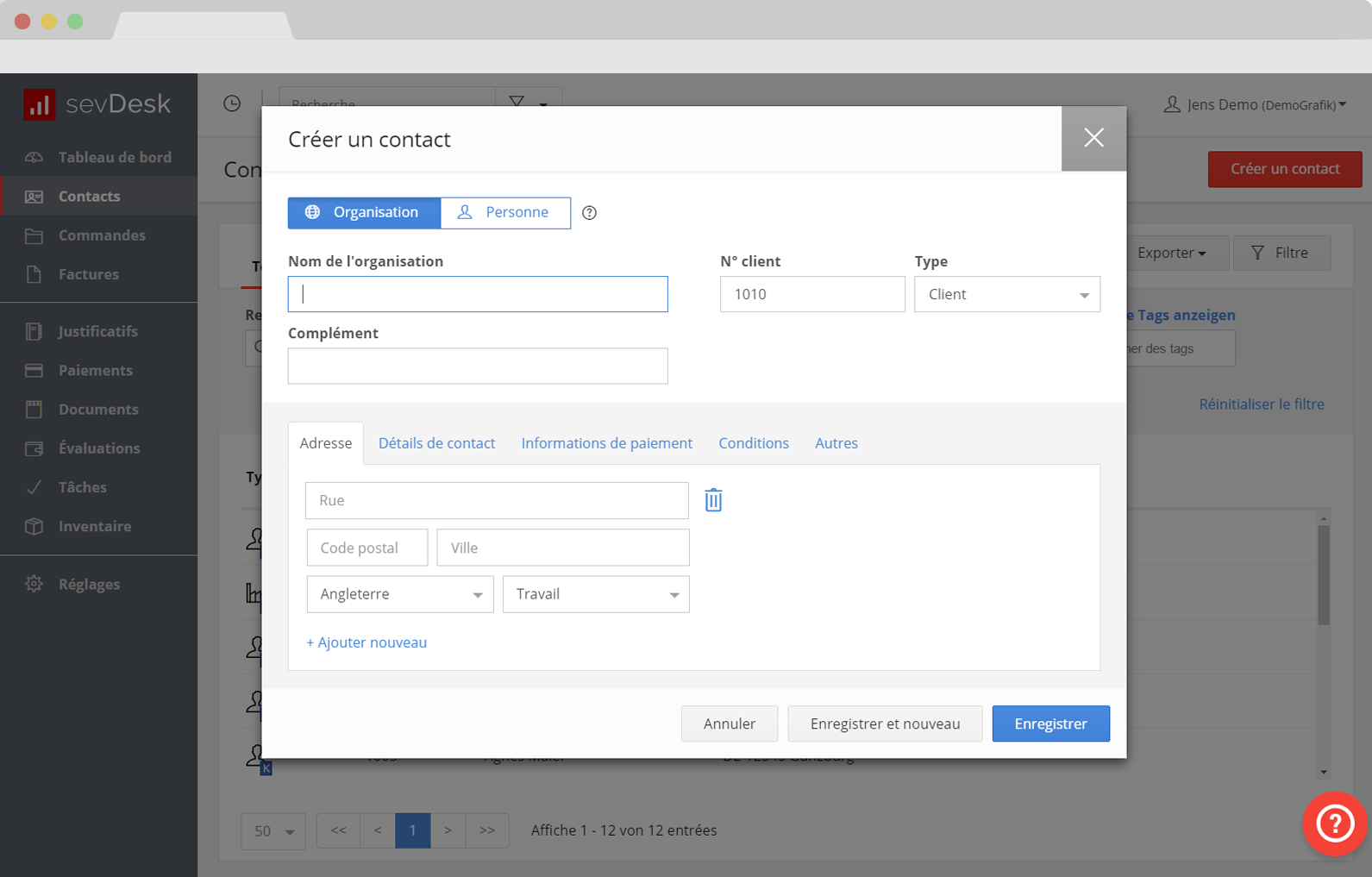 sevDesk customers
No customer reference