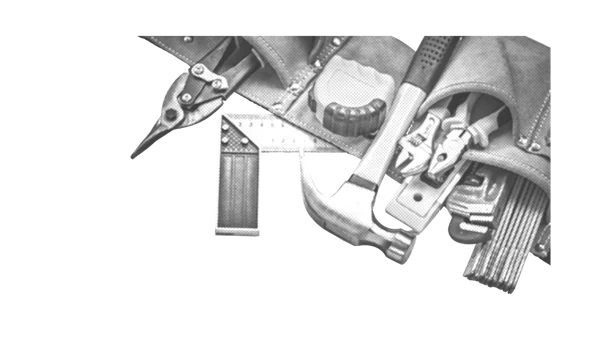 Stress-free project planning thanks to the best project management app!
A task management tool that can assist monitor tasks, collaborate, and keep everyone in the loop is even more crucial now that so many teams are working remotely. You can have the freedom you need to handle tasks, interact with stakeholders, and keep your project visible with the help of a project management app.
You can maintain project organization, handle tasks more easily and guarantee timely and cost-effective completion with the correct app.
A project management app enables the management of corporate initiatives on a single platform. It guarantees that each project's progress is visible inside a single integrated system. Some of the important functions include assigning tasks to team members, checking the progress of the job, and monitoring the deadline.
What is a project management app ?
There are many various project management approaches available. Depending on the needs and concerns of the team, what works best for one team could be a nightmare for another.
Project management tools are made to help a person or a team successfully organize and manage their projects and activities. Using tasks, subtasks, folders, templates, workflows, and calendars, project management solutions let you organize and assign work in one location.
To track projects at a higher level and identify how each project interacts with the others, program management software needs additional functionalities. So, which project management tool is ideal for your company?
All companies require solutions to handle clients and the challenging billing and invoicing process. Their duties will be made considerably easier by implementing project management software that can keep up with their particular needs.
Project management software functions
Project Planning
The project planning tools are a fundamental component of any project management software. You are determining what needs to be done during this stage of the project. This feature enables you to see how the parts of your project fit together and maintain progress as things change.
It frequently takes the shape of a Gantt chart, schedule, or calendar. By identifying important activities and deadlines, the project planning capabilities enable you to define project goals, milestones, and objectives.
To encourage natural discourse about the project's progress and to keep the project moving forward, communication elements are essential. The project team has clarity regarding the status of the job thanks to communication tools that enable real-time and asynchronous dialogue. The team can use communication tools to mention coworkers, other tasks, or projects to keep everything connected and comment directly on a job to specify exactly what needs to be done.
The project team can track time and expenses by using time tracking tools, which can be divided into tasks or subtasks. This makes sure that everyone is held responsible for their timekeeping and enables project managers to successfully control the project's budget and costs.
Scheduling and preparation
The top online project management tools allow for work delegation, deadline setting, and priority setting. Another requirement for PM software is the ability to schedule and organize meetings using a shared team calendar. Setting priorities for jobs is quite beneficial anytime pressing issues arise. You may easily make room in your planned schedule by employing a planning tool with pre-set time slots.
The top project management tools offer contact lists, calendars, and file sharing capabilities. If at all possible, pick a software program that enables the creation of public team dashboards. A messenger app has been integrated by several software vendors inside the project management application.
Spreadsheets frequently have errors. You may now view all the details about your project in one location. This indicates that you can quickly access it and share it with your colleagues. Finding data pieces doesn't require switching between different spreadsheets. Not all PM tools come with invoice automation or customer relationship management (CRM).
Budget management for the project
The bigger the project, the more expenses you will need to track and manage. The use of an Excel spreadsheet is not a viable choice for effective expense management. You receive weekly and monthly updates on your project spending from the best project budgeting software. Utilize time tracking software to keep track of the time spent on tasks, then use the information to streamline the billing process.
Best free and paid project management app - Top 8
1. Asana
What is it about
Over 126,000 people use the project management software Asana, which has a market value of over $5 billion. Team members can re-visualize and improve project workflows with the aid of a variety of tools available on the company's cloud-based platform.
Asana can automate routine business operations, connect crucial data from external applications, and maintain communication between remote team members. Anyone can easily import project data using Wufoo, an email, or a CSV file. Additional instructions for importing data from apps like Airtable, Google Sheets, Monday.com, Trello, Smartsheet, and Wrike are provided by Asana.
You can view tasks on your work calendar, an Asana calendar, or both. You can better plan, see timelines, and meet deadlines by using a Gantt-style view of task and project deadlines.
Features
For you and your team, divide the task into digestible chunks.
Divide a task into manageable pieces, or outline extra actions needed to finish a larger work.
Give jobs a distinct owner so that everyone is aware of who is in charge.
Every time, for each project brief, request, and more, capture the appropriate details. Because forms and projects are linked directly, you can follow submissions in a single location.
Due dates guarantee that every assignment is finished on time. You may view tasks on your work calendar, an Asana calendar, or both.
What we like the most
👍 With Asana you can create shared projects for your initiatives, meetings, and programs by grouping your work into lists or kanban boards. To make it clear exactly what needs to be done, comment directly on a task and specify any teammates. The grid-like layout of Asana makes it simple to add, filter, and format tasks.
2. Basecamp
What is it about
Basecamp is a straightforward project management program that works best for small enterprises. You may make to-do lists in Basecamp, assign them to team members, and set deadlines for them. There is a chat area for each project where you may mention people, discuss documents, and upload videos. what is upcoming. Keep track of forthcoming tasks, such as milestones and deadlines.
Your work is divided into projects by Basecamp. A calendar, bulletin board, to-do list, and group chat are just a few of the features that each project has. You can also keep spreadsheets, pictures, documents, and other external things there.
Features
You can keep tabs on a project's development in real time using Basecamp's Hill Charts. They may be used to manage significant projects and do away with the requirement for daily meetings.
You may access reports from Basecamp to gain rapid insights on any task or team member.
A live group chat feature called Campfires is available for fast questions, brief debates, and simple file sharing. There is a chat area for each project where you may mention individuals, discuss papers, and upload videos.
You may make tasks and subtasks, assign them to team members, and set deadlines for them. To designate a job as complete, tick the box next to it after finishing it.
What we like the most
👍 Watch a user's activity in Basecamp across all of their projects. Check in on any newly added work and any work that has just been finished. With the aid of snapshots, Hill Charts enable you to track development over time.
3. Click Up
What is it about
An all-inclusive productivity tool, ClickUp was created for teams of all shapes and sizes in any sector. The program boasts a scalable architecture, a pleasing user interface, and thousands of completely customizable features.
One of the most sophisticated project management tools available right now. Each view offers a different angle on your work. Plan and arrange tasks, ideas, or ongoing projects in ClickUp for the most comprehensive visual outline. Simply switch to the Box view or Workload view to observe how the workload is divided across team members. Users value this degree of flexibility because it enables them to efficiently manage their resources.
Features
Your everyday chores are simple to automate with ClickUp. Utilize pre-built automation recipes or alter them to suit your needs so that your staff can concentrate on the things that matter most.
Any number of tasks can be connected together to enable easy access to related work items. The options are endless: link customers to orders, clients to deals, or users to bug reports.
Track advancement using task, monetary, and numerical targets. Create weekly sales targets, sprint targets by combining work from many teams into a Goal.
You can quickly view a high-level activity report for your team with the Pulse ClickApp, allowing you to know who is online and what they are working on.
What we like the most
👍 A fully configurable web software solution is offered by ClickUp. Every component of the platform can be modified and customized to fit your workflow, tastes, business model, and other factors. Any kind of team may use this degree of flexibility to create the freedom and framework they need to make ClickUp work for them.
4. GanttPRO
What is it about
GanttPRO was created especially for task and project management. It satisfies the needs of both small and large businesses. You'll receive a well-organized, simple to comprehend plan after you create a task with dates. You may quickly store project-related information and work with team members using GanttPRO's team collaboration tools.
Working with actual team members and virtual resources, as well as defining their costs, is possible with the Gantt chart builder. Projects from MS Project and Excel can be imported using the export/import and sharing feature so you can work on them on a Gantt chart timeline.
Users can quickly identify who closed and edited any given piece of plan content. To guarantee the complete security of all user data, the organization uses SSL and a private VPN.
Features
To gain a comprehensive image of your project, including its tasks, dates, deadlines, dependencies, and assignees, create aesthetically appealing Gantt charts.
To completely cover your workflow, attach the required files to your tasks. You can add them using your desktop or Google Drive.
The history of modifications reveals who made changes to your tasks and projects when and by whom. In the event that something goes wrong, it also enables recovering earlier project versions.
Work with a set cost as well as human and material resources. GanttPRO lets you define values for each hour, each item, and only the cost.
What we like the most
👍 Users can build an endless number of projects, subtasks, and assignments using its feature-rich toolkit, which is quite flexible. Users can choose between the Gantt chart, grid view, board view, and portfolio view to see their plans from various angles.
5. Podio
What is it about
Podio can perform all the tasks you require of it and even more. The typical project management tools, like task management and workflows, are offered by this platform. You can manage, track, and complete any project with a little instruction and assistance from the Podio team. Users in Podio have access to all types of project assets, including papers, PDFs, photos, spreadsheets, and more, for every assignment.
You can stay in touch with your team while on the go thanks to Podio's mobile app, which is available for both iOS and Android users.
The free version is the only tier with a user cap; all other tiers provide unlimited users and tasks. Because of Podio's affordable costs, you may add new features without going over budget.
Features
Podio is the platform that unites all of your team's work since it integrates effortlessly with many of the most well-liked file-sharing platforms, customer support solutions, and marketing tools.
Choose the view that best illustrates your work, from straightforward tables to dynamic card boards, and build reports that keep you informed of your progress.
Collaboration is immediately facilitated by having all relevant information about the project on one page. Everything is updated in real time, including comments, status updates, and attachments.
Attach files, assign tasks, and debate specifics by adding comments. Without everyone being bogged down by status emails, you will receive a straightforward picture of what is being done.
What we like the most
👍 Discounts are available from the business for organizations, new businesses, and students. It's not always easy to use Podio, and some features are more difficult to learn without training.
6. Smartsheet
What is it about
As opposed to marketing teams that prioritize creativity, Smartsheet is better suited for business initiatives. The lean project management approach, where monitoring productivity and reducing product inventory are the primary success factors.
There are many different project templates and connectors available. The grid view remained on the left while the chart filled in on the right in the Gantt view, which was quite similar to Microsoft Project. Simply right-click a row to insert a new one beneath it to add additional activities.
The complete Smartsheet solution is fully customisable, allowing you to add the features you require and get rid of those you don't. Smartsheet leverages the best data security practices to protect your team, your data, and your company.
Features
For whatever company need, Smartsheet offers a number of options that you can expand and modify.
Many of the current systems that your team utilizes may be connected to and integrated with Smartsheet. This enables effective information exchange, enhanced teamwork, and improved decision-making throughout your IT stack.
Resource management makes it simple to organize the ideal team for the task, maintain project budgets and timelines, and confidently estimate precise hiring needs.
Interacts and integrates with many of the current systems used by your organization. This enables effective information exchange, enhanced teamwork, and improved decision-making throughout your IT stack.
What we like the most
👍While utilizing the program, you get access to all of its support services, including a variety of training options, certifications, and help request portals. It can also help you streamline content management and save time by automating internal and client-facing processes.
7. Trello
What is it about
Trello combines a wide range of project management and collaboration features, ensuring that staff members have a private channel for communication, to stay up to speed on projects, and to discuss them in real time.
Trello makes it possible for your complete team to take part in crucial discussions (group meetings and one-on-one chat sessions), send rants and notes, share files in all common file types, and leave comments on specific tasks. You can also directly upload files from your Google Drive, Dropbox, or Box account using this system. Trello uses a bank-level encryption system to make sure that your data is never compromised.
Features
Cards keep all the information your team needs organized and in one location, making job management simple. Add due dates, members, comments, and other details.
To complete tasks, organize projects and list down each phase of the process. Instantly determine each task's status and acknowledge each success. Project management has never been more effective or enjoyable.
By establishing guidelines, significant chores won't be overlooked. Set a trigger and the required actions, then leave Butler in charge.
Butler will identify recurring tasks as you use a Trello board and provide automations based on those tasks that can be activated with a simple click.
What we like the most
👍Unlimited personal lists, cards, and boards are available in the free version, along with one free power-up per board. It is appropriate for companies in all sectors, and all sectors make up its clientele.
8. Wrike
What is it about
Wrike is a project management software that facilitates team collaboration, project organization, and task tracking.
A three-pane view of your work, forms and requests to complete tasks, and analytics to visualize data are all components of Wrike. Who may utilize it? Some advanced Wrike features, such as Gantt charts, thorough reporting, and additional security measures, are available to enterprise-level users. Small businesses may simply monitor both individual and general task progress with Wrike.
For iOS and Android devices, Wrike is accessible by browser, desktop, or mobile app through the Apple or Google Play stores. Every user has a personal homepage that displays tasks that the AI has recommended, recent activity, bookmarked items, and a number of links to various platform areas.
Features
Wrike's project dashboard prioritizes tasks for you automatically so that you may save time and keep crucial information close at hand for your teams.
Use straightforward rules to automate routine activities. Wrike automates updates and alerts for you in the background to speed up scaling, minimize mistakes, and optimize procedures.
Automate your approval processes to shorten review times by alerting approvers when new papers or assets are available. Use a version comparison to quickly identify changes.
To immediately produce correct invoices, keep track of financial fields, provide timesheet reports, and link your data with accounting platforms.
What we like the most
👍You can arrange all of your tasks and projects into a pie chart using Wrike's Task Digest tool for greater use. Wrike streamlines the digital publishing process and integrates with many digital asset management solutions.
So, which project management app is the best for you?
It will depend on the specific needs of your company, your budget and the type of projects you develop.
You can manage all of your projects with project management software. It's time to increase the output of your staff. Integrate a project management app at your place of business and implement procedures right away to assist staff in producing more and producing better.
Do not hesitate to test the trial versions offered by the different providers and request a demo of the product before signing up for any plan. This way, you will be able to see what you need and you will be sure to choose the best option.
Best tools for you