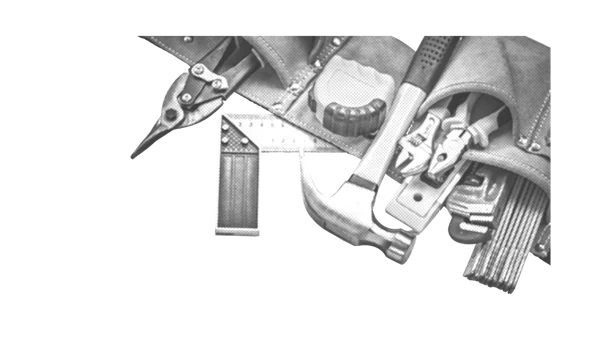 Tools for Resource Management: An Essential Guide
In any project, resources — people, time, technology, or finances—are the primary elements driving progress. Securing and deploying these resources is a considerable challenge for project managers. This is where tools for Resource Management become indispensable.
Let's learn about tools for Resource Management, their types, features, and benefits. More importantly, identify how they can support your projects and business. Strap in, and let's go!


Understanding Tools for Resource Management
In the simplest terms, Resource Management tools plan, allocate, and manage a project's resources in specific detail.
Resources are more than just equipment and materials. They're human resources, i.e., employees, tangible assets like equipment or supplies, and abstracts, like time and finances. Resource Management software helps organize and utilize each asset, ensuring maximum efficiency and productivity in the project lifecycle.
However, Resource Management software is more than just a tool — it's a strategic asset driving efficiency, productivity, and, ultimately, the success of your projects. Investing in Resource Management tools can significantly improve any project's outcome, regardless of size or complexity.


Why Resource Planning Is Vital To Project Management
Resource planning is the strategic blueprint for allocating and utilizing resources throughout a project's lifecycle. It's a proactive process matching available resources with project needs, ensuring they are accessible when and where they're required.

So, why is resource planning so pivotal to project management? Here's what they deliver:
Improved Efficiency: Resource planning provides clear visibility into resource availability and optimal resource allocation.
Reduced Cost and Mitigated Risks: Active resource planning provides foresight to mitigate waste, scarcity, or misallocation issues that lead to delays.
Enhanced Coordination and Collaboration: A clear understanding of who's responsible for what and when fine-tunes project team efforts.
Supported Decision-Making: Resource planning enables managers to make data-driven decisions regarding resource allocation, hiring, purchasing, and scheduling.
With so much at stake, it's clear why resource planning is a vital aspect of project management.
Types of Tools for Resource Management
Resource management tools come in various forms, each offering unique features and capabilities designed to support resource management. These tools include:
Project Management Tools: Managing project timelines and tasks, these tools often include features for resource management. Examples include monday.com, Wrike, and Smartsheet.
Time Tracking Tools: Time is vital in every project; these tools track time spent on specific tasks. Examples include Toggl and Harvest.
Team Scheduling Software: These tools enable managers to schedule shifts, manage availability, and track who is doing what. Examples include When I Work and Shiftboard.
Resource Capacity Planning Tools: These tools visualize and manage project resource capacity. They forecast future resource needs and identify any gaps or over-allocations. These tools are useful for preventing resource conflicts and smoother project execution. Examples include Float and Resource Guru.
Choosing the appropriate resource management tool depends on your specific needs. Consider yours first before selecting any tool.
Key Benefits of Tools for Resource Management
Resource Management Tools have become a necessity for project management and business operations. Here are some of the key benefits they offer:
Enhanced Efficiency and Planning: Resource Management Tools amplify organizational efficiency by optimizing current and future resource allocation to prevent overutilization and underutilization, thus improving productivity.
Cost Savings: These tools can significantly reduce wastage and related costs by optimizing resource utilization. They can also help identify cost-saving opportunities by highlighting areas of inefficiency or surplus.
Improved Decision-Making: With detailed visibility into resource use, managers can make informed, data-driven decisions. Whether hiring new staff, purchasing equipment, or adjusting project timelines, these tools provide the necessary data to support such conclusions.
Risk Mitigation: By forecasting resource availability and needs, these tools help identify potential risks associated with resource scarcity or conflicts.
Workload Balancing: Resource Management Tools can help ensure a balanced workload among team members. By highlighting overworked or underutilized resources, managers can adjust assignments to prevent burnout and promote a healthier, more productive work environment.
By choosing a tool that aligns with your specific needs, you can take a big step towards better project management and business performance.


Tools for Resource Management Features
Resource Management Tools offer various features enabling businesses to manage their resources effectively. While each tool may have unique functionalities, most offer certain standard features. Let's delve into these common features:
Resource Allocation and Visibility: Resource Management Tools assign resources to tasks or projects to ensure optimal utilization. They provide comprehensive visibility into the utilization of resources, enabling managers to monitor and analyze resource usage effectively.
Time Tracking: Many tools for Resource Management come with time tracking capabilities, allowing businesses to measure the time spent on different tasks.
Capacity Planning: This feature enables managers to plan and manage the capacity of their resources. It helps forecast future resource needs and identify gaps or over-allocations.
Collaboration Tools: Some Resource Management Tools provide features for team collaboration, like shared calendars, task assignments, and communication tools.
Scheduling: Scheduling tools efficiently plan tasks, shifts, or project timelines and ensure all tasks have the necessary resources at the right time.
Tools for Resource Management offer many features to streamline the resource management process. Choosing one that provides the functionalities your business needs allows you to manage your resources and improve your project outcomes effectively.
Choosing the Ideal Tools for Resource Management
Selecting the right software tool significantly influences project outcomes and business performance. Here are some factors you should consider:
Understand Your Needs: Identify your resource management challenges and objectives before looking for a tool. What problems are you trying to solve? What features do you require?
Evaluate Features: Tools for Resource Management Tools offer a variety of features. Ensure the tool you choose provides all the features that align with your needs.
Integration Capabilities: The chosen software should seamlessly integrate with your existing systems like project management software, HR systems, or CRM. Third-party integrations create a unified approach to resource management.
Scalability: Your chosen tool should be able to grow with your business. As your projects and resources increase, the tool should be able to scale up and handle the increased load.
Customer Support: Understand the level of customer support the tool's vendor provides. Prompt and reliable customer support can be invaluable, especially during the initial stages of tool adoption.
Budget: While finding a tool that meets your needs is essential, it's equally important to consider your budget. Compare different tools and choose the best value for your investment.
Choosing the right Tools for Resource Management can significantly enhance resource management practices and boost project success rates. Evaluate the options and select a tool that fits your business needs best.
Comparing Popular Tools for Resource Management
Here is a comparison of some popular tools for Resource Management:
monday.com
monday.com has carved out a significant spot in productivity software. Its adaptability is its main selling point; deep customization allows teams to create a work environment tailored to their unique needs.
Whether for small businesses or large enterprises, monday.com can accommodate. Its commitment to user-centric solutions boosts efficiency and workflow. Its suite of versatile tools garners the attention of companies across many industries, speaking volumes about the value and adaptability that monday.com brings.
Features:
monday.com stands out for its vibrant, intuitive interface but also for:
Customizable dashboards and workflows: Craft work environments as you envision them.
Advanced project management tools: From planning to execution, manage your projects seamlessly.
Gantt, Milestone, and other charting tools: Visualize project timelines and progress with stellar charting tools.
Collaborative Team workspaces: Foster collaborative environments that allow teams to work together from anywhere.
Simplified OKR tracking: Track objectives and key results.
Integrations:
When it comes to integrations, monday.com doesn't disappoint. The platform includes integrations with Google Drive, Microsoft Teams, Slack, Zapier, and over 200 third-party tools.
Pricing:
monday.com operates on a tiered pricing model with four plans: Basic, Standard, Pro, and Enterprise. Plus, they offer a free trial before purchasing. The Basic plan is $8 seat/month, making it an affordable starting point for small teams and businesses.
Wrike
Wrike has made its mark as a high-performance platform that doesn't just manage projects—it transforms the way they are delivered. With a powerful, user-friendly interface, Wrike proves it doesn't compromise quality or ease of use.
It's the strength in flexibility that sets Wrike apart. With a clear vision of driving efficiency, it's a top contender for organizations across diverse sectors. Wrike takes pride in bridging the gap between complexity and usability, helping businesses master resource management effectively.
Features:
Wrike stands tall with an impressive suite of features facilitating optimal resource management:
Real-time reports and status updates: Stay on top of resources with timely updates and reports.
Customizable dashboards: Personalize your interface to suit your needs.
Interactive Gantt charts: Visualize project timelines with colorful, interactive charts.
Versatile project templates: Simplify project management with customizable templates.
Advanced collaboration tools: Foster teamwork and improve communication in the office or remotely.
Integrations:
Wrike stands out with a robust integration capacity. It plays well with various third-party tools like Salesforce, QuickBooks, ADP, and others. Each integrates efficiently to offer you a comprehensive workspace.
Pricing:
Wrike offers a flexible pricing model with four tiers. The Professional plan starts at $9.80 seat/month, with an available free trial.
Smartsheet
Smartsheet is a dynamic platform that has redefined the boundaries of collaborative work and resource management. With a vision to empower everyone to improve their work, Smartsheet has earned a trusted name status in the Resource Management Tools landscape.
Smartsheet's adaptability is a testament to its broad appeal. Whether a budding startup or Fortune 500 conglomerate, Smartsheet's design accommodates organizations across the spectrum. Its ability to blend seamlessly into diverse industry contexts has made it a preferred choice.
Features:
Smartsheet packs a potent mix of features, including:
Dynamic Workspaces: Customizable, interactive workspaces that enhance team collaboration.
Visual Timelines: Advanced timeline visualization tools that aid resource allocation.
Real-time Dashboards & Reports: Up-to-date insights for informed decision-making.
Advanced sharing and collaboration tools: Foster teamwork and enhance organizational communication.
Automated Workflows:

Streamline routine tasks and improve efficiency.
Integrations:
Smartsheet supports many integrations with other tools in your tech stack. From Webex to HubSpot, and Tableau to G Suite, Smartsheet's comprehensive integration capacity doesn't disappoint.
Pricing:
Smartsheet's pricing model is tiered. The Pro plan starts at $7 seat/month, and the recommended Business plan at $25 set/month, with each offering a free trial.
Float
Float is a key player in the Resource Management tools sphere, recognized for precision planning tools and straightforward design. By focusing on simplifying resource scheduling and time tracking, Float has become a go-to solution for teams looking to optimize workflows.
Float finds its audience among teams of creative agencies to large corporations. Its clean design and precise scheduling abilities have made it a prime choice for businesses aiming for efficient resource management.
Features:
Float offers a range of features designed to ease resource management, such as:
Drag-and-Drop Scheduling: Intuitive interface for easy resource allocation.
Detailed Reporting: Insights and analytics to help optimize resource allocation.
Time Tracking: Allowing teams to record their time.
Capacity Planning: Tools to anticipate future resource needs.
Task Dependencies: Managing interrelated tasks efficiently.
Integrations:
Float offers integrations with leading productivity and project management tools like Slack, Zapier, and Trello. While it might not have the broadest native integration range, Float counters with a robust API for nearly unlimited connections.
Pricing:
Float offers a simple pricing structure with two tiers: Schedule and Schedule + Time Tracking. Pricing starts at $6 a seat/month with a free 30-day trial.
Resource Guru
Resource Guru is renowned for its focus on simplicity and usability. With the mission to end project resource scheduling chaos, it has made a notable mark in the Resource Management Tools marketplace.
Regardless of industry or business size, Resource Guru caters to all. Its ability to streamline resource scheduling processes and enhance visibility has won it favor among organizations seeking an uncomplicated approach.
Features:
Resource Guru boasts a host of features to streamline resource management. They include:
Clash Management: Helps resolve scheduling conflicts quickly and efficiently.
Leave Management: Simplifies managing leaves and absences in your team's schedule.
Resource Availability Insights: Clear visibility into resource availability for better planning.
Personal Dashboards: Customizable dashboards for each team member.
Advanced Reporting: Detailed analytics and insights for informed decision-making.
Integrations:
Resource Guru offers robust integration options. Zapier integration facilitates over 1500 connections, everything from Slack to Salesforce.
Pricing:
Resource Guru employs a simplified pricing model with three tiers. Pricing starts from $4.16 seat/month, with a free trial available.

Resource Management: Real-Time Optimization & Customization
Learn more about Resource Guru
Mosaic
Mosaic is a sophisticated and agile solution stepping up to the forefront of the resource management scene. Mosaic boosts productivity and control by replacing outdated spreadsheet-based planning with a modern AI-powered tool.
Mosaic offers swift, user-friendly resource planning, real-time reports, and in-depth insights into your financial status. With Mosaic, you can manage scope creep and enhance profitability, making it an all-around winner for businesses serious about resource management.
Features:
Mosaic offers robust features to streamline resource management, notably:
Automated Project Planning: Mosaic's AI guides you through planning, creating schedules, and assigning tasks.
Dynamic Gantt Charts: Interactive project timelines to aid in managing resources.
Team Availability Views: Instant visibility into your team's availability.
Budget Tracking: Manage your resource budgets and keep your projects on track.
Integrated Task Management: Manage tasks within the context of your resource planning.
Integrations:
Mosaic provides many integration options, compatible with popular productivity and communication tools like GitHub, FreshBooks, Office, and Slack.
Pricing:
Mosaic starts at $14.99 seat/month for teams of up to ten members, with Business and Enterprise plans offering increased functionality and integrations. A free trial is available.
ClickUp
Making waves in the market, ClickUp prides itself on being more than just a project management tool. With its holistic approach to work management, ClickUp is quickly becoming a prominent resource management name.
ClickUp wants to be the one-stop solution for businesses of all sizes and sectors. With powerful features and a focus on boosting productivity, ClickUp appeals to teams keen on having a centralized workspace for all their resource management needs.
Features:
ClickUp brings a variety of resource management features to the table, including:
Custom Views: Flexibility to manage tasks in the way that suits you best: List, Board, Box, or Gantt.
Automation: Automate routine tasks and streamline your workflow.
Goal Tracking: Track progress against your set goals for better resource allocation.
Collaborative Editing: Enables seamless collaboration between team members on tasks.
Time Tracking: Monitor time spent on each task for better resource management.
Integrations:
In terms of integrations, ClickUp shines brightly. It supports numerous native integrations with products like TogglTrack, Harvest, YouTube, and One Drive. Combined with Zapier, ClickUp integrates with over 1000 third-party software.
Pricing:
ClickUp follows a tiered pricing structure, starting with a free version and moving up with added storage and functionality as needs dictate. Pricing begins at $5 per member per month for the Unlimited plan. A free trial is available.
Runn
With a specific focus on project and resource management, Runn offers an intriguing blend of planning and tracking capabilities. It easily supports teams requiring real-time insights for effective decision-making.
Runn's distinguishing characteristics lie in its balanced view of people, projects, and profits. This viewpoint attracts businesses in industries such as IT and consulting, where the efficient allocation of human resources is critical for project success.
Features:
Runn offers a selection of resource management features to plan, track, and analyze projects and resources, including:
Real-Time Planning: Enable drag-and-drop scheduling and scenario planning.
Capacity and Utilization Charts: Visualize your team's capacity and utilization in real-time.
Project Tracking: Track project budgets, costs, and profitability.
Powerful Reporting: Generate insightful reports for better decision-making.
Time Tracking: Easily log hours and compare actuals against forecasts.
Integrations:
Runn's REST API allows you to integrate Runn with practically any service you'd like. Clockify. Harvest. Or, any number of other third-party tools can connect to Runn through REST.
Pricing:
Pricing starts at $8 seat/month for the Pro plan with a free 14-day trial. There is also a free version sporting most of the features of the Pro version but without integrations, chat, and others.
Hive
Hive has taken a collaborative approach to resource management, earning its reputation as an all-in-one platform. Its design emphasizes collaboration and gears itself toward teams thriving in a unified workspace.
Hive's functionality caters to marketing, HR, and project management industries. Streamlining resource allocation and its team focus is a winning combination for businesses in cooperative enterprises.
Features:
Hive's platform revolves around its robust feature set, like:
Project Layouts: Choose from Gantt, Kanban, portfolio, and other layouts.
Flexible Views: Customize project views to suit your needs.
Collaboration Tools: Built-in chat, proofing, and approvals.
Resourcing: Visualize and manage workloads with ease.
Real-Time Analytics: Track project progress and resource utilization.
Integrations:
Hive excels in integrations, offering connections with over a thousand apps. Native integrations include Dropbox, Google Drive, Zoom, and Microsoft Teams, to name just a few.
Pricing:
Hive operates on a per-user pricing model. Their standard is the Teams package for $12 a seat/month. A free trial is also available.
Forecast
Forecast sets a high bar with its AI-powered platform. Their focus on intelligent automation and predictive analytics redefines resource management. This innovative design and commitment to smarter work solutions place Forecast as a trailblazer in the field.
Ideal for project-based organizations, Forecast's unique AI capabilities appeal to industries that prioritize data-driven decision-making. Industries such as IT, consulting, and digital agencies find the platform's smart resource allocation and predictive capabilities especially beneficial.
Features:
Forecast harnesses the power of artificial intelligence to offer standout features, including:
AI Work Automation: Automate scheduling, task assignment, and time entries.
Auto Scheduling: Predictive scheduling to optimize resource allocation.
Project Timeline: Visualize project timelines with Gantt charts and Kanban boards.
Rate Card & Budget Management: Manage project budget and resource rates efficiently.
Reporting & Insights: Gain in-depth insights with AI-powered analytics.
Integrations:
Forecast supports a full range of integrations, including popular project management, CRM, and communication apps like Asana, Salesforce, and MS Teams.
Pricing:
Forecast operates on two tiers starting at $27 per seat/month. A free trial is also available.
The Last Word on Tools for Resource Management

Tools for Resource management are a crucial aspect of successful project management. A robust tool can help businesses ensure optimal utilization of their resources, leading to improved efficiency, better project outcomes, and substantial cost savings. However, choosing the right tool is not a one-size-fits-all decision. It's about understanding your unique needs, evaluating different options, and selecting a tool that best aligns with them.
Explore all the options, use any free trials, and find the perfect resource management tool for your specific project needs. Remember, the right tool can be a game-changer for resource management practices and overall project success.
Best tools for you