What is Teamwork ?
Teamwork is a software that allows you to stay productive and deliver your projects on time.
Working together in teams enables employees to create smarter workflows and reduce miscommunication, so that collaborators can focus on the tasks to be completed. That is why Teamwork's features include task management, time tracking, milestones, Gantt charts, and high-level instant reports.
When the following functionalities : communication, documentation, and task coordination are all in one place, collaboration is more productive.
Improve task management with Teamwork
The Project Planning, Project Viewing, Project Tracking and Gantt Charting features required by Project Management users are also available within Teamwork, making it a highly valued software package.
Teamwork makes your life easier by taking care of technical support and updates of your software when they are needed.
Teamwork Projects' SaaS model can be used on all types of OS (Linux, Mac or Windows), a simple internet connection is all that is needed!
The program also relieves you of storage worries, which is really convenient day after day for users. The data is then stored at Teamwork.com.
Benefits
Help companies be productive in their work
Promotion of team work
Help teams have a better organization
Editor: Teamwork.com
Teamwork demo and screenshots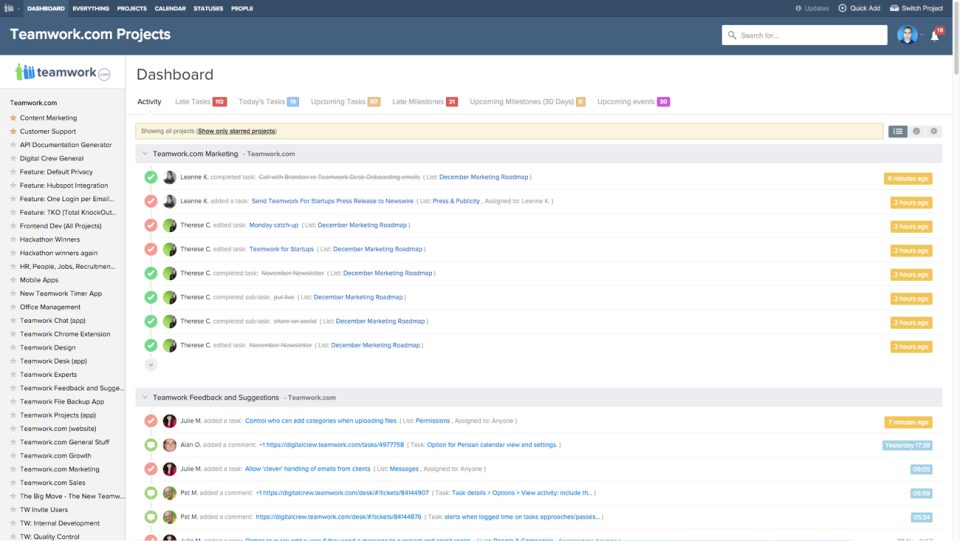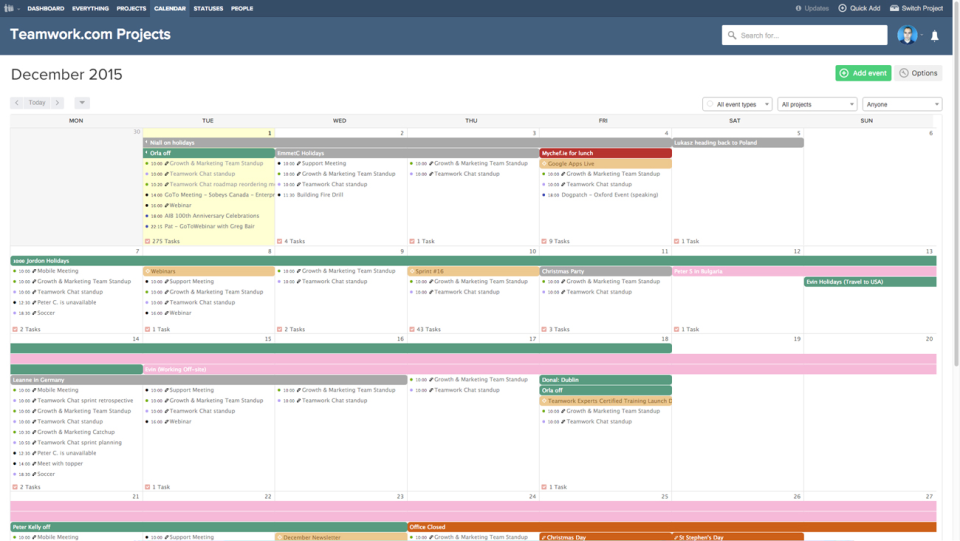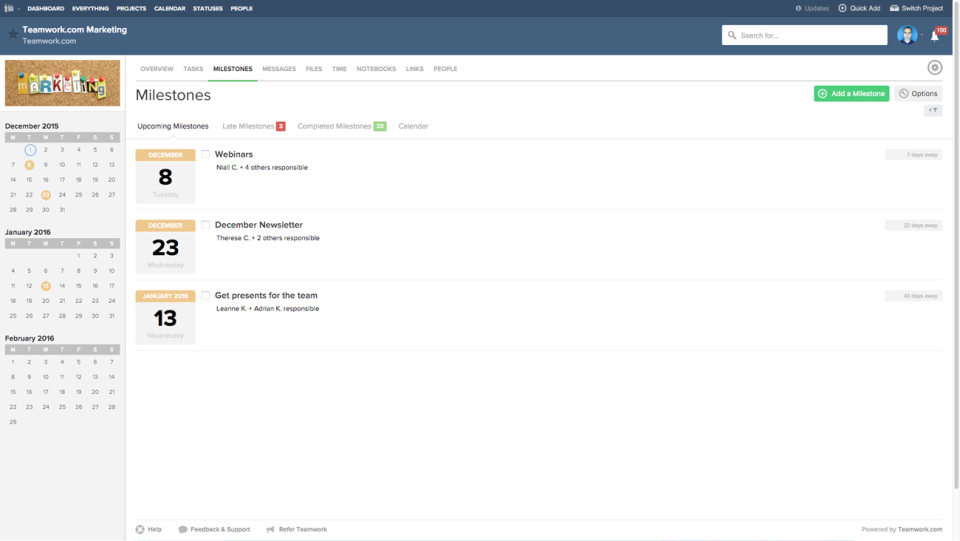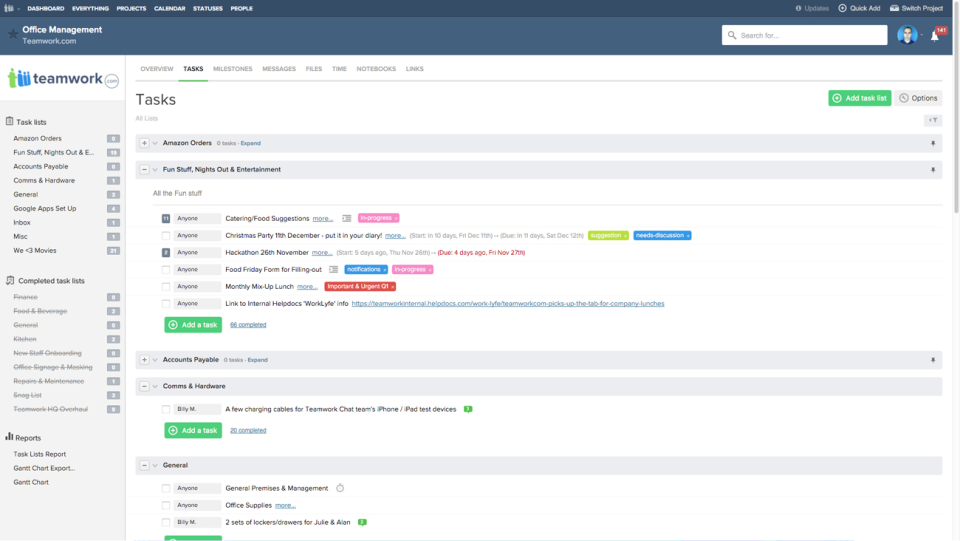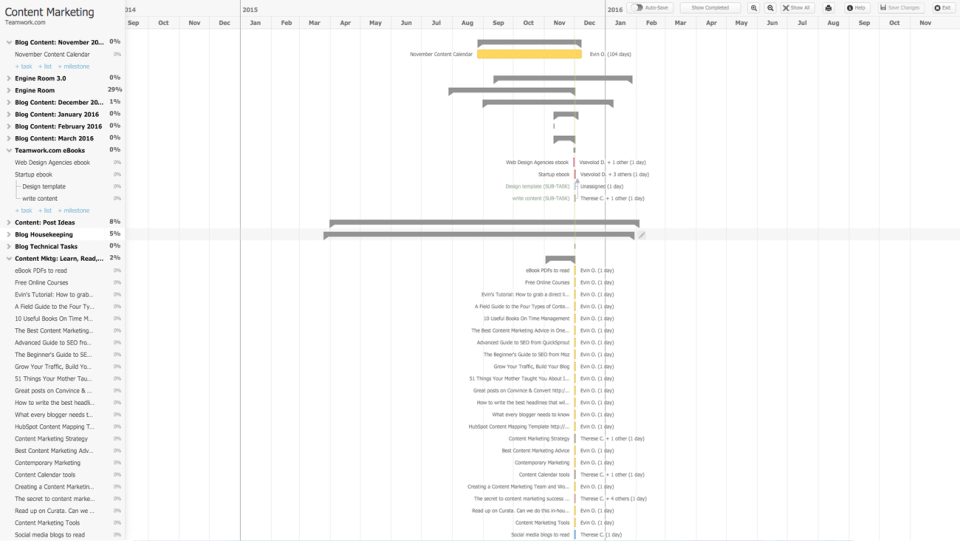 Teamwork customers
No customer reference