Planisware Orchestra: in summary
A project portfolio management software and solution
Planisware Orchestra is a modern, unified project management tool that provides a continuous operational and strategic view of the project. It provides real-time project visibility by seamlessly integrating the disparate project management practices and hence accelerate the decision-making process. The solution is mainly focused on managing: IT Project Portfolio, Infrastructure Projects, Strategic Project Portfolio, New Product Development, Professional Services Projects
The Planisware Orchestra software offers a complete suite of modules for project management, planning, demand management and resource management. On top of that, Planisware Orchestra offers additional modules that are usually deployed over time to manage project portfolios for example. In other words, Planisware Orchestra is scalable to the changing needs and requirements of organizations. The teams behind the Planisware Orchestra solution can adapt and customize it for any organization. The teams accompany the client from the beginning to the final deployment of the solution and then provide support as well as project management training.
Planisware Orchestra responds to all project portfolio management challenges by offering the following solutions:
Demand Management
Capture project demands and see the link between the initial need and the project execution. Workflows and scenarios can be enabled to evaluate and prioritize demands
Resource planning, allocation and management
Allocate the appropriate human resources for the success of your projects according to their skills and availability. Optimize their work load at a portfolio or organizational level.
Workflow Management
Define simple or complex workflows and apply them according to the project or demand type. It lets you control and structure the stages of your project and the processes in your organization.
Portfolio Management
Get a cohesive and consolidated view of projects, investments, resources and applications in order to master planning and prioritize project execution.
Timesheet Management
Easily track time spent on project and non-project activities. Managers are notified automatically and can adapt accordingly their load plan and their project planning.
Reporting & dashboard
NQI Orchestra provides functionalities to create custom online dashboards or ad-hoc reporting with an exhaustive widgets library: PMI and custom indicators, graphs, tables…
Hybrid Project Planning
Plan and monitor simple or complex projects using an interactive Gantt chart or action lists. Give responsibility to your project team by delegating them the full management of tasks.
Cost management
Measure cost and productivity throughout the full life cycle of your projects. As you get a real-time visibility on expenses, you can adapt and review your budget to prevent cost overruns.
Collaborative Work
Share and receive comments, documents and updates from all project and portfolio stakeholders via a personalized home page in order to streamline collaboration.
At the Portfolio Project Management (PPM) level, Planisware Orchestra is able to show real performance. The tool allows to manage an unlimited number of projects simultaneously while maintaining control over time, resources, and budgets. The numerous dashboards and reports make it possible to identify the good health of all the projects according to the strategic vision of the company.
Whether you work using Agile Scrum, PMBOK or other methods, Planisware Orchestra is a project management tool that is designed to adapt. It will allow you to get the most out of your approach, your processes in place and the skills of your collaborators.
Its benefits
Certifications:ISO 27001, PCI-DSS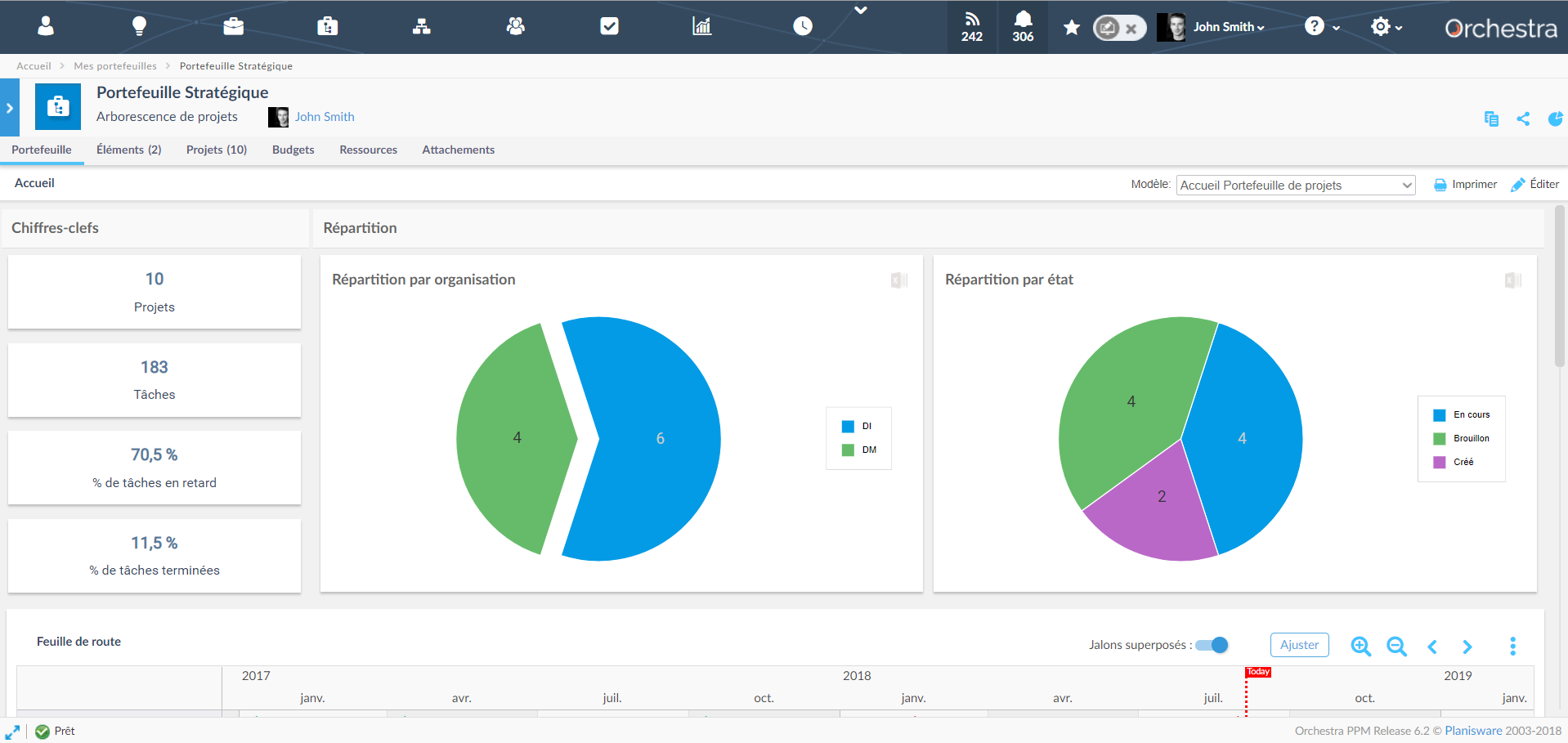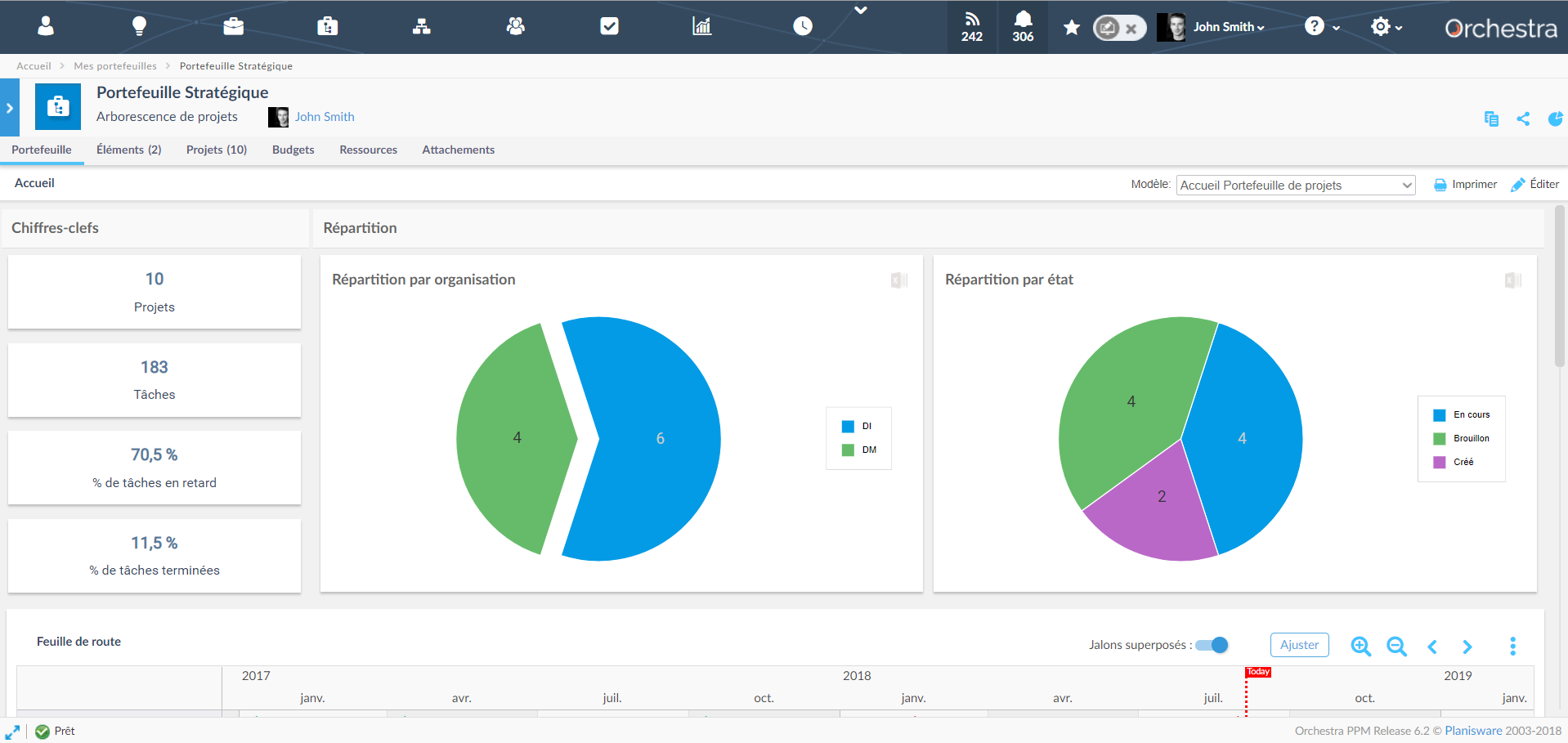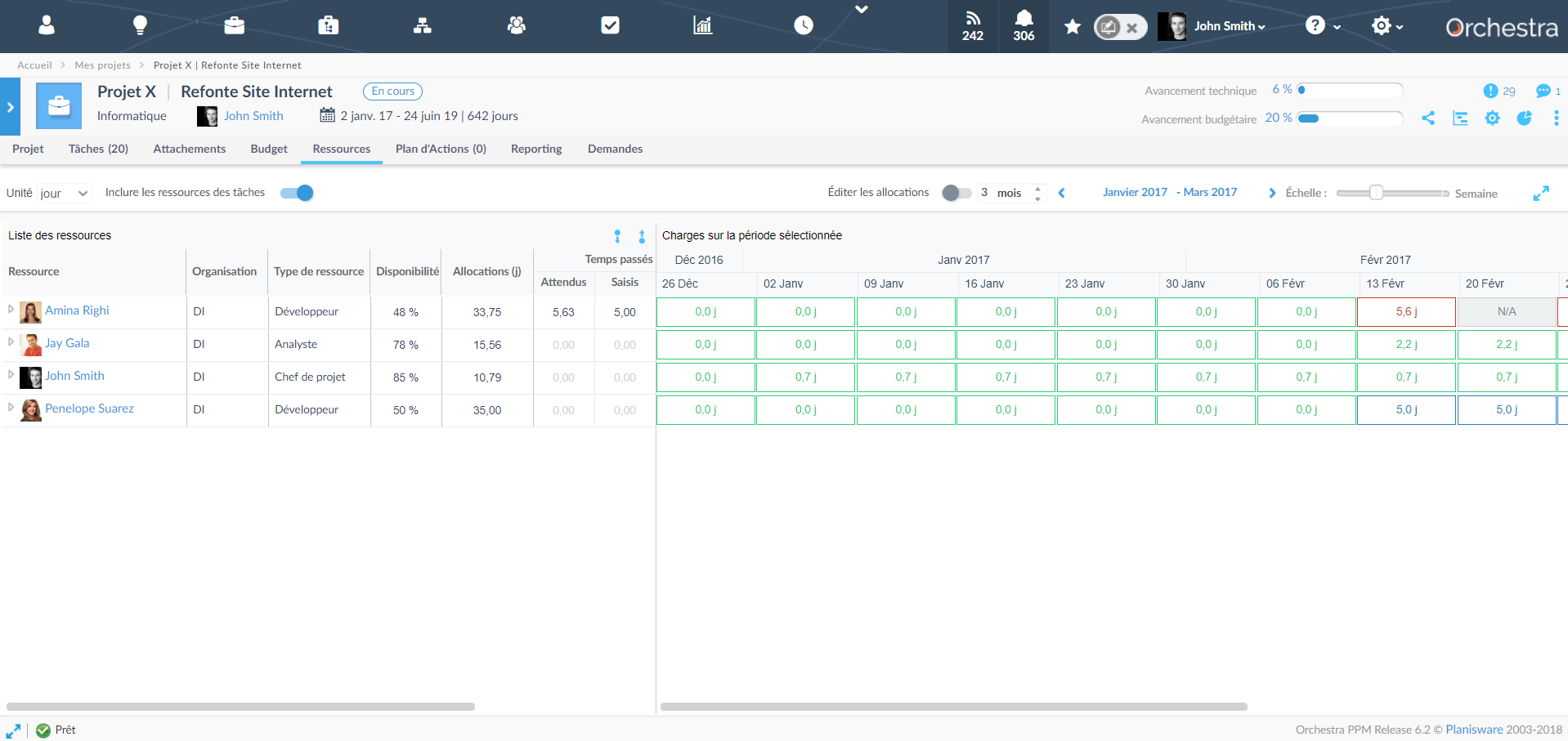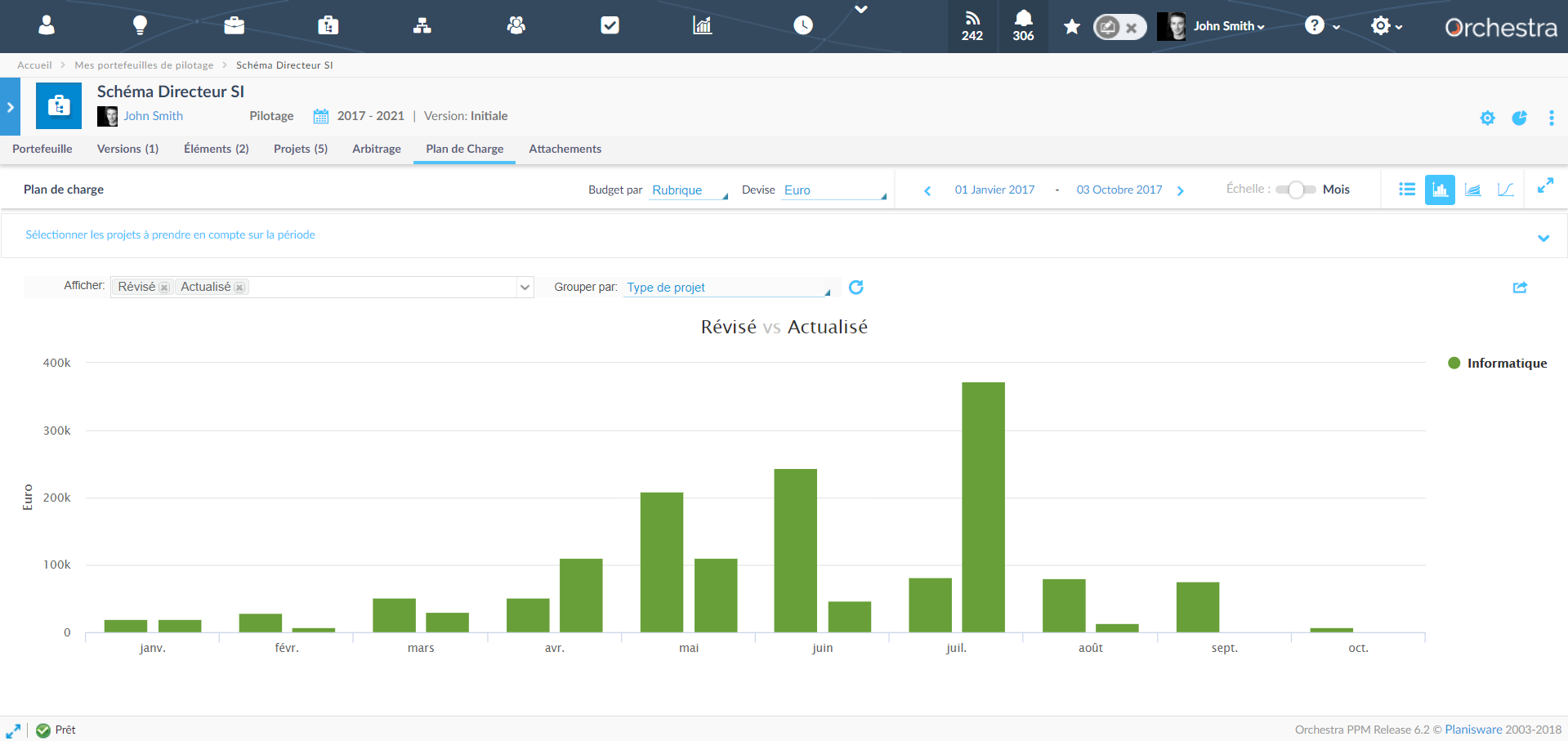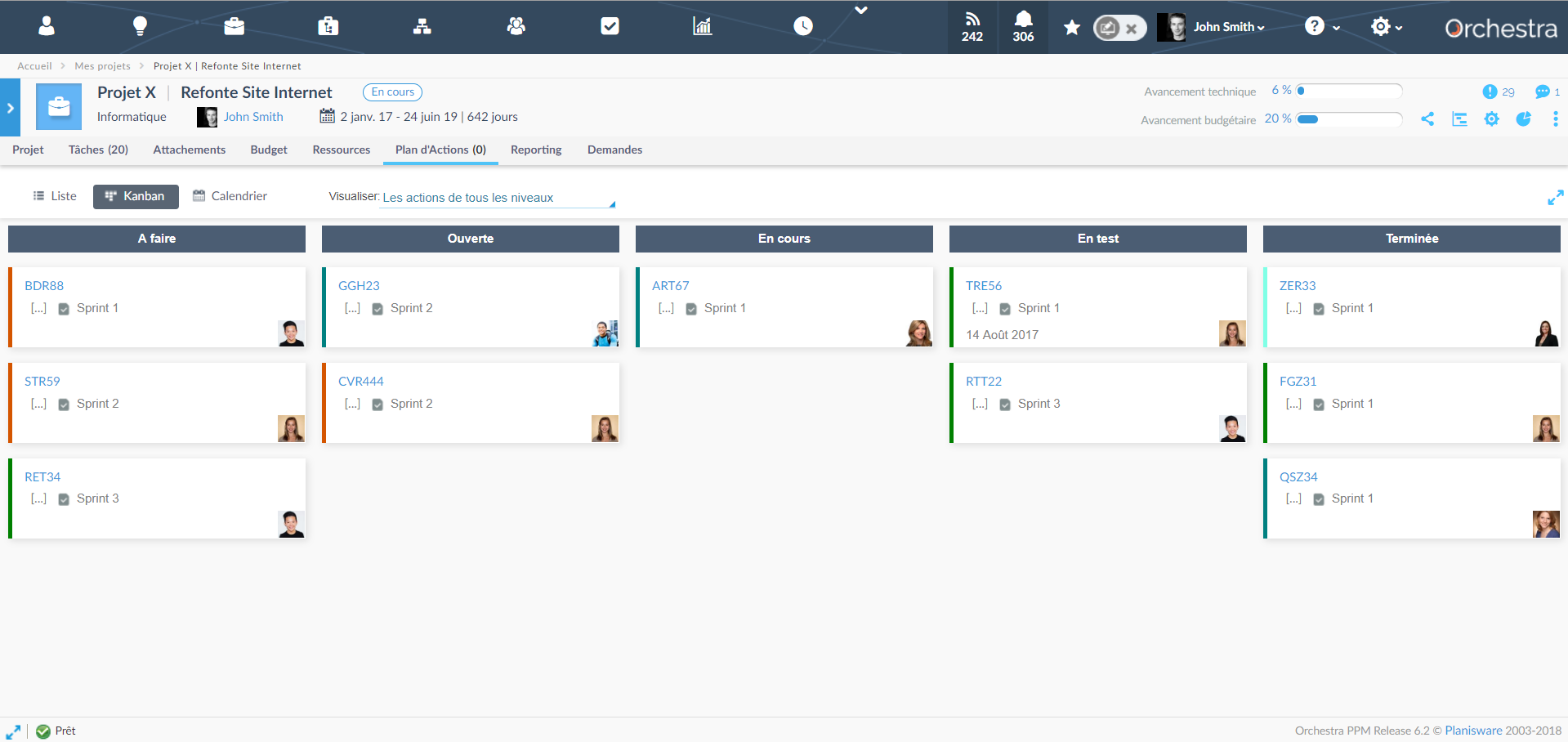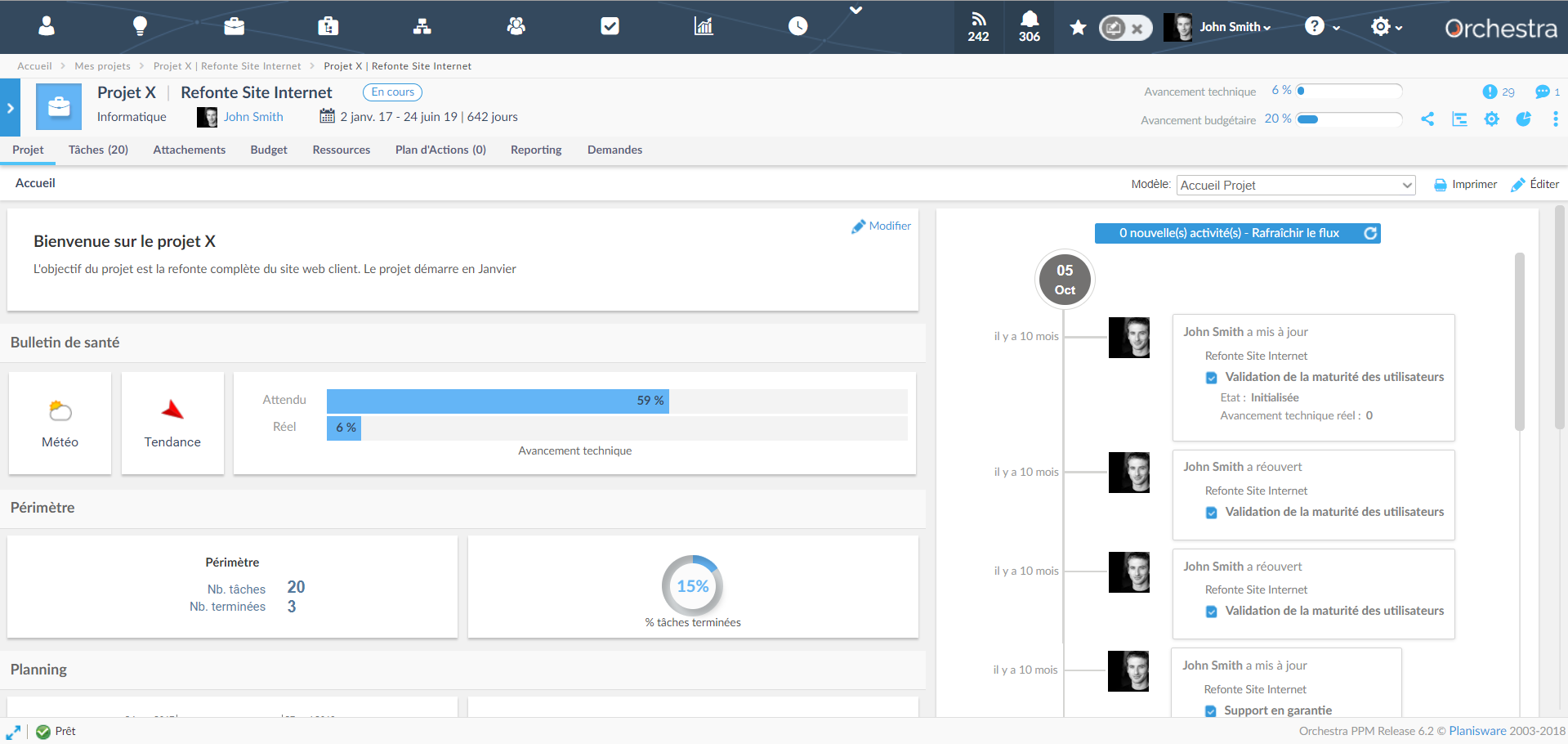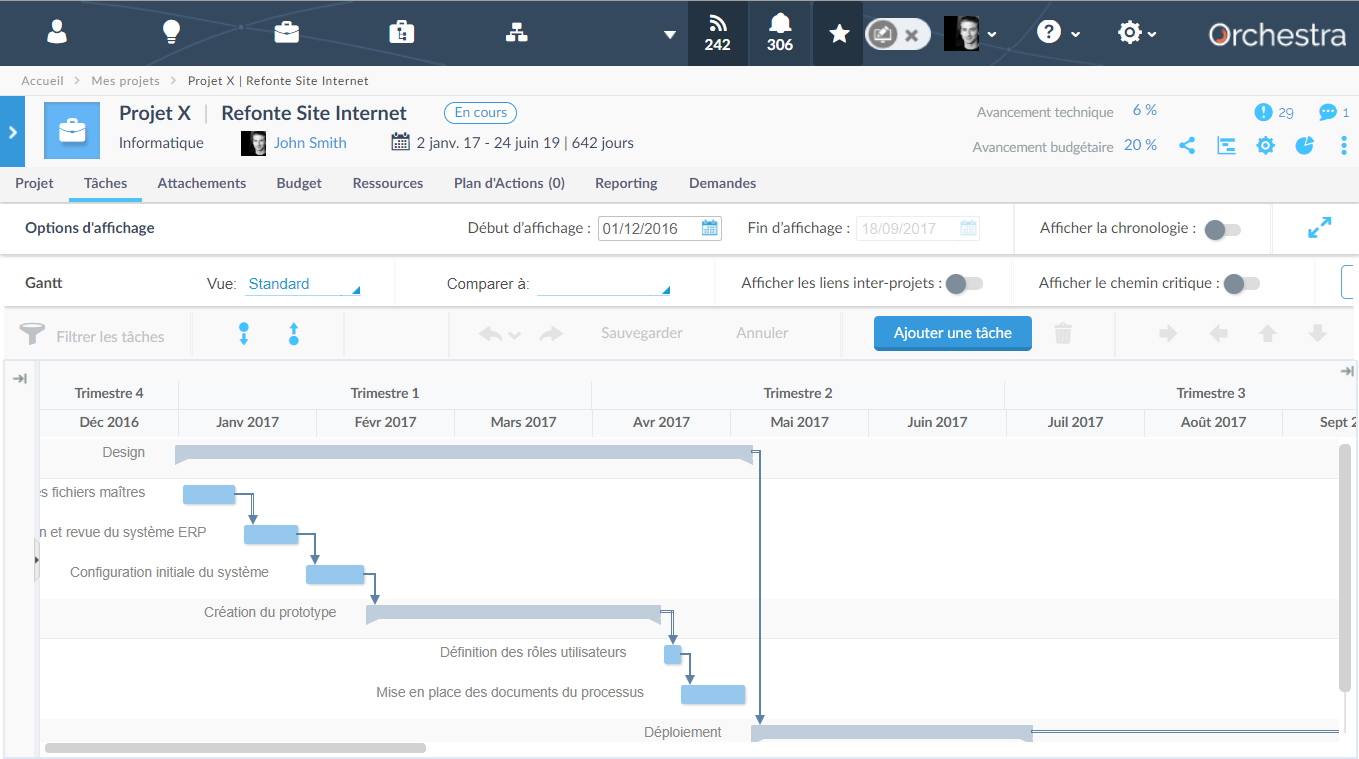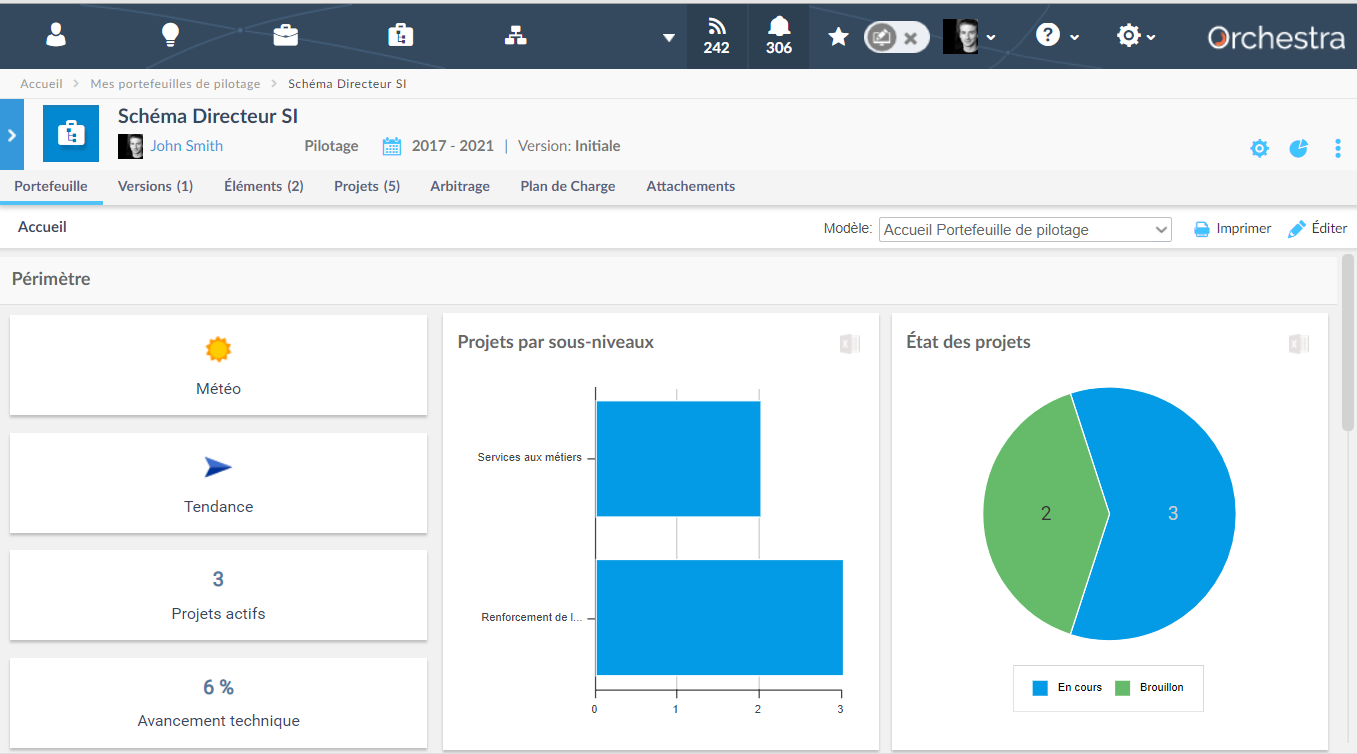 Planisware Orchestra: its rates and features
Analytics
Shared Dashboards and Reports
+ 67 other features
Analytics
Shared Dashboards and Reports
+ 67 other features
Appvizer Community Reviews (0)
The reviews left on Appvizer are verified by our team to ensure the authenticity of their submitters.
No reviews, be the first to submit yours.