Streak CRM
Presentation of Streak CRM
The CRM system that syncs with Gmail
Constantly update your conversion funnel. With Streak CRM, you can set up and customize a seamless sales and customer relationship management process for your team.
These rich features will soon replace antiquated Excel spreadsheet: insert, edit and collaborate. The software is very intuitive and let you filter, sort, and group your data to quickly identify key points in the conversion funnel.
Main features of Streak CRM
Automatically collect data from your contacts and emails: receive notifications when something moves in the conversion funnel and follow it up with tasks and reminders
Work where you feel comfortable: in your Gmail inbox! Integrated right with Gmail for desktop and mobile, with G Suite integrations (Spreadsheet, Chat, Drive, and more)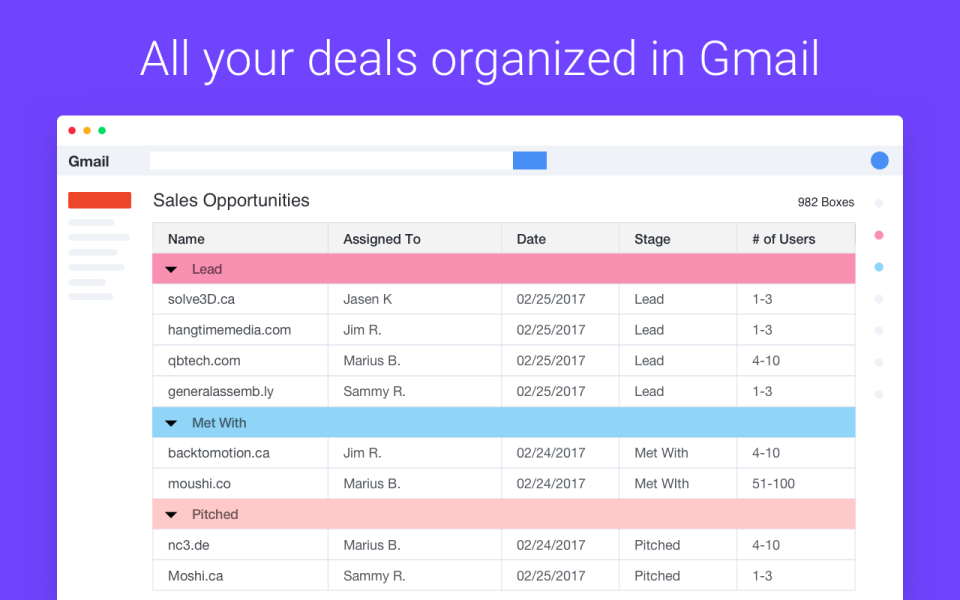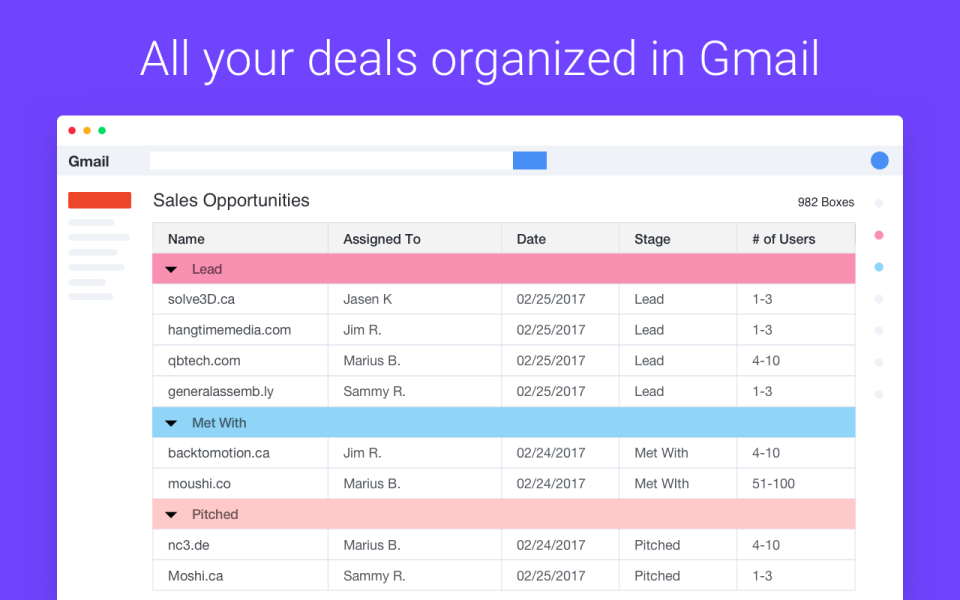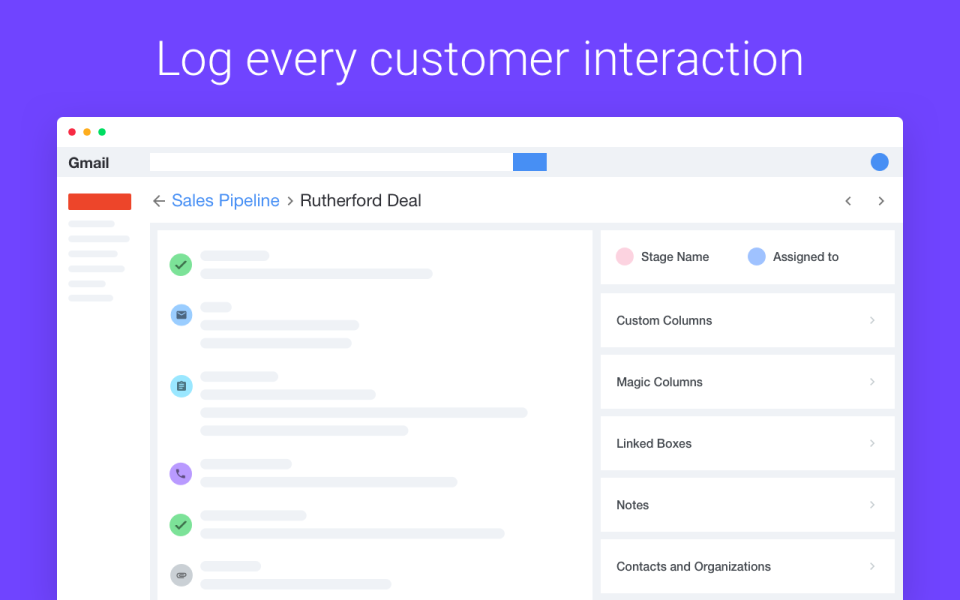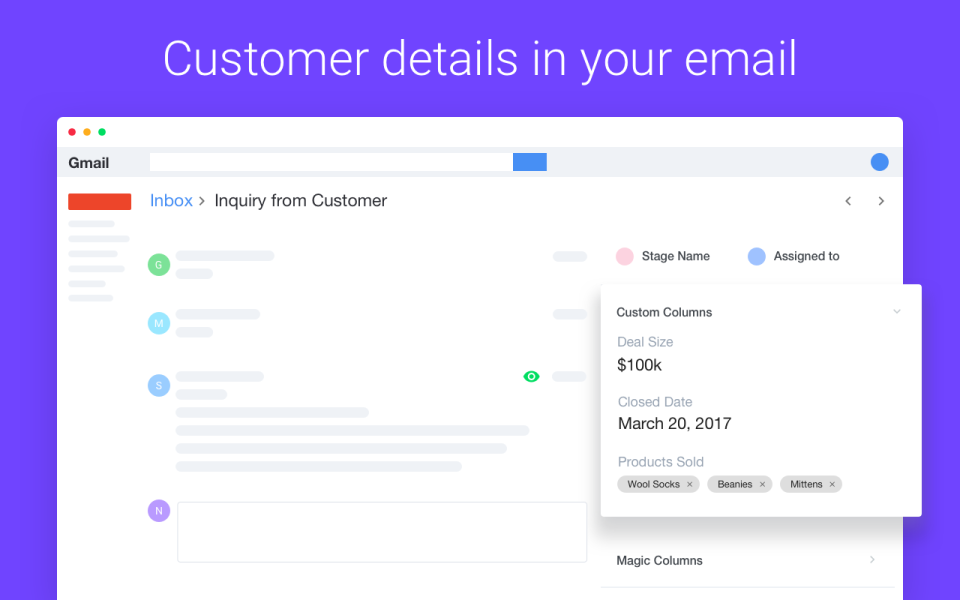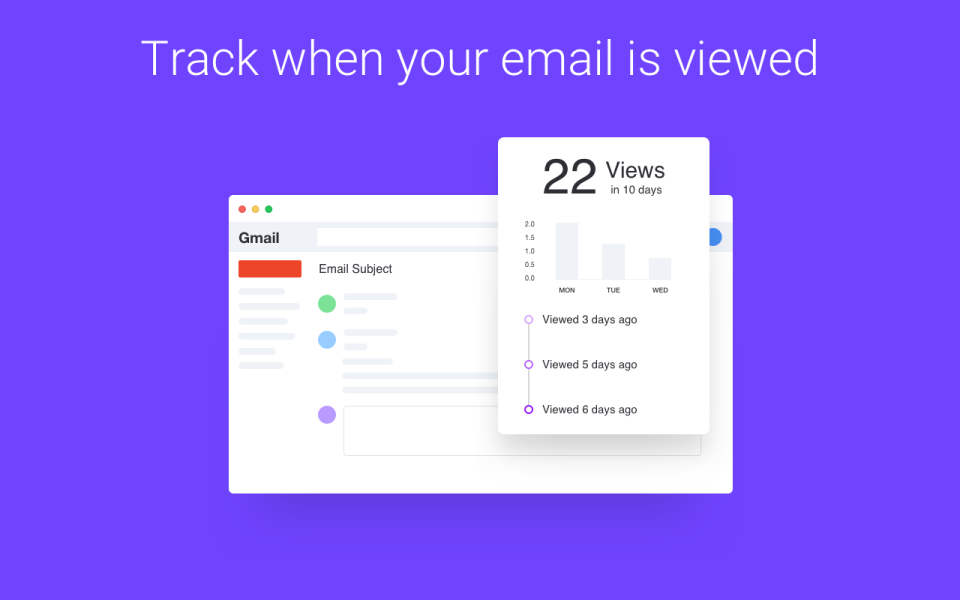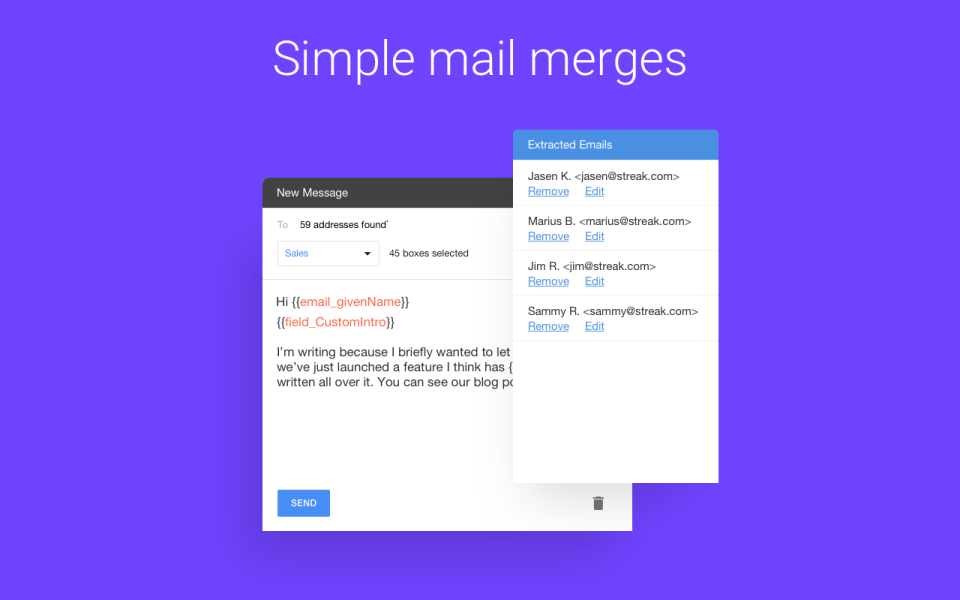 Prices and features of Streak CRM
Security & Confidentiality
Secure Sockets Layer (SSL)
Customer reviews about Streak CRM (0)
No reviews, be the first to submit yours.