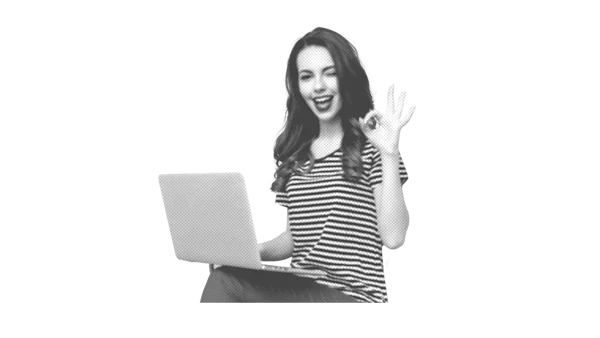 Create the right CRM implementation strategy
Choosing to prioritize your customer can profoundly impact the way that your team works. That means that certain people will need to start using different tools, consider user feedback differently, and enjoy automated processes for more agile workflows.
Developing a comprehensive CRM implementation strategy means taking the time to think about what your company needs and what you need to achieve those needs. It is only once you have understood your company needs that you will be able to able to best enjoy the benefits of a clear CRM strategy and CRM implementation plan.
What is CRM implementation?
CRM implementation refers to subscribing to a CRM platform, understanding the data your team needs to migrate, and completing all the necessary integrations to get your workflow up to speed.
While it may seem that CRM implementation is intuitive, there are specific steps you need to take to ensure its smooth rollout.
What are the different steps in CRM implementation?
There are many different steps that your company should take into consideration during the CRM implementation phase. Keep in mind, however, that while these steps are important to proper implementation, they are neither prescriptive nor chronological.
In fact, you can follow the following steps in CRM implementation in the order that makes the most sense for your current situation and business needs. For example, you might want to break down the CMR implementation responsibility between teams, so all these steps might actually happen simultaneously.
Here are all the steps you need to follow for proper CRM implementation, no matter the kind of business you have and regardless of its size:
1. Identify and list your needs
The first step to developing a comprehensive CRM implementation process is basic: understand what your needs are.
Why is your manager considering using a CRM system? To answer this, think of your company's industry, size, and white space in the market.
What exactly are you trying to accomplish, and amongst which teams? CRM platforms are great for marketing, sales, and customer service teams. Does your CRM implementation strategy want to include all three or only some of these teams?
You should only roll out a new process with a goal in mind. Before CRM implementation, you want to determine what you are trying to build between you and your customers.
Are you trying to understand customer engagement with your product or service? Your customer satisfaction? Are you trying to get ahead of your sales cycle and shorten it as much as possible?
These are all questions that all stakeholders should spend some time answering before diving into the software proper of the CRM implementation.
3. Think about integrations
When you develop a CRM implementation strategy, you are going to want to take stock of the different tools and solutions you currently use on a daily basis.
Most CRM platforms feature integration functionalities, so you can ensure that your CRM platform fits among all the tools your company currently uses.
Some traditional integrations include Google and Microsoft products, but you may be able to integrate with other workflow-centric software so that your current process is not disrupted but simply improved.
4. Choose the right CRM platform
There are countless management CRM platforms available on the market. How do you determine the one that is right for you?
First of all, you will need to understand what your budget is. What resources do you have to make the customer experience your first priority?
Secondly, consider each platform's features. Depending on your goals and needs, the features list will help identify the right platform and guide your shopping.
Thirdly, read reviews. Trust your peers. The more reviews you read from people in your industry, the more you will be able to make the best business decision based on your industry.
5. Select a CRM implementation team
A good CRM implementation strategy is only as good as the team implementing it. There are three main types of team members to consider when building out your CRM implementation team:
Advocates
Advocates will be spokespeople throughout your company, educating staff about the benefits of using CRM platforms.
Experts
Not everyone will be familiar with CRM systems, some will need training to understand this technology and build the best relationship with customers or with the rest of the team. That's why you are going to want CRM experts in your team so that they can teach more novice team members how to use the platform and how to understand the information it provides.
Hard workers
When you first set up your CRM process, you're going to want to sift through all the data you currently have on hand. Hard workers will spearhead the data migration.
Establishing your KPIs is an excellent way of keeping your team accountable during CRM implementation. All team members will have quality standards to work according to and metrics to refer to.
When looking at metrics, compare the cost of CRM subscriptions versus your profits. This will help you determine if your CRM platform is driving enough leads to make it worth your while.
Consider a CRM platform that focuses on reports. The more data you gather about your company's CRM strategy, the better you will be able to track your KPIs.
Subscribing to a CRM platform is a costly project. You want to make sure you are not shooting yourself in the foot by signing up with a CRM platform.
While you may be able to use free trials or sign up for the basic plans for some CRM systems, none will provide you with the functionalities you need for proper CRM implementation.
Add up the numbers first, then sign up. You never want to set yourself up for unpleasant surprises.
8. Clean and prepare your CRM data
One of the most important steps in your CRM implementation strategy is to organize your data.
If you have never used a CRM platform, your customer data is likely organized in many different ways. Some of it may be on spreadsheets, emails, or presentations.
When you prepare your data, you will want to review everything you have on hand and get rid of anything that might be outdated. If there are any duplicate data, you can catch it at this stage.
If you are already using a CRM platform but migrating to a different one, you will find that most CRM platforms have tools to help you do that. Take a close look at your current platform.
Who is going to be using your CRM? The next step of a CRM implementation platform is to assign the people who will be in charge of maintaining and regularly using your CRM platform. This will help the rest of your team know who to reach out to for help.
10. Test out your CRM platform
One of the most important steps in your CRM implementation strategy is to test it out!
Once you have set everything up, you will need to roll out an initial usage stage. Have a probation period in mind. Once you have passed this time, you can check in with your team and determine what the pain points and wins are, and what you may need to change for enhanced results down the line.
11. Analyze your data and get feedback
Once you have passed your probation period, you will need to measure its success against your KPIs and the goals you set out for your team at the beginning of your CRM implementation.
Gather feedback from users and your team, and depending on all the data you receive, you might want to consider changing your plan or platform as a whole.
Key takeaways on successful CRM implementation
While it may seem like there are a lot of steps to developing a proper CRM implementation strategy, they are essential in saving you time and resources down the line.
CRM implementation can take anywhere from 2 weeks to 4 months, depending on the size of your company and the complexity of your goals.
Remember: when creating a CRM implementation strategy, always keep your needs and goals in mind. Knowing what you want is crucial. You wouldn't walk into a forest at night without a flashlight.
That also means understanding your bottom line, making sure you know your budget, and being significantly data-focused. You will want to collect feedback as often as possible to keep your CRM strategy agile and flexible based on the real-time experiences of your customers and employees.
Best tools for you