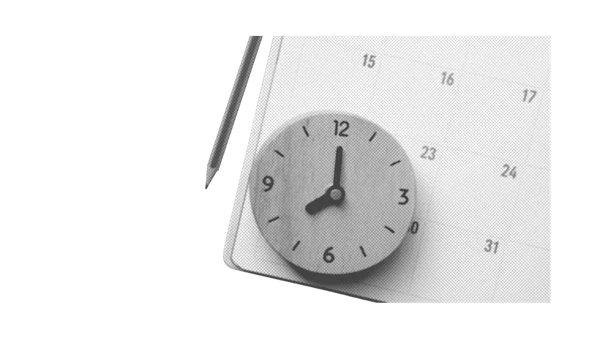 Project Management Trackers: Our Complete Guide
Project tracking can be a crucial element of project management as it efficiently helps track the progress of tasks in a project. Project management trackers are tools designed to help project managers and stakeholders know what work has been done, the resources that have been used and what issues may occur and prevent the project from staying on schedule and within budget.
In this article, we will tell you everything you need to know about project management trackers, from why they matter to the types of project trackers that will be the most useful to your business.
Introduction to Project Management Trackers
What Is a Project Management Tracker?
There are plenty of methods used by project managers to successfully manage projects. Project tracking is one of them. Project tracking focuses on tracking the status and evolution of each task within a project.
To do this, project managers use project management tracking tools. These tools help them deliver their project on time and on budget, as they allow them to measure the progress of their team in the execution of tasks, but also in the use of resources.
Project trackers are often used as a single source of knowledge and data for the project's progress. Team members can add information and data to the template as the project progresses so that every team member, manager and stakeholder can visualize what is going on in real time.
In most cases, project managers opt to use project management software to track projects. This solution ensures that data is updated in real time and easily accessible to everyone involved. Most online solutions even allow for the creation of reports with real-time data, which can greatly assist managers and stakeholders in making informed decisions.
Why Are Project Management Trackers Important?
Tracking your project and knowing exactly where you stand at any given time is extremely important.
In order to manage their project flawlessly, project managers need to have complete and accurate visibility of how the project is progressing. They need to know which major tasks and milestones have been achieved, if some tasks have been delayed, how much time team members are investing in tasks, if they are going over budget, and a lot of other similar factors. Project management trackers help them keep track of all these elements.
Project management trackers are also crucial to project managers when they need to give accurate project status reports to stakeholders and investors. It helps everyone involved see what they've accomplished so far, whether the project will meet its scheduled completion date, which roadblocks they have to face, with which resources…
Challenges Faced by Project Managers in Tracking Projects
Here are the most common challenges faced by project managers when tracking projects.
1. Scope Creep
Scope creep refers to small change requests and subtle deviations from the original scope that slowly pile up to become a big change. Scope creep is quite common and expected in project management. Clients don't always precisely know what they want, which can create issues for managers and their teams.
2. Budget Restrictions and Changes
Scope creep is very much linked to budget changes of course. Changes or restrictions in budget are a big challenge for project managers. While it is essential for project managers to plan their budgets accurately and to ensure that projects remain within budget, without the right tools it can be extremely difficult to keep track and identify costly issues that may occur.
3. Ineffective Communication
Effective communication is key in project management, and yet lack of communication is one of the biggest issues project managers face. It is crucial to have timely and transparent methods of communication that ensure everyone involved in the project gets real-time updates and information in order to improve workflow.
4. Lack of Clear Goals and Objectives
Too often, goals and objectives aren't clearly defined or realistic enough to guarantee the success of a project completion. Yet, defining clear goals and project milestones, and coming up with ways to achieve these goals is extremely important. This will help you better measure results and defend your vision to stakeholders if needed.
5. Skill Gaps
An essential element of project management is matching the right person to a task. To avoid mismatching team skills, it is essential to know what skills are required for what tasks. It is also very important for a project manager to know the skills and strengths of team members to ensure team efficiency and motivation.
6. Inadequate Risk Analysis
A big challenge faced by project managers is to fail to anticipate potential "what if" scenarios that may jeopardize the success of a project. Risk analysis is a crucial part of project planning and poor risk management can lead to serious flaws or financial issues.
7. Absence of Accountability
Project managers who don't use project management trackers have reported that they have difficulty identifying who is responsible for a mistake when an error occurs. The purpose of accountability is not to point fingers when something goes wrong, but to ensure that the person responsible takes responsibility and does everything possible to find solutions. Accountability improves commitment to the project goal and the likelihood of project success.
8. Impractical Deadlines
Another common challenge in project management is unrealistic deadlines. Overpromising by setting up unrealistic deadlines ultimately leads to reduced quality and/or missed deadlines, stressed team members and most likely disappointed clients.
Benefits of Using Project Management Trackers
Using a project management tracker helps project managers in a number of ways. Among others, project management solutions help:
Access accurate information in real-time
Identify friction points easily
Increase team motivation, productivity and efficiency
Provide precise reporting
Organize and prioritize tasks
Balance resource management and allocate responsibilities with ease
Improve team collaboration and communication
Gain clear visibility on the project's progress
Anticipate and deal with issues and roadblocks faster
Types of Project Management Trackers
There are plenty of different project management trackers to help you successfully complete a project. Here are some examples that you might encounter:
Gantt Charts
Task Tracking Tools
Collaborative Project Management Suites
Time tracking tools
Let's take a closer look at what they can do for you.
Gantt Charts and their Features
Also referred to as a roadmap, a Gantt chart is a project management tool that uses a bar chart laying out the start and finish dates of all project's elements such as tasks, milestones, dependencies between tasks, and assignees. Project managers usually use it once a project is already underway. Modern Gantt charts provided by project management tracker solutions offer useful advanced features such as:
Task names
Task duration
Dependencies
Reporting
Time tracking and estimation
Task hierarchies: breakdown structure - tasks, subtasks…
Allocating a task to a named individual responsible for the work
Task Tracking Tools and Their Capabilities
Task tracking tools help project managers organize, streamline, and prioritize tasks required to complete a project. Advanced task tracking tools should be able to:
Help you plan, schedule and break the entire workflow down into simple tasks
Facilitate team collaboration by making it easy to exchange information, receive updates and answers from supervisors about individual tasks
Help track task progress
Offer automated solutions
Offer several collaborative views (calendar view, kanban boards…)
Show you how much time was spent on each task so you can identify bottlenecks and resource hogs
Collaborative Project Management Suites and Their Advantages
Collaborative project management suites offer a full range of tools designed to allow team members to easily work together on a specific project. Project managers use collaborative project management solutions to increase team productivity, easily monitor the project's progress and foster clear communication and creativity.
Collaborative project management suites offer a number of advantages, such as:
Effortless project planning
Balanced resource management
Pipeline forecasting
Improved team collaboration
Real-time project budget management
Accurate real–time reporting
Effective internal & external communication
Time Tracking Tools and Their Benefits
A project time tracker is a project management tool that helps project managers track project's progress, allocate resources accurately, monitor what is going on in real-time, and deliver the project on time. There's a number of benefits in using this tool:
Instant performance insights
Accurate project timeline estimation
Improved workflow
More control over project profitability
More informed decision-making
Payroll and invoicing support
Choosing the Right Project Management Tracker
Factors to Consider When Choosing a Project Management Tracker
Gantt charts, time-tracking tools, collaborative tools… Choosing a project management tracker can be overwhelming. The key to this process is to always keep the following factors in mind:
The specific needs of your team and the types of projects your business usually tackles
The likelihood of your team using the tracker you're considering: How complex is it to use? Is the design intuitive enough?
Will the tracker you're considering help your team with the main friction points they encounter? (delays, approvals, collaboration, communication…)
Does it integrate with other tools you want to continue using?
Top Project Management Tracker Software in the Market
Comparison of Features, Pricing and Subscription Plans
Wrike
Features
Automation features
AI Work intelligence
Live activity streaming
External and internal collaboration
Advanced Business Intelligence (BI) reporting
Pricing and Subscription Plan
Basic: Free
Professional: $9.80 / user per month
Business: $24.80 / user per month
Enterprise: Custom pricing
Pinnacle: Custom pricing
Trial: 14-day free trial
monday.com
Features
Manage and track projects from a single workplace.
Integration with 25+ apps.
Automate repetitive tasks.
Visualize work with Kanban, maps, calendars, timelines, Gantt charts, and more.
Pricing and Subscription Plan
Individuals: Free
Basic: $24 per month
Standard: $30 per month
Pro: $48 per month
Trial: 14-day free trial
Jira
Features
Kanban and Scrum Boards
Ready-Made Templates for Workflow Building
Basic and Advanced Roadmaps for Project Tracking
Agile Reporting with Actionable Insights
Pricing and Subscription Plan
Free Plan for up to 10 users
Standard: $7.75/month
Premium: $15.25/month
Enterprise plan: Custom pricing
Trial: 7-day free trial
Trello
Features
Create lists and cards on the Trello board
Timelines and calendars
Productivity metrics
Built-in automation
Desktop and mobile app
Pricing and Subscription Plan
Free Plan
Standard: $5 / user per month
Premium: $10 / user per month
Enterprise: $17.5 / user per month
Trial: 14-day free trial
Basecamp
Features
iOS, Android, Mac, and PC applications.
Unlimited users and clients.
Team projects.
Up to 500 GB storage.
Real-time chat.
Pricing and Subscription Plan
Flat fee: $99
Trial: 30-day free trial
ProofHub
Features
Activity logs.
Data transport API.
Time tracking.
Custom workplaces and roles.
Pricing and Subscription Plan
Essential: $45 per month
Ultimate Control: $89 per month
Trial: 14-day free trial
Asana
Features
iOS and Android app.
Time tracking.
100+ integrations.
Task templates.
Unlimited storage
Pricing and Subscription Plan
Basic: free
Premium: $10.99 / user per month
Business: $24.99 / user per month
Trial: 30-day free trial
Clickup
Features
Customizable Workflows
Multifunctional Platform
Agile Board View
Automation
Collaboration and Communication
Pricing and Subscription Plan
Free Plan
Unlimited: $5/ user per month
Business: $12/ user per month
Business Plus: $19/ user per month
Enterprise: Custom pricing for large businesses with tailored solutions and dedicated support.
Recommendations and Buyer's Guide for Project Management Trackers
Which project management tracker to implement in your business really depends on the kind of projects you're dealing with, your team's size, and many other factors. However, we have come up with a buyer's guide to help you in the process of comparing project management software and choosing the one that will help you the most.
Step 1: Make 2 lists - one of the main things you need your project management tool to help you with, and another of the features that would be nice to have but aren't necessary.
Step 2: Select the project management solutions that seem to correspond in terms of features, pricing and payment solutions. Check the demos with your team and discuss designs and potential deal-breakers to ensure future team buy-in.
Step 3: Select the top solutions. Take advantage of the fact that most project management solutions offer a free trial and try them with your team.
Step 4: Collect honest feedback from team members.
Step 5: Once you've got your winner, create a plan for implementing it. Don't hesitate to schedule training, which in the end will help you save time and gain efficiency.
Taking the time to collaborate with your team and carefully select the right option will ensure buy-in and trust from your team members, and enhance productivity.
Our Conclusion on Project Management Trackers
Project management has its share of challenges. But with all the different types of project management trackers available on the market today, there's no doubt that one of them will perfectly suit your team's needs.
Project management trackers are incredible tools when it comes to tracking work, monitoring resources and performing accurate risk analysis. Whichever project management tracker you choose, we're sure it will help you, your team and your stakeholders take project management to the next level.
Best tools for you