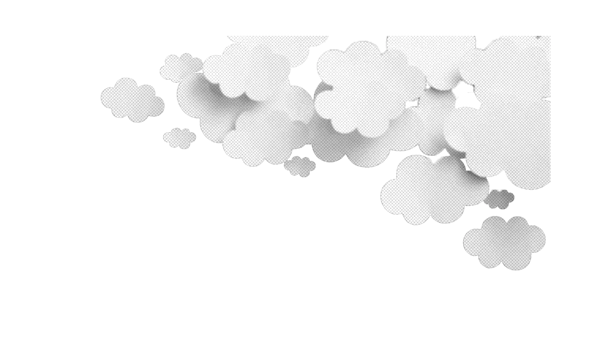 6 Alternatives to Salesforce: Finding Your Perfect CRM
A Customer Relationship Management (CRM) system is a software that helps businesses of all sizes significantly increase their productivity and stay up to date with their customer data. It allows for the accurate management and prediction of sales and gives insight into customer relationships which in turn helps to improve Customer Lifetime Value (CLV). Storage and tracking of customer details and history all may be found within one space, significantly reducing paperwork, hassle, and time-wasting. A communication system among employees facilitates the sharing of information and documents in real time, increasing the efficiency and speed at which tasks may be completed.
Last year, overall CRM usage was found to have increased from 56% to 74% and the percentage of businesses using cloud-based CRMs is now 87%, compared to a mere 12% in 2008! (source: SuperOffice)
In our increasingly modern world, cloud-based CRMs are the direction in which all businesses are going, and for good reason. If you are a business who does not yet use a CRM, now is the time to get on board. With new cloud-based systems, it is now possible to sync any device, as well as mobile phones (most CRMs now have an App available). Employees now have everything they need (quite literally at their fingertips) and may work from any location!
Salesforce is the world's most known and used CRM tool; however, your choices are not limited to one single product. We present you more information on alternative CRM software in this comparaison.
Salesforce Sales Cloud, the world's #1 CRM
Salesforce Sales Cloud is the world's #1 CRM application which has come to exemplify SaaS (Software as a Service). Automatic updates, its community input, and customer relationship efforts, plus its exemplary online training support and assistance mean no additional software and hardware systems need to be purchased.
However, the oversimplified user interface can be a hindrance to more experienced users, and the customization toolkit cumbersome to use. If business intelligence, like predictive analytics, is what you need, we suggest looking elsewhere.
Our biggest qualms are the lack of a Service Level Agreement in the standard contract and the fact that it doesn't support public Clouds. This limits hosting options and portability as well as greatly increasing exit costs.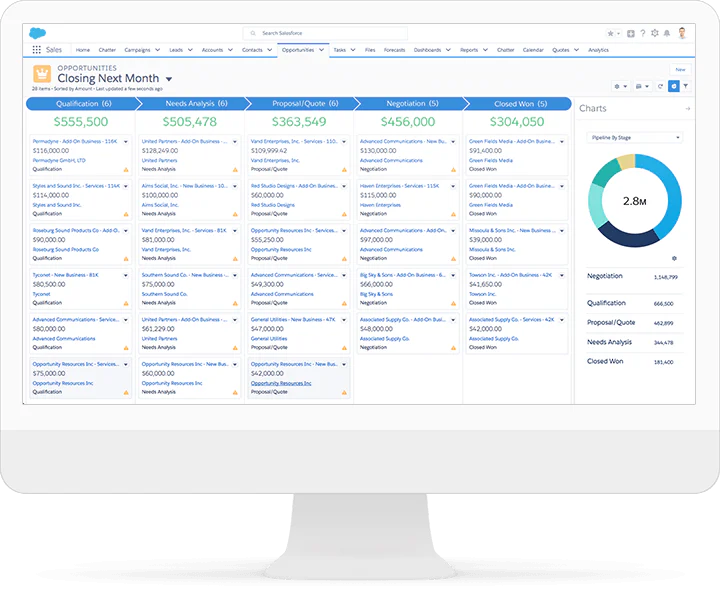 Table of alternatives to Salesforce
| | | |
| --- | --- | --- |
| Software | Main advantage | Designed for |
| Teamleader | Customizable and accessible through various platforms | Small to medium-sized businesses |
| Zoho | Useful tools to track progress | Small businesses |
| noCRM | straightforward and easy to use | sales teams and salespeople |
| Sellsy | Drag-and-drop functions | Team projects |
| Pipedrive | Simple and intuitive interface | Small businesses |
| Zendesk Sell | Mobile working, thanks to the App | Small to medium-sized businesses |
| SocialJsCRM | Monitor sales and secure better deals | Sales teams |
Teamleader: Keep on track with the use of the Mobile App
Teamleader offers standalone sales automation, a help desk, an online self-service tool, and live chat. Customizable to suit various business types. Accessible via both desktops and mobile devices through a mobile app. Organize your sales contacts, analyze the pipeline and store documents through a unified database.
A calendar lets you set appointments and follow-up reminders. Make use of project management, ticketing, and employee performance-reporting features. Teamleader integrates with Google and Office 365, amongst others. This CRM is perfect for coordinating your team and making your business thrive.
Main pros:
Easy to implement and use
Customizable
Free support
Accessible via various platforms
Unified database
Main cons:
Perhaps not appropriate for freelancers (starting price is for 2 users)
Price: €25/month for 2 users, $10/month for each additional user
Zoho: Affordable and easy to set up, a solid choice for small businesses
Zoho includes vital features for automating across sales, marketing, and customer service. Time-saving tools for creating workflows and assignment rules are included. Report tools help you visualize progress. Inventory management tools and social media make it a well-rounded CRM software. Many integrations are available, such as Google Suite, Slack, Outlook, social media (Twitter, Facebook, etc.) and more.​​​​​​
Main pros:
Time-efficient
Visual reports
Affordable
Inventory management tools
Strong social media functions
Main cons:
Limited third-party integration
Price: $0 - 20/month per user
noCRM: Focused on turning prospects into customers
A simple user interface perfect for small business owners. noCRM is straight-forward and affordable without business jargon or too much data. This tool is all about prospects, follow-ups, to-do lists and calendars – forget complex business reports. It is refreshingly hassle-free and focused on selling.
Main pros:
Straightforward perspective
A simple and intuitive user interface
Admin panel easy to set up and control
Various creation tools, e.g. a business card system
Affordable and adaptable pricing
Main cons:
Weak in terms of business reports
Lack of security layers
Indirect contact upload from spreadsheet
Price: $19/month + $7 for each additional user.
Sellsy: A CRM/ERP solution with over 3,700 customers
A pipeline view allows users to easily see the status of business opportunities. Simple visual indicators and drag-and-drop functions make tracking developments easy. The task manager and email reminders keep everyone on the same page.
Sellsy is great for fostering communication and teamwork; shared agendas, file management, discussion walls, and live chat are all included. With an interface that is easy to master, you may begin using it immediately.
Main pros:
CRM pipeline views
Intuitive interface
Mobile apps: use it anytime, anywhere
Task management and time tracking
Helpdesk
Inventory and purchases management
Connected cash register system and invoicing
Main cons:
Only available in English and French
Not always appropriate for freelancers (starting price is for up to 5 users)
Additional tools require separate payment
Price: $50/month for up to 5 users.
Pipedrive: Quick to set up and very intuitive
Great if you are looking for a minimalist interface. As the name suggests, its primary function is to offer a visual pipeline for deals. You can use the standard sales pipeline, easily customize it or create a new one. Customizable Web Forms facilitate getting web-based leads into the CRM. An icon next to each deal in your pipeline signals whether any of them require attention.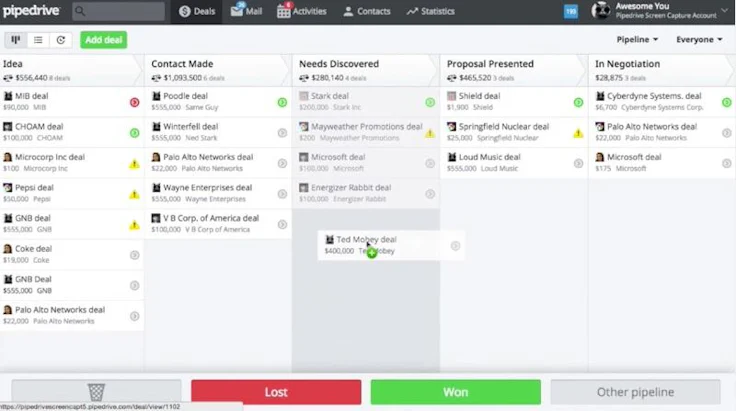 Emails are synced with Pipedrive for added simplicity, and a Statistics tab gives you an overview of your deals. Pipedrive integrates with third-party productivity tools such as Google apps and MailChimp, which you will probably need to use.
Main pros:
Simple, intuitive interface.
Useful guidance.
Simple setup.
Reliable mobile apps.
Main cons:
Somewhat limited functionality for the price
Price: $15/month per user
Zendesk Sell: A web-based CRM which allows you to work from anywhere with internet connectivity
It boasts powerful, real-time sales analytics with attractive graphs. Sell (which has recently undergone a name change, previously 'Base') can also track phone conversations and save them to client contact cards for future reference. Tool-tips pop up when you mouse over icons, and instruction videos are available as a guide. Its design is simple and to the point. Sell offers many add-on functions but is limited in regards to third-party integration.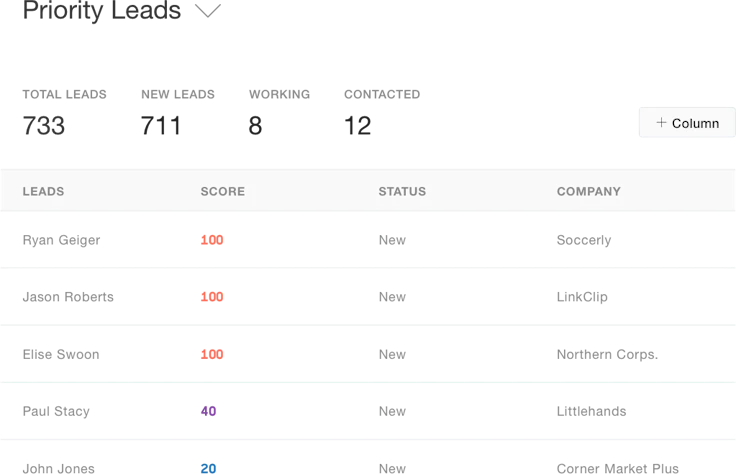 Main pros:
Great for mobile working, with the App that is available
Easy to set up and use
Great sales analytics
Helpful instructions
Multiple security layers
Simple user interface
Main cons:
Limited third-party integration
Limited customisability
Prices start at $49/month per user
SocialJsCRM: go ahead of the competition
Increase your sales force productivity and close deals faster with SocialJsCRM. All the information you need about your clients and leads are centralized in a single tool online. Your lead management and scoring are significantly enhanced, as you perform a better customer follow-up.
The collaborative tool helps reduce the sales cycle
Automated tasks and agile management integrated with the software
User-friendly interface - see the information straight away
Monitor your sales on a daily basis.
$25/month per user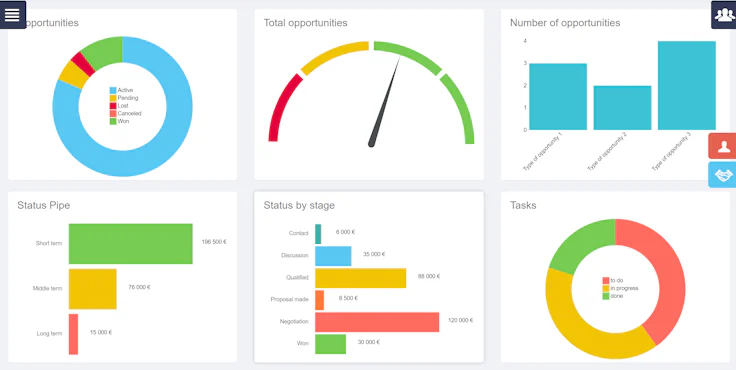 So, have you decided which one is best for you?
While Salesforce is still the dominant CRM, there are multiple other options to choose from - one size does not fit all in a diversifying market. If you're a freelancer, you might want to keep costs down and focus primarily on selling.
Or, you might be an SME and want a CRM geared towards improving teamwork. Perhaps what you really value is mobility and flexibility, or a CRM which is highly customizable to suit your needs to a T. Whatever the case, you have a good selection in front of you.
Best tools for you