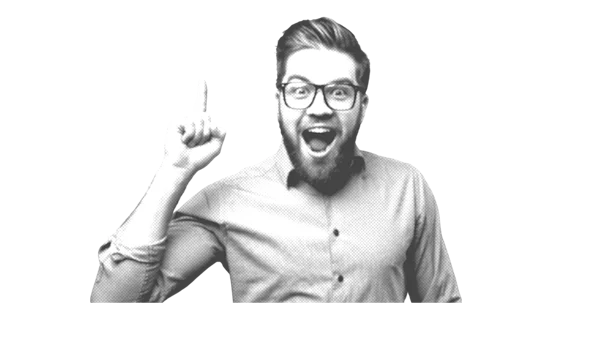 What is Brand Experience? Use the Senses to Give an Experience to Your Customers!
So you've heard of Brand Experience, but you don't know exactly what it is? In the most basic form, brand experience is a marketing concept that identifies the way a brand is perceived by the public. But you'll see soon that there is more than meets the eye!
In today's ultra-competitive world, more and more companies are looking for ways to help their brand image. This is why companies need to have some familiarity with the concept of Brand Experience.
Soon, you'll be able to decide which marketing strategies and decisions will help you get your experience where you want it to be.
Let's check out what Brand Experience really is, what it's made up of, and some ways to measure its impact on the way your audience sees you!
What is Brand Experience?
Definition
Looking at the definition of a brand provided by Investopedia, it is "a […] marketing or business concept that helps people identify a company, product, or individual". But as we know, a brand is made up of a mix of elements such as the name, logo, colors, slogan, the company history and reputation, and so much more.
Brand Experience goes further by designating the overall feelings experienced when a customer thinks of a specific brand.
When you walk into Starbucks and order a coffee, what do you get? You get a personal experience as they write your name on the cup and call it out. Or when you see Red Bull events and competitions that promote thrilling experiences, you drink Red Bull, and it makes you feel the thrill of energy.
So a quality Brand Experience is defined by succeeding in bringing forth a combination of emotions, feelings, and thoughts in the customer.
These often touch on sensory connections, intellectual stimulation, behavioral changes, and more. They all work together to start creating a bond and building loyalty with your brand.
What are Brand Experience principles?
At first, a customer learns of a product thanks to characteristics such as price, effectiveness, advertisements, etc. After that, they use those characteristics to start forming their perception of your product or service. Progressively, you'll establish a more solid brand experience.
One of the first things to understand must be the needs of your customers. Determine specifically what they are looking to acquire from your brand. Ask yourself what motivates a potential customer to choose your business over another.
If you haven't yet, try creating a user persona that aligns with your target audience to show these things!
As a part of your brand experience, you need to stay consistent and coherent with your brand's offer. Keep this in mind at any level of your brand such as your website, product creation, physical store, advertising, and more. All of these factors work together to create your brand experience and help customers invest emotionally in your brand
Don't forget to pay attention to the small details that add just a little extra! Prove to your customers that you'll work hard to create the best brand experience possible.
What brings it all together is the story that your brand is trying to share with the world. Think about the vision and mission of your brand and how to incorporate them into the story that your company wants to tell.
Why is Brand Experience important?
As we've seen, brand experience is more than just the way others view your brand. It is the way that your customers connect with your brand and how it makes them feel. In the end, this is what will get your customer to come back for more, or to choose your brand over another one.
This results in many positive benefits :
Brings forward emotions like trust and empathy, which build customer loyalty (brand loyalty),
Creates anticipation for upcoming products/services because of a previous experience,
Pushes you ahead of competitors with lower quality brand experiences,
Supports continuity of profits in the long term.
What is Brand Experience Design?
The concept of brand experience design plays an important role when working to create your products. This is precisely because it is when you design your products with your brand experience in mind.
Design products or features that enhance the feelings and sensations connected to your brand to improve your overall brand experience.
During this process, think about the different ways that you can design and market your offers while still providing the best user experience possible!
How do User Experience and Customer Experience fit in?
Brand Experience, Customer Experience, User Experience, how do these all relate and what do they mean? They each have their own distinct usage that will better help you understand what brand experience is made up of.
User Experience
The User Experience is most closely linked to how effectively a consumer interacts with your product or service and how enjoyable it is. For example, on a digital platform, it could be how easy and quickly the customer could access certain site elements.
By ensuring a positive user experience, you will build on a better customer experience and, in turn, a better brand experience.
Customer Experience
Customer Experience refers to the overall experience that customers have during their relationship with the company, through all the contact points encountered during the customer journey. In other words, the way a customer perceives their overall interaction with the company. You want them to like your company, so they'll use it again!
A synergy of experiences
So how do they all synergize? The user experience is a part of the customer experience. Both of them work together as a system to build towards a better brand experience and the feelings, emotions, and thoughts that customers have when thinking about a certain brand or company.
6 Tips to improve your Brand Experience
Unfortunately, there is no magic recipe that guarantees the creation of a quality brand experience. However, through careful planning, and by following our suggestions, you'll be on your way to creating a great experience for your customers!
Here are some guidelines to follow :
Distinguish yourself from your competitors through a unique selling proposition (USP) that generates a positive impression with buyers and potential customers;
Interact with customers in a timely manner through various channels (physical, digital) and don't disappoint expectations by fulfilling promises during the sales process;
Personalize your offer through storytelling and marketing that appeals to the senses and emotions of the customer;
💡 Suggestion: pay attention to the colors of the brand! This is because the human brain associates feelings with colors. For example, red might be the right choice to convey a message that brings forth thoughts of vitality, passion, strength, etc.
Ensure appropriate matching, i.e., how well the brand meets customer needs. Adequate customer segmentation is needed to best tailor your offer;
Demonstrate responsibility for current issues such as respect for the environment or the well-being of your employees.
Engage with your customers through physical events and social media to build up a positive community as an asset to your brand experience
There is even software that can make some of your experiences easier. If you need to moderate your online community's brand experience, Bodyguard uses AI to remove toxicity when you need it.
How to begin measuring its impact
Although many claim it is impossible to calculate the impact that your brand experience has, this is not true. Although it is difficult to precisely quantify the benefits, there are several things your business can do to better determine the perception that customers have of your brand.
Here are a few:
Pay attention to social media engagement. Many online tools can track mentions of your brand on websites and social media. Aim for a high number of shares from users, especially when accompanied by a high degree of satisfaction;
gather the brand's consumer data to create more personalized products that fit the needs of your target audience;
👉 it's essential to collect your data by following an ethical approach and above all respecting any local regulations.
send newsletters with interesting content that will engage emotions and analyze online interest;
gather great testimonials from your satisfied customers to share with your team and your brand's community;
provide an optimal user experience and improve it with feedback if need be.
Brand Experience Examples
Apple
A great example of a company capable of implementing a successful brand experience is represented by Apple. When consumers buy an Apple product, consumers have the sensation of living a real "total experience".
The brand has managed over the years to achieve this result through multiple actions, including:
effective corporate communication through commercials capable of reaching people's emotional side;
iconic points of sale with precise characteristics all over the world (clean, bright, and spacious spaces, long wooden tables to display and test products, qualified staff to provide information or assist customers by responding to their needs, etc.);
creating moments of anticipation for new product launches or Apple events;
careful, high-quality packaging. The packaging of an iPhone, the company's flagship product, provides a pleasant experience when unpacking the product. The packaging is no longer a simple box that contains a product, but a real distinctive feature that can influence the choice of a possible buyer.
Red Bull
We've already seen a little about Red Bull's brand experience, but what has pushed it to be one of the leaders in the energy drink market? It's all about the exciting, heart-pounding experiences that Red Bull offers to its community!
When it comes to brand management, they've shown some great ways to engage their customers, including :
Creating major competitions and events all about extreme sports to capture attention, whether it's BMX, skating, or more!
Showing up everywhere in sports beyond the competitions they create, sponsoring teams all over the world, from volleyball and Formula 1 to soccer, and countless others.
Thrilling viewers and emotions by even breaking world records, sponsoring a parachute jump from the edge up space during the Red Bull Stratos event.
Your business is next!
Remember that it's all about being able to maximize the sensations, feelings, thoughts, and emotions that your customers feel when they perceive your brand.
Now that you've figured out what Brand Experience is, you'll be on your way to offering the complete experience for your customers!
Best tools for you