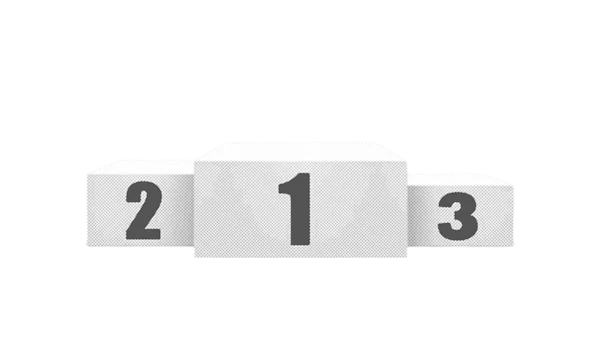 Recurring Invoicing Software: Top 10 Best Software
Recurring invoicing software can be a crucial tool for your business. But we know how difficult it can be to choose the right one for your business as there are tons of solutions available.
In this article, we will look at the benefits of a good recurring invoicing system and the important factors to consider when choosing yours. We will also compare the top 10 recurring invoicing software so you can make an informed decision for your organization.
Before we dive into the article, have a look at this guide we've worked on with Chargebee! Their team has produced a report on the state of the subscription management industry in 2023. If you're looking for growth strategies, starting with customer retention and pricing, this guide is a must-have!
2023 State of Subscription Industry Report How subscription leaders are investing, winning, and growing customers in the Retention Era, by Chargebee
Download the Report
What Is A Recurring Invoicing Software?
Recurring invoicing software refers to systems designed to help companies send the same invoice to the same customer at regular intervals (weekly, monthly, annually…) for a specific product or service, containing the same invoice details.
Recurring invoicing software automatically invoices customers and handles the collection of payments.
Who Is Recurring Invoicing Software Useful For?
Many businesses offer types of services or products that require them to create and send the same invoice to customers on a regular basis. They usually choose to invest in recurring invoicing software to automate invoice and payment processes in order to improve productivity and save money.
Businesses that often use recurring invoicing software include:
Rental company's (flats, office buildings, etc.) ;
Subscription-based products and services (gym, software, monthly gift boxes, streaming services, etc.) ;
Marketing companies ;
Consultants ;
And many more…
How To Choose The Best Recurring Invoicing Software?
Identifying which recurring invoicing software is right for your business can be difficult.
When choosing a recurring invoicing software, you need to consider if it provides the features you need to run your business, and if it was designed for your type of business.
For example, you can ask yourself:
Can it process international payments?
Can it process all the transactions you perform each month?
Does it support the types of payment methods you need?
Does it integrate seamlessly with the other tools you use?
Is it easy to get up-and-running?
Can it run promotions?
Does the vendor have experience in your industry?
Is it adapted to the size of your business?
And any other business-specific questions
Chargebee
Chargebee is a great software for businesses of all sizes: startups and enterprise-level companies alike. It is a plug-and-play cloud-based subscription business tool and billing solution that provides a wide number of products, features, and customizations for its customers. Businesses can use Chargebee to combine usage-based, one-time, and recurring pricing models, organize promotions and bill their customers accurately. It has a sleek and easy-to-use API and provides both free and paid plans, making it accessible to all.
Features
Subscription management
Recurring billing and invoicing
Recurring payments
Accounting and taxes
SaaS reporting
Enterprise billing
Integrations
Offline Billing
Reports and notifications
Pros and Cons
Pros
Free option
Easy to use
Customize payment options (flat fee, usage, custom)
100 different currencies and payment options
Special promotions can be organized
Cons
Quite expensive once you upgrade past their free plan
No parent-child functionality
Not possible to export multiple invoices in one go
FreshBooks
FreshBooks is a web-based SaaS that is best for small business and freelancers. Freshbooks allows users to create and send invoices, track expenses, manage projects and clients, and view reports. It offers four different plans that vary in terms of the maximum number of billable clients and features available. If you're not sure Freshbooks is the right system for your business, you can try it for free for 30 days.
Features
Invoicing tools
Mobile application
Estimate and proposal conversion into invoices
Multiple languages and currencies
Integration with more than 100 third-party applications
User roles and permissions to improve security
Pros and Cons
Pros
Intuitive cloud-based app
Complete bookkeeping system
Unlimited invoices included in all plans
Less expensive than other popular accounting software
Electronic signatures on estimates and proposals
Cons
Not possible to view reports or manage team members from the app
Recurring invoice feature unavailable with Lite Plan
Extra fee for additional users
Lite plan only allows for five billable clients
Bonsai
Bonsai is an all-in-one business & financial management solution specifically geared toward freelancers, small businesses, agencies, and self-employed professionals. It integrates and automates many business management tasks such as proposals, contracts, billing, accounting and tax preparation. Bonsai's all-in-one package is relatively affordable and features a very intuitive and simple interface.
Features
Ready-to-go interactive proposal templates
Contract templates
Expenses tracking
CRM within the app
Contact forms
e-Signatures
Time-tracking and task management
Automatic invoice generation and sending
Bonsai tax
Pros and Cons
Pros
All-in-one solution
Good customer support
Strong mobile apps
Easy to use
Very useful time-tracker
Great dashboard
Looks professional when sending proposals and invoices
Multiple payment and payout options
Expense tracking
Helpful with taxes
CRM within the app
Cons
Potentially expensive monthly cost
Limited features
Limited integrations
Contract creation tool has its limits
Time tracking feature doesn't capture evidence of your work
Only available in English
Geographical limitations for payment options
Wave
Wave recurring invoicing software is very popular among freelancers and small businesses as it is completely free, with no limitations. It includes invoicing, accounting software, and receipt scanning. It is designed to help small businesses save time by providing a simple, all-in-one financial management tool via a suite of products that work seamlessly together. Wave can be a great and cost-effective option for small businesses and freelancers who don't need extensive billing features.
Features
Better and faster bookkeeping
Invoicing
Calculation of tax and deductions
Direct credit card payments
Fully integrated single login solution
Profit and loss statement
Automatic data backup
Pros and Cons
Pros
Free
No commitment
Reporting is easy to create, with many options
Multi-currency
Straightforward setup, easy to use
Unlimited users
Smooth transaction management
Cons
Not appropriate for large businesses
Limited third-party integrations
Lacks time-tracking features
Linking with bank account can be troublesome
Basic reporting options
Not able to set up separate income and expenses by classes or locations
Customer support could be better
Zuora
Zuora is a recurring billing software that is more suitable for high-revenue companies. As one of the leading business, finance, and billing systems rolled into one software, it offers many Fortune 100 businesses from the subscription economy like Zoom, CAT, Toyota, and NBC Universal sophisticated and flexible features and tools to help them meet their goals.
Features
Plan-based pricing catalog
AR management
Automated notifications
Time based discounts
Hierarchical enterprise billing
Revenue recognition reports
Account period management
Key subscription metrics
Taxation
Quoting and subscription management in CRM
Subscription insights and analytics in CRM
Automated invoice generation and presentation
Electronic payment automation
One time, recurring and usage pricing
Billing in advance and arrears
Subscription lifecycle management
Pre-built gateway integration
Pros and Cons
Pros
Free trial
Flexible
Customizable
Sophisticated features
Highly secure
Can support large volume of data
Cons
Rates are on demand
Complex and can be difficult to use
Not for startups or small companies
Chargify
Chargify is a billing and subscription management tool that is specifically designed for B2B SaaS companies to manage their monthly subscriptions. Providing you've got the budget, it is a great solution independent of company size, whether you're a small business, a startup, or a large enterprise that bills large numbers of clients monthly.
Features
Multi-gateway support
Customer portal
Good recurring billing system
Business intelligence tools
ACH/echeck
Invoicing
Recurring billing API
Dunning management
Subscription management
PCI compliant security
Branded payment websites
Mobile app
Automatic emails
Pros and Cons
Pros
Designed specifically for B2B SaaS companies
No commitment: month-to-month subscription
Stable and reliable
Scalable
Easy-to-use dunning system
User-friendly interface
Customer service available 24/7
Easily adjustable customer bills and information
Multi-currency
Basic email marketing included to create email funnels
Cons
Can be overwhelming
Monthly subscription on the higher end of prices
Each Chargify account can only charge in one currency
Reporting tool
Not ideal for one-time charges
Zoho
Zoho has a specific tool called Zoho Invoice that serves as a free standalone recurring billing software. It can be integrated with Zoho Subscriptions to handle all your customer subscription billing life cycle from start to finish. Zoho is one of the best recurring billing software for small businesses and freelancers as it offers free and cost-effective options. It is also perfect for businesses that are either starting or don't require a complex and expensive system and can handle plenty of billing processes.
Features
Recurring billing
Recurring invoice reports
Estimates and proposals
Integration
Powerful APIs
Project invoicing
Pros and Cons
Pros
Free and cost-effective pricing options
Project time management features
Easy to setup
1,000+ invoices per year
Multiple integration capabilities
Multiple payment methods
Multiple currencies, multilingual
Cons
Integration is not always seamless
Must purchase Zoho Books for accounting functions other than invoicing
Manages outgoing invoices only
No approval workflows for issuing invoices
Recurly
Recurly is an all-in-one integrated platform that helps companies with large recurring revenues around the world improve billing continuity and maximize revenue. The software provides tools to easily automate large-scale subscription billing by enabling teams to manage and optimize their subscriber lifecycles.
Features
Subscription management
Flexible subscription billing models (fixed recurring, quantity-based, usage-based, one-time charges, hybrid options)
Invoice and receipt customization
Custom charges and credits on customer accounts
Automated recurring billing
Global sales tax management
Integration with ERPs and CRMs
Revenue recognition
Intelligent retention
Analytics
Subscription renewal reminders
Pros and Cons
Pros
Month-to-month service without commitment
Machine learning to minimize churn and maximize revenue
Many subscription billing models
Multilingual
Great customer support
Analysis of subscriber retention and other metrics
Cons
Interface isn't intuitive
No details on past due invoices when generating a single payment invoice
No option to edit the quantity, pricing, and charge description once the invoice has been created
Lacks options for customizing or disabling "session timeout"
Axonaut
Axonaut is an all-in-one tool and perfectly-integrated ERP/CRM software that helps businesses manage all aspects of their projects and activities as well as their customer relationships in order to be more productive and competitive. It is mostly suitable for start-ups, freelancers, auto-entrepreneurs and managers of SMEs (1 to 50 employees).
Features
Branded quotes and invoices
Quotes to invoices conversion with one click
eSignature
Stripe and Gocardless enabled for online payment
Manage deposits, invoicing status and balances, including for recurring invoices
Bank transactions monitoring
Detailed statistics
Accounting tasks automation
Custom export process
Company-specific accounting codes Management
Automation of sales, expenses and taxes
Pros and Cons
Pros
Complete system: everything in one place
Nice user interface
Good mobile app
Reactive support
Great for small businesses
Smart reminders help you follow up on outstanding invoices
Direct connection with your bank account
Affordable
Cons
Takes time to learn
Not suitable for large businesses
Needs more integration
HoneyBook
HoneyBook is an all-in-one software solution that prioritizes ease of use for entrepreneurs who want to streamline their admin tasks and ensure they are keeping pace with their prospects and customers. It offers small businesses plenty of tools for invoicing, expense management, profit and loss reports, client management, automated workflows, templates, scheduling, and more.
Features
Recurring payments
Invoice templates
Automations
Mobile app
Status notifications
Invoice branding
Contracts
Payment reminders
Project workspace
Pros and Cons
Pros
All-in-one software (including CRM)
Mobile app
User-friendly
Easy automation
Good customizable templates for invoices, contracts, and more
Time tracker tool
Unlimited team members
Personalized branding
Visual pipeline for entire business
7-day free trial
Cons
Data management and reports are not very detailed
Expensive transaction fees for instant deposits
Email feature can be confusing
Doesn't natively integrate with payment processors
Basic and manual expense tracking
Team collaboration
Only offers currency support in USD and CAD
Final Thoughts On Recurring Invoicing Software
If your business provides products and services that require you to create and send the same invoice to customers on a regular basis, chances are you will benefit from investing in a good recurring invoicing software.
When choosing the right software for your business from this list, make sure it's right for the size of your business and offers all the features that will help you automate the billing and payment processes to improve productivity and save money.
Free content
2023 State of Subscription Industry Report How subscription leaders are investing, winning, and growing customers in the Retention Era, by Chargebee
Download the Report
Best tools for you