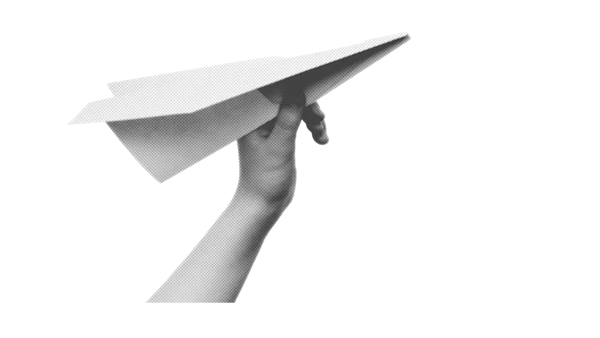 The CRM campaign you never knew you needed
A Customer Relationship Management (CRM) campaign is critical in boosting the reach of your company's projects and initiatives. It's one of the most efficient ways to track your company's evolution, sales growth, and customer conversion rates based on the various projects your team rolls out nationally or globally.
What is a CRM campaign?
A CRM campaign allows you to process and analyze all the email, telesales, or social media marketing campaigns you have developed with your team. A CRM campaign also enables you to understand the precise needs of your leads by keeping a close watch on their demands, interests, and engagement with your products and services.
While one of the main aspects of a CRM campaign is to nurture a high fidelity with your customers, it is also a critical structural tool to keep your project management in check and your analytics capabilities up to date.
Customer Relationship Management (CRM): definition
Customer relationship management, or CRM, refers to a method used by companies of all sizes to keep track of their customers' interactions with their products and evaluate the conversion probability of potential leads.
CRM softwares have many capabilities, including:
Workflow automation
Content development
Audience targeting and selection
Performance reporting
Sales and marketing campaign management
A CRM software streamlines your team's way of working and generates trackable success for you and your projects.
How to use a CRM software for marketing campaigns?
There are many ways to use a CRM platform for marketing campaigns. Most CRM softwares are incredibly versatile and can assist in collecting vital data to deliver a wide range of benefits.
For example, marketers can use CRM platforms to understand the products customers love, their past interactions with existing products, and where their efforts have fallen short of expectations.
Since CRM softwares have in-built advantages like those mentioned above, applying their capabilities to marketing campaigns can yield crucial insights and drive exponential conversion rates.
Marketing teams can take advantage of the many benefits of CRM to scope the expected revenue and return on investment (ROI) of their projects, and comprehensively understand the life cycle of their team's initiatives.
The different functionalities of marketing CRMs will depend significantly on the platform your company chooses to subscribe to. But more on that shortly.
What are the main benefits of a CRM marketing campaign?
There are many benefits of deploying a CRM marketing campaign.
Customer retention and satisfaction
CRM marketing campaigns provide crucial insight into how your customers think and how to better identify their needs. A CRM software gathers all this information in one place, effectively allowing you to create individualized solutions to improve your customer experience and overall satisfaction, and correct internal workflow pain points.
Increased sales and revenue
When CRM marketing campaigns are correctly deployed, you learn:
Who your target audience is
What your audience wants to hear
When your audience wants to hear it
Creating timely and relevant messaging ultimately leads to increased sales, revenue, and reliable conversion rates.
Improved decision making
Collecting relevant customer data leads to making more informed, transparent business decisions. No longer will you be addressing quick wins, but you will be able to develop comprehensive workflows and strategies to deliver quality experiences to a larger pool of prospective and existing customers.
Optimized marketing and communication
A CRM campaign can help a business better segment and target its audience, and improve the effectiveness of its marketing and communication efforts.
Increased efficiency
By automating and streamlining customer-related processes, a CRM campaign can help a business increase efficiency and save time and resources.
What are the different CRM marketing strategies and tactics?
Consider a CRM software like a database that lets you see all your corporate initiatives' details. You can track just about any marketing tactic on a CRM platform, including:
Organic content
Organic content refers to unpaid marketing content that existing and potential customers can find on their own. An example of organic content can include a post published on a company's social media account or a blog post or think piece published on their website.
Incorporating organic content development in your marketing strategies is an exceptionally cost-effective way of raising awareness about your company to potential customers and keeping existing customers in the loop of your recent projects.
Organic content is usually:
Informative: the more evergreen your content, the better
Credible: identifies you as an authority on a topic
Engaging: it should lead to conversion
Customer-centric: should place the user experience at the center
Organic content allows you to affirm your brand identity and anchor your company in the white space of your industry, cut costs drastically, build loyal relationships with your customers, and improve your overall ranking in search results.
As your company gains maturity in organic content development, it will also gain a more profound understanding of how to create relevant content tailored to the right audience.
SEO
SEO, or Search Engine Optimization, is the process of improving the content on your company website to boost its visibility on Google, Bing, and other similar search engines.
The best way to think about SEO is to consider the types of things your customer searches for online. What words do they typically use to fine-tune their search? Do they ask questions? How can you best speak like your customer?
Using a marketing CRM to generate keywords through an SEO tool can help you get close to your customer's experience searching for products and services online.
Most marketing CRM softwares will include an SEO tool that can help you conduct content audits on all the pages on your website. The marketing CRM analyzes customer data to identify new keyword opportunities and evaluate how your content pages perform. Ultimately, this will save you loads of time.
PPC (Pay per click)
Pay-per-click, or PPC, works similarly to SEO, though it is more focused on advertising than it would be on short- to long-form content pages.
As you begin gaining keen insights into user behavior via your marketing CRM, you will have, just like you would with SEO, a good sense of how your customers express themselves when they search for products and services in your field.
The closer you get to speaking your customer's language, the better you will roll out pay-per-click advertising strategies that bid on the right keywords and attract prospective and existing customers to your site.
CRM integration with your PPC efforts can help you comprehensively track and measure keywords, and give you an advantage over competitors who may not be considering PPC as one of their CRM marketing techniques.
Email marketing
Email marketing is a powerful technique to keep you close to your customers and for your service to stay front of mind.
Keeping contact lists up-to-date and ensuring the right message goes out to the right customer at the right time can often use many internal resources. And in addition to wasting valuable time for your team, manual contact list management can also lead to mistakes and communication mishaps.
When you use CRM integration for your email marketing efforts, you ensure that your contact list is updated automatically based on new customer data.
CRM integration allows you to personalize your content and track customer engagement. A CRM tool can also show where a customer is in the sales funnel and track a customer's history with your business.
In addition to keeping your contact list, user preferences, and customer history up-to-date, CRM integration allows you to schedule various messages to your customers at the right moment in their interaction with your product, effectively reducing your churn rate.
Social media marketing
Social media marketing is a critical marketing technique to expand the reach of your projects and get your company in front of wider audiences.
However, social media community management is tricky. It requires razor-sharp project management, a deep understanding of audiences, and navigating the ever-changing digital trends that keep customers interested.
CRM integration for your social media marketing initiatives allows you to hone the customer data your platform has collected to create, schedule, and publish posts and ads to digital screens around the globe.
CRM integration will help you identify the most relevant social media channel for your targeted audience. For example, your CRM platform enables you to determine whether your audiences are using TikTok over other channels, helping you allocate the right resources to building out that social media account.
Once you publish, your CRM platform can also assess engagement and the success of your campaign via hashtag, keyword, and account tracking (also called social listening).
You will also have one singular hub to see what people are commenting on your posts and sending you via direct messaging, consequently getting a bird's eye view of what your reputation is in your industry.
Event marketing
Event marketing is another key marketing technique to help track your success and better understand your target audiences.
Like any other marketing technique, integrating CRM with your event marketing efforts will help you optimize your data collection practices. You can store data related to your attendees (recurring and customers, VIPs, participants, etc.), manage reservations, and track your event's performance.
Which CRM systems should I use for my CRM marketing campaigns?
While most CRM systems offer a marketing solution, some companies provide top-of-the-line functionalities to make your marketing campaigns pop.
CRM marketing campaigns: your key takeaways
Many companies have high expectations for the reach of their marketing initiatives. Still, some often lack the resources to see their projects from start to finish, track their success, and learn from their mistakes to craft more relevant ones for their customers.
Using a Marketing CRM can make all the difference between developing real-time responses to customer experiences and developing relevant brand authority and plummeting conversion rates. Consider using a CRM for your marketing campaign today.
Best tools for you