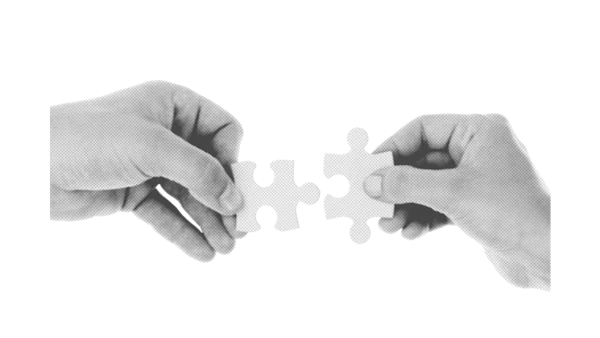 CRM Excel and CRM templates get your sales started
As your business is beginning to grow, your organizational systems will need to grow with it. Eventually (maybe even already) the Notes App in your phone is going to let you down and you'll miss a sale because something fell through the cracks. Enter, your new hero: CRM Excel!
Excel is an extremely common business tool used worldwide so it makes sense that many small businesses would start their Customer Relationship Management journeys using CRM Excel. The software gives businesses basic access to prospect tracking, charts and graphs, and formulae to perform quick calculations. CRM Excel is a great starting point for managing and organizing an influx of customer information. This type of CRM is often the easiest and cheapest option for small businesses – if you know how to build one, that is.
Let's take a look at the benefits of and how to use CRM Excel. We've even thrown in a free downloadable template!
Download your free CRM template now!
Download
Now that you know exactly what you need to do to rev up your sales, download our free CRM Excel template and get started!
Benefits of using CRM Excel
Customer Relationship Management supports your marketing and sales funnels by organizing and managing all your interactions with current and future customers. Using a CRM, you will be able to easily improve your business relationships by staying connected to your customers, providing quality support, and generating new leads.
A CRM records basic and advanced customer information such as
phone numbers,
emails,
websites
social media
customers' communication preferences.
You are able to more easily maintain relationships with existing customers through a CRM by contacting them on a regular basis. The contact history is recorded which means you won't forget customers or contact them too often.
A CRM also boosts your chances of acquiring new customers. When you collect and analyze data from a potential customer (or lead) you can use it to improve the customer journey and increase your conversion rate.
There are many CRM software products available on the market to manage this type of information and grow sales but they can be complicated and expensive for a small business just starting out. Creating a CRM in Excel offers many advantages, for example:
It's free – and it always will be
Doesn't require much training
Most small business owners and solopreneurs are already familiar with Excel
All employees can access and modify the same document
Highly customizable
Free templates available
It's free
Except for the one-time license fee required to access Microsoft Office, CRM Excel is completely free to use, with no increasing fees for larger datasets or multiple users, as is common in professional CRM software products. There are many templates (including ours!) that are free to download and use, making it easy to get started.
Doesn't require much training
Excel is not complicated to set up or begin using for data entry. There are also thousands of great videos and articles available online that can walk you step-by-step through any issue you encounter with Excel and CRM Excel more specifically. But, unless you're planning to use more complex formulae, getting comfortable with using CRM Excel is generally a quick process.
Most people are already familiar with Excel
Along with being a relatively simple tool to use, most people working in the business world today already have at least a basic familiarity with Excel. This also increases the acceptance of CRM Excel spreadsheets and reduces the effort required to learn how to use a new system.
All employees can access and modify the same document
Rather than each sales team member keeping track of their own leads, contacts, and conversions separately, CRM Excel lets all team members access and modify the same information through Google Drive, Dropbox, Google Sheets, or internal servers. Now there is only one file for all your sales data, giving you a birds-eye view of your leads and customers. This also means that multiple employees can work on the Excel lists at the same time without any problem.
Highly customizable
You have complete control in Excel. You can choose each formula, each element, and even the font and color to fit exactly what your business needs. You can modify individual tables or the entire document. The sky is the limit.
Free templates available
You don't need to create a CRM from scratch. There are multiple pre-made templates that you can use to optimize your customer relationships. The templates are customizable so that you can choose the information you want to be represented. All you need to do is Google search "CRM Excel templates" and you can pick and choose the templates that work for your sales process.
Or you can check out the free downloadable template we made for you!
How to use CRM Excel in 5 easy steps
Creating and using CRM Excel is a simple process – you don't even have to input any formulae! Just follow these five easy steps:
Download a pre-made CRM Excel template
Delete the sample data and add your own
Put someone in charge of the spreadsheet
Review and clean your CRM Excel sheet regularly
Watch for signs it may be time to upgrade
Download a pre-made CRM Excel template
The first step is to download a pre-made CRM Excel template, such as the one we have provided at the bottom of this article. We suppose you could also do a Google search for other free templates (but they won't be as good ;P). Once you've downloaded and opened the template, follow any instructions that appear to get it all set up. There are multiple benefits to using CRM templates. Templates:
Save time
Ensure data accuracy
Customize easily
Automate daily tasks
Delete the sample data and add your own
In the spreadsheet, you'll see fields set up to fill with customer information like:
Company name
Date created
Assignee
Opportunity status
Opportunity stage
$ value
Website
Address
Primary contact
Email address
Phone number
LinkedIn profile
Notes
These fields will have example data that you can go ahead and delete and fill with your current lead and customer data. Add as much information as you possibly can because this will help you with lead tracking down the road.
Put someone in charge of the spreadsheet
If you are a solopreneur, this is obviously going to be you, but don't forget to schedule regular times to maintain the data. If you have multiple people on your team sharing and using the same CRM Excel sheet, you should put one person in charge who can follow up with the rest of the team to make sure they're regularly updating the information. It is important to make sure the data in your spreadsheet is accurate and up-to-date.
Review and clean your CRM Excel sheet regularly
It's easy to let a spreadsheet run wild. That's why it's important to set a regular time either monthly or quarterly to go through the data and clean up any out-of-date information. You can also use this time to identify, evaluate, and propose solutions to recurring customer complaints.
Watch for signs it may be time to upgrade
CRM Excel is a valuable tool, but it can only take you so far. Once you have too much information, the spreadsheet becomes unwieldy. Some signs it may be time to spring for professional software include:
Customer and lead data is frequently getting lost
Manual data entry eats up hours of your week
Your sales team is growing and you have no way to share important documents with them
Your sales cycle

seems to be getting longer and longer
You can't clearly see how your sales reps are interacting with customers and leads
When these signs are popping up two or three at a time, consider getting a CRM built to handle your new needs.
Upgrade from CRM Excel to CRM software and start upselling more!
Upgrading from the free CRM Excel to a professional CRM software doesn't have to cost an arm and a leg. There are plenty of products available at reasonable costs that will help you increase sales, communicate internally, and analyze data so that your business never stops growing. Some of our favorite CRM software products include Salesforce Sales Cloud, HubSpot, and ClickUp. Consider switching to one of these once you notice signs of growing pains in your CRM Excel.
Free content
Download your free CRM template now!
Download
Best tools for you