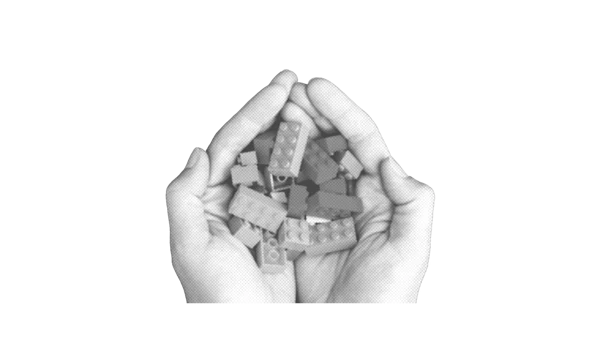 What Is CRM Experience? A Complete Guide For Your Business
Great customer experience is crucial to gain and retain your customers so they don't run to your competitors' brand.
But we know how challenging it can be to be consistent in creating the best possible experience, especially in a constantly changing environment. CRM experience is a key element to help you deliver flawless customer experience and improve your company's sales performance at the end of the line.
We wrote this article to guide you through each aspect of CRM experience and its importance for your business and revenue.
What Exactly Is CRM Experience?
To define CRM experience, we must start by clarifying what customer relationship management (CRM) is. So let's do the job!
Businesses use CRM software to manage their relationship with existing and potential customers and find out how to best communicate with them.
CRM systems collect and store data to provide businesses with plenty of information such as:
Client purchase history,
Feedback,
Age,
Location,
Hobbies & Interests,
Online behaviors & preference,
& many more.
These pieces of information help businesses get precise knowledge of their customers, which means they are better equipped and develop social skills to meet their end-users' needs. CRM helps businesses tailor their products to their target audience, refine their marketing strategies and provide their customers with the level of service that satisfies them.
All these elements are key to customer satisfaction. A positive customer experience leads to, among other benefits: client loyalty, an extended customer life cycle, weaker competition, and bigger revenue (but we'll tell you more about that later on.)
This leads us to the definition of CRM experience. We talk about CRM experience to refer to the way businesses use and optimize Customer Relationship Management (CRM) to provide the best possible customer experience and obtain competitive dominance.
Why CRM Experience Matters So Much
When implemented correctly, CRM can be extremely profitable. A good CRM experience will help a business attract more customers, retain the existing ones, build customer loyalty, and overall boost business growth opportunities.
Here are a few of the reasons why CRM experience matters so much to businesses today.
Productivity Boost
We can identify several ways in which CRM experience can boost productivity. When CRM experience is implemented correctly, your sales team, marketing team, and customer service team is able to use precious data to improve processes, services, and therefore productivity.
For example, it can be an excellent way to support CRM automation and to be more accurate in automating necessary but repetitive tasks.
Personalized Customer Experience
CRM systems tell you exactly who your customers are. This means you have the opportunity to create personal connections with customers in a way that resonates with them. CRM gives you access to their contact information as well as their purchase history, previous complaints, online behavior… All valuable information for you to deliver a personalized journey. Among other things, CRM experience helps you:
Offer your customer the right products or services at the right time;
Anticipate their needs;
Better follow-up on previous interactions;
Offer personalized services.
💡 CRM experience means you're boosting your customer satisfaction and enhancing customer retention.
Sales Boost
CRM experience is the go-to of businesses that need to get more sales. CRM offers proper customer insights based on precise data. This means businesses can use CRM experience to make data-driven decisions and offer exactly what customers want in a personalized way.
Businesses tend to quickly cover the amount of money spent on purchasing a CRM software and more as they boost sales and increase revenue while spending less on processes by using CRM-based automation.
The strong connection between customer experience and revenue
CRM experience is a key element to increase revenue, which is often the end goal of it all.
While you can try offering a unique service or product as well as the best prices on the market, chances are your competitors will eventually be able to match you. But the way you make your customers feel is not always as easy to replicate.
Customer experience helps you put prospects, leads, and customers' needs and desires at the heart of your company's decisions so that their experience is flawless.
Let's highlight that customers are willing to pay more for a better experience. After a positive customer experience, they also tend to buy again and recommend your business to others.
CRM experience often helps businesses reduce costs as it helps them simplify processes in several departments (sales, marketing, customer service…).
How CRM Software Can Improve Customer Experience
To provide the best possible experience to your customers, you need to pay attention to every step of their journey. This means making it easy for your prospects to discover your business, learn about all the great things you have to offer, and use your services, for instance. In case of any trouble whatsoever, it should be as easy as possible for customers to get the help they need.
And of course, for you to do so, you need the best platform or tool. With this in mind, the CRM software you go for should help your business and team become more productive and efficient by:
1. Proactively Managing And Building Customer Relationships
Your CRM system should help create personal connections with potential and existing customers. It should be able to record and use all past interactions (order history, inquiries by email, phone calls…) in order to do so.
2. Personalizing Communication
Past interactions can also be used to personalize phone calls, emails, etc. For example, your sales rep could use CRM-based data to ask relevant follow-up questions to a potential customer at the start of a phone call in order to personalize and improve the experience.
3. Segmenting To Offer Relevant Services
Even though you already know your buyer personas, CRM-collected data can help you refine your customer knowledge. Your CRM software should help you identify patterns and trends to divide your customers into precise categories in order to provide more accurate and relevant services as well as a better experience.
4. Responding Quickly To Requests
That includes the potential to use automation for repetitive, time-consuming, and low-touch activities. CRM software can automate data entry for all your customer interactions and automate personalized email marketing campaigns without having to manually write each message.
5. Providing Consistent Customer Experience
Your CRM software can be considered the one source of truth for each member of your team. Using the same source of information gives your customers a consistent experience at every step of their journey, enhancing their overall experience.
6. Ensuring Customer-Focused Processes
By monitoring customer journeys, your CRM software will let you know of any drop in engagement or friction point. You'll be able to react and focus on improving customer experience before it's too late.
Examples: What Excellent CRM Experiences Look Like
Flawless customer experience means every single interaction made by customers with your business must be positive. Here are two of the excellent CRM experiences we have observed.
Hipmunk And Their Automated Customer Support
Hipmunk is a travel-planning search engine. In order to avoid delayed responses to customers' requests, the company has launched an AI-powered assistant that provides automated responses. By improving their response time with a bot, they have improved customer satisfaction and interest.
Using CRM-based automated customer support in your business can help reduce the number of support tickets by directing customers to the answers they are looking for while feeding your bot with more accurate FAQs to serve customers in the future.
Bespoke Collection And Their Personalized Attention To Customers
Bespoke Collection is a fine wine & contemporary art business. They are deeply involved in providing a unique and refined customer experience. In order to build strong relationships, the company needs to have precise knowledge of their customers as well as their behaviors and buying habits.
Turning to CRM experience solutions has helped the company use data as a source of information and action to provide customers with special attention. For example, customers will automatically receive a personalized thank-you email the morning after each purchase at precisely 10 am. By focusing on their relationship with customers, Bespoke Collection was able to increase customer retention and satisfaction, as well as referrals and order value. A true win!
How Can The CRM Experience Benefit Your Business?
We can see a number of ways CRM experience can improve your processes and benefit your business. To give you just the leading ones, let's mention:
Lead Management
By collecting and storing information about every interaction customers have had with your business, CRM gives you access to many information on leads and customers' journeys. Down the line, this helps you manage leads and take relevant actions.
As mentioned before, this also ensures leads and customers receive a consistent level of service at every point of contact, no matter who is assisting them.
Workflow Automation
Using CRM for automation can save your employees a lot of time usually spent on repetitive tasks. This time can then be put to better use, such as providing personalized customer experience. Workflow automation helps your business gain both productivity and added value.
Here are several types of CRM workflow automation your business can benefit from:
Sending marketing materials to prospects that requested email-gated information
Scoring leads
Managing accounts
Sales process
Customer support ticket assignment
Lead drip campaign workflows
Creating profiles for new customers
Customer lifecycle management
Analytics
As businesses use CRM to add new and faster ways of interacting with customers, they also collect more and more interaction-based data. This data can then become a very valuable source of quality predictive analytics.
Analytics can facilitate and improve business decisions in order to, down the line, provide customers with the best experience, better the customer journey, and be a fierce competitor.
How To Implement CRM Experience In Your Business?
CRM experience can be an incredible asset for businesses. However, in order for it to truly add value to your organization, you first need to set it up correctly.
CRM software is key to do so. Today, many CRM software make it easy for businesses to implement efficient CRM experience. Most of them give you the option to personalize their template to your needs.
Another crucial step to successfully implementing CRM experience in your business is to make sure your employees learn how to use and get the most of what CRM features have to offer. This will ensure CRM experience improves customer experience as well as business performance and competitiveness.
CRM experience: key takeaways
Competition, costs, an ever-changing business environment… Businesses today need to provide outstanding customer experience if they want to stand out in the crowd.
And that's exactly what you can achieve by using CRM systems and focusing on CRM experience. CRM experience is a way to pinpoint exactly the issues and cracks in the customer experience in order to make the necessary adjustments as early as possible.
In a nutshell, CRM experience will help you better interact with customers, increase their satisfaction and ensure their loyalty to generate larger revenue and keep competition at bay.
Best tools for you