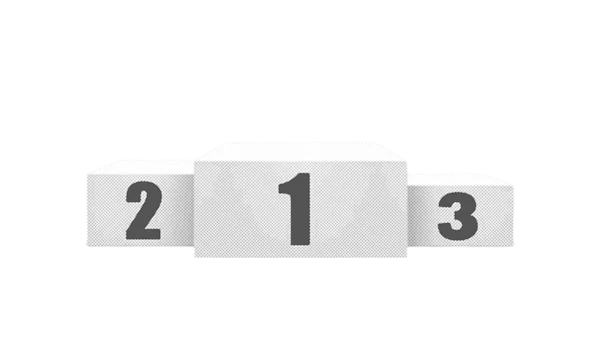 Free CRM software comparison 2021
Looking for the best free CRM software for your business? The age of Excel is at its end! To improve the management of your business, you have to adopt a CRM (Customer Relationship Management) software.
Among the many CRM software on the market, you are considering a free solution. What options are available to you, and what features do you need to manage your customer data?
To determine which solution would best suit your needs, here is a selection of free CRM software in SaaS mode to guide you in your choice.
Read on to discover the CRM software that's right for you!
CRM software: definition
CRM software records the contact details of a company's customers, such as: telephone number, e-mail address, social media, preferred method of contact,and more. It can also automatically record other information, such as recent company activity data.
CRM software usually records this information in order to provide the user with a comprehensive overview of the company's contacts and business data.
The CRM system organizes the information in order to enable the user to understand the evolution of the company's network of interactions. This is useful when new marketing strategies are to be implemented or when existing strategies need to be adjusted or rectified.
In fact, CRM software improves Customer Relationship Management across the board, providing essential data to develop more targeted offers and personalized customer conversations.
Essential CRM functionalities
First of all, you should bear in mind that there are different CRM programs, each with a particular combination of functionalities.
In general, however, a good CRM should provide the following tools:
An online chat;
A discussion forum;
A contact address (email);
Online tickets to report problems or request assistance;
Information services also provided in other media;
Customer quotes and invoices;
Customer payment history;
Tracking customer communication.
The CRM functionalities to improve your business
The main CRM functionalities that define a good CRM software must allow you to:
Approach new opportunities, through the use of new channels that enable attraction, conversion and, therefore, sales;
Improve and optimize the management of all business activities, whether internal to the company or external, i.e. in relation to customers;
Provide the right stimulus to develop adequate support for existing customers, highly qualified leads to purchase or even prospects;
Make the sale more directly and effectively, creating an optimal working connection between the marketing and sales teams.
Free CRM vs. open source CRM
First of all, let's remember that very often free CRM and open source CRM are thought to be the same thing. Big mistake: in fact, open source software is not always free and some free software is not open source!
To better understand the difference
Open source software refers to software whose source code is open. Anyone can access it and modify it as they wish, as long as they have good programming skills or resources that can configure the tool. Some solutions offer a pre-configured version, with installation assistance available for a fee.
Why use CRM software for customer relationship management?
Features and benefits
Whether you are a start-up, a large company, an SME or a free-lancer, CRM software allows you to :
optimize the management of your contacts (customers, prospects, partners) by centralizing all information in a database, in order to follow up your commercial opportunities more easily;
segment your audience in order to create targeted marketing campaigns, to adapt your offers to your objectives, and thus to increase your chances of conversion;
organize your sales prospecting, with systems for follow-up, appointment setting and the history of exchanges between your staff and prospects;
automate your sales process;
monitor key performance indicators: for each file, observe which actions were successful for your sales or not, and better target your efforts on the points to be improved.
The limitations of free CRM software
If you are looking for a free CRM (Excel is really a thing of the past), know what to expect. The software versions offered are sometimes limited in terms of :
user number: many software publishers offer attractive 'freemium' offers at no cost, subject to a limit of users, contacts, volume of data storage, etc;
functional coverage: free software only offers basic functionalities while others, often indispensable, are sometimes only available as paid options, such as analysis tools, reporting tables or more specific configurations (for your warehouse management or invoicing systems for example);
duration of use: free trial versions are sometimes useful for testing the software with all the features offered, but the offer is limited in time.
✅ It is up to you to clarify the use you will make of it, depending on the size and scope of your business. If your company is still young or growing, a free software or freemium offer may suit you, but they quickly become insufficient as you grow. If you have a doubt, take a look at our best CRM comparison. If you are a freelancer, here is the best CRM for freelancers comparison.
What is the best free CRM?
Our selection is based on free or low-cost software that stands out in the market, suitable for different uses and business fields. Explore the functionalities and strengths of each!
Agile CRM
Agile CRM is an all-in-one software, ideal for automating marketing and sales from a single platform. With a modern, fast and efficient interface, this software offers high quality support to companies that are looking to close more and more business deals.
The advantage of having all the necessary functionalities on one platform is that tasks can be streamlined and collaboration can be optimized.
⚙️Features
The functionalities of Agile CRM can be classified into two main groups:
Sales:

360-degree view of interactions with contacts.
Timeline for chronological tracking of interactions.
Synchronisation with Google Calendar that allows tracking of events, meetings and sales demos.
Deal tracking.
Project management.
Advanced analytics and reporting.
Automatic conversion scoring.

Marketing:

Advanced marketing automation with drag-and-drop design.
Pop-up personalisation.
Increase conversions through registration forms and surveys.
Email campaign automation including: newsletters, A/B testing, statistics and campaign behavior tracking.
Analysis of your website visitor behavior.
👌What we like
The sales gamification strategy that helps increase competitiveness and collaboration.
The auto-dialer functionality that allows you to call different contacts with a single click.
The integration of VoIP tools such as Twilio, RingCentral and SIP accounts.
Integration with social networks and mobile marketing.
Its mobile application, available for iOS and Android.
The free version of Agile CRM includes: 10 users, 1,000 contacts, essential sales and interview scheduling.
Bitrix24
Bitrix24 is a free collaborative platform that offers several tools to help sales growth such as project and task management or Customer Relationship Management (CRM). Thanks to its sales funnels and pipelines, it allows its users to manage current and future prospects while promoting customer loyalty.
Bitrix24 is designed for companies of all sizes with the objective of increasing sales and maximizing revenue. Bitrix24 has 9 million users worldwide.
This software can be used by start-ups, SMEs and large companies.
⚙️Features
Among the many features that Bitrix24 provides to the user, it is worth mentioning:
Customer relationship management:

Analysis and reporting, based on target audience segmentation.
Permission management.
Import/export of contacts.
Data storage in the cloud or on the server itself.
Marketing campaigns.

The sales funnel:

Visualisation of the transactions in progress and the different stages of each of the commercial actions.

The CRM control panel:

Visualisation of all sales activities, such as successful transactions or those in the process of being finalised.

Quotations:

Customisation of the customer experience.
Conversion of quotations into invoices.

Invoicing:

Customisation of fields to add customer information.
Recurring invoicing.
Sending invoices by e-mail and in PDF format.

Sales objectives:

Definition and tracking of goals by agent, pipeline or company.
👌 What we like
Its cloud and on-premises version that allows you to manage your CRM and customer relationship on any platform you have and at any time.
Its adaptive system evaluates processes based on the changing needs of customers and teams.
Its free, complete and unlimited CRM functionalities: contact registration, e-mail marketing and unlimited telephony module for optimal customer management.
EngageBay
EngageBay is an all-in-one software that manages your business and your customers with a straightforward, powerful and unified platform for all your marketing, sales and service needs.
⚙️Features
Among the many features that Bitrix24 provides the user, it is worth mentioning:
Sales:

Growth of your business with powerful email marketing.
A fully customisable email marketing to keep your audience engaged.
A complete view of every interaction you've had with your leads
Tracking of every piece of information on your customers.

Marketing emails:

Offer promotions and offers and send newsletters to your customers in an instant.
Track email opens, clicks and other key metrics with the click of a button.
Call your customers directly from EngageBay.
A powerful email tracker to track your prospects' actions.

The sales funnel:

The automation of your sales funnel with advanced sales automation tools.
The increase of customer engagement in just a few steps by nurturing your leads. Save hours every day by automating your sales processes.
👌What we like
The possibility to answer as many tickets as you want from one simple interface.
Sending a proactive message to start a live chat.
Collecting customer information and behaviour to personalise your approach
Having multiple agents join the chat to resolve problems and requests.
Comparison table: best free CRM software
Final tips for making the right choice
It is according to your priorities and the specificities of your structure's operations that you will define the features of your ideal CRM: the one that will save you time in managing your business.
Finally, here are the essential criteria that will play a part in the choice of your future software:
its ease of use and its speed,
its list of features,
its possible extensions.
The choice of a CRM is highly strategic.
Finally, ask yourself what you mean by free: are limited versions satisfactory? They may induce delayed or indirect costs. Today, there are CRMs that offer powerful functionalities under affordable subscription formulas. It is up to you to find a CRM solution that is consistent with your business strategy. You may browse our full list of CRM software to explore the available solutions more in depth!
Best tools for you