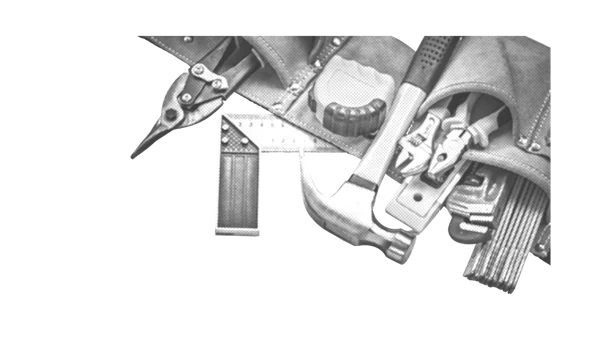 12 software to help you understand better the cost of a CRM
Customer Relationship Management products help you analyze customer and sales data so you can take your business up to the next level 📈. These products come in many forms, so it's important to know what you're looking for and what will be the best for your business.
When it comes to CRM products, there are four important things to keep in mind:
Cost
Ease of use
Functionality
Integrations
Getting an all-in-one CRM solution generally seems to be cheaper than using the products selling individualized solutions. However, that may mean that you sacrifice certain features and functions to have a lower cost.
Some products provide free trials or even free basic versions 😱. The ones that don't provide this service will typically provide a free demo of the product. Using the trials and demos is important when you choose your product so that you know the system has everything you need and is easily navigable.
The last thing to check is that you can integrate all the applications that you already use. If MailChimp is the first thing you open every morning but the CRM can't integrate it, you'll end up frustrated at the end of the day.
We've put together a comparison chart of 12 popular CRM product costs and ratings just for you. Below, you'll find a more detailed description of features and reviews for each product.
Product
Free Trial?
Basic Price/month
Advanced

Price/month

Pro

Price/month

Enterprise

Price/month

All-in-one Products
ClickUp
✔
$0
$12
$19
By Request
Freshsales
✔
€0
€15
€39
€69
eWay-CRM
✔
€0
€23
€26
€36
Sales Cloud
✔
25
75
150
300
Pipedrive
✔
€15
€25
€50
€100
Zoho CRM
✔
€14/0
€23/7
€40/-
€52/12
Maximizer
🗶
$55
$75
-
-
Act!
✔
€33 - Desktop
€30 - Cloud
-
-
Individualized Solution Products
HubSpot CRM
✔
€0
€41
€414
€1,104
SAP CRM
🗶
By Request
By Request
By Request
By Request
Microsoft Dynamics
🗶
$65
$95
$135
$162
SugarCRM
🗶
€49 – Sell
€80 – Serve
€1000 - Market
€85 - Enterprise
1) ClickUp
ClickUp is a highly organized person's dream. It provides the "Everything view" that shows every task at every level of your organization, with options to filter, sort, search, and save anything you need. It also offers folders, checklists, customizable tasks, and nested subtasks to make sure that everything is easy to find and follow. It provides 15 different view screens to allow you to focus on each level of your project. It has automation, templates, and integrations to make sure you have everything you need all in one place. KPI dashboards and goal views make it easy to see exactly where you are headed with your sales and what each team needs to do to get there.
Clickup offers a free plan that includes a large percentage of these features and the paid subscriptions are the cheapest on this list.
Appvizer's opinion:
ClickUp's is a very intuitive user interface available on desktop, iOS, and Android. ClickUp offers a range of features, including task management, team collaboration, time tracking, and reporting. It is well-regarded for its versatility and customization options, allowing teams to tailor the platform to their specific needs. Additionally, it has a user-friendly interface, making it accessible for users of all experience levels.
2) Freshsales
Freshsales is a sales-oriented CRM that offers a wide range of features for reasonable costs. Freshsales features include:
Highlight cards for each customer with attached detail section
Connectivity with customers through any channel – phone, SMS, email, social media, chat, Zoom, etc.
Workflows and territory management
Multiple sales pipelines
Product catalog
In-depth analytics and AI
Customizable activities, processes, and layouts
Enhanced security with role definition and permissions
Freshsales also includes mobile access and integration with many Marketplace apps.
Appvizer's opinion:
Freshsales offers features such as lead capture, contact management, deal tracking, and reporting. The platform is well-regarded for its user-friendly interface and integration with other tools, including email and call management systems. Freshsales is also known for its ability to provide a comprehensive view of customer interactions, helping sales teams to better understand their prospects and customers.
3) eWay-CRM
eWay-CRM helps users manage their contacts, sales, and marketing activities. The software includes features such as email integration, project management, and task automation. It also offers reporting and analysis capabilities to help businesses make data-driven decisions. eWay-CRM is available as a cloud-based solution or as a desktop application for Windows.
It is designed to run well with Microsoft products such as Outlook, so if your company already uses these Microsoft products, eWay-CRM should integrate seamlessly into your processes. It can be used on the cloud or on your company servers so that every team member can access sales information easily. You can customize views, forms, workflows, and permissions to create a CRM that works best for you. The software has the Zapier connector that allows you to integrate over 3,000 apps.
The lighter versions work well for independent businesses or small teams.
eWay-CRM is very email reliant, so if your company or team members do a lot of communicating on other platforms, this software may not be ideal for you.
Appvizer's opinion:
eWay-CRM is a well-regarded CRM software that is known for its ease of use and affordable pricing. It offers a wide range of features that can help businesses manage their customer relationships, sales, and marketing activities. The software has integration with Microsoft Outlook and other popular tools.
4) Salesforce Sales Cloud
Salesforce Sales Cloud is a cloud-based CRM software created by Salesforce that has both desktop and mobile app functions.
Its features include:
contact management to keep track of contact and social data for each customer
opportunity management to track deals and activities, create quotes, and congratulate team members
lead management to track new leads through the sales funnels and assign them to the proper team members
reports and dashboards to build and modify reports and charts
sales forecasting to have a complete view of your entire pipeline and track your top performers
territory management to define roles once and apply them across all territories
sales data intelligence to compile and clean data on existing customers and find new contacts for cross- and upselling.
Sales Cloud is designed for large businesses and can be a bit complicated initially. It also only offers contact management with its base subscription – all other services require the upper subscriptions. If you're wanting to access all of these features, though, Sales Cloud is one of the more expensive products on this list.
Appvizer's opinion:
Salesforce Sales Cloud is a highly regarded customer relationship management (CRM) platform that is widely used by sales teams across a variety of industries. It offers a comprehensive suite of tools for managing the sales process, from lead generation to deal closing. The platform is known for its scalability, security, and reliability, and is highly customizable, allowing users to tailor the system to their specific needs. We appreciate the platform's integration with a wide range of third-party applications and its robust reporting and analytics capabilities.
5) Pipedrive
Pipedrive helps SMBs manage sales. It is a cloud-based CRM that helps sales teams manage their pipeline and track prospects. Lead, opportunity, account, contact, task, and reporting and analytics are Pipedrive's main features. The software's visual sales pipeline shows the sales process and helps users prioritize. Pipedrive integrates with email and calendar apps, as well as a marketplace of add-ons and extensions. The software is user-friendly and affordable.
PipedriveCRM has a simple but highly customizable interface that makes it easy to learn quickly. It offers desktop and mobile functions and is highly visual. The features include
Visual and customizable sales pipeline
Team collaboration and reminders
Segmenting leads
Reporting and dashboards
Contact history
Web forms
Revenue forecasting
Most features are available from the base subscription and they offer over 300 integration options such as Zoom, Asana, Slack, Gmail, QuickBooks, and more. Pipedrive works well for both small and large teams.
Appvizer's opinion:
Pipedrive is a well-regarded sales management tool that is known for its visual sales pipeline and ease of use. It provides a comprehensive suite of features that can help sales teams manage their sales process, from lead generation to deal closing. The software is quite affordable and integrates with a wide range of third-party applications. The software is designed for small and medium-sized businesses, and is known for its scalability and reliability.
6) Zoho CRM
Zoho CRM is a cloud-based CRM application for SMBs. It centralizes sales and customer contacts. Zoho CRM offers lead, opportunity, account, contact, marketing automation, and reporting and analytics. Users can customize the platform to their needs and processes. Zoho CRM interfaces with several third-party apps, including email, calendar, and other Zoho apps. Businesses in several industries use the affordable platform.
Zoho CRM offers two systems, one for solo entrepreneurs and microbusinesses and the other for mid to large scale businesses. The enterprise version offers a host of features such as
Sales force automation
Canvas design studio
Process management
Multichannel communication
Analytics
Predictive sales
Customization
Team collaboration
The Bigin small business system offers features such as
Prospect engagement
Pipeline management
Data management and security
Both systems offer desktop and mobile services. The software costs roughly a quarter the price of the Zoho enterprise software.
Appvizer's opinion:
Zoho CRM has earned a solid reputation as a powerful customer relationship management (CRM) platform due to its low price and flexible configuration options. Lead and opportunity management, account and contact management, and marketing automation are just some of the features it offers to help with client interactions and sales processes. The platform's adaptability and compatibility with other programs make it appealing to small and medium-sized organizations (SMEs) in many different fields. The platform's scalability, security, and dependability are highly regarded by its users.
7) Maximizer
Maximizer is an application that allows sales managers to keep tabs on their teams' performance in real time. The software's capabilities let sales managers zero in on their top performers, close deals more quickly, and improve their bottom line. Preconfigured dashboards and reports are also included in its swift and trustworthy deployment process. The sales management software Maximizer can be modified to meet the specific requirements of any kind of sales manager, from finance to insurance. The program is designed to increase contract renewals and regular income.
Maximizer is a cloud-based CRM that offers contact management and a webform builder that moves data from your website contact forms directly into the software. It also has MailChimp integration, including email marketing and templating. It allows you to segment your markets and clean your lists easily. It also allows you to track, optimize, and manage your campaigns and quickly analyze your results.
Appvizer's opinion:
Maximizer is customizable, and has comprehensive insights because they provide detailed, specific analysis in a simple, easy to understand way. Maximizer is a sales leader-focused CRM. The software monitors and coaches sales reps in real time. It supports financial and insurance advisers' specialized demands, has fast setup, and configurable dashboards and reports. Maximizer maximizes repeat and recurring revenue and contract renewals.
8) Act!
Act! is a CRM product geared towards small and midsize businesses that offers both CRM and marketing automation. It offers both desktop and cloud products. Their key features are
Customer management

Relationship history
Information search
Centralized customer data
Offline and mobile access

Marketing automation

Personalized campaigns
Landing pages
Automated workflows
Real-time metrics

Sales pipeline management

Opportunity tracking
Sales process management
Pipeline management
Actionable insights

Activity management

Customer activities
Calendar and email integration
Prioritized task lists
Notifications and alerts
Act lets users integrate with Outlook and create their own customized processes.
Appvizer's opinion:
ACT! is a customer relationship management (CRM) software that has been around for many years and is known for its simplicity and ease of use. It provides a range of tools for managing customer interactions, including contact and lead management, calendar and task management, and marketing automation. The software is highly customizable to meet the specific needs of each user and is regarded as being affordable and well-integrated with other third-party applications. Act! is very straightforward and has intuitive tools and interface with many integration opportunities.
9) HubSpot CRM
Hubspot CRM offers a deconstructed version of the CRM software so that you can choose the services that you need.
Each Hub has its own features:
Marketing Hub

Lead generation
Marketing automation
Analytics

Sales Hub

Advanced CRM
Meeting scheduling
Payments

Service Hub

Support tickets
Customer feedback
Knowledge base

CMS Hub

SEO recommendations
Website themes

Operations Hub

Data sync
Programmable automation
Data quality automation
HubSpot allows for integration with many apps like Google, MailChimp, Microsoft, and more. Businesses can choose which Hubs would benefit them most or they can purchase all Hubs together. They do offer a free version with limited features but the paid versions jump quickly in price from $46/month for the starter pack to 3,300/month for the enterprise offer. The paid plans offer marketing contacts alongside the software.
Appvizer's opinion:
To attract, engage, and delight consumers, HubSpot is an all-inclusive inbound marketing, sales, and customer care platform. Content creation and management, lead generation, email marketing, social media management, analytics, and customer relationship management are just a few of the features offered by the software (CRM). HubSpot's inbound marketing strategy, user-friendliness, and compatibility with other apps have made it an industry leader. Its adaptability and scalability make it a good fit for enterprises of varying sizes and phases.
10) Sap CRM
SAP CRM, a German multinational software company, offers SAP CRM (Customer Relationship Management). It helps companies manage client connections from lead generation to post-sale customer service. SAP CRM offers capabilities for customer data management, sales and marketing automation, customer service and support, and analytics. It integrates with SAP ERP (Enterprise Resource Planning) to provide a complete customer experience picture. SAP CRM scales, customizes, and integrates for medium to big businesses.
SAP CRM is divided into individual solutions products:
The Customer Data solution includes customer identity and access management, data privacy, and customer data platform solutions.
The Sales solution helps you understand and engage your customers, retain customers, and refine your sales process.
The Service solution communicates with your customers across all platforms, helps you diagnose and resolve issues, and protects your brand.
The Marketing solution automates your marketing campaigns and helps you execute them on a global scale.
The pricing for SAP CRM is not available on their website – it is only available by quote, which can make it difficult to judge its value when researching and comparing CRM products.
Appvizer's opinion:

SAP CRM is a powerful CRM software. It manages client interactions and data, automates sales and marketing, and provides customer care and support for major organizations. For companies using SAP software, SAP CRM connects nicely. The solution is sophisticated and takes time and resources to implement and use. Large enterprises who are willing to invest in a full CRM system may choose SAP CRM.
11) Microsoft Dynamics
Microsoft Dynamics has multiple products for each business area that are designed to work with every team. There are marketing, sales, finance, HR, supply chain, and project management products built for enterprises. There is also a small and medium business software that is more comprehensive. The Sales product includes features such as:
Identifying new clients
Discovering mutual connections
Engagement drivers
Customer tracking
Action analytics
Unified interaction view
Opportunity risk mitigation
Appvizer's opinion:
The Enterprise Resource Planning (ERP) and Customer Relationship Management (CRM) software solutions from Microsoft Dynamics are highly recognized because of their advantageous combination of features, flexibility, and cost. This program is well-liked because of its intuitive design, compatibility with other Microsoft programs, and scalability to meet the demands of businesses of varying sizes. It is a preferred option for SMBs trying to save money on enterprise resource planning (ERP) and customer relationship management (CRM) software without compromising on useful features.

Cloud-based CRM and ERP combining 200 apps
Learn more about Microsoft Dynamics 365
12) Sugar Sell CRM
Sugar Sell CRM is a SugarCRM CRM solution. It streamlines sales procedures, automates customer contacts, and boosts sales productivity. Sugar Sell CRM offers lead, opportunity, account, forecasting, reporting, and analytics. To expedite sales, it integrates with marketing automation, email, and telephony platforms. The program is adaptable and customized to match any organization's demands. Sugar Sell CRM also has a mobile app for sales teams to view customer data and organize sales operations. Sugar Sell CRM is a popular sales CRM solution that is flexible, scalable, and customized.
Sugar Sell CRM has multiple product options including:
Market, which provides marketing automation to align with sales and build the right pipeline,
Sales, which provides sales automation to accelerate your sales cycle,
Serve, which boosts customer service experiences, and
Enterprise, which provides on-site CRM so that businesses have maximum control.
While the individual products operate in the cloud, the Enterprise product is an on-site CRM solution that gives businesses full control over their technology and privacy with high customization options. It has multiple automation options that make data entry and analytics simple.
Appvizer's opinion:
Sugar Sell CRM is one of the best customer relationship management (CRM) tools for sales teams to track client interactions, automate processes, and increase efficiency. Its versatile platform lets it scale and adapt to any business. Sugar Sell CRM's mobile app lets sales staff manage sales operations and access and edit customer information while on the go. To streamline sales processes, it integrates with email, telephony, and marketing automation platforms. Overall, Sugar Sell CRM is a good sales management software for firms that need flexibility, adaptability, and customization.
Wrap up
There are many great CRM solutions available for decent prices. If you know what you need in terms of features and integrations, you can easily narrow down your list and find the perfect Customer Relationship Management software to push your business to the next level.
Best tools for you