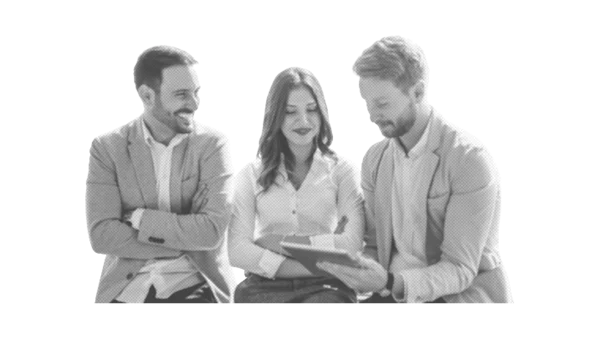 Best Billing Software for Small Businesses
Requesting and receiving payment is arguably the most important element of your business. It doesn't matter how hard you work, and we do know you work hard if you don't have a solid system in place to receive payment.
That's where billing comes in. You probably don't need a reminder of what billing is, it's pretty well known. However, there are a variety of ways to bill customers for goods or services purchased or used. Some big companies have dedicated departments that handle everything to do with billing and accounts.
But you are a small business, and most likely won't have the possibility to hire someone to deal just with billing. Well, don't worry, today with SaaS software programs you can do everything a dedicated employee can do, and more, all at a fraction of the cost.
There are a lot of options available when it comes to billing software, and that's why we're here to give you our pick for the top five best options out there.
The following programs aren't listed in any particular order, and all of them are either specifically designed for or work very well with small businesses.
Zoho Invoices
Overview
Zoho Invoices is a billing and invoicing software solution that's designed to simplify online invoicing for small business owners and entrepreneurs. It's for those who want to spend less time worrying about invoicing and more time on their business.
Zoho Invoices does three main things, it allows you and your business to:
send

invoices

receive

payments

keep track

of financial information
Features
To best accomplish those three main things, Zoho has a variety of different features, some of which include:
Ready-to-use invoices

: customizable, pre-made templates that allow you to quickly send out invoices to customers

Workflow automation

: automate repetitive and recurring tasks like payment reminders or billing workflows

Reports
Multicurrency and multilingual invoices
Pricing
The best part of the whole thing is that Zoho Invoicing is free!

Online billing and invoicing software for small businesses
Learn more about Zoho Invoice
Xero
Overview
Xero is an online accounting solution, in which billing and invoicing are included. You can bill, receive payment, and track essential information regarding invoices and other billing KPIs.
Some of the features that make Xero easy to use and extremely useful for small businesses looking to automate billing processes include:
Instant online payment

: customers receive a payment link with the invoices

Personalize invoices

: either use premade templates or create custom invoices from scratch

Streamline workflows

: create recurring invoices, schedule payments, and invoices groups of customers

Add additional files to invoices

See when customers open their invoices

Connect your bank
Pricing
Xero is not a modular system, therefore you'll be paying for the entire suite of accounting features that come with the program. There are three plans:
Early

: For $12/month, mostly for new businesses and the self-employed

Growing

: For $34/month, this version is good for growing small businesses

Established

: For $65/month, this plan is for bigger, more established businesses
Online Accounting Software for Small Businesses
Learn more about Xero
FreshBooks
Overview
FreshBooks is a billing and accounting software and invoice generator designed to make invoicing and billing fast and easy. With over five million users around the globe, FreshBooks is one of the most trusted programs for billing and invoicing out there.
Features
FreshBooks is a powerful invoicing tool due to its many innovative features, some of which include:
Invoice generator

: with premade templates and personalization options

Cash flow forecasting

Automation

: recurring reminders, charge customers' credit cards,

Deposits

: request deposits on invoices

Establish a stable cash flow

: negotiate fixed pricing with clients for specific timelines and projects

Automatically track inventory from invoices
Pricing
FreshBooks has four separate plans for different kinds of businesses:
Lite

: for professionals with basic needs with up to five billable clients, $15/month

Plus

: for businesses looking for more automation and insights, up to fifty billable clients, $25/month

Premium

: For growing businesses, unlimited billable clients, $50/month

Select

: For businesses with complex needs, custom pricing

All-In-One Small Business Invoicing and Accounting Solution
Learn more about FreshBooks
Square Invoices
Overview
Square Invoices is an all-in-one invoicing software program that helps businesses, and in particular small businesses, request, track, and manage their invoices, bills, estimates, and payments all in one place.
Features
Square Invoices gives small businesses all the tools they need to charge and receive payment from customers all in one convenient place:
Accept payments instantly

Recurring invoices

In-person card payments

Estimates

Contracts with e-signature

Contract templates

Custom invoice templates

Milestone-based payment schemes

Auto-convert from estimates to invoices

Project dashboard
Pricing
Square Invoices has two versions:
Free: you can send unlimited invoices, estimates, and more

Plus: $20/month, everything in the free version plus additional advanced features

Billing and Invoicing Software
Learn more about Square Invoices
Overview
Wave Invoicing is a free billing, invoicing, and accounting software program that puts all the essential tools small businesses need to deal with billing and receiving payment in one place. It's easy to use and can be used from practically anywhere.
Features
Normally when you hear "free software" you automatically associate the program with having fewer features than a typically paid alternative. But that's not at all the case with Wave Invoicing, in fact, Wave Invoicing includes extensive features for small businesses like:
Multicurrency and multilingual invoices

Turn estimates into invoices after approval

Automatic payments for recurring invoices

Customizable invoices

Customer information in one place

Automation for recurring tasks like payment reminders
Pricing
The best part of all this is that Wave Invoicing is free! No set-up fees, no hidden charges, and no monthly fee.

Accounting Software That Works as Hard as You Do
Learn more about Wave Accounting
Overview of the Best Billing Software for Small Businesses
Name

Features

Pricing

Zoho Invoice

- Automatic follow-ups

- Multi-currency pricing

- Recurring invoices

- Invoice validation

- Digital signature

- Collect deposits and advanced payments

- Returns and refund management

Free

Xero

- Instant online payment

- Send bulk invoices

- Personalize templates and invoices

- Streamline workflows

- Schedule bill payments

- Attach files to invoices

- See when your customers view their invoices

Three plans:

- Early: sole traders, new businesses, and self-employed: $12/month

- Growing: growing small businesses: $34/month

- Established: $65/month

FreshBooks

- Deposits for invoices

- Cash flow forecasting

- Professional reports

- Streamline workflows

- Customize invoice payment term

- Multi-currency

- Mobile app

- Automatically track inventory billed on invoices

Four plans:

- Lite: Professionals with basic needs: $15/month

- Plus: Looking for automation and insights: $25/month

- Premium: Growing businesses: $50/month

- Select: Businesses with complex needs: Custom pricing

Square Invoices

- Accept payments 24/7

- Real-time tracking

- Card on file

- In-person card payments

- Automatic payment reminders

- Estimates

- Contracts with e-signature

- Custom invoice templates

- Same day, next day, and instant transfers

Two plans:

- Free

- Plus: $20/month

Wave

- Recurring billing for repeat customers

- All customer information in one place

- Track payments and communication

- Accept payments online

- Instantly change estimates to invoices after approval

- Automatic payment reminders

Free

Pay-per-use:

- Credit card processing: 1.4% + €0.25 for European-issued cards

- 2.9% + €0.25 for non-European issued cards
Tips on Finding the Best Software for You
In this article, we'll show you our top picks for billing software. Even though we think these are the best programs for the vast majority of businesses, you obviously know your company's individual situation better than we do. So here are a few things to keep in mind when looking for the best software for your small business.
Budget

: How much are you willing to spend on billing software? Do you want all the bells and whistles? Or do you just want the bare essentials?

Existing Infrastructure

: Do you already have any software programs that you want to keep? If so, keep that in mind when looking for a new one.

Type of Business

: What services do you offer? Are you looking to give quotes for hours worked? Or do you need brick-and-mortar infrastructure like a payment terminal? Different software programs are tailored toward different kinds of businesses.
Recap: Best Billing Software for Small Businesses
Getting paid is the most important element of your business if not all your hard work has gone for nothing.
Using just one of these powerful programs has the potential to take repetitive and often monotonous tasks off your hands. You can then focus on what actually matters to you and your business at large.
So what are you waiting for? Get paid faster!
Best tools for you