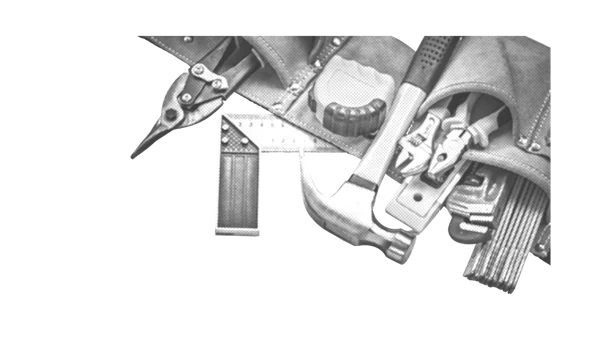 The 7 best school CRM products that educational institutions should be using
Schools, whether they be primary, secondary, or tertiary, all benefit from using Customer Relationship Management strategies and software to increase communication, engagement, and data analysis. This online tool enhances the overall experience of prospective, current, and former students by curating their journeys so they are as smooth as possible.
Benefits of school CRM
There are many direct and clear benefits to using CRM platforms in schools, including:
Improved communication with students and parents: A school CRM allows for easy communication between teachers, administrators, and families, helping to keep everyone informed and on the same page.
Increased efficiency: A school CRM can automate many administrative tasks, such as tracking attendance, managing student records, and sending out reminders and notifications for their own organization.
Better data management: A school CRM allows for easy access to student and family data, making it easier to track student progress and make informed decisions about their education.
Enhanced collaboration: A school CRM can help teachers and administrators collaborate more effectively, allowing them to share information and work together to support student success.
Improved student engagement: A school CRM can help schools engage students in their own learning and promote a more personalized approach to education.
Increased transparency: A school CRM allows parents to see their child's progress and communicate with their teachers.
Cost-effective: A school CRM can save time and money by automating tasks that were previously done by hand.
CRM products that are well adapted for school use
There are many CRM products that have been specifically adapted for use in educational settings. Let's take a peek at 7 of the popular products and you can decide which is right for your institution.
Salesforce Education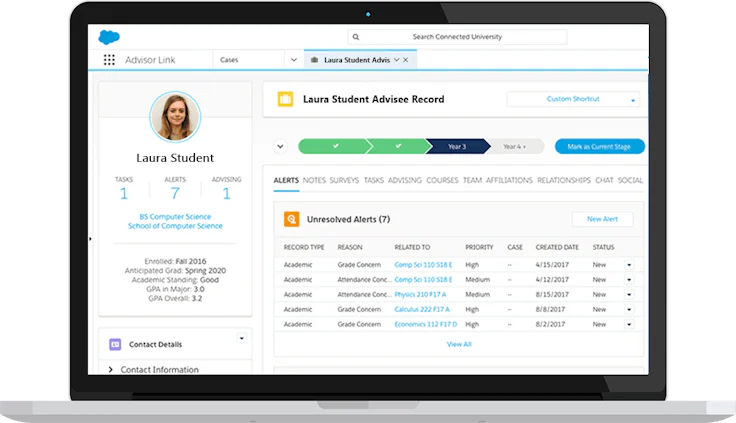 Salesforce has many CRM products that are widely used in the business sector and they've used that experience to create the Salesforce Education CRM. They have specific solutions to support the entire education journey from K-12 through various forms of higher education. Using classic CRM operations, Salesforce Education supports:
Personalized marketing and communications
Connected recruitment and admissions
Streamlined services for an engaged student experience
Digital campus to engage and retain students anywhere
Lifelong alumni and donor relationships
Growth through continuing education
Microsoft Dynamics 365 Education Accelerator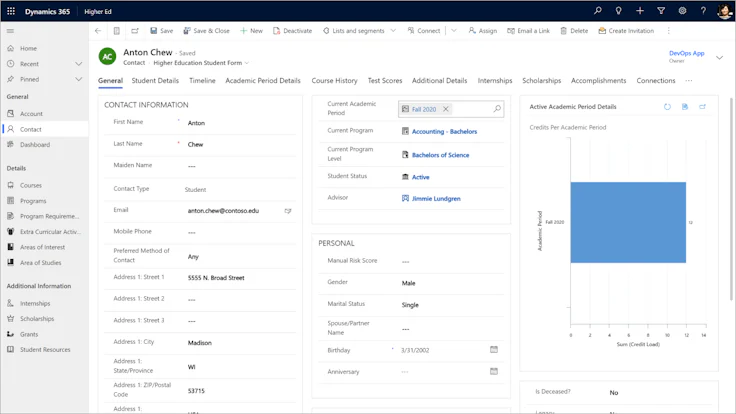 Microsoft Dynamics 365 knows that primary, secondary, and tertiary students are dealing with complex systems as they try to reach their goals and that institutions analyzing and acting on their data can make that process significantly simpler. The Education Accelerator has two parts – the education data model and sample applications. These components help your institution:
Reduce cost and expedite the development of education solutions without any efforts
Integrate an institution's data from multiple systems for 360 student views
Improve resource allocation
Create more personal engagement for students, parents, teachers, and administrators
Blackbaud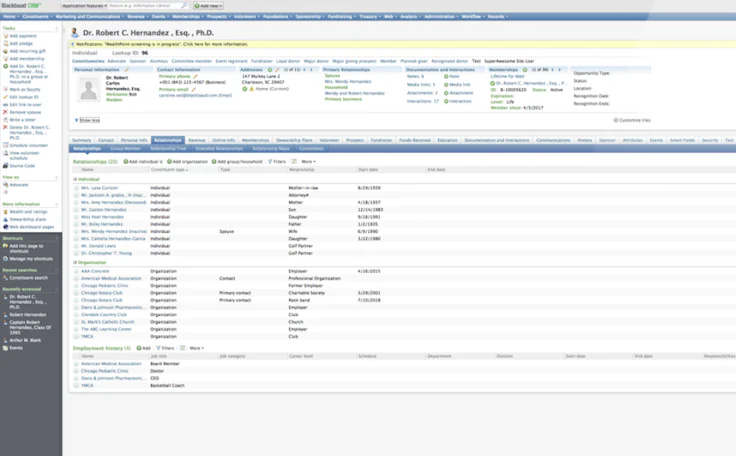 Blackbaud is a CRM solution for K-12 schools that has been around for four decades and is committed to positive impact on communities. It connects students, parents, teachers, coaches, advisors, and administration so that all information is readily accessible and nothing falls through the cracks.
Enrollment management to streamline the process for students, parents, and administration.
Learning management to help teachers, coaches, and advisors post and communicate with students.
Student information to collect attendance, scheduling, grading, report cards, and transcripts in one place that is connected to in-depth reporting.
School website system features dynamic curriculum and athletic pages, filterable calendars, faculty directory, and emergency notifications.
HubSpot
HubSpot Education uses inbound marketing techniques to attract and retain prospective students throughout the admissions process in the most cost-effective way possible. Their inbound method follows these steps:
Attract using optimized content to direct web traffic to blogs, social media, and SEO-based landing pages
Convert prospective students by engaging them with customized content and calls to action
Nurture each inquiry by creating multiple conversion points through segmenting and email campaigns to shorten the time between a prospective student's first visit and their application.
Close the applications using closed-loop analytics that attribute enrollments to your marketing campaign and give you a 360 view of the student's journey.
Keap Max Classic
Keap Max Classic, formerly Infusionsoft, is a CRM product that provides marketing and sales automation, customizable campaigns, and advanced app integration. It offers the best of business CRM solutions to support higher education goals. Keap Max Classic will help your institution:
Capture leads with built-in landing pages to support admissions and recruitment
Increase lead conversion by getting the right messages to the right people, engaging them, and maintaining their interest with behavior-based communication
Automate sales to follow up with leads and assign sales tasks to team members
Track ROI with analytics like campaign data that can find hidden growth opportunities
Zoho Education Management Software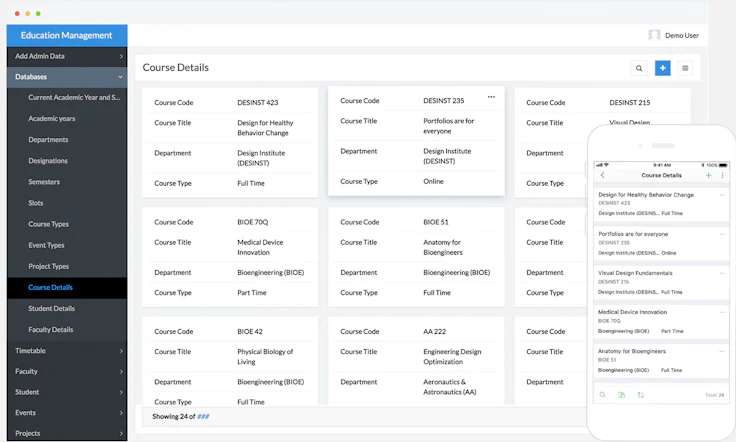 Zoho Education Management Software will help keep your institution running the relay with students, staff, and administration at peak performance. This app helps you control each part of the institution and make the work easier by automating many day-to-day tasks. The Zoho Education Management System supports:
Dedicated dashboards for students to manage classes and events and for staff to manage schedules and student details
Generated timetables that can be individualized for students and teachers or unified for all of the administration
Easy communication between teachers and students through bulk email options and timetable customization
Research project management to track academic research progress and set automatic follow-ups
Easy admissions by filing every student's personal information in a searchable database with automatically generated IDs and registration numbers for each new student
Easy event planning so that cultural and scholastic programs have a dedicated space, schedule, and itinerary.
Pipedrive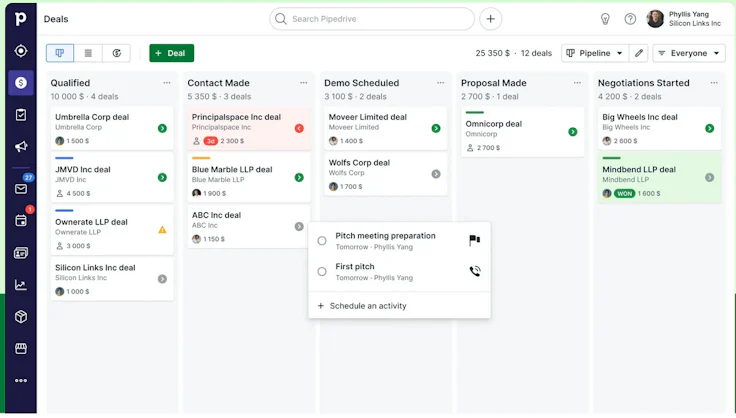 Pipedrive has created a CRM product for universities and other higher education institutions to help them increase admissions rates and improve student/staff communication. This product automates certain outreach steps to increase engagement throughout the student's journey. It also provides a comprehensive view of communication among students and staff. Pipedrive works to:
Provide customizable communication between staff and prospective and current students
Nurture every relationship and build lasting ties between students, staff, alumni, and donors
Create digital and remote flexibility so students and staff have access to their education and dashboards from anywhere
Automate enrollment so that the right students get the right information at the right time
Boost donor engagement by showing how effective their donations are
Wrap up
Customer Relationship Management platform will help your institution reach more of the right people and make sure they want to continue with you by increasing communication and engagement. There are many excellent education-geared CRM products available to help your institution reach all of its goals.
Best tools for you