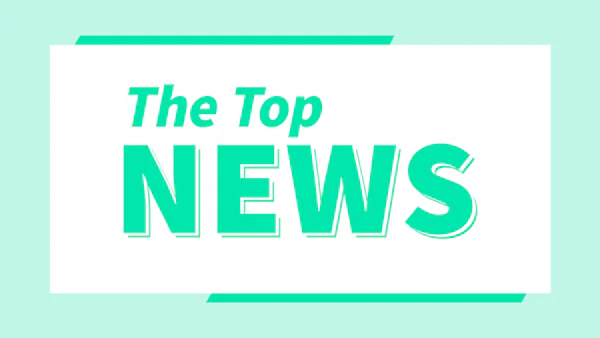 Just In! The top news of the web - Week 29
What should you take away from the news this week?
In this episode, we're going to learn more about: The Teads Attention Program, the end of third-party cookies, the next big cybersecurity threat, the impact of digital tax on accountants, and much more.
Let's jump into it now!
#Marketing
🚀 Teads launches Attention Program to advance omnichannel attention measurement
Launched by Teads, the Attention Program helps brands measure the attention of media buyers and media owners. So they can easily plan, buy, optimize and report on attention and then have a better return on media investment. Discover the feedback of brands on the Teads Attention Program in the article to know if it is useful to give it a try.
🍪 The end of third-party cookies: How it will affect advertisers and publishers
A third-party cookie is a tracking tool placed on a website by someone other than the owner and it can collect user data from the site for various purposes. In 2022, many major browsers, such as Chrome, stopped using third-party cookies. It is impossible to set up audience targeting and frequency capping. It will change the way advertisers and publishers do ad campaigns. Discover what will happen with ad publishers and what the alternatives are, in the article!
#IT
🦸 The next big security threat is staring us in the face. Tackling it is going to be tough
Have you ever heard of "deepfakes"? It's a red alert because it is going to be a big problem for everyone. Imposters can use AI to generate a fake video with realistic human speech and visuals. This can put anyone in trouble if a solution isn't found. Discover what you can do to at least limit the risk and the consequence of this threat, in the article.
👀 Big tech could be forced to reveal their algorithms
In Japan, a landmark case could force giant tech firms to reveal their algorithms since it affects critical decisions about people's lives. It opens a future where big firms have to be transparent about how their algorithms work. Discover how they can force these giants to do it and its impact on small companies, in the article!
#HR
🏖️ How to Return to Work After Vacation with Minimal Stress?
Going on vacation is a good way to get away from work and gain strength. But have you felt stressed when getting back to work after vacation? It seems very hard to get back to the typical workday right? Don't worry, here are 6 steps to easily immerse yourself in the working rhythm. Check it out now!
#Accounting
👩‍💻 Making Tax Digital: The death of the accountant?
In the age of artificial intelligence, there are lots of cloud-based or SaaS software on the market that can help you automate all your accounting processes. And why pay so much for it when the software "does everything"? So, accountant or accounting software? The answer is in the article!