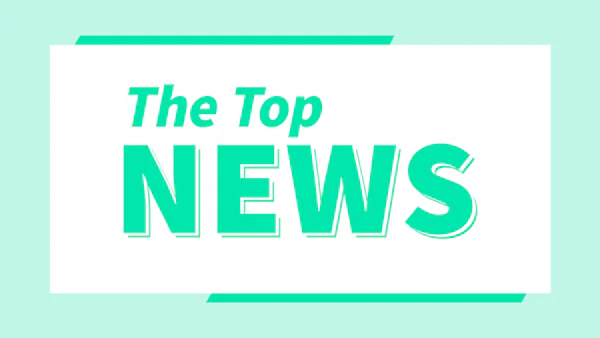 Just In! The top news of the web - Week 28
What should you take away from the news this week?
In this episode, we're going to find out more about: LinkedIn's new "Business Manager" platform for B2B marketers, the intermediate or advanced level of cloud usage, what you can do about increases in employee disengagement, carbon reduction in the accountancy sector, and much more.
Let's jump into it now!
#Marketing
📱 89% of people feel social media negatively affects their mental health
According to the Cybersmile Foundation, 89% of people believe social media damages their mental health, a majority of Gen Zers are being largely affected by this. Discover more key findings in the article!
🚀 LinkedIn Launches New 'Business Manager' Platform, New B2B-Aligned Marketing Consultancy
In order to help B2B marketers maximize their lead generation and reputation building, LinkedIn has launched a new "Business Manager" platform allowing users to manage their accounts and pages in one place. Discover how you can benefit from it and maximize your company's branding.
#IT
☁️ Most businesses have reached 'intermediate or advanced level' cloud usage
According to Denodo, 54% of businesses have reached the intermediate or advanced level of cloud usage. The role of cloud use has also changed in the past few years. What is the future of cloud adoption? How can companies follow this trend? What are the most popular use cases? Find the answers in this article!
#HR
👨‍💻 Employee disengagement has hit depressingly low levels, and leaders need to act
According to Gallup's 2022 State of the Global Workplace report, employee engagement has dropped to 21% worldwide, and this problem could come from the stress of work and personal life. Employers have to find a solution to improve their workplaces if they don't want to lose their workforce talent. What are the solutions for this concern? Discover what you can do if you are in this situation in the article!
#Accounting
📃 FASB releases fair value guidance standard for equities
The Financial Accounting Standards Board (FASB) has updated the accounting standard for equities after Topic 820 provided conflicting guidance. In fact, it doesn't explain clearly what the unit of account is when measuring the fair value of equity security. Discover all the changes in the article!
🌿 Carbon reduction in the accountancy sector
Carbon reduction and accounting have a close relationship with each other. The accountancy sector is related to investment and investment is one of the main factors that can impact carbon reduction. What can companies do to reduce their carbon footprint by impacting their accounting department? The answer is in the article!