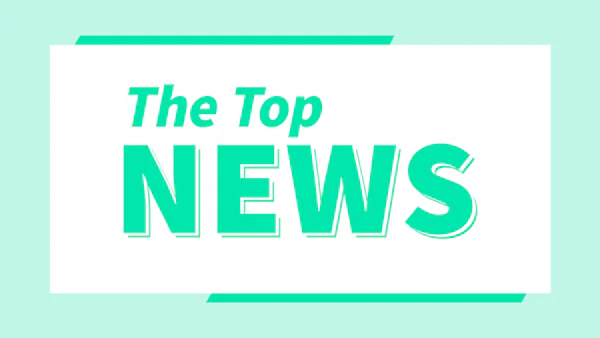 Just In! The top news of the web - Week 26
What should you take away from the news this week?
In this episode, we're going to find out more about: metaverse spending increases, the Gartner tech growth and innovation conference, low-code as a trending platform, the benefit and the challenge of remote work and office work, and much more.
Let's jump into it now!
#Marketing
📱 Social commerce soars as 61% of 25- to 34-year-olds buy on social media
According to marketingtechnews.com, 90% of consumers follow their favorite brand's social media page. The opportunity for client engagement on these platforms is huge, and many brands take advantage of it to create their marketing campaigns. However, data security and shipping are two main barriers that make clients hesitant to participate. What can a brand do? How can you maintain clients on your social media? Check out the article to find the answers!
🚀 Metaverse Spending to Total $5 Trillion in 2030, McKinsey Predicts
According to the new McKinsey report, Metaverse spending will increase to $5 trillion by 2030. Big opportunities come along with big competition. Brands tend to move into the Metaverse and if they want to compete with other competitors, they have to renovate their marketing skills. Discover what brands can do in the era of the Metaverse in this article!
#IT
🤖 Gartner Tech Growth and Innovation Conference (July 12 - 13)
Are there any tech fans here? This July 12-13, Gartner Tech Growth and Innovation conference will be held virtually. Attendees will learn more about how to increase retention & growth and enrich the client experience by using technology. Discover all the event information in the article!
💻 Low-Code Emerges as a Game-Changing Option
The global market for low-code platforms was $13.8 billion in 2021 and it is expected to reach $20.4 billion by 2023. Low-Code has now become a trend because it encourages non-IT employees to build their own platform or application. Discover all the potential of low-code in the article, and maybe you'll find some ideas to create your own platform!
#HR
🧑‍💻 Remote working vs back to the office: Benefits are clear, but there could be trouble ahead for some
Remote work is advantageous for both employers and employees but not everyone actually understands its value. Some might misunderstand its advantages. For example, some employers don't feel satisfied with the productivity of their employees. To make sure that you can benefit from it, check out this article now!
#Accounting
📃 Tech News: Accounting Seed deploys new release
Incorta wants to open a new financial data hub, a new digital gateway platform released by Microsoft and KPMG. So, what features will the Summer 2022 release of Accounting Seed do for your business' accounting department?. Check out the article to find out!