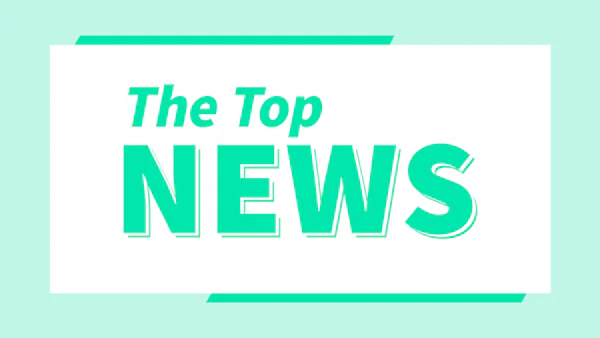 Just In! The top news of the web - Week 27
What should you take away from the news this week?
In this episode, we're going to find out more about: tips on maximizing your reels content approach on Instagram, the rise of cloud data and cloud complexity, the benefits of small accounting firms, the growth of multi-access edge computing spending, and much more.
Let's jump into it now!
#Marketing
🚀 Instagram Shares New Tips on How to Maximize Your Reels Content Approach
TikTok has influenced the product roadmap of many companies, including Meta. In order to make you use more Reels and fit into the trend of short-form content, Instagram shares new tips to help you maximize this type of content. Discover what those tips are in the article!
📱 Facebook Launches New 'Creator Collaborations' Option to Help Boost Creator Exposure in the App
In order to help individuals expand their presence in the app, Facebook has provided new "creator collaborations" allowing creators to collaborate with other creators. In fact, we can see two creators' accounts appear on a single post, so they can reach many audiences. Discover other benefits from this change and how you can maximize exposure as much as possible with it in the article!
#IT
☁️ Cloud data breaches and cloud complexity on the rise
According to the Thales Cloud Security Report, multi-cloud adoption is on the rise. In 2015, companies around the world used only 8 SaaS solutions in their organization. But in 2021, that number has jumped up to 110 solutions on average. This growth might cause some problems with data security, but most companies have already forecasted this. Discover what you can do with cloud adoption in 2022, and maybe you'll even find a solution for your company!
📈 Multi-access edge computing spend to reach $23 billion globally by 2027
According to the Juniper Research group, multi-access edge computing spending will grow from $8.8 billion in 2022 to $22.7 billion by 2027. The reason behind this incredible growth is the increase in on-premise machine learning and 5G technology. Discover how your company can benefit from it in the article!
#HR
👨‍💻 Boomerang employees could be your best bet for fighting the talent shortage
Not all goodbyes are forever. As new talent is scarce nowadays, rehiring a boomerang employee who previously worked in your company can be a good idea. Discover how other companies worldwide rehired their old employees and how you can adapt to your company's situation.
#Accounting
⚡ Small Accounting Firms May Face Challenges But Offer Many Benefits
The challenges of small accounting firms aren't the same as those of big firms. Often, smaller firms can provide many benefits in terms of control, flexibility, and culture. Being small is not a con, it's a choice. Discover what those benefits are in the article!