INES, leader in cloud-based CRM
Founded in 1999 in Lyon France, INES is the first cloud / SaaS CRM solutions French company. INES is an editor and integrates both solutions. It keeps its leadership position and it is one of the main CRM players both in France and internationally (Spain, Mexico, Canada, Uruguay, Brazil, Italy, Switzerlandd, Germany, Morrocco). Its datacenters are located in Switzerland and France what aims at assuring your data protection.
INES, Customer relationship management solution conceived for B2B
INES solutions provide expert tools for B2B companies, (INES doesn´t manage B2C type of issues). INES provides tools for SMEs, Small and Middle-Sized industries and small-sized enterprises (5 to 500 users), no matter their business sector.
Some of its clients: Groupe Actual, BPI Group, Coved, Dalkia, Nikon, Sineu Graff, Infotel, Visconti, Octime, Cybercité, Brioude Internet, Co-efficience ...
INES, collaborative solutions at your customer relationship service
INES isn´t just a simple solution editor, but provides comprehensive customer follow-up throughout the different stages of your customer relationship management and development strategy. INES offers module-based solutions that adapt to each contributor´s needs in your structure. Contact us to learn more about our solutions and business proposition.
INES.Contact manager: Manage your current clients and prospects efficiently
- Contact management and activities, personal and collaborative calendar, email synchronization, agenda, contacts and tasks for Microsoft and Google environments, task and event management.
INES.Sales: Boost your sales
- Quotation creation and sending, scoring, opportunity and business management, asset and contract management, sales reporting and sales processes in general (workflow).
INES.Customer: Turn clients into ambassadors
- Hotline service management, claim management, contract follow-up, planning and staffing, project management, customer service reporting, project management reporting, web portal.
INES. Marketing: Identify more and better leads
- Lead generation and management, database segmentation, target and goal creation, emailing and phoning campaign development, emailing tracking and result analysis.
INES.ERP : Gestione y dirija íntegramente la actividad comercial de
INES.ERP: Manage and direct your business activity in a comprehensive way
- Business analysis and reporting, quotation and order management, purchase and stock management, billing and collection management, treasury and contract management, integration with your accounting
Editor: INES
Strengths of INES CRM by Efficy
Certifications: Anti-fraude, GDPR
INES CRM by Efficy demo and screenshots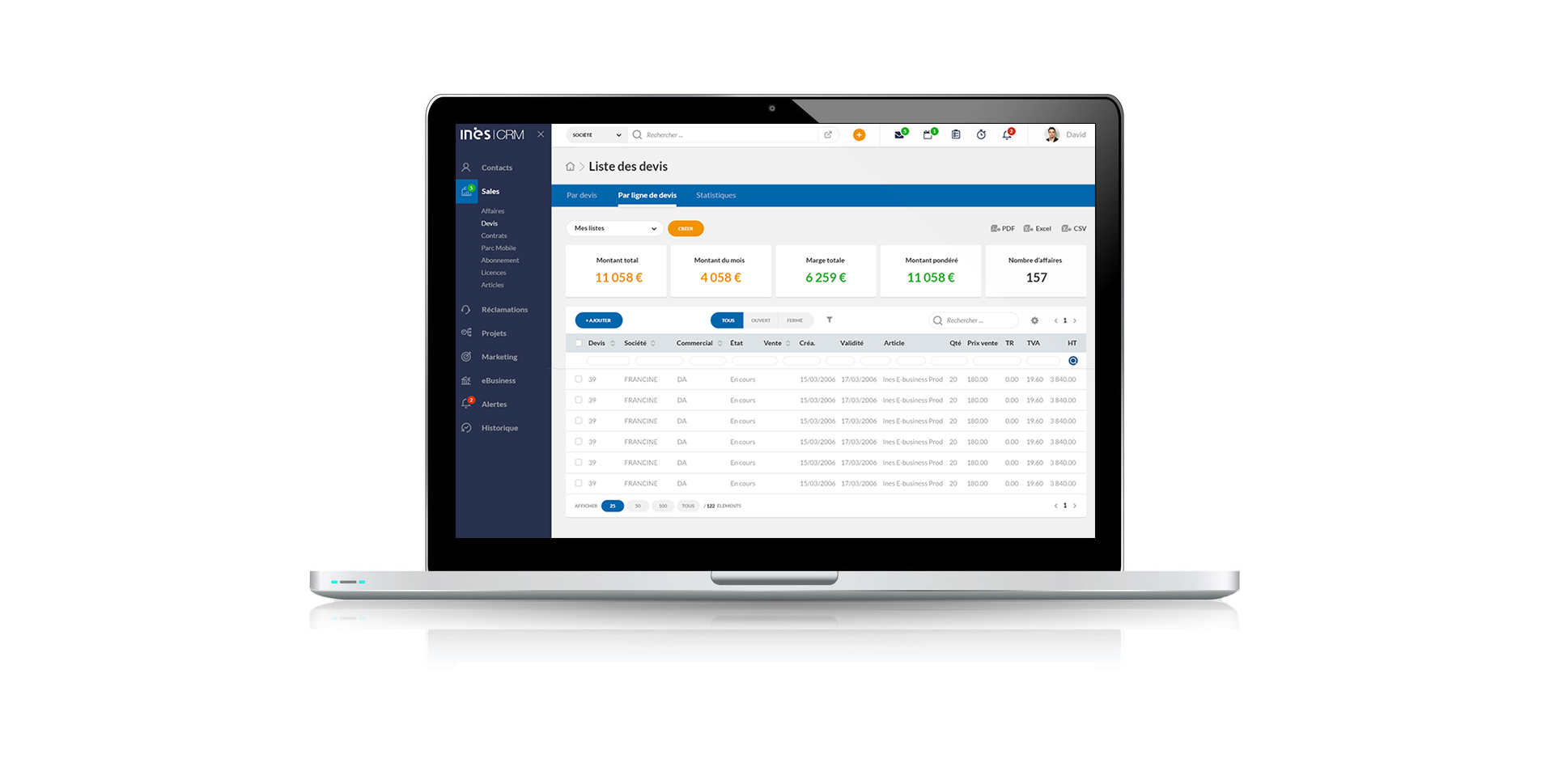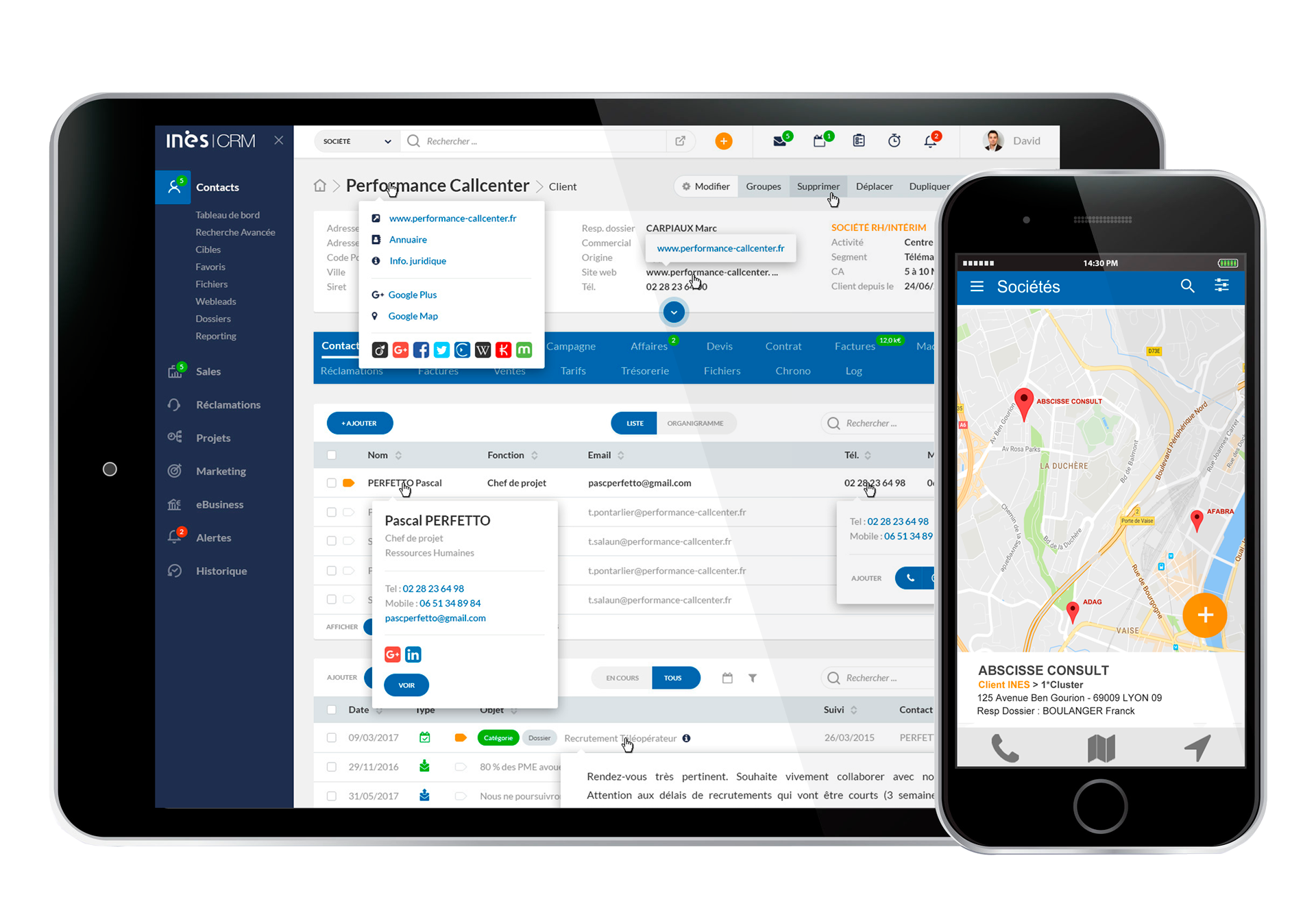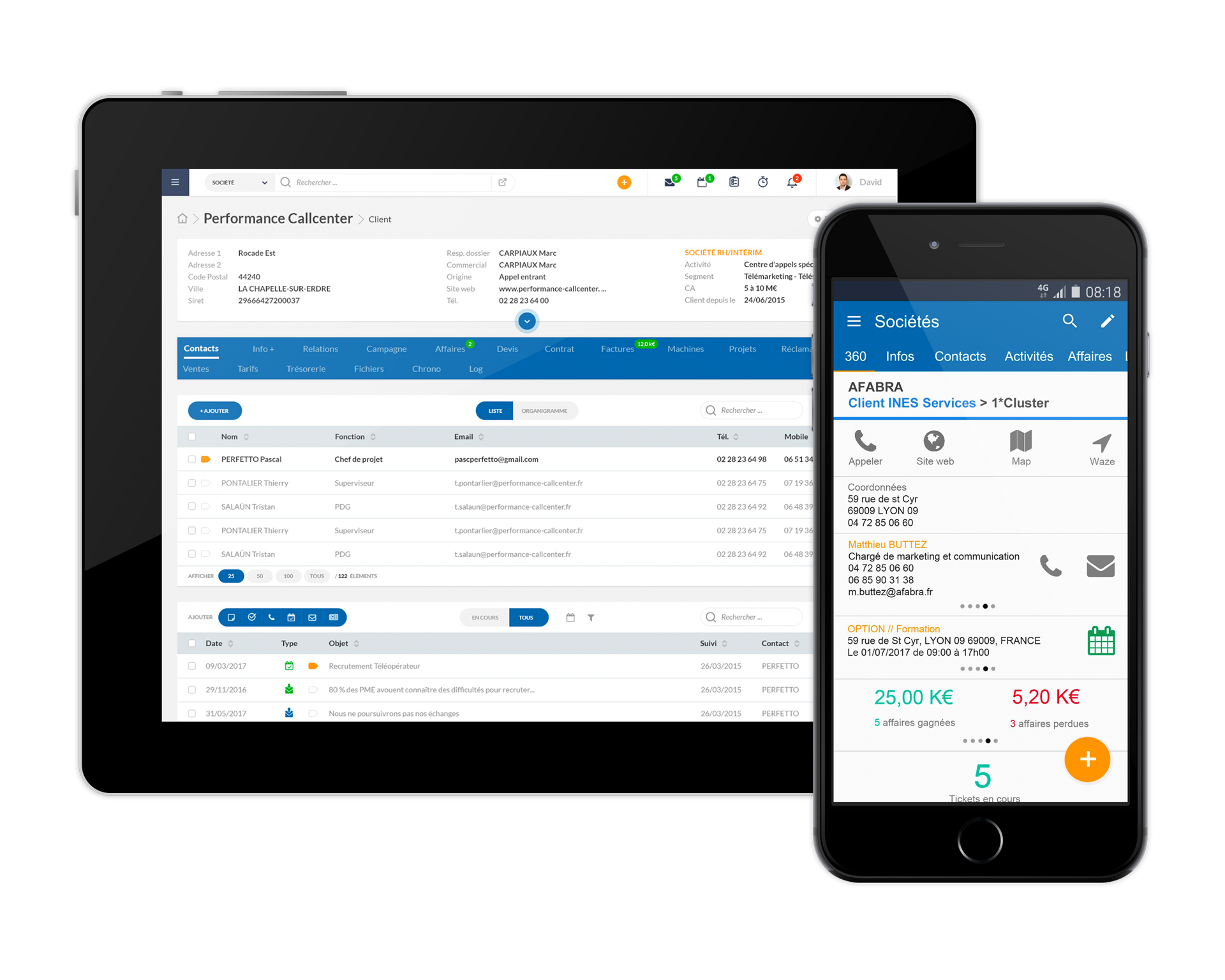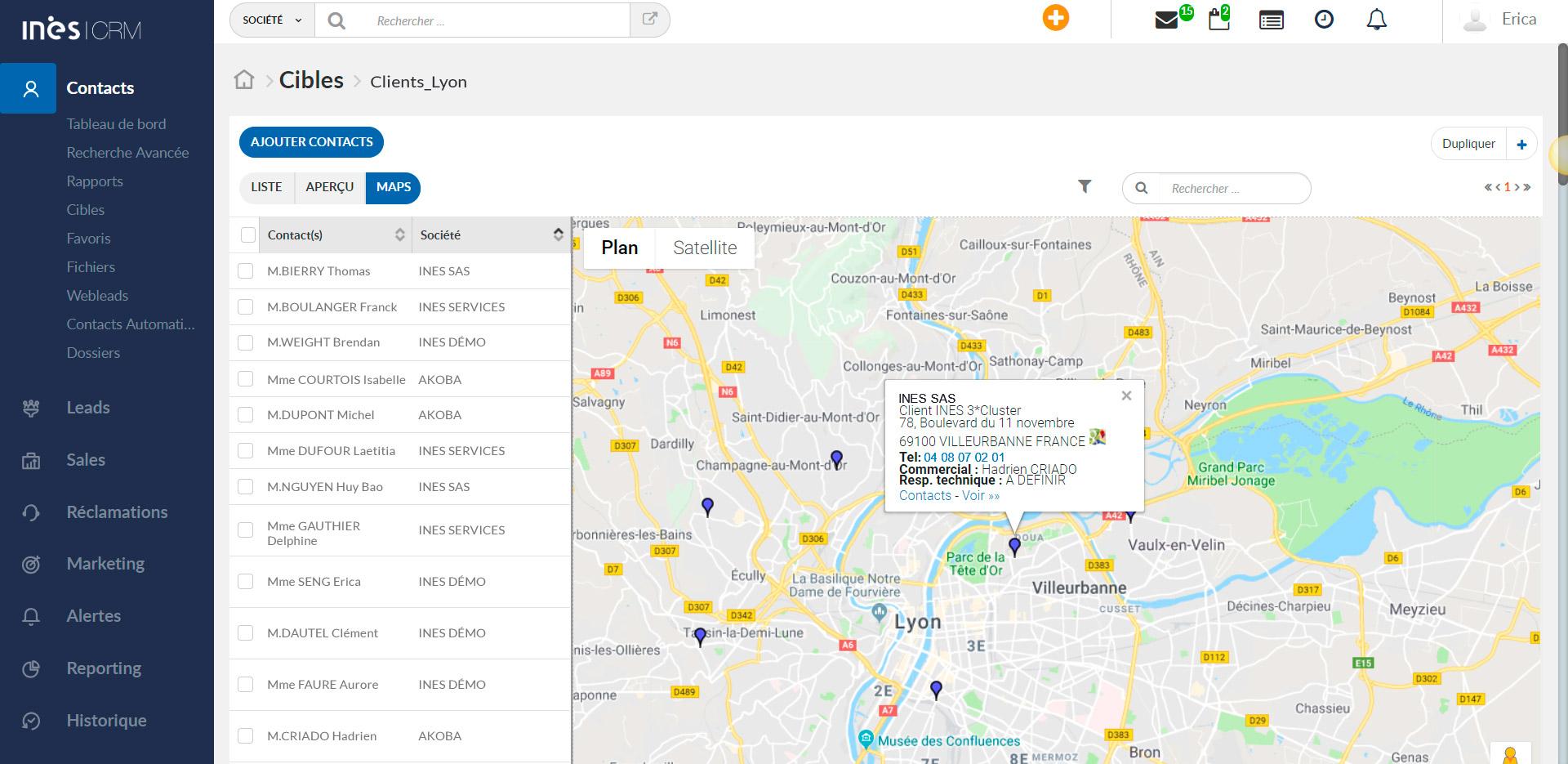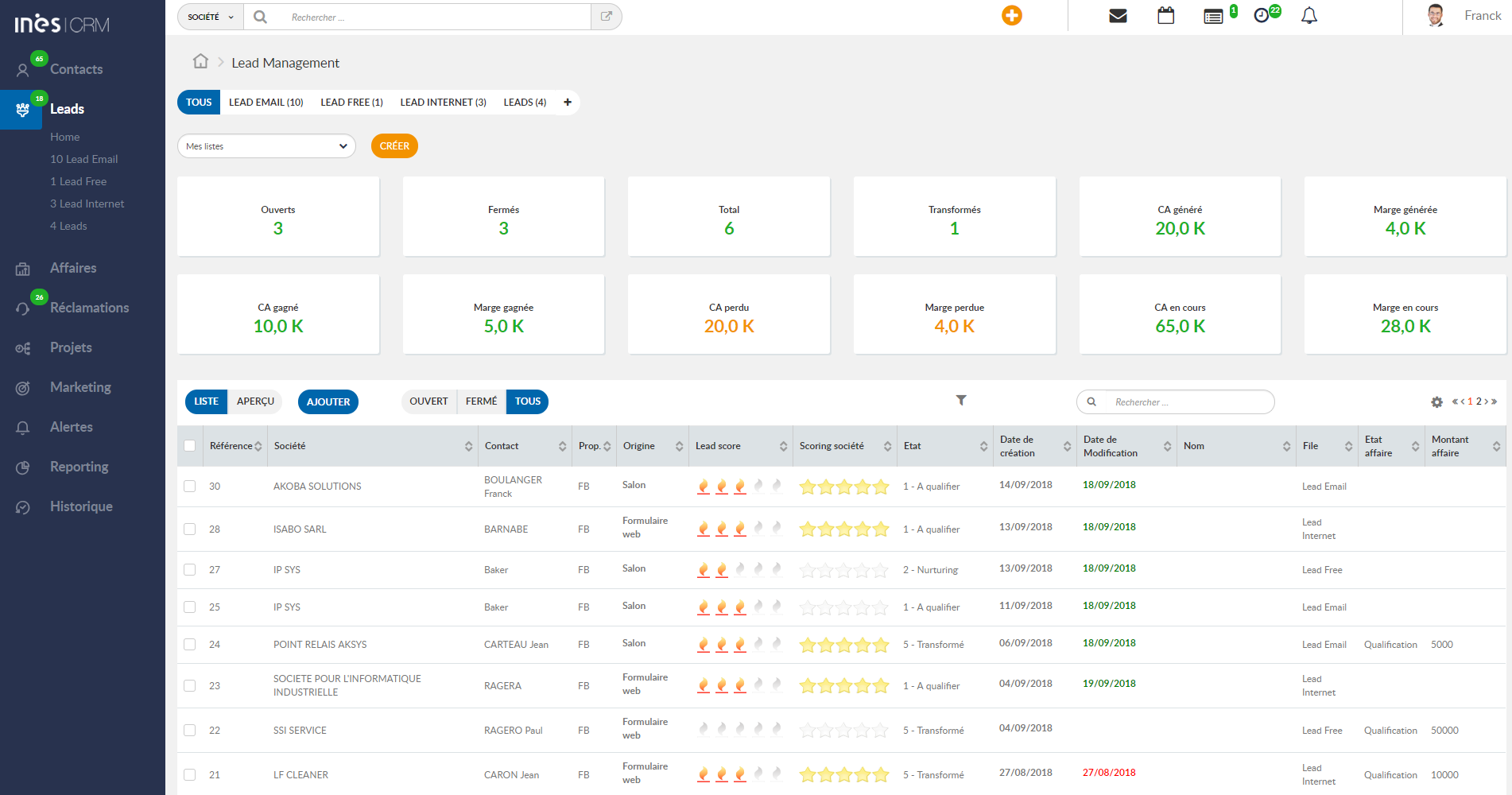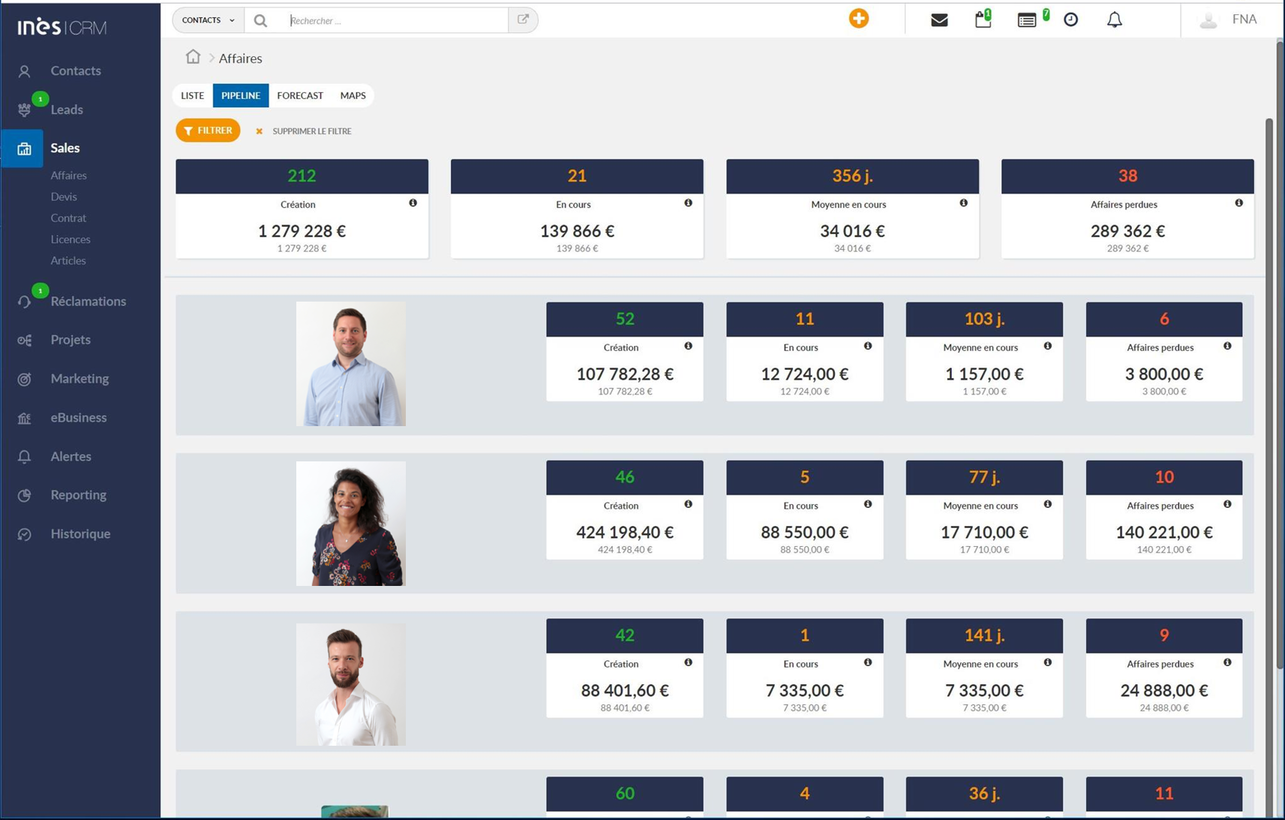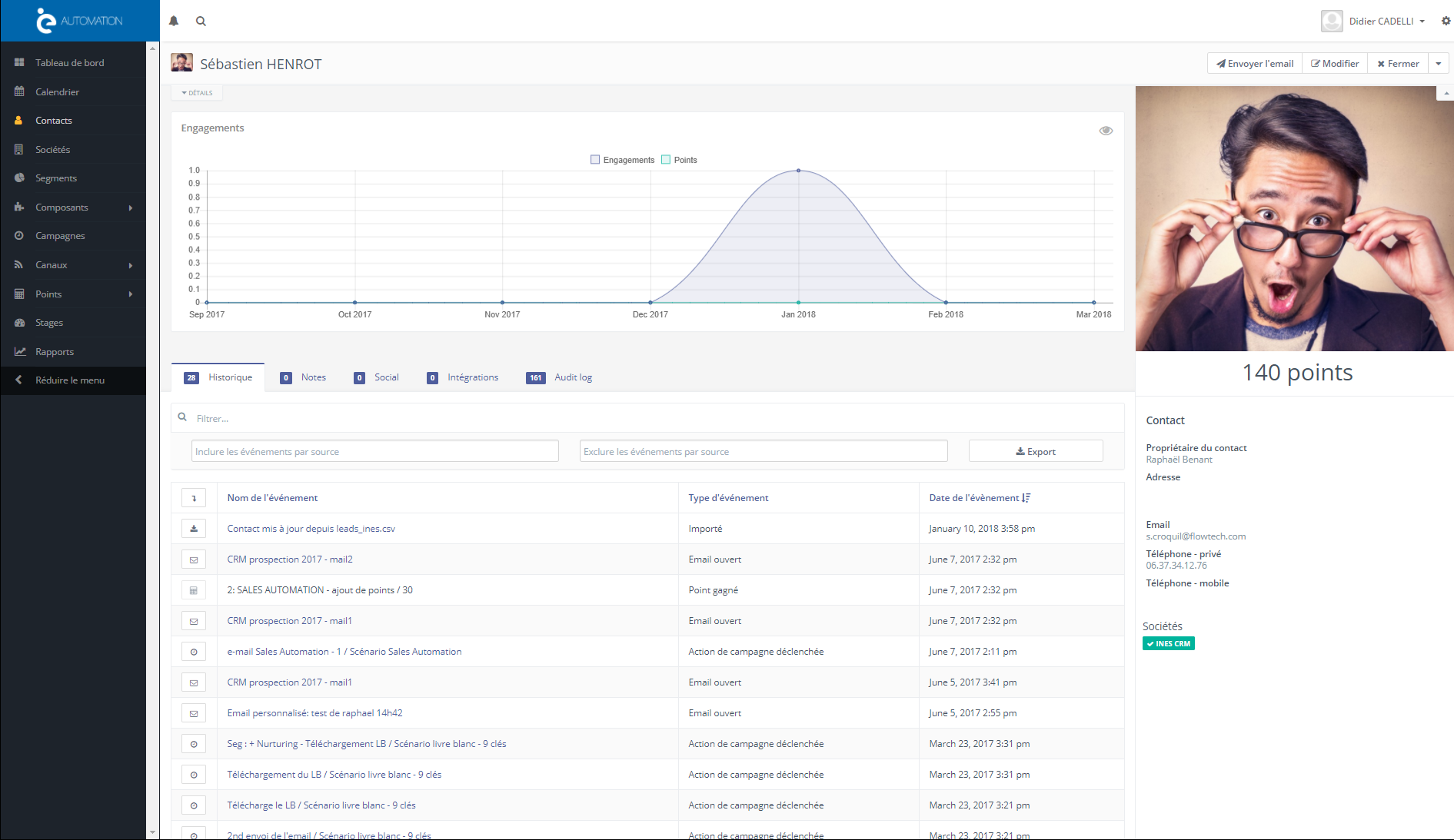 INES CRM by Efficy customers