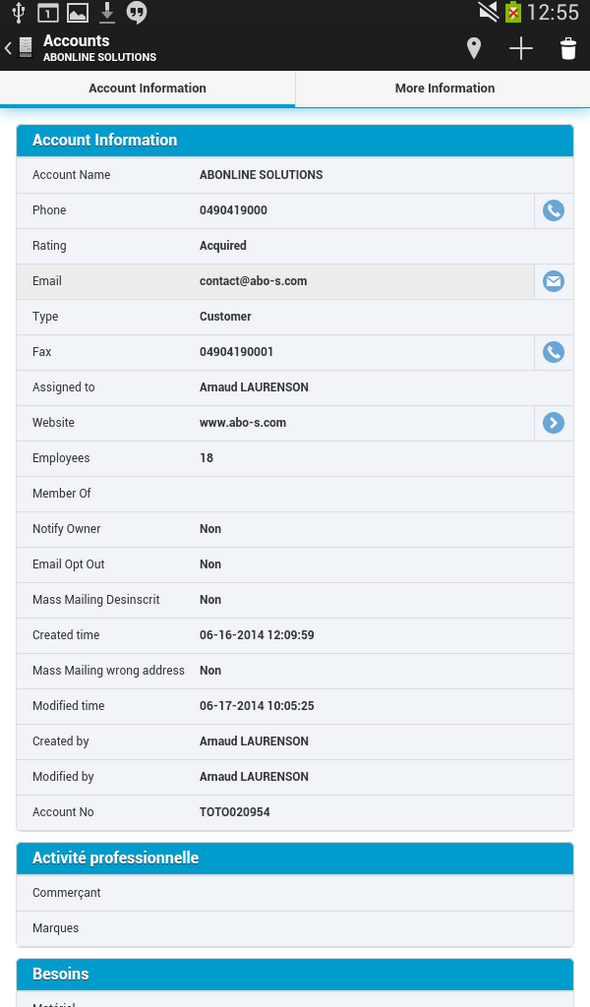 TigerPro CRM
Presentation of TigerPro CRM
Comprehensive Customer Relationship Software
TigerPro CRM is a comprehensive and easy-to-use CRM (Customer Relationship Management) tool designed to accompany your business throughout its development. TigerPro CRM allows you to manage all of your contacts (prospects, clients, partners) in one place, which is accessible from any device (computer, tablet, smartphone). The intuitive entry of customer data, history of exchanges and data synchronization allow you to focus on your clients rather than wasting time on monitoring sales administration. TigerPro CRM makes life 100% easier for businesses: market research, file tracking, commercial management, customer service, mobile application, statistics...
For marketing, TigerPro allows you to make the most of your qualified leads thanks to its email campaign tool: creation of graphic emailing campaigns, segmentation of contacts, campaign management, statistics and campaign reports. You can also use the geo-tracking feature to send messages depending on the location of your clients.
The after-sales service module allows you to provide quality support for your customers, integrating the entire history of your relationship. In addition to offering high quality assistance at no extra cost, TigerPro CRM also allows you to detect your client's new needs in order to increase customer loyalty.
French and Open Source CRM
TigerPro CRM is an Open Source software based in France. All data is securely stored in a datacenter which meets the highest standards of security and confidentiality. This web-based CRM has been optimized to offer users a quick and pleasant experience, even with a slow internet connection. The mobile app allows you to access all of your customer information from wherever you are.
TigerPro CRM offers a unique price since 2009 with all options included. In addition to all the essential features (email campaigns, sales force management, commercial management, customer service, Webmail, statistics, shared calendar, document management, payment tracking etc.), TigerPro CRM is an innovative and scalable software: sales objectives, social networks, geomarketing, accounting exports.
The extensive range of features and services make TigerPro an extremely high quality software, which can be adapted to suit the needs of any business and offers great value for money.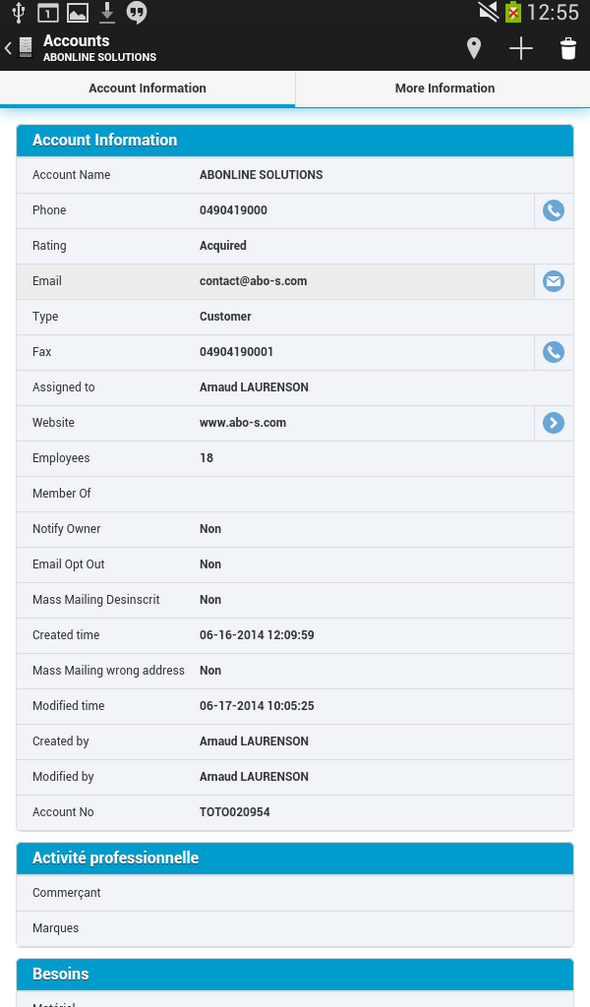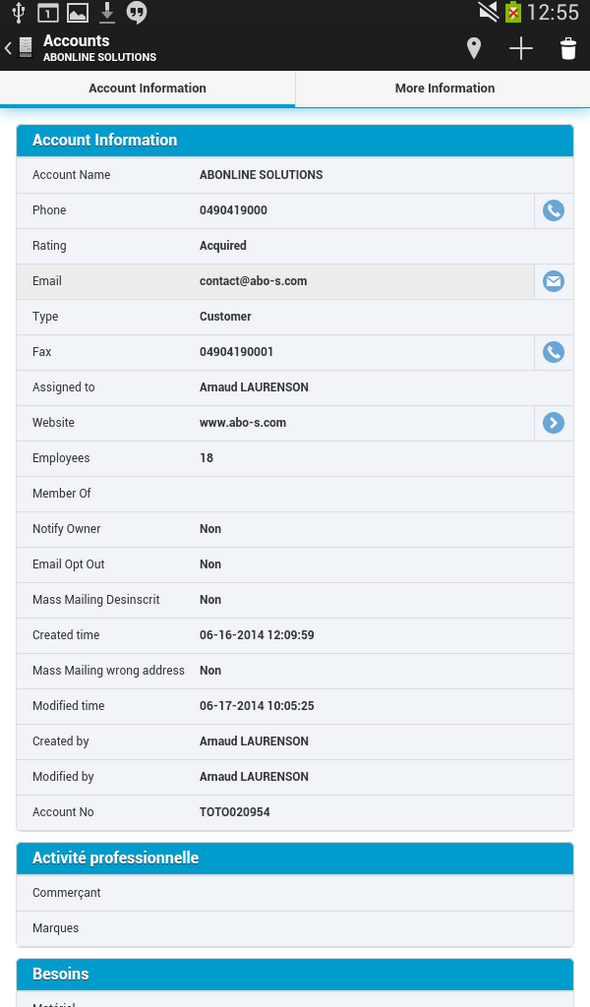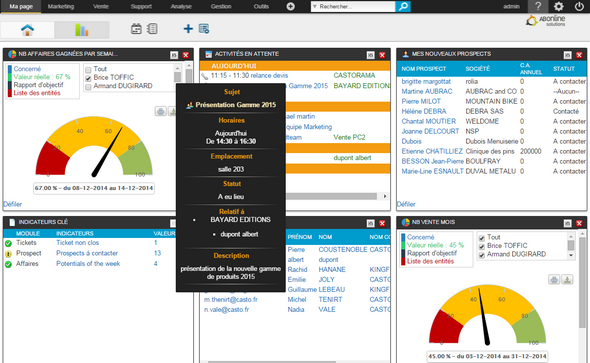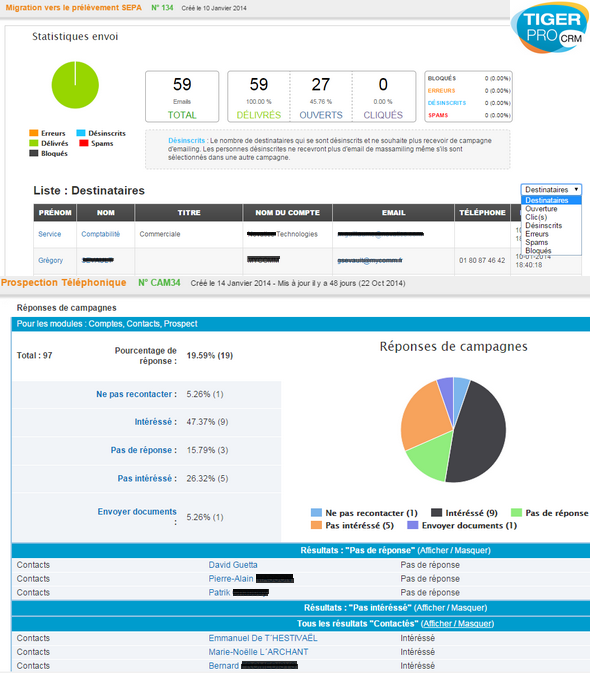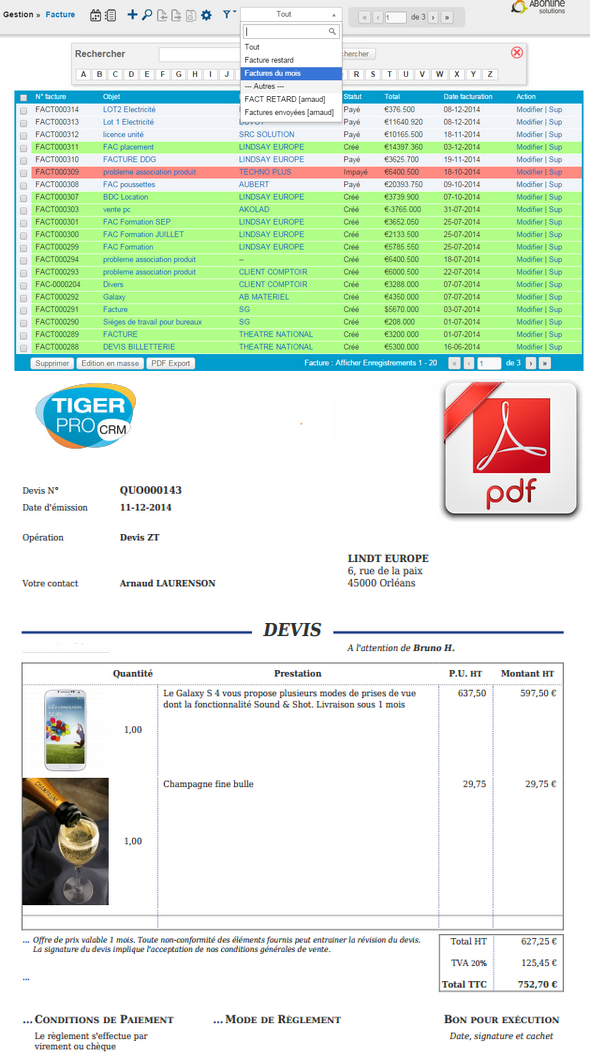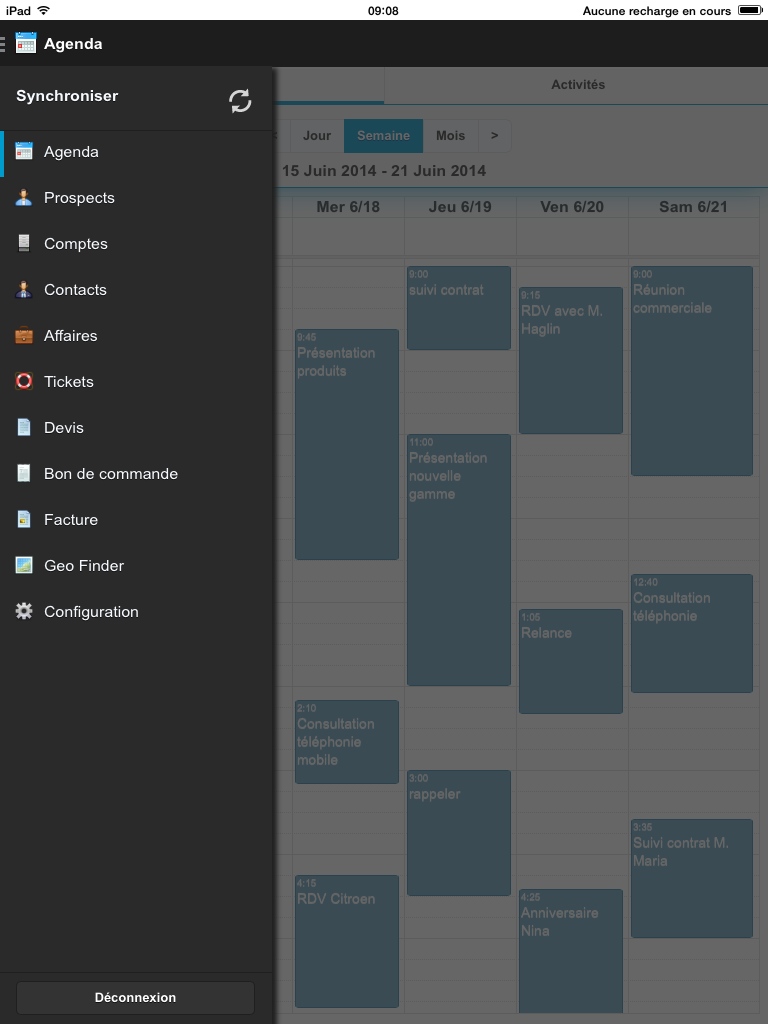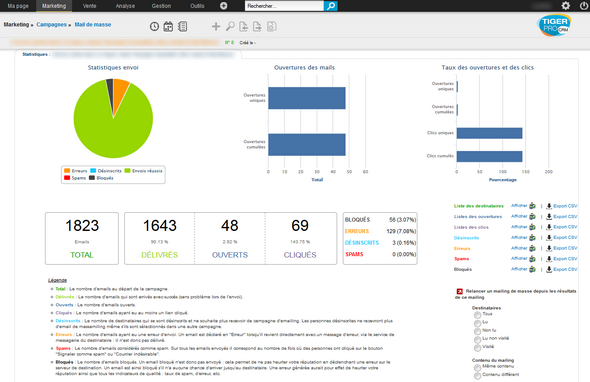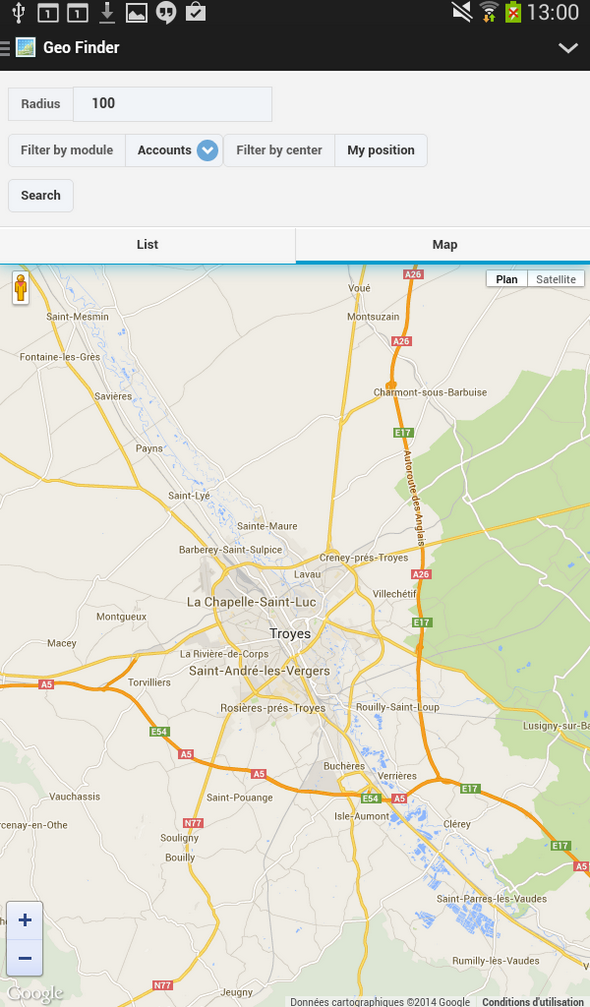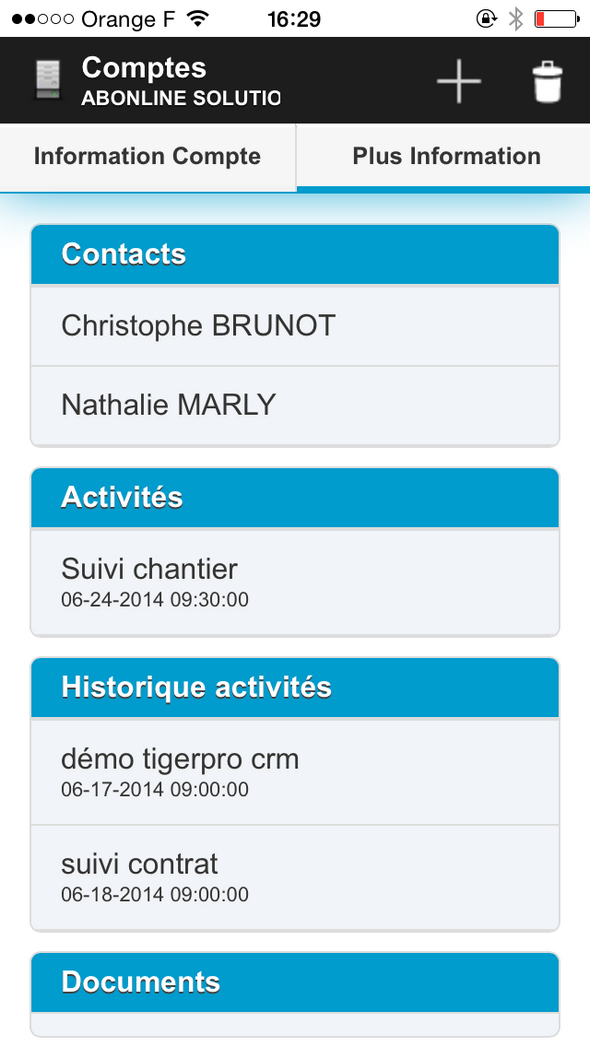 Prices and features of TigerPro CRM
Application Customization
+ 29 other features
Customer reviews about TigerPro CRM (0)
No reviews, be the first to submit yours.