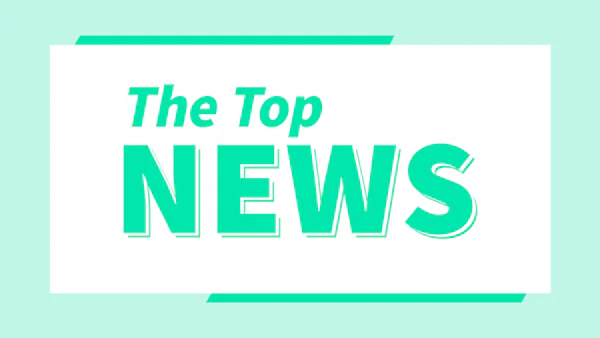 Just In! The top news of the web - Week 10
What should you take away from the news this week? In this episode, we're going to discover: The impact of influencers in 2022, the audience research in-house, the raise of IT spending, and many more.
#Marketing
🔍 Just 6% of consumers believe they are swayed by influencers
Despite the increase of influencers in different channels, only 6% of consumers said that the influencers have an impact on their purchasing decisions, according to the latest OpSec Security Consumer Barometer trust index. This report also concerns the "digital generation" aged from 18 to 24-year-old.
📌 Moving audience research in-house: how brands are driving marketing forward in 2022
Consumers are always changing, so brands have to find a way to adapt their strategy. In 2022, many companies decided to move their audience research in-house. Otherwise, agencies are always essential to companies. So, it is time to find a way to work together.
🛠 Majority of companies fail to provide completely connected user experiences
According to a survey by Mulesoft, 70% of companies find it difficult to provide a complete connected user experience. There are lots of causes explaining this issue: the high expectation of consumers, the lack of knowledge and skills, security and governance, etc.
#IT
📈 IT spending to hit a record high in 2022 as industries look to the future
Coming out of the pandemic, many companies tends to increase their IT spending to update their infrastructure, according to Forbes. The spending level might reach $4.5 trillion in 2022. Discover all the details in the article!
🤖 "I fell in love with my AI girlfriend - and it saved my marriage"
"I fell in love with my AI friend", which doesn't sound real, but it's a true story of a man that was struggling to support his depressed wife. Experts believe that AI chatbots will be a game-changer in customer experience in 2022. What can we expect from this tool? Is there any security issue?
#HR
️🎯 After the Great Resignation, the Great Retirement?
4/10 employees over 50s who left their work in the pandemic said that they will come back if the company offer them a flexible working rhythm. This is the reason why the Great Retirement will be next after the Great Generation. Employees over 50s can come back to work and contribute to the company.
#Accounting
📱 IRS offers alternative to facial recognition
US online taxpayers are now able to authenticate their identities with a new tool called ID.me using facial recognition. They can upload a "selfie" photo, and their photos will be deleted after they finish the process, the IRS announced Monday.