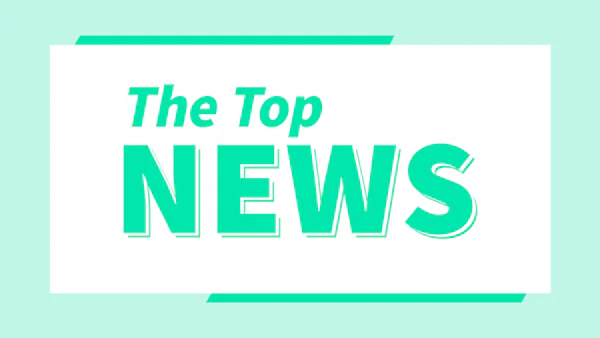 Just In! The top news of the web - Week 12
What should you take away from the news this week? In this episode, we're going to discover: LinkedIn Podcast Network, Facebook Reels, affiliate marketing growth, the leader position of Apple in the 5G transition, and many more.
Let's jump into it right now!
#Marketing
LinkedIn launches new podcast to provide more career-related content
LinkedIn has launched the LinkedIn Podcast Network. The platform provides in-depth career-focused content with a diverse community of creators that include LinkedIn employees and professionals outside the organization. Currently, the network has attracted the participation of leading creators such as technology journalist Alex Kantrowitz and author Jonathan Fields - the "father" of many best-selling books on Amazon.
Meta Launches Facebook Reels to All Users, Expanding its Short-Form Video Push
Meta officially introduces Facebook Reels for iOS and Android to more than 150 countries globally. The company is focused on making Reels the best way for content creators to discover, connect with audiences, and earn. Users can easily find and share useful entertainment content.
Top Affiliate Marketing Statistics in 2022
Statista forecasts that the affiliate marketing budget in the US is expected to reach $8.2 billion by 2022, more than three times higher than 10 years earlier. This number coupled with a consistent uptrend proves that the affiliate is likely to continue to thrive in 2022 and beyond.
#IT
Apple leads the 5G transition, reports claim
Compared to other companies, Apple takes the largest slice of the 5G cake. As Gartner said, there will be a strong demand for iPhones thanks to 5G upgrades. Apple is expected to sell 30 million 5G-capable iPhone SE devices in 2022. This will open new opportunities for companies: Smart manufacturing, fully-automated logistics, warehouse and distribution chains, intelligent machine integration, private enterprise networks,...
#HR
Financial struggles are stressing employees
According to Ramsey Solutions' SmartDollar Employee Benefits Study, a quarter of full-time workers say they have financial struggles. Employees who experience this kind of stress say it affects their performance and concentration at work, which can lead to reduced productivity. Did you know that financial stress can cost your business thousands of dollars per employee every year? By helping your employees improve their financial well-being, you reduce the negative impacts of stress in your workplace.
#Accounting
HSBC says, 'Don't print your ATM receipt'
Realizing that ATM receipts are not environmentally friendly and go against the goal of zero carbon emissions (net-zero), recently, HSBC bank collaborated with David Buenos Aires to create the campaign "Let's Make The Planet Not Pay The Cost". In addition, HSBC has collected receipts thrown away by users to form an OOH and place it at the bank's ATM withdrawal point.