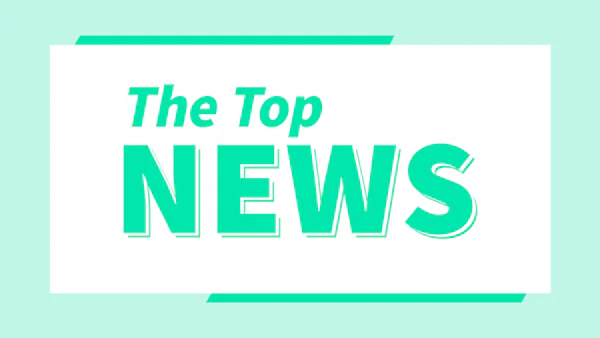 Just In! The top news of the web - Week 18
What should you take away from the news this week? In this episode, we're going to discover: New YouTube Shorts, new training for SMEs by Google, employees' mental health at the office, how to protect your accounting firm from increasing cyber threats, and much more.
Let's jump into it right now!
#Marketing
📱 YouTube Shorts Now Up to 30 Billion Daily Views, Ads in Shorts Now in Testing
Since the rise of short-form video, YouTube has launched a new video format called YouTube Shorts and it has been a huge success. YouTube is testing Shorts Ads, now Companies can not only use ads on YouTube videos but also on Shorts!
🚀 Google Launches New Training and Education Initiatives for National Small Business Week
For national small business week this year, Google has offered a new scholarship program to help SMEs acquire advanced digital marketing knowledge, as well as a new digital marketing and eCommerce certificate to help them fill key skills gaps.
#IT
🕵️‍♂️ Log4j flaw: Thousands of applications are still vulnerable, warn security researchers
Security researchers warn that Lo4j has insecure instances. Attackers can easily scan these vulnerable instances and attack thousands of applications anytime. Discover the solutions in the article that can protect you from this vulnerability!
#HR
📌 Employers are reevaluating health benefits amid tight labor market, survey finds
According to a survey from Willis Towers Watson, 95% of employers said they expect to offer virtual care to meet the employee's demand for medical and behavioral health services, and 87% of employees agreed that improving mental health benefits at work is their priority.
💻 Deloitte: Globally, women say they're unable to 'switch off' at work
According to a survey by Deloitte, 53% of female employees said they were more stressed in 2022 than they were last year, and 46% said they felt burned out at work. Hybrid work is also a factor in this problem. They feel a lack of flexibility and experience microaggressions while they work remotely. Discover the causes and the solutions for this problem in this article!
#Accounting
🛡️ How to protect your practice from increasing cyber threats
With the increase in cyber-attacks, accounting firms need to equip solutions for their cybersecurity. Check out these five practical steps you can take to improve cybersecurity within your accountancy practice.